The £7Bn government sponsored Thameslink Programme is a 10-year programme of extensive infrastructure enhancements to bring faster, more frequent, more reliable and better connected journeys for passengers.

The mainline Thameslink route runs north-south from Bedford, Luton, Peterborough and Cambridge via central London to Sutton, Orpington, Sevenoaks, Rainham, Horsham and Brighton, and will ultimately see 24 trains per hour through central London.
Thank you for your dedicated and professional support with the build and delivery of the Thameslink Programme Learning Legacy website over the past 12 months. I am pleased to say we collectively have delivered on the original vision for this site.
The original programme website was built in 2009, to inform passengers of the programme and keep them up to date with potential changes to their journeys.The site was updated in 2014, moving from Drupal to WordPress, as it shifted its intention to getting commuters more involved with the programme and its activities, and encouraging people to sign up for news updates.
We had been maintaining the existing site for two years when Thameslink Programme approached us to help them bring the website up to date with the addition of a large, new learning legacy resource section.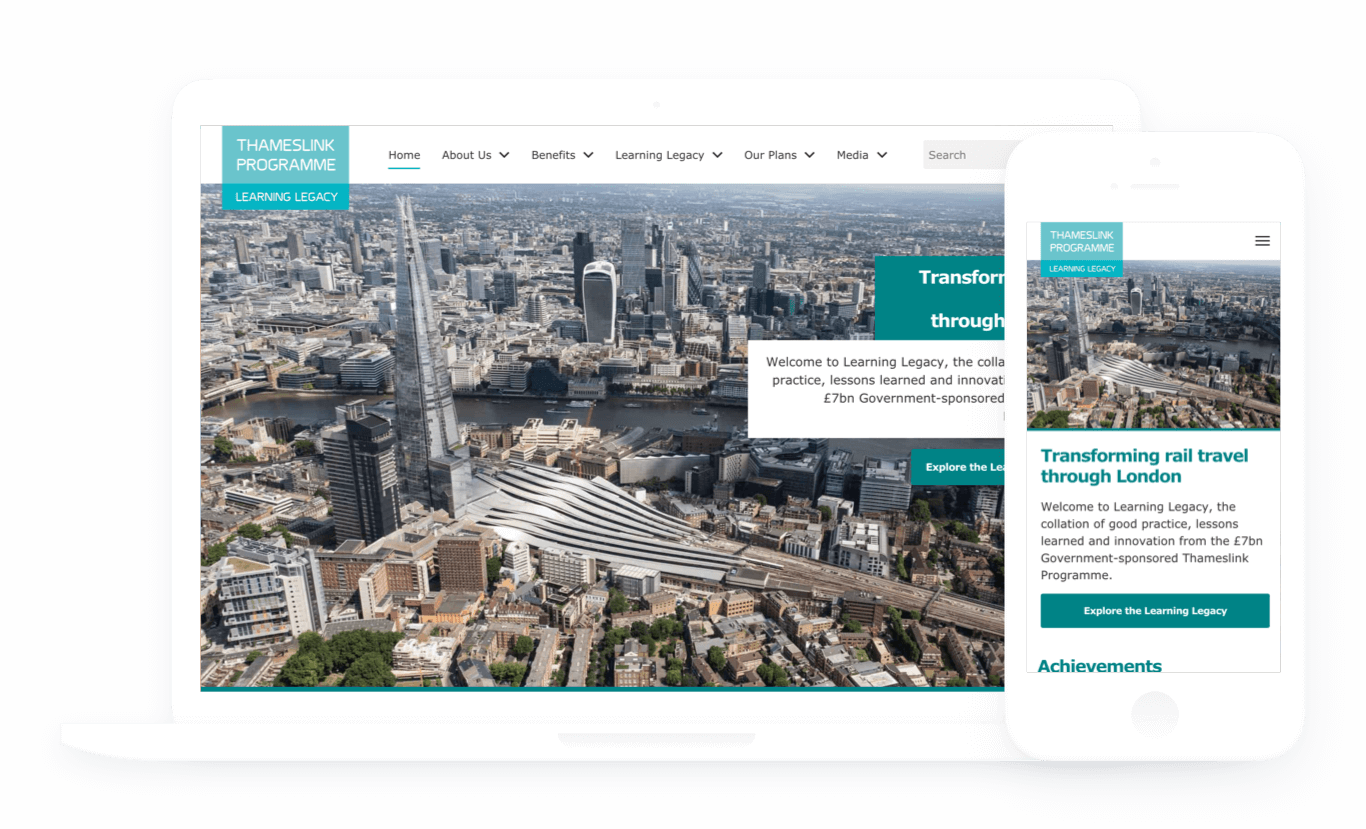 The Brief
The existing Thameslink Programme website was out of date, and the site pages no longer reflected the current stage of the programme, which was now coming to an end.
A new site was needed with a focus on showcasing the completed project.
Our Solution
As the purpose of the Programme website had shifted from informing the audience, to sharing the success of the Programme, a complete design refresh was needed.
Under the direction of the Network Rail Thameslink Programme communications team, we jointly redesigned the site to bring it up to date, and created a learning legacy section with in-depth case studies on every aspect of the programme, to showcase its success.
The results
| | |
| --- | --- |
| 1.40g ↓ C02 per page view (down from 2.15g) | 0.5 secs ↓ page load time (down from 2.3secs) |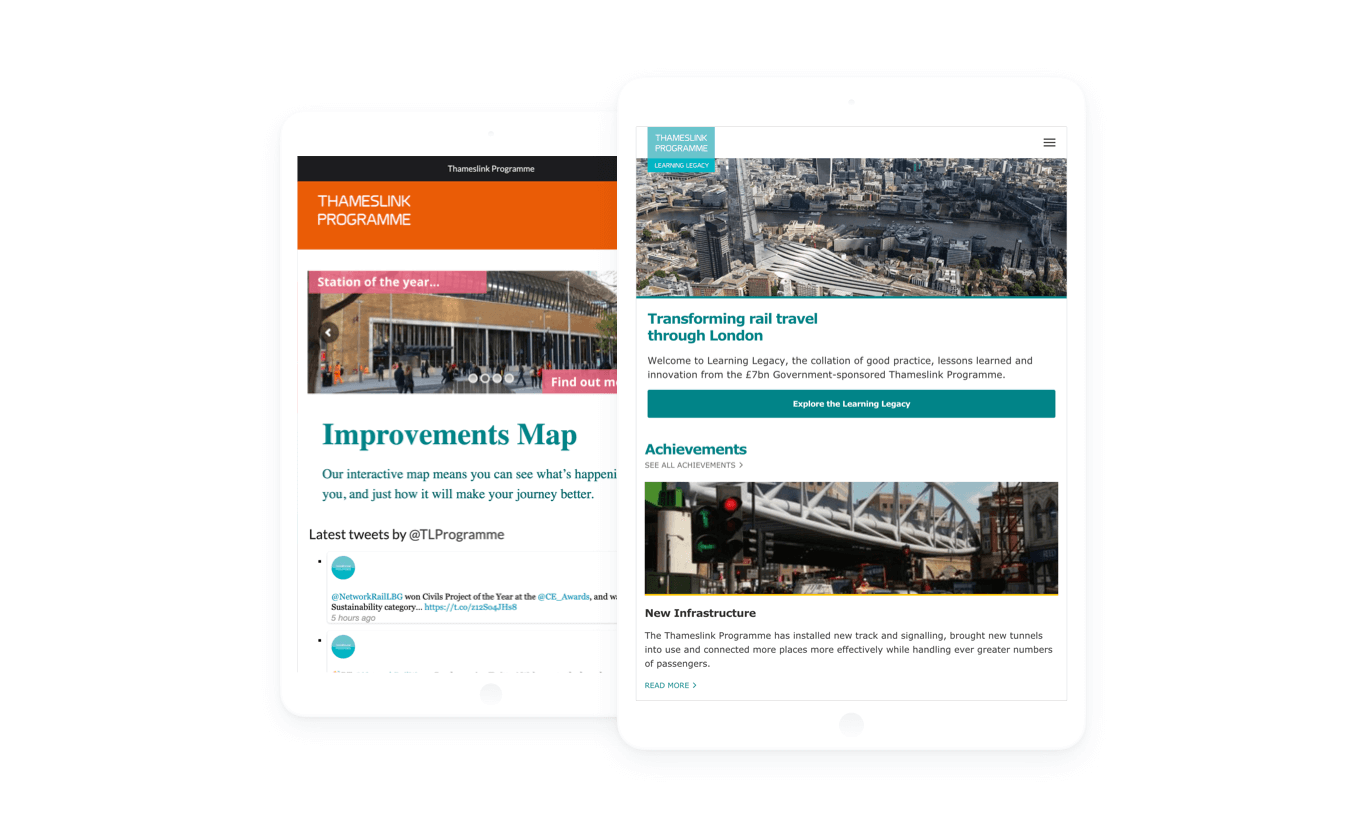 From this (left)… To this (right)!
A Learning Legacy
The website redesign for the Thameslink Programme needed to appeal primarily to  passengers looking for up to date information about the programme, but also to stakeholders across the transport infrastructure sector, looking for best practice and lessons learned from the programme.
We created a fresh new design to bring the site up to date, and position it as a record of the Programme's achievements. We added the new 'learning legacy' section, which is highlighted on the homepage and includes a library of case studies and lessons learned from the project.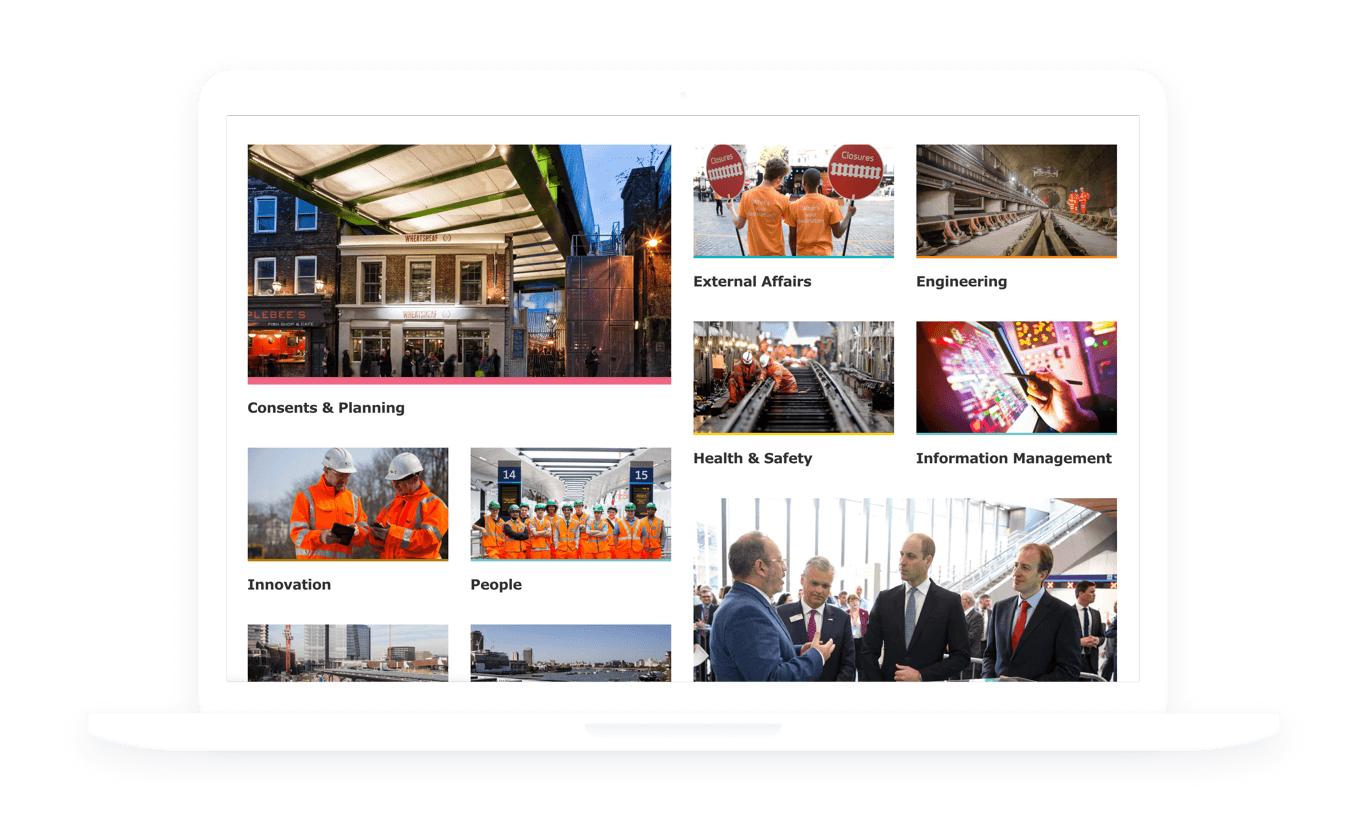 Passengers from across the South East region can still access the latest news and updates on the homepage, and there is a clear call to action to sign up for further relevant updates.