About us
We believe that business can be a force for good and we believe in the power of the web to create positive change. We were founded in 2007 by husband and wife, Tom and Vineeta Greenwood, with the aim of helping positive organisations thrive online. Our customer-first approach soon led us to identify that WordPress was the perfect platform to meet our clients' needs and so we decided to specialise and became London's first WordPress agency. We went on to help transform the WordPress space, demonstrating WordPress at scale for large organisations and helping purpose-led business and charities to achieve their goals. We continue to push boundaries and are now leading the WordPress agency world in web performance and sustainability.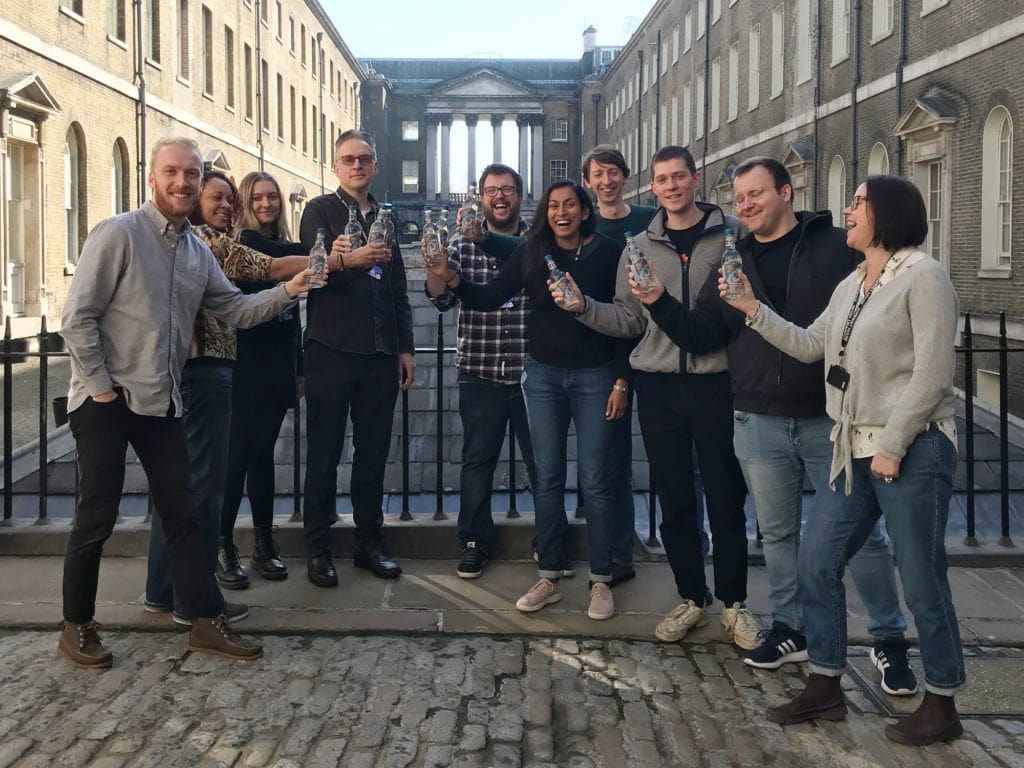 Our mission
Create the best websites in the world, use our business as a force for good, and help to accelerate the shift to an Internet that's good for people and planet
Ambitiously Sustainable. Positively Brave.
As a certified B Corporation, we believe that business can be used as a force for good. This belief stems from our core values, which underpin everything we do – from the services we offer to the clients we work with and the staff we hire.
As pioneers of the London WordPress agency scene, we've been making world class websites for positive organisations since we were founded by Tom and Vineeta Greenwood in 2007. Our diverse team of experts are all passionate about technology, design and sustainability.
More than our skills though, is our genuine care for our clients. We have built our business through word of mouth and repeat business because we believe that making our clients happy and successful is what really matters. We're privileged to work with great clients from Ecover to UNICEF, delivering best in class work that is sustainable by design.
Measurable goals
To be net zero carbon by the end of FY2019-20 and carbon positive by the end of FY2020-21
To ensure that the average CO2/page view of all new websites is less than the industry average (currently 1.3 grams per page view) 
To increase the proportion of our client's websites using web hosting powered by renewable sources to 50% by 2020 and 100% by 2026
Positive actions
Our philosophy might seem abstract from our core business as a creative design and WordPress agency, so here are some tangible examples of how we are living our philosophy in practice.
We have declared a Climate Emergency and treat it accordingly
We tax ourselves £30/tonne CO2e and donate the money to support the incredible work of SolarAid
We positively and negatively screen all clients to ensure that our work is making a positive impact
We host all of our own websites (including dev sites) on energy efficient servers using 100% renewable energy
We are a Gold Partner of The Green Web Foundation
We actively promote green web design, calculating the approximate energy consumption and carbon emissions of all websites that we work on
We share knowledge, experiences and inspiration on how to use business for good via published articles and presentations
We have a genuine open hiring policy that focuses on individuals not arbitrary criteria
We are a certified living wage employer and have an industry leading maximum wage ratio of 3 (real ratio is even lower)
We provide staff with free access to London's Santander Cycles
We provide staff with rewards for using renewable energy at home
We donate money to good causes including membership of the Surfers Against Sewage 250 Club, Excellent Development and causes, projects and campaigns selected by the team
All of our non-sensitive internal web projects are released as open source 
We use second hand equipment where available and donate used computers to Computers 4 Africa
We prioritise efficient, low emission transport and never fly for business
We minimise printing, use recycled, organic and/or FSC certified materials for all printed goods where possible and strive to use only vegetable based inks
We use low impact shared office space powered by renewable energy
We only serve low impact, healthy, plant based food when catering for company events and prioritise suppliers and brands committed to organic, fair trade and low food waste
We enable genuine flexible working with the aim of promoting happy, healthy life balance
We are a Certified B Corporation and support the B Corp movement and business community wherever we can
We are members of 1% for the planet, giving back 1% of our annual sales to support nonprofits focused on the environment
The breadth of experience pulled in during the build was simply amazing. Communication was constant and made the process worry free. They were upfront about cost and nothing came as a surprise. The team are all very talented in their given areas and work succinctly. The end result was a beautifully finished website that tells our story, a story that is constantly evolving. Its responsive, fast and we can edit every single section of it – in house.