Acturis is one of the UK's highest rated and fastest growing technology companies, dedicated to helping clients streamline their businesses by providing a more connected approach to insurance.
Working with Wholegrain has been a pleasure. Our website has been completely transformed and I would happily recommend them to anyone looking to work with true WordPress experts.
Founded in 2000, the Acturis Group has grown its revenues to over £70m (in 2017) and has more than 600 colleagues across five countries, and customers in more than 40 countries, around the world.
They launched the first industry specific insurance broker platform in 2002 and remain the UK's leading platform, with around 18,000 users. Today, if a small business buys an insurance policy online, the chances are they are buying from an Acturis customer and the entire process has been enabled by the Acturis System.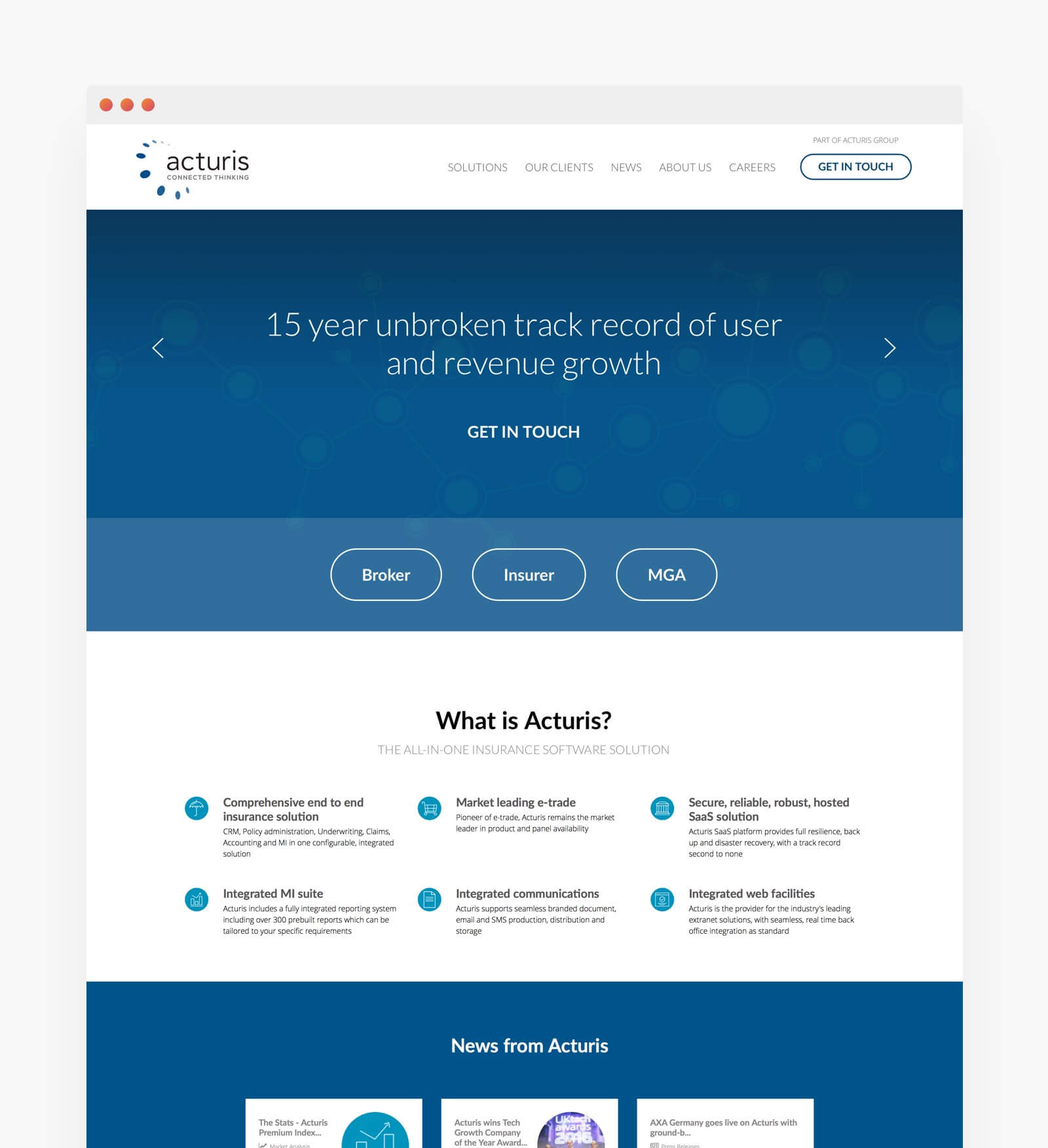 The Brief
Acturis approached us to help them bring their website up to date, as they seek to expand their business internationally and into other insurance industry segments.
The original website had not been updated for some time, so a full re-design was proposed for a brand new website. Acturis had also recently acquired NIS, making them the leading software provider to the global travel insurance, international health and assistance market, and wanted to create a separate website for this. This additional website needed to be the same design, so that the branding would be consistent across all Acturis Group offerings.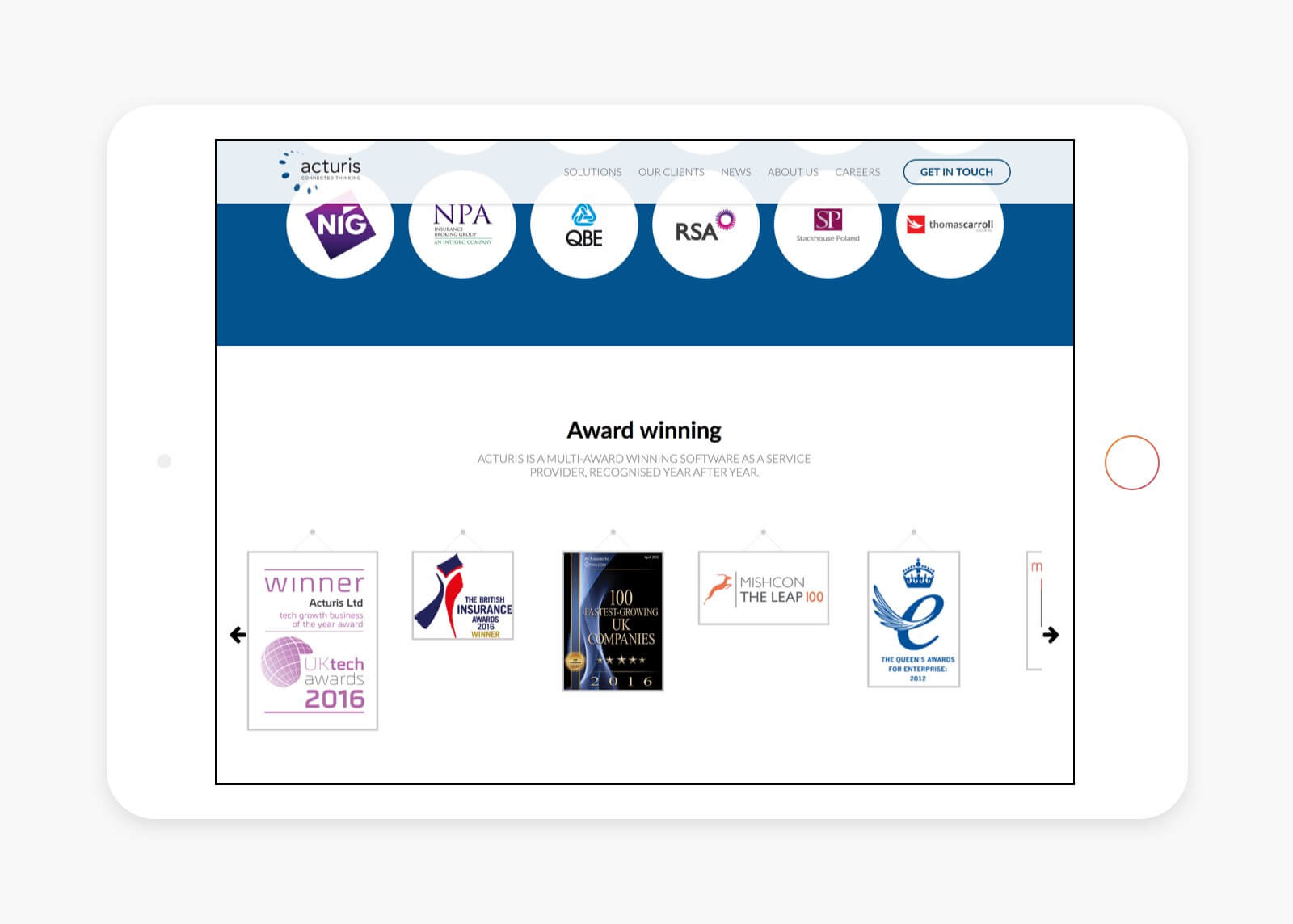 Our Approach
Custom Website Design. Multi-site. WordPress Theme Development
Our team proposed a custom site design to help Acturis achieve their website goals of attracting more clients in the UK and internationally. We then worked closely with Acturis' design team to create a custom WordPress theme based on their new design.
Using the custom theme, we then launched a WordPress multi-site network for Acturis and NIS, giving Acturis head office control over the whole network, while also allowing local control for the NIS site in Copenhagen.