Ecover
Supporting global growth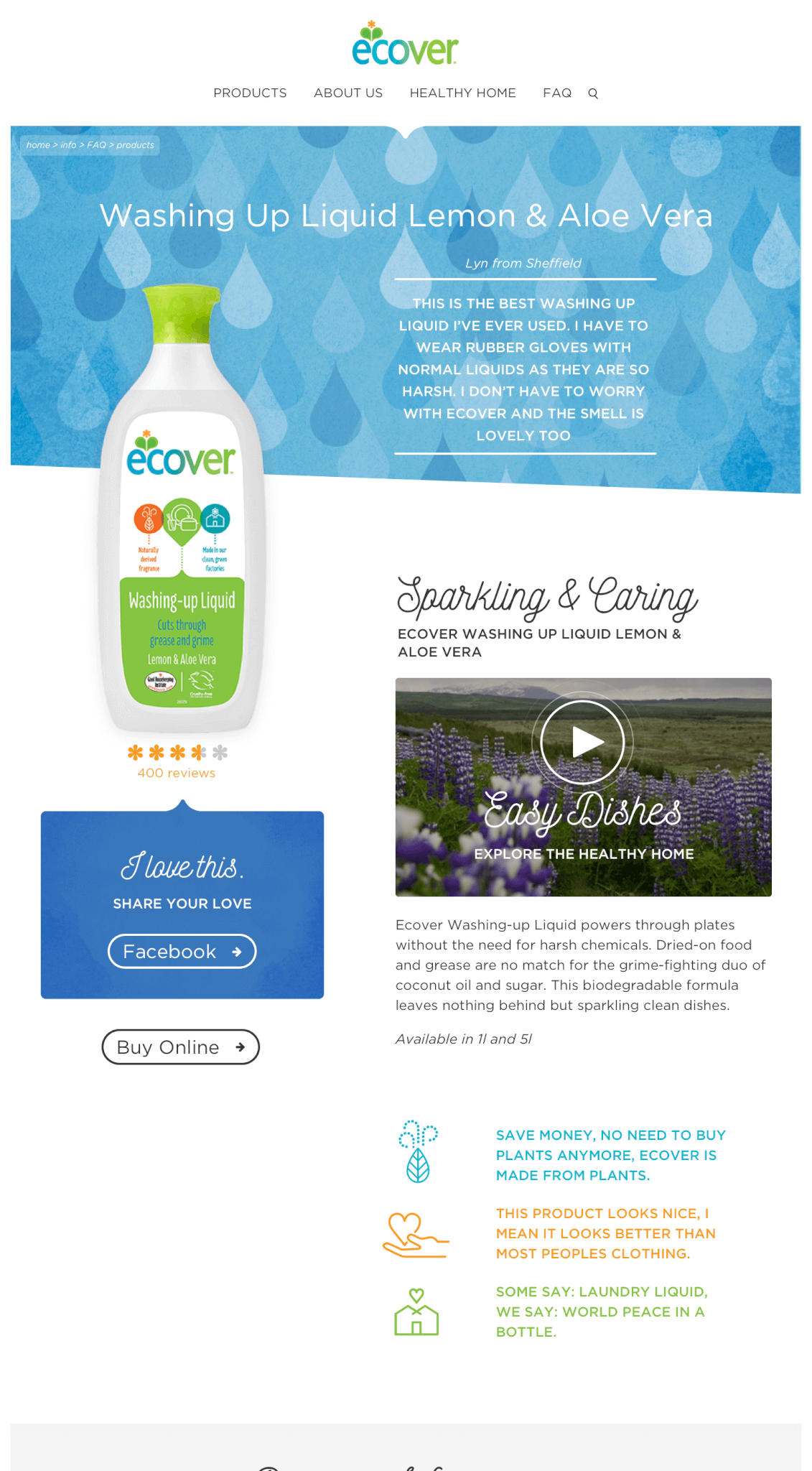 In 1979, before words like 'sustainability' and 'eco-friendly' were everyday parlance, Frans Bogaerts and a team of highly motivated eco-pioneers in Belgium, had a vision.
They saw first-hand that chemicals like phosphates, in washing powder and dishwashing products, were polluting water systems and harming aquatic life. They thought the environment deserved to be treated better, so they created a phosphate-free washing powder. And Ecover was born.
Since that first pioneering washing powder, the Ecover belief of a cleaner clean has spread across the globe. Powered by plant-based ingredients, their range of cleaning products work effectively while respecting the health and wellbeing of both you and the planet. Because a healthy world begins at home.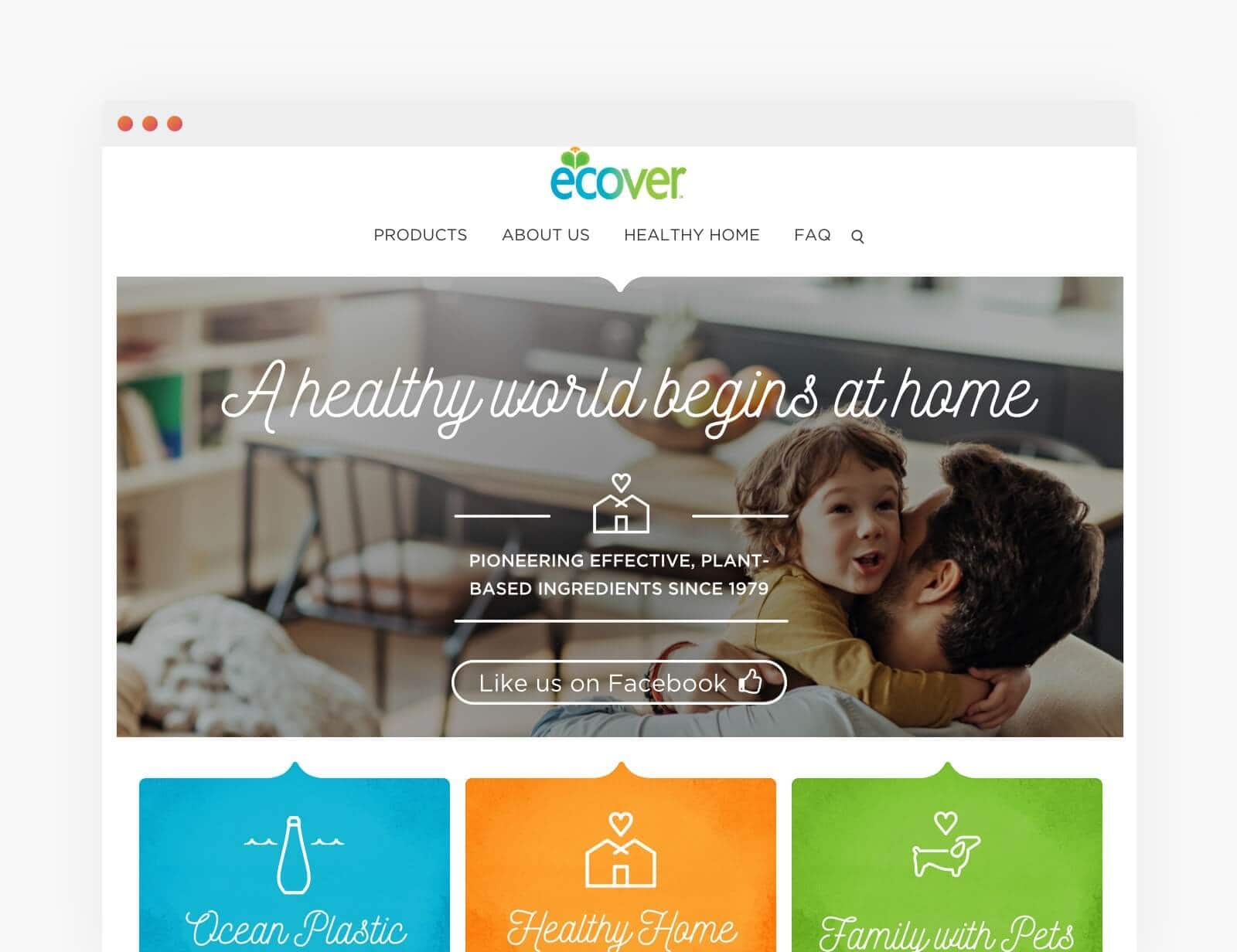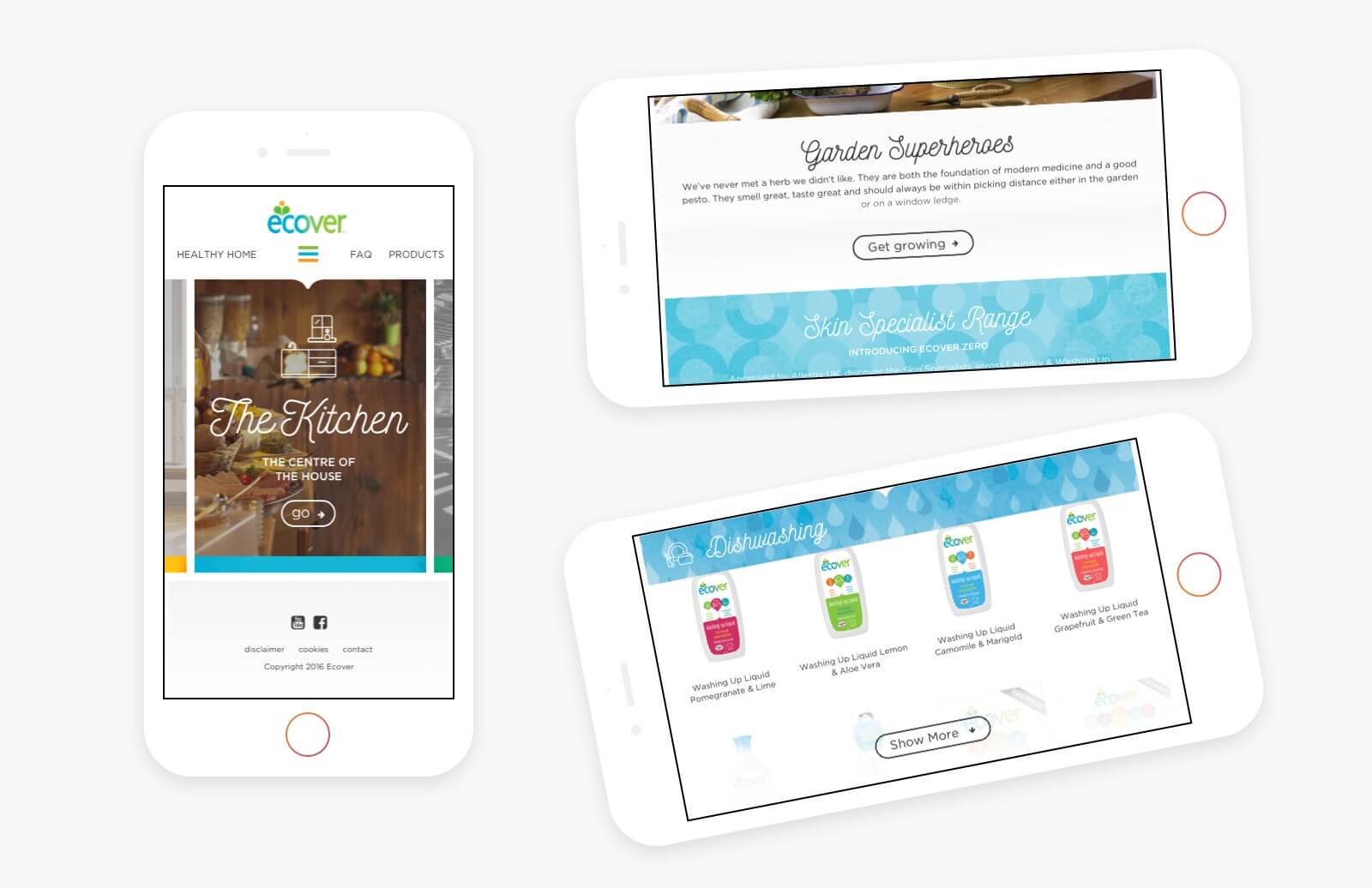 The Brief
Ecover needed a website that supported their growth in being the leading brand in sustainable and eco-friendly laundry products. Their new website needed to resonate with an expanding target audience and had to be able to work with a wide range of content.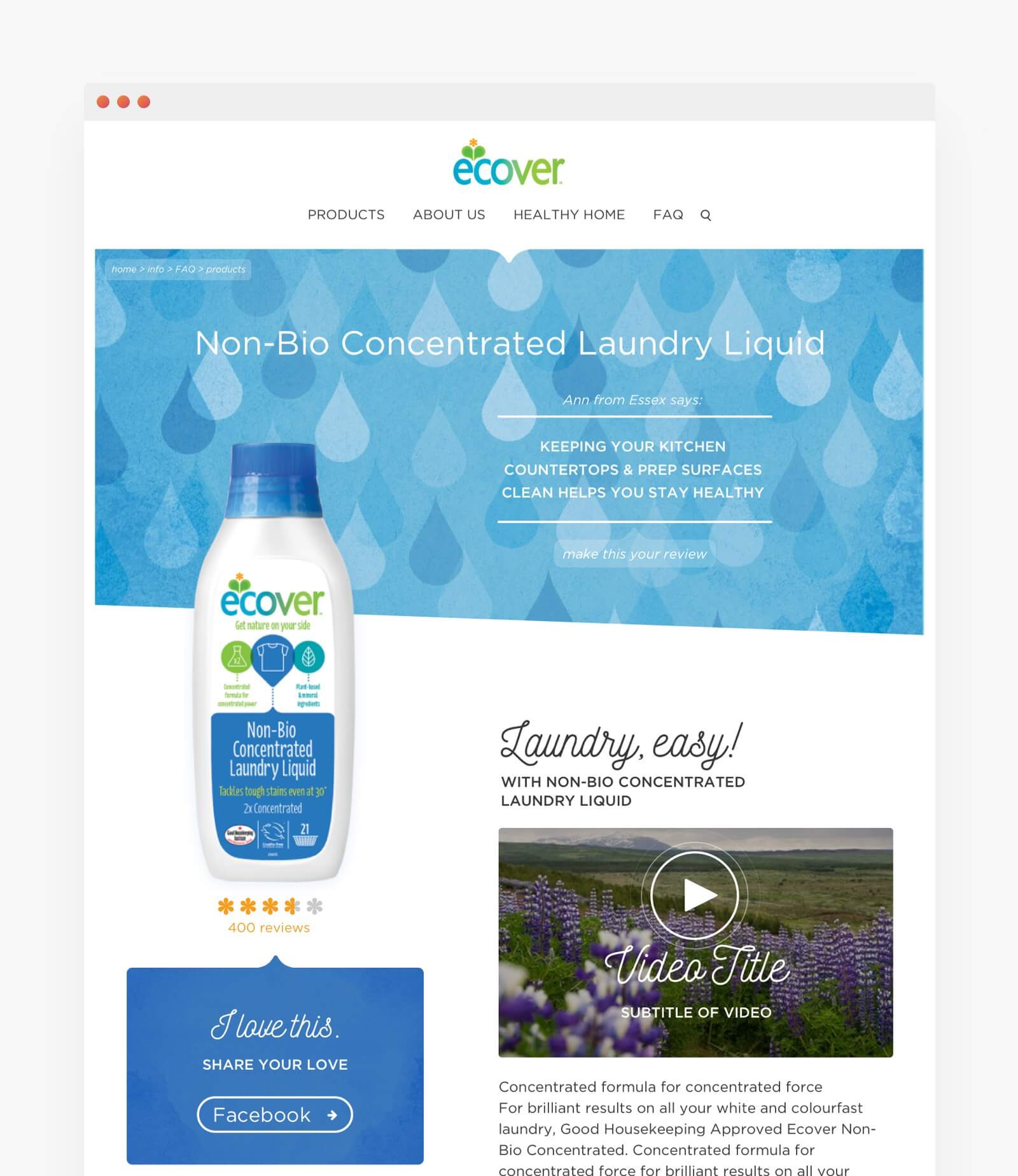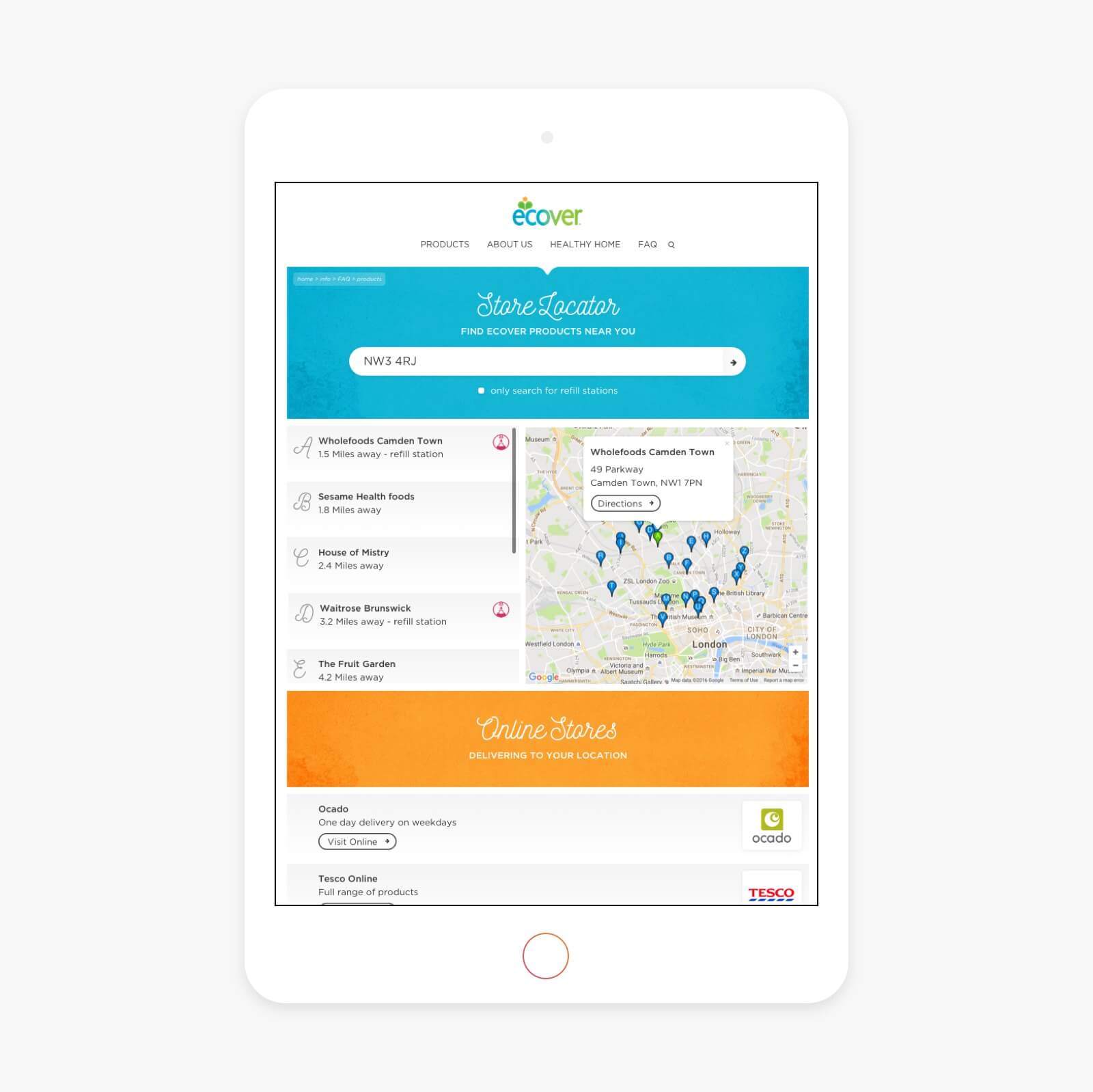 Our Approach
User Experience & Strategy. Website Design. Custom WordPress Theme. WordPress Multisite. Domain Mapping. Competitions. Ongoing maintenance
Working closely with the team at Ecover, our designers created a fun and responsive theme that aligned closely with Ecover's marketing plans and content strategy. We then built the site and rolled it out in 10 countries, ensuring that there were no language compatibility issues and using the multisite functionality to make easy to manage the content in various regions.
The improvements to this website are ongoing. Since its launch, we have also enhanced social sharing capabilities, created a custom animated icon set, designed newsletters for special campaigns and created campaign pages.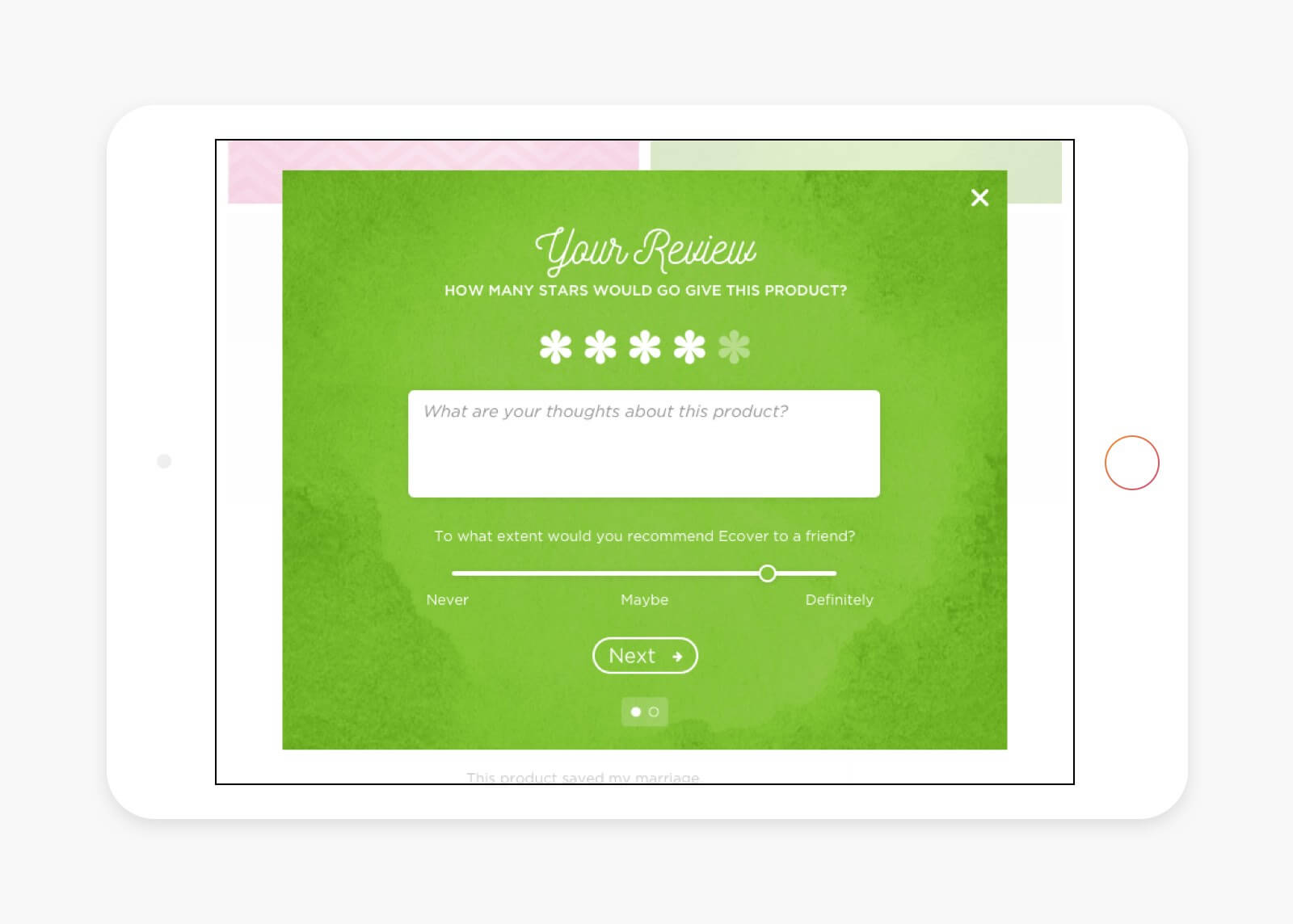 Partnership
Our partnership has resulted in some amazing projects.
Annabel Karmel
We created a online campaign celebrating a collaboration between Ecover and Annabel Karmel, the UK's No. children's cookery author, encouraging parents to cook healthy food with their kids.
The custom designed page featured a video carousel showing the various different Annabel Karmel recipes, was optimised for easy social sharing and linked to a 'Clean Up Hacks' page created for the campaign, highlighting the effectiveness of Ecover products.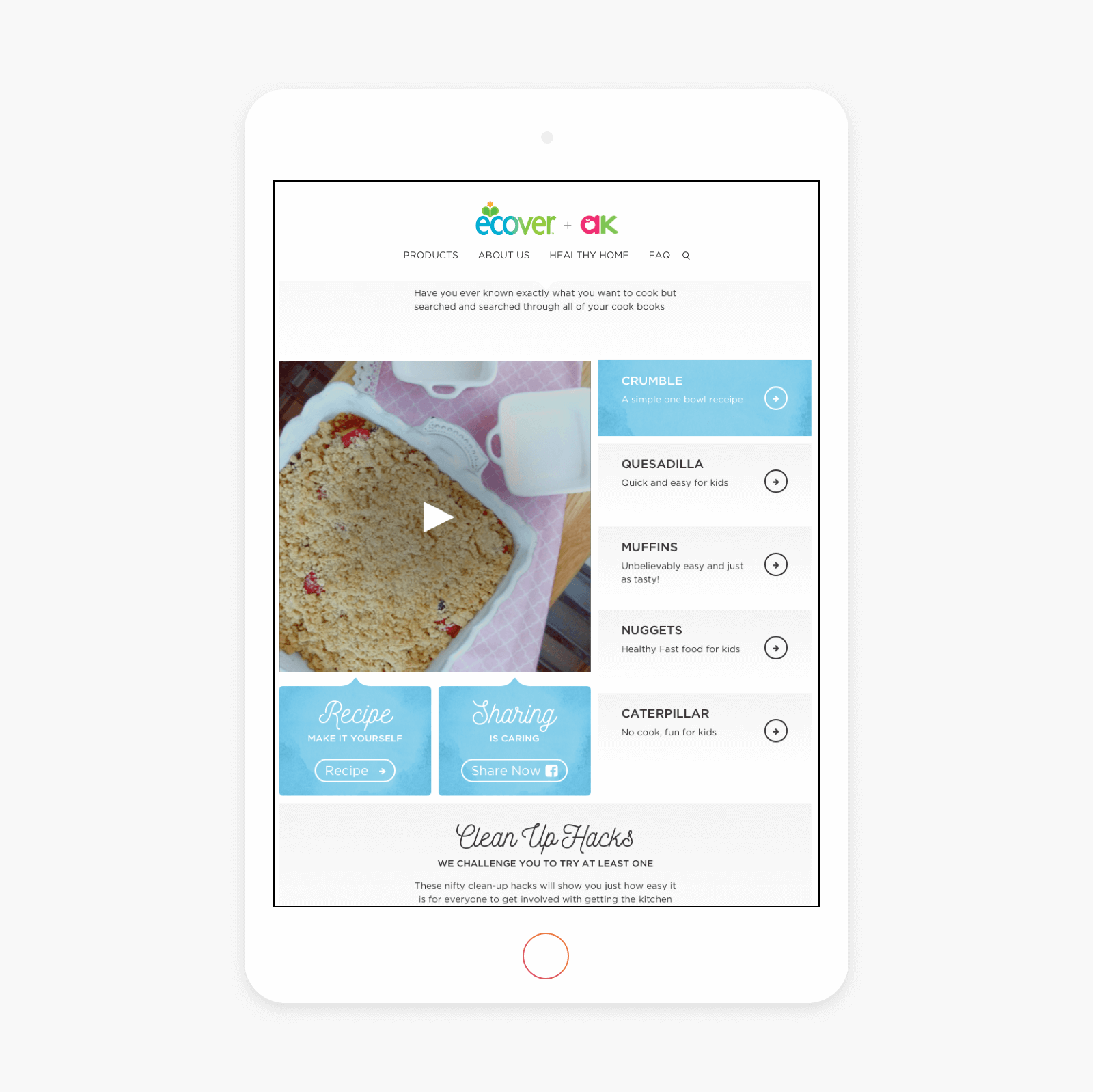 Win An Air Purifier
We designed an online campaign for this competition, which complimented the design of the in-store marketing while also linking in with the recently redesigned online identity.
All the entries for this campaign were captured within the WordPress, CMS, giving the Ecover team quick and easy access to the results.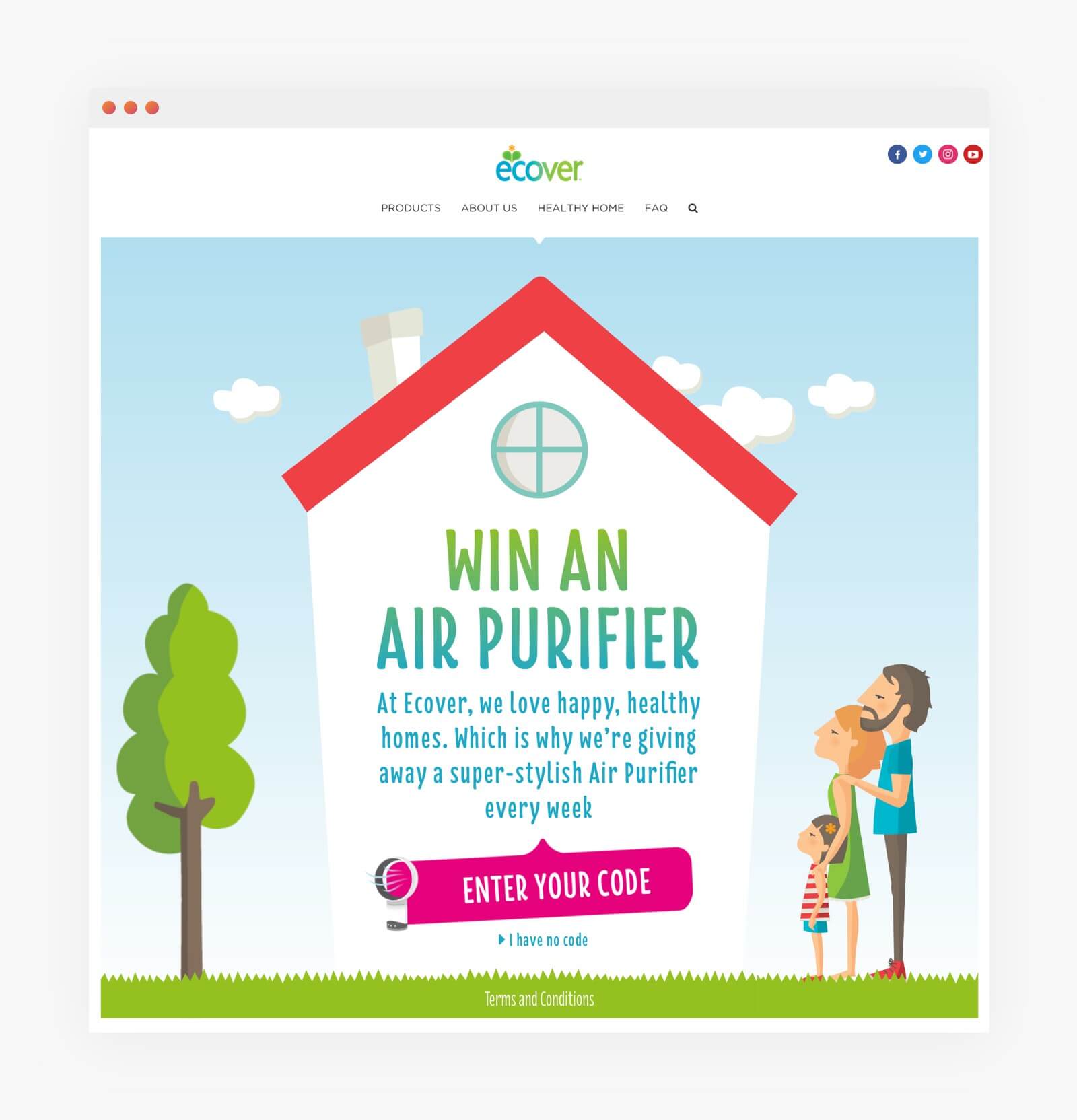 Perfect Range
We created a campaign page for Ecover's new laundry range, which features fragrance parings inspired by nature. Created using some of Ecover's existing scents and some new additions, the fragrance pairings in this range were designed to evoke positive emotions, as well as ensuring effective cleaning power.
To highlight the thought behind the new fragrances, we created interactive custom animations on the main page. These link through to a separate page for each pairing, describing the properties of the ingredients with description of the scent and the feelings that they invoke.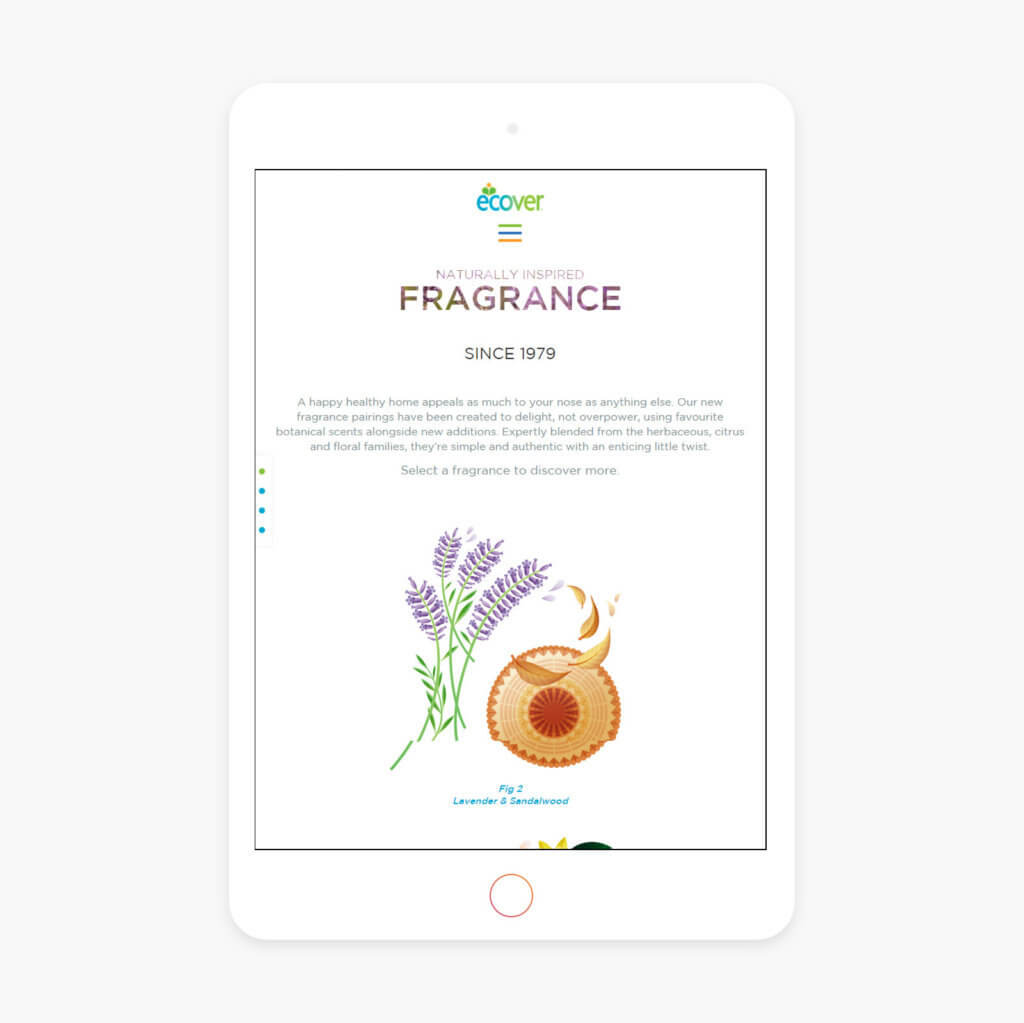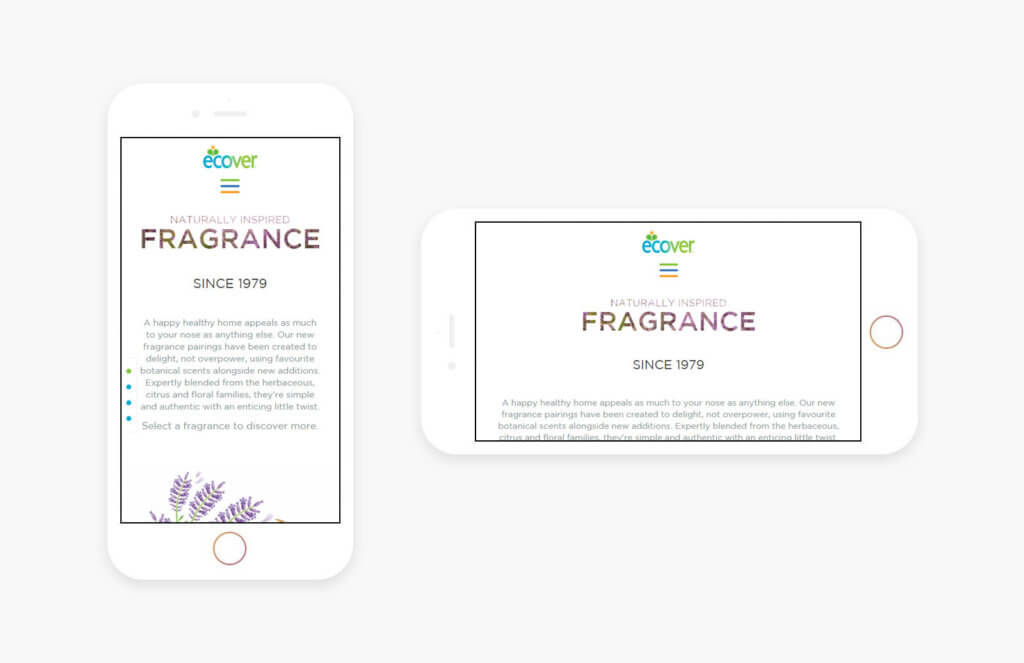 "Wholegrain have been key partners for me and the team in delivering a new European website for method. Super helpful, friendly & professional – the perfect combination. "