Perfection is the enemy of progress
Hello!
This month we've been busy finishing our work on the latest update for
Website Carbon
, trying to get it
just right
before sharing it with the world. This has been in the making for a while now, with a lot of back and forth on how to create the perfect system.
But therein lies the problem. "Perfectionism is self destructive simply because there's no such thing as perfect. Perfection is an unattainable goal." So says Brené Brown, whose extensive research on courage and vulnerability backs this up,
and I agree
. How many projects never see the light of day because their creators are afraid of getting it 'wrong'? If we want to make progress, we must be prepared to be courageous (which also means we make ourselves vulnerable). If we fail, we fail, but at least we fail forwards, making a little progress with every step.
And so together with our collaborators at
SustainableWebDesign.org
, we've taken the plunge and put something out there that we think will help move the industry forward, even if it's imperfect. And we're carrying the theme of imperfection through this month's issue. We hope it sparks some interesting conversations and if you'd like to chat with us about anything in this newsletter, or digital sustainability in general, just hit reply and Marketa or I will get back to you as soon as we can.
Until next time,
– Tom Greenwood
Top picks from the green web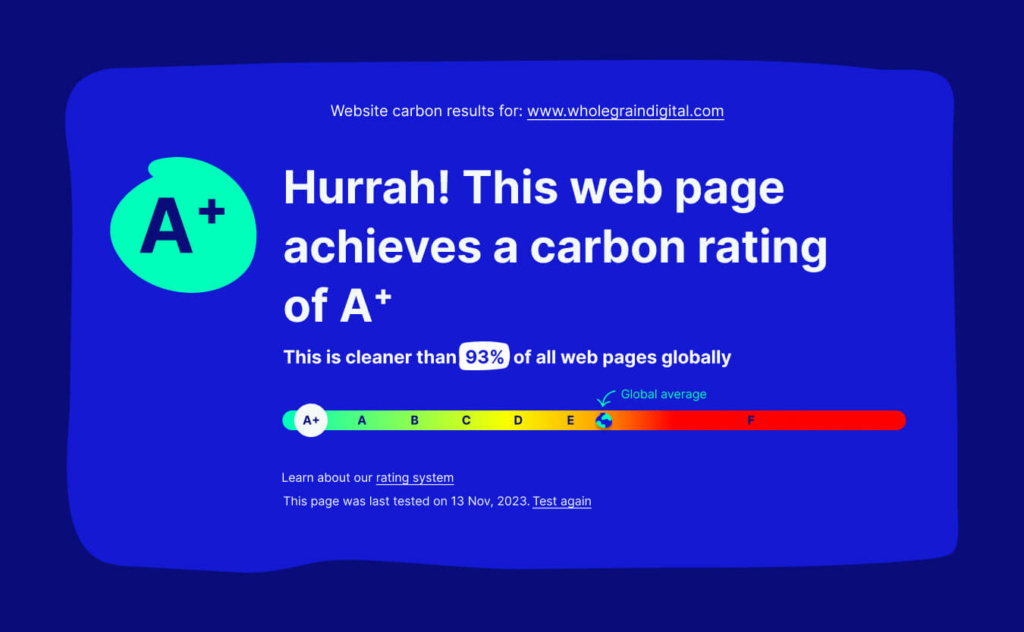 Introducing the Website Carbon Rating System
Despite increased awareness of climate change, global emissions don't seem to be coming down and the digital sector is no exception. Along with partners such as Mightybytes, we've been trying to raise awareness of the environmental impact of the web for many years and creating simple educational tools like Website Carbon and EcoGrader has been an effective part of that effort.
The question we've been asking is, how can we move from just raising awareness to driving progress to improve efficiency? That's where the new rating system comes in, based on a proposal from Josh Stopper, founder of Beleaf and former lead developer at Wholegrain Digital.
It takes inspiration from energy efficiency ratings used in many countries for appliances, buildings and vehicles, to create a simple to understand rating that encourages people to keep improving.
The rating system is intentionally ambitious so that it is not easy to get the highest ratings. I think it's fair to say that this made many of us wince as not even all of our own websites get top ratings, but that's the whole point. We want it to be challenging in order to drive progress, and we hope you'll join us in embracing that spirit of continuous improvement.

Visit Website Carbon to discover your site's carbon rating.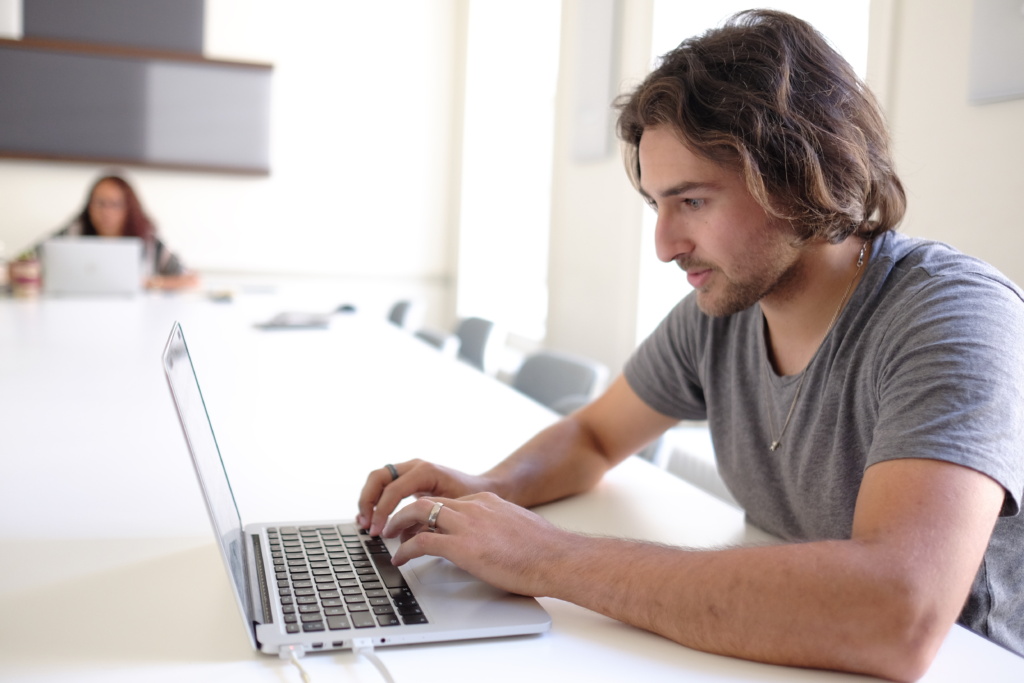 When perfect isn't perfect: The hidden '1mm gap' in sustainable websites
As the digital world continues to evolve, so do the tools and metrics we rely on to understand its impact. At Wholegrain Digital, we're always aiming to push the boundaries of what's possible when it comes to creating sustainable websites. Occasionally, our team finds a site that appears perfect. High-res images, cutting edge animations, auto playing videos, long page length AND a low carbon score. How it this possible?
Exploring the cause behind these discrepancies led us to discover something we call the '1mm gap', where, in the case of the sites that look too good to be true, we found that some assets only load upon a second user interaction – like moving the mouse by even 1mm – that often goes undetected by performance tools.
As we collectively strive to make the internet more sustainable, the 1mm gap underscores the need to address nuanced challenges in the ongoing evolution of performance tools. It is a reminder that ultimately, any performance tool, including our Website Carbon Calculator, should be seen as a guide, not a definitive measure. By sharing what we've learned, we aim to build a shared understanding within the web development community, so that we can create a more sustainable web together.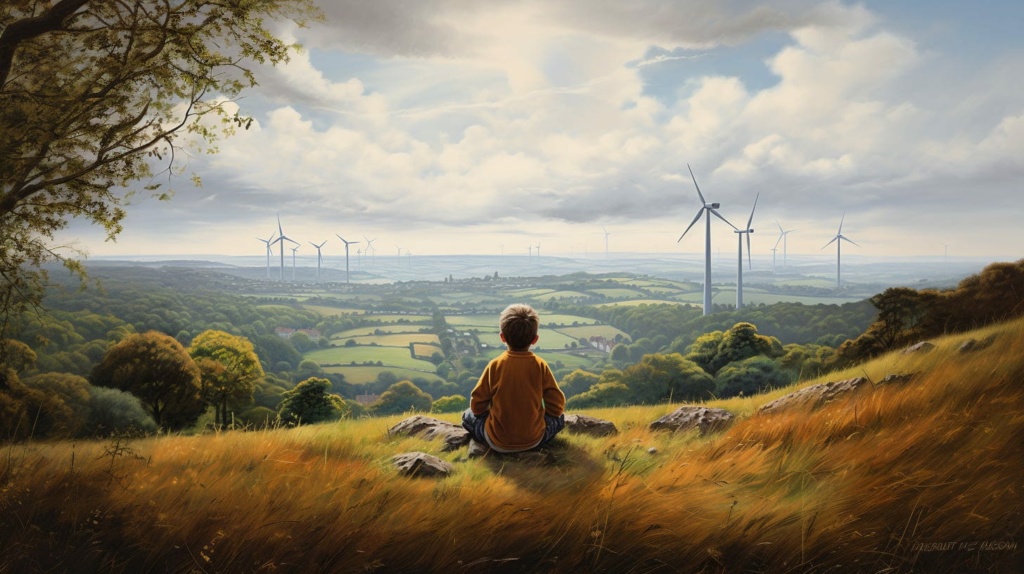 Humanitas et Machina: Hope for the Modern Epoch
Humanitas et Machina is an experimental writing project that I have been working on, inspired by conversations about the future of humanity, the challenges we face and the uncertain relationship that we, as conscious beings, face with Artificial Intelligence. It might seem strange that I have created this project when I have been open about my concerns relating to AI, both in terms of its high environmental impact and its potential to pose wide ranging societal risks. So why am I collaborating with AI tools to create this project?
If I'm being truly honest, I believe that humanity is not ready for powerful AI yet, but I don't have the ability to put it on pause. So I think the next best thing is to learn about it in a contained space, use it sparingly and mindfully, and see whether it can help guide us toward a positive future. Hence this creative experiment, where I co-create stories with AI, the objective of which is to explore how it might help us form visions of hope in the face of humanities big challenges. We're half way through the series now, having covered Nuclear War, Mental Health and Climate Change, so head over to Substack to follow along or read the background notes here.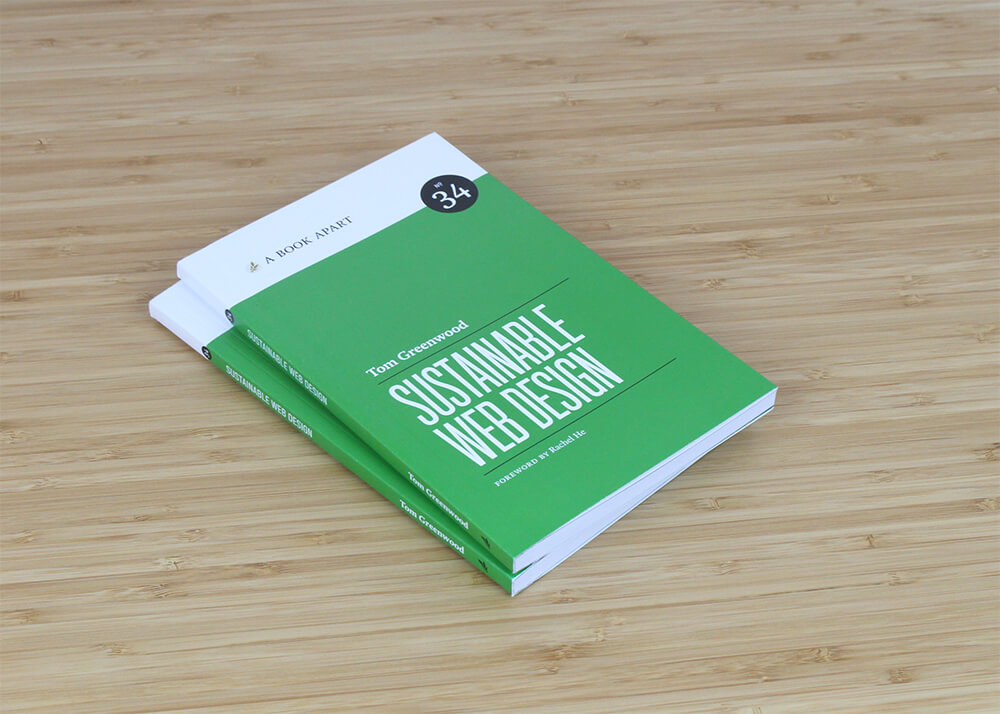 We're giving my Sustainable Web Design book to charities for free
We want to help more charities adopt sustainable practices in their digital projects, so we are offering a FREE print copy of my book 'Sustainable Web Design' to UK based charities and non-profits.
If you work for a charity in the UK and would like a copy, simply fill in the form on our website and we'll pop it in the post to you.
If you don't work for a charity and would like a copy of my book, now is a great time to buy it as my publisher, A Book Apart, is running a holiday when you use the code sale, offering 25% off all purchases when you use the code CHEER at the checkout.
"Perfection is the enemy of progress."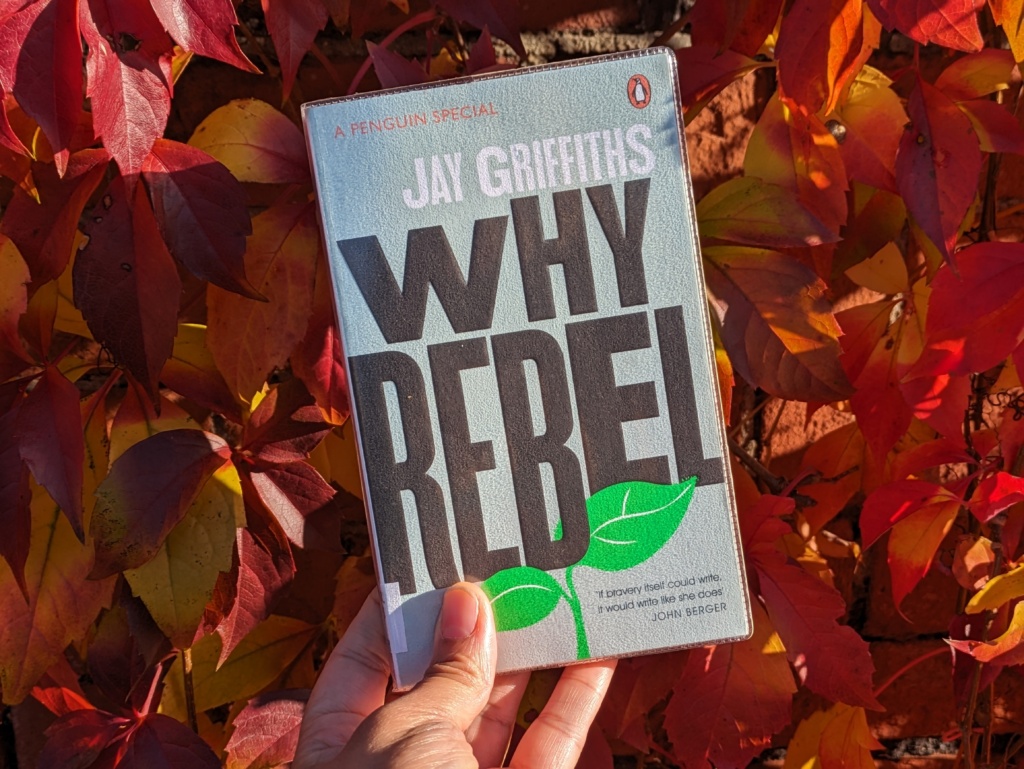 As we wrote about Nature's seat at the table for last month's issue of Curiously Green, I was reading Jay Griffith's Why Rebel, a passionate, poetic plea for us to pay more attention, and more respect, to how we choose to treat the earth. Opening with "I wish that everyone who said they believed in angels would actually believe in insects," she pulls the reader into the at once familiar, and yet fantastical worlds within the world around us. It's partly Griffiths' writing that makes our natural surroundings feel so otherworldly in parts, and partly the fact that we are so often distracted from it that we forget it's there. I am certainly guilty of this, marvelling when mushrooms grow in my son's abandoned terrarium, as though fungi are not at the heart of a 'wood wide web' beneath our feet at all time, if only we paid attention.
The most moving part of this book for me was learning the word 'endling,' meaning the last known individual of a species. 
Too easily overwhelmed now by the collective emotions of mass protests, where I'd feel like an imposter because I don't do enough day to day when it comes to protecting our planet, I read this book with a hefty helping of guilt. It had me worrying about all the less than sustainable choices I make – some habitual, and some deliberate choices where I'm balancing other factors (or choosing the easier option in the moment). But as we've said elsewhere in this issue, perfection is the enemy of progress, so pursuing it is a fool's errand. I'm not perfect, but doing a little bit of something is better than a whole lot of nothing. 
We all start somewhere and for me, this book has acted as a catalyst for growth. As Griffiths says, "Why Rebel? Because our footprint on the earth has never mattered more than now."
– Rachael B., Wholegrain's 'Team Genie'
Other news from the green web
Join the Wholegrain Digital team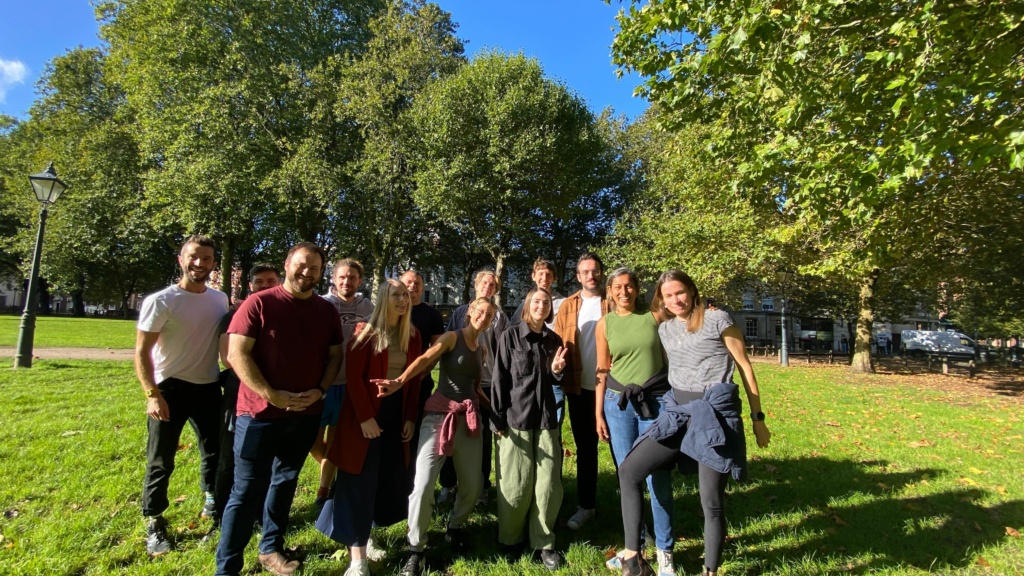 We're looking for creative, sustainability focused leaders to join our team - could it be you?
If you're looking for an opportunity to join our senior team, leading Wholegrain into a new era, with the aim making an even bigger positive impact on the world via digital sustainability, now is a great time to apply!
We currently looking for a new Business Development Manager to help steer us forward with new ideas and a Creative Lead with a passion for innovation and sustainable design.
If you don't fit the roles advertised at any time but are interested in joining us on our mission, we're always open to general enquiries! You can get in touch with the team by replying to this newsletter to learn more about us and explore options in a casual conversation.
Curiously Green is curated and written by Tom Greenwood, Marketa Benisek and Rachael B.