Thanks for deleting this email (after reading!)
I hope that all of you (at least in the Northern Hemisphere) are enjoying the summer and have had the opportunity to spend some time offline in the great outdoors. We've more interesting articles in the world of digital sustainability for you today as always – read on to find out why we're asking you to delete this email (after reading) and more!
Also this month I'm very excited, honored (and somewhat nervous) to be included as a speaker at this years
An Event Apart
Fall Summit alongside some amazing speakers presenting a range of topics to make the web a better place. I'll be talking about "Zero Waste Web Design" and hope to see some of you there (online).
Finally, if you're looking for a new role and would like to get involved as part of the Wholegrain team, we'd love to hear from you! We have several openings, from
People Management
to
Production Management
, so take a look and see if there is a position perfect for you (or someone you know).
Til next month!
– Tom Greenwood
Top picks from the green web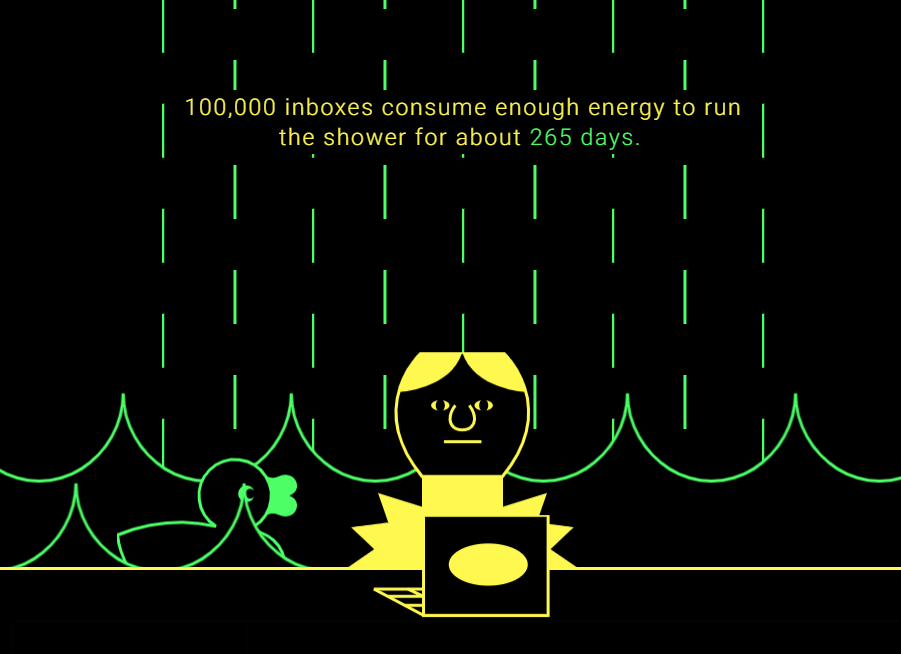 Thanks in advance for deleting this email
This site was shared by our designer Alex, as an example of creative design, which I love! It's a wonderfully dynamic way of illustrating the impact of digital on the environment. Made by brand design agency Anyways, thanks in advance was created to specifically address the cost of our cluttered inboxes on the environment.
Compared to many other digital services, the environmental cost of our individual inboxes is relatively small, but the point of thanks in advance is to show how by making very small changes – deleting emails we no longer need, unsubscribing from newsletters we don't read (hopefully not this one!) – our collective efforts can make a difference. Over a year, for example, one inbox consumes enough energy to run a hot shower for 4 minutes. Not too much of an impact, you might think. But, as the image above illustrates, collectively, that adds up. I love that they've made this a super clean site too! 97% cleaner than most.
It's only a small part of the answer, but probably the easiest to implement. So, after reading this newsletter, you can access it online so there's really no need to keep it in your inbox!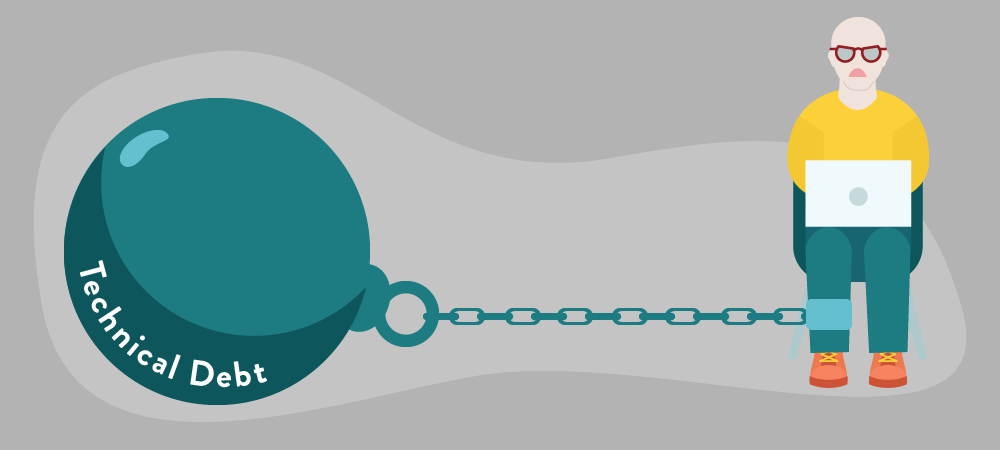 Technical debt, agile and sustainability
This post on the topic of technical debt by sustainable web pioneer Tim Frick really resonated with me. The topic of technical debt is, in my opinion, not talked about enough. In this article, Tim gives a clear introduction to what it is, why it occurs and why and how we should seek to minimise it.
This article uses sustainability in the broadest sense, from the longevity of the web product to the efficiency of the application itself. I'm a big fan of the type of non-dogmatic agile-ish approach that Tim advocates as a means for evolving web products over time not just to deliver great functionality in the short term, but to deliver efficiency, reliability and maintainability over the long term.
Striving to balance short and long term thinking in how we manage our projects is good for people, good for business and good for the planet.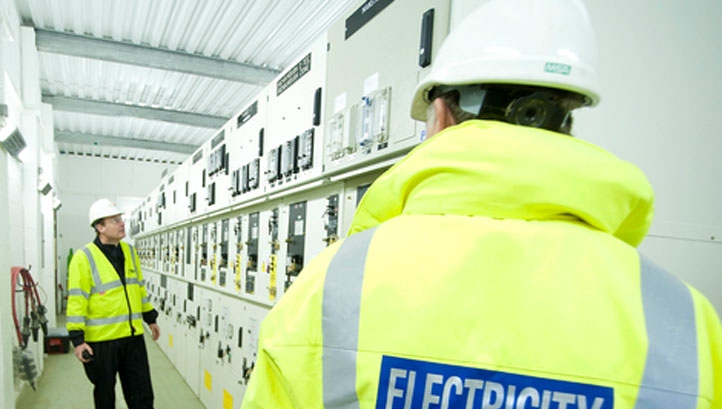 Vodafone trials 'UK's first' smart electricity substation on road to net-zero
Clearing our inboxes and reducing our digital consumption is one of many small ways we can make a difference, but we also need real change from major corporations who create and operate much of the technology that we use.
This is why I'm pleased to see telecommunications giant Vodafone – having apparently achieved their goal of ensuring their European network is now completely powered by renewable energy (as we shared in issue 11) –  taking the next steps towards their 2027 UK net zero target. In partnership with UK Power Networks, they are now trialling 'smart' methods of delivering energy flexibility at electric substations, which will increase efficiency and thereby reduce emissions. If this trial is successful, and these smart substations are rolled out across the UK, Vodafone estimates this could save 63,702 tonnes of CO2e by 2050, through efficiency alone. This is equivalent to 160,095,731 car miles (source).
I'm curious to know exactly how Vodafone square their claim of 100% renewable energy with their reported emissions, but its exciting to see them continue to decarbonise our mobile infrastructure through which we access the web.

"Integrity is choosing courage over comfort"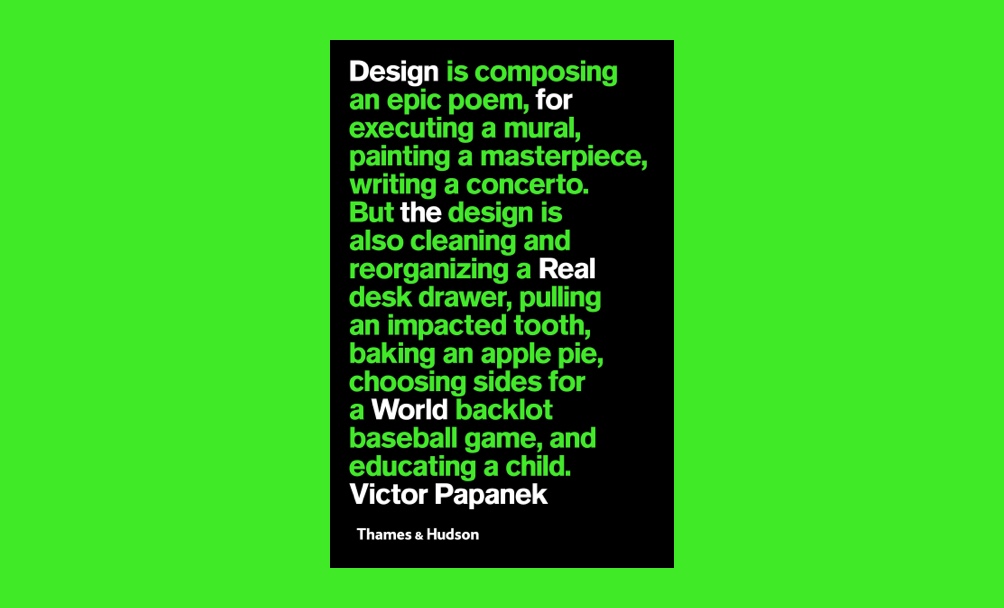 Design for the Real World by Victor Papanek
As I write in the introduction to my own book, Victor Papanek was one of the early pioneers of what we now call sustainable design. First written in 1971 and later updated, Design for the Real World does what it says on the tin… It asks us to take a hard look at the reality of the world we live in and how we as designers can impact it, for better or worse.
Papanek takes us on a journey through numerous examples to show us how thoughtless, short term, commercial design can have negative impacts for individuals, society and the natural environment.
As designers, don't we all want to use design to help create a better world? To help create the future that we want to live in? Papanek's legendary book is a call to arms for everyone involved in design projects to take a step back, prioritise the things that really matter, and harness human creativity and ingenuity for good.
Quick links from our team and friends