The deep work of digital sustainability
Following last month's issue, which focused on our individual actions, this months lead item looks at Demand Shaping as a way of working together
with
users to help reduce digital emissions. We also see some more positive moves from tech companies (big and small) to take responsibility for their environmental impact and take real action. And our book review on Deep Work might be just what we all need to focus on creating a sustainable web.
As always, hit reply to this email or reach out on social media – I'd love to hear your thoughts.
– Tom Greenwood
Top picks from the green web

How demand shaping can reduce the carbon cost of our applications
This week I attended an excellent (online) event by GreenTech South West, where Microsoft's Asim Hussain gave a fantastic talk on Sustainable Software Engineering.
After the event I read this article that he recently published about Demand Shaping. It's a fascinating concept that could unlock a next level of carbon efficiency in our websites and applications.
The idea is that in addition to making our web services technically efficient, we explore opportunities for shifting usage and computation to times and locations where lower carbon electricity is available. Some of this could be automated, but Asim also encourages us to think about how we could actively involve users in making lower carbon online choices (being transparent about any trade-offs), to help lower energy demand during times of high carbon intensity.
It's a good read. I also recommend checking out Asim's Principles of Sustainable Software Engineering.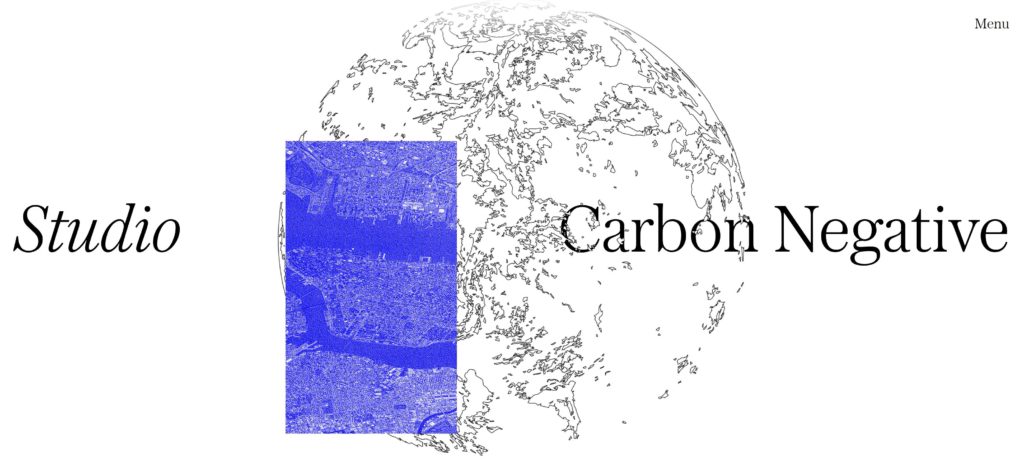 Sanctuary Computer go carbon negative
I have had some really great conversations with the team at Sanctuary Computer in New York over the past few months, and they are really taking leadership on sustainability in the digital agency space.
In acknowledgement of the fact that carbon offsetting doesn't actually undo or neutralise emissions, they are offsetting 150% of their emissions with the most credible projects they can find in order to ensure they are making a positive impact as a company.
Their 2020 'Studio Carbon Negative' report is full of interesting facts and practical information to help others follow their lead. Plus, it is a beautiful example of low carbon web design in its own right.
It states:
"Our earth is on fire; we're taking stock. Everything we build causes damage – do we deserve to exist?"
It's amazing to see a business unafraid to ask the really hard questions and tackle them head on. I'm inspired!
Apple pledges carbon neutrality by 2030
Lagging some way behind Sanctuary Computer, Apple announced its plan to go carbon neutral – down to its supply chain – by 2030, 20 years ahead of the EU's target for carbon neutrality as laid out in the Paris agreement.
Apple claims to already be carbon neutral for global corporate emissions and wants to bring its entire footprint down to net zero, and hopes to lead other companies to step up and create their own climate roadmaps to achieve zero carbon.
I might be a skeptic of corporate "carbon neutral" claims as it tends to ignore the fact that carbon is still being emitted, but its nevertheless good to see such as big tech company signalling that taking responsibility for the full supply chain emissions matters.
Vodafone to help customers save 350 million tonnes C02
Apple's recent announcement comes following Vodafone's pledge, that its European network will be powered by 100% renewable electricity by next July, and that it will help its customers to reduce their own carbon emissions by a cumulative total of 350 million tonnes globally by 2030.
This new target was developed in collaboration with The Carbon Trust, who have been working with Vodafone on their sustainability targets for the past 10 years.
This is an exciting move with tangible actions in the near future that will make a big impact and show the way forward for the rest of the industry.
"Better to sleep all day on a park bench than do work you don't believe in."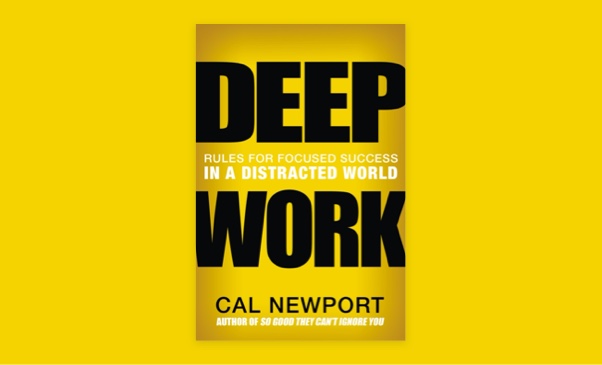 Deep Work: Rules for Focused Success in a Distracted World by Cal Newport
Deep Work means doing a cognitively demanding task for an extended, uninterrupted period of time. In this book, Cal Newport maintains that our capacity as individuals and organisations to execute periods of deep work is becoming both increasingly rare and increasingly valuable.
Cal outlines how our culture of networking tools, constant distraction and a general leaning towards 'shallow' tasks means that our intuitive and innate capacities for deep work are being eroded.
The book is split into two parts; the philosophy of deep work and the rules of how to achieve it. Ideas like work becoming more meaningful, that the skillful management of attention is paramount to happiness, and the crafts(wo-)man approach to work, all give weight to the argument for going deep.
To counter this trend various rules are offered in part 2. Knowing your approach to deep work, understanding and utilising the power of rituals, planning where, how and for how long you'll be going deep, learning to communicate appropriately within your organisation and teams to foster deep work sessions, and quitting social media will all help create a habit of deep work.
The book is easy to read with immediately implementable practices that have a significant impact. We know that creating a greener web requires focus and attention to detail. Within Wholegrain we're enjoying creating methods of communication that enable our team to go deep as and when they need. So far implementing these ideas is proving useful – we'll share more on how it's going soon!
–
Chris Hardy
, Team Coach and Developmental Lead at Wholegrain Digital
Quick links from our team & friends