The Web Almanac publishes its first ever sustainability report
Hello Curiously Green folk!
Last month it was lovely to take a break from Curiously Green as our Digital Sustainability Lead Marketa took the reins and added her personal spin on our 3rd birthday issue. It was also fantastic to see how many of you engaged in conversation with us both.
This month I've attended some fantastic events, including GoodFest down in Cornwall, which was hosted in the same hotel (and room) where Vineeta and I got married 14 years ago! I talked about how much I got out of this event on LinkedIn. I highly recommend attending next year.
I'm also away on a team trip in Belgium and a big group of us had the pleasure of co-hosting an event on sustainable business and digital with the folks at Statik in Leuven. We were all inspired to meet such great people and spend a day sharing ideas and experiences on how to create a better web and better businesses.
As always, I'd love to have more conversations with more of you! So if you want to say hi – to me or Marketa – just hit reply and we'll get back to you as soon as we can.
Til next month,
– Tom Greenwood
Top picks from the green web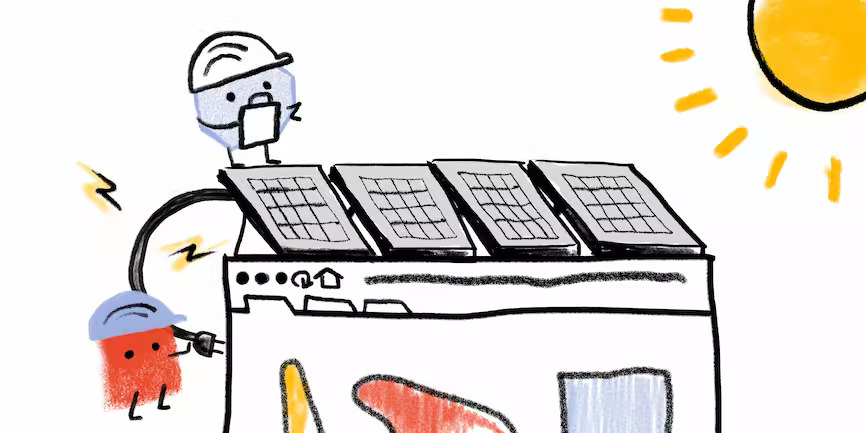 The Web Almanac's first sustainability report
The Web Almanac, published each year by HTTP Archive, is a comprehensive report on the state of the web, backed by real data and trusted web experts. Started by Steve Souders in 2010, it's mission is to be an accessible annual repository of public knowledge about the state of the web.
This year's report is the first to include a chapter on Sustainability. Written by Gerry McGovern, Laurent Devernay and Tim Frick, the addition of this chapter acknowledges the environmental impact of the web and invites the reader to take part in online activities to assess their current impact.
As well as reviewing where we are today in terms of web sustainability – which is hopeful, with many of us already adopting best practices – the chapter includes a wealth of information on how to reduce your digital impact for the better. We look forward to seeing further progress in the 2023 report!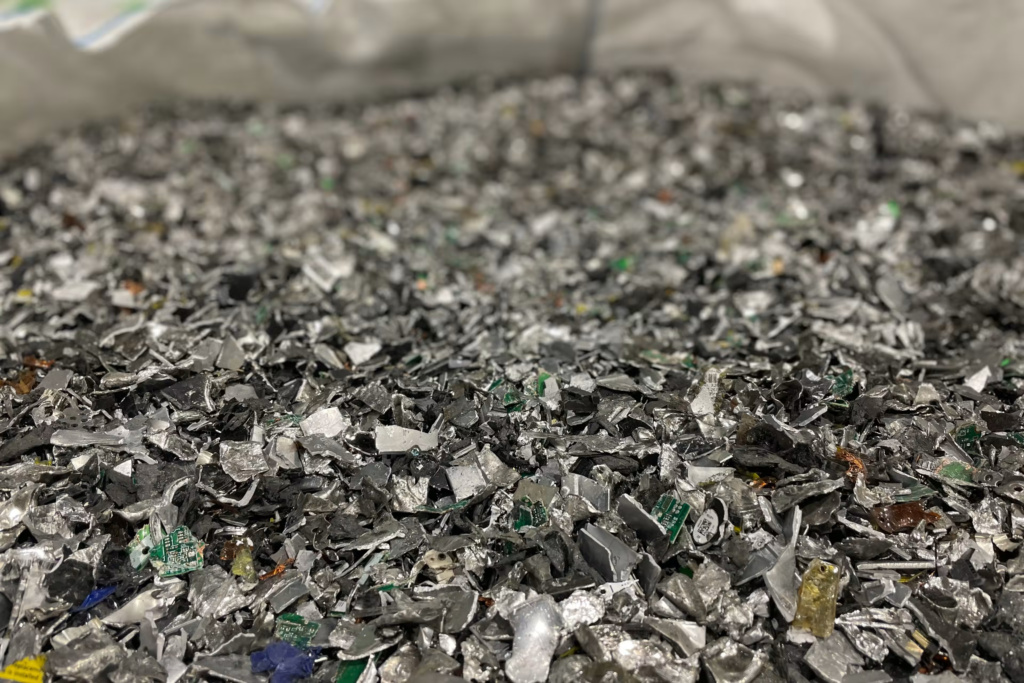 Big Tech is shredding millions of storage devices that could be re-used
In contrast to the hopefulness of the Almanac's first review on digital sustainability, the Financial Times* this month shared the shocking news that Big Tech have known since the early 1990s that data centre drives can be securely wiped and re-used but have continued to shred millions of them.
When companies such as Amazon, Google and Microsoft decide to upgrade their equipment – typically every three to five years – data-storing devices are routinely scrapped for 'security' rather than simply deleting the data. But "From a data security perspective, you do not need to shred,"  says Felice Alfieri, a European Commission official who co-authored a report about how to make data centres more sustainable. This insistence on shredding is fuelled by fear, not fact.
When re-using a hard drive avoids four times as many carbon dioxide emissions as shredding it, a move towards a more circular economy is not just desirable, but essential.
*FT link behind paywall
Developing digital sustainability standards
German and Netherlands based non-profit organisation, The Sustainable Digital Infrastructure Alliance (SDIA) has just announced a collaborative partnership with French digital sustainability working group Boavizta.
The two organisations have come together to work towards the development of an upcoming standard to measure the environmental impact of digital products. While there are other organisations working on similar standards for digital sustainability, this partnership addresses the risk that industry-led efforts place too much emphasis on energy use, which, they say could "mislead customers in believing that the environmental impact of a digital product is only about power consumption."
By taking a more societal approach to measuring the environmental impact of digital products, this alliance is raising the bar when it comes to providing more meaningful data for organisations to measure their impact.
"The best way to predict the future is to create it."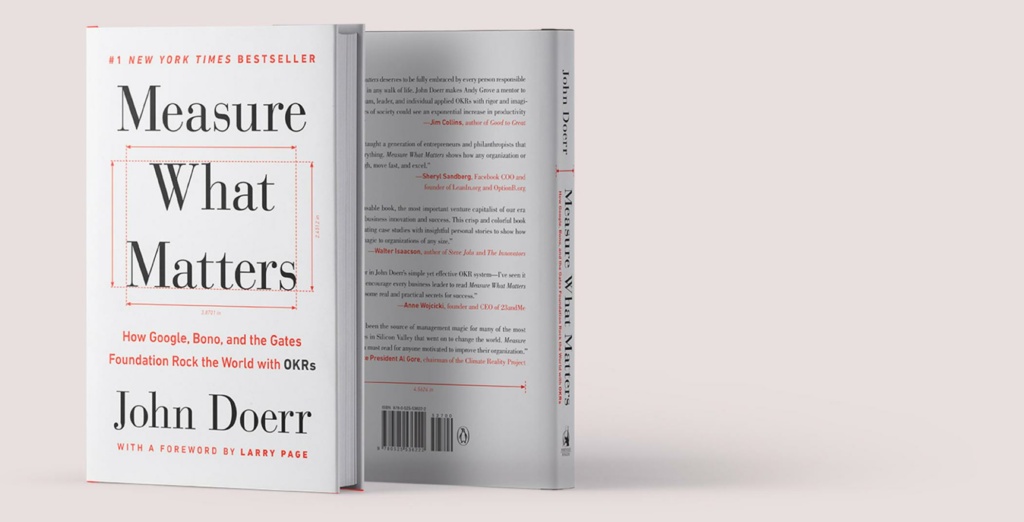 Measure What Matters by John Doerr
I've been head-down in some brilliant, thought-provoking books this month, and John Doerr's Measure What Matters stands out. It offers a more humane approach to business growth—something we're regularly discussing here at Wholegrain.
The book is about Objectives and Key Results (OKRs), a goal-setting framework for individuals, teams and organisations to define measurable goals and track their outcomes. This is the system that Google is built on, and more and more companies are following this approach.This approach really resonates with me, because it seeks to:
Find greater alignment between colleagues and teams
Give you something meaningful to work towards, that can still be measured quantitatively
Move away from performance reviews and incentives
Champion outcomes over output!
This feels to me like a much more sustainable way to do business because it demonstrates how we can evaluate business performance, in a more holistic, humane way. Particularly in the light of some larger companies now embracing the new hybrid model of working (which Wholegrain has been doing for years), it's a timely reminder that it's not how hard we work that counts, but the intention behind what we do, and the outcomes we achieve.
– Nick Hart, Production Manager at Wholegrain Digital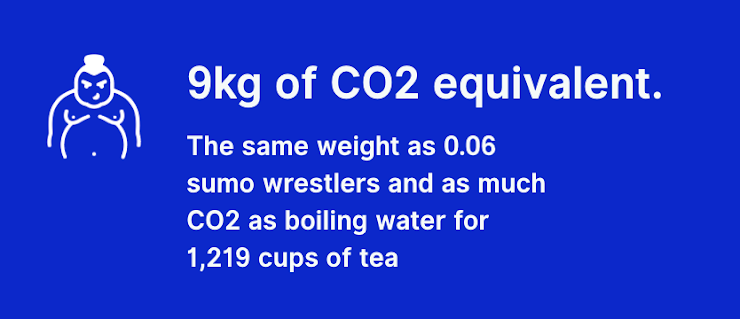 Help us improve Website Carbon (and win a free book!)
On Earth Day this year, we released version 3 of Website Carbon. In a step towards standardising digital carbon calculations, we updated the methodology used, in collaboration with like-minded partners.
As with all of our work, we take a continuous improvement approach, so we are always working on making things better. To this end, we'd love your views on the current Website Carbon website. We've put together a short survey (we promise! It will take 5 minutes, at most!) to gather your views.
Please do answer in as much detail as possible. And do let your creativity out for the final bonus question, as we ponder the best possible future of the web. The best answers will win a free copy of Tom's book, Sustainable Web Design! Take the survey now (closes 21st November).
Other news from the green web
Be a part of Wholegrain Digital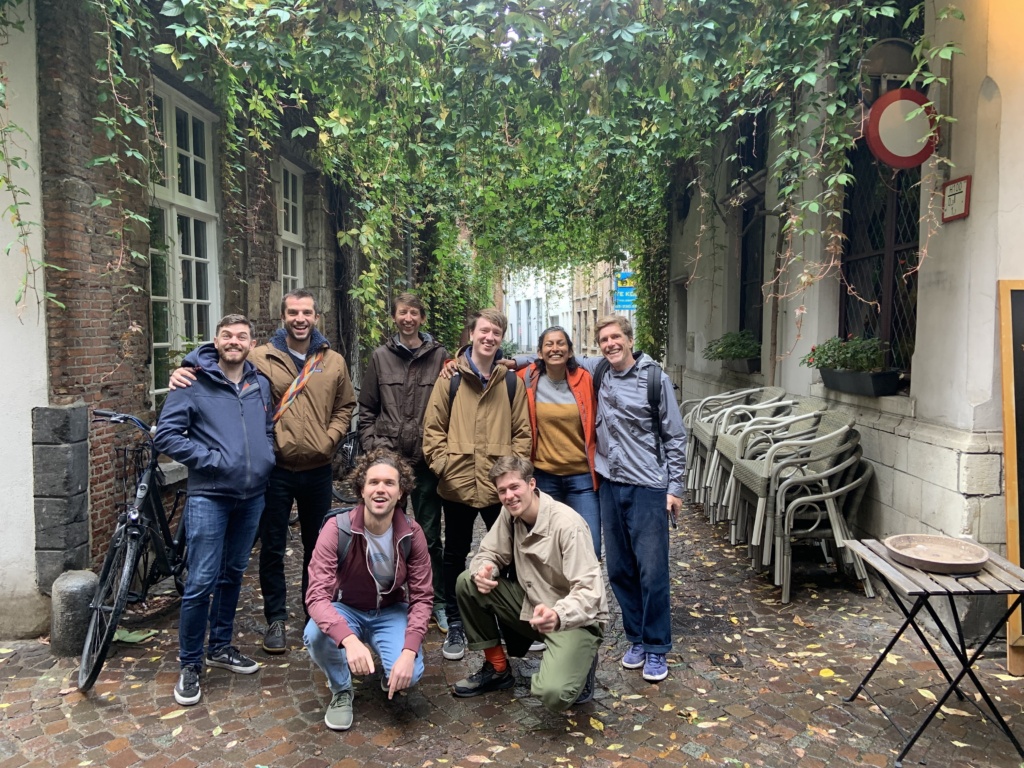 Join our wholesome and inclusive team
As we approach the end of 2022. we're looking ahead to the next chapter of Wholegrain Digital and we are going to need some more amazing people to work with us, pushing boundaries in sustainability, design and digital technology, not to mention business leadership. 💚
Over the coming year, we're looking for people from a variety of backgrounds to join us in Business Development and Account Management, Senior Leadership, Digital Project Management, UX/UI Design and WordPress Development.
If you're someone who has been watching from the sidelines and thinking that maybe one day you'd like to join us on our journey and help push things even further, now is a really great time to just say hello.
We offer genuine flexibility, coaching to support your personal growth and a transparent, collaborative team culture.
Check out our careers page or simply get in touch with me by replying to this newsletter to learn more about us and explore options in a casual conversation.
Curiously Green is curated and written by Tom Greenwood, Marketa Benisek and Rachael B.