Will we all live in a sustainable metaverse?
This month I've been down to Cornwall to give a talk to Sustainable Product Design students at Falmouth University. It was my first event in person since March last year! I really enjoyed it and it reminded of how inferior video calls really are compared to meeting other humans in person. That said, I did enjoy giving a talk to BIMA members as part of their B-Corp Bootcamp, and Vineeta was featured on the
BBC's Tech Tent podcast
, talking about website emissions.
Also this month, we're super excited to announce that Curiously Green has surpassed 3,000 subscribers! This is a great achievement and to celebrate, we've planted another 1,000 trees with
Eden Reforestation projects
, where we already plant trees every month for all our clients, as part of our commitment to being a regenerative business.
In digital news, the Metaverse is coming up everywhere at the moment, as a vision for the future of the internet. What does this mean for us as humans, for our relationship with nature, and for the sustainability of digital tech?
As always, my email is open to anyone who would like to chat on anything you read here, and especially on anything I might find interesting. I do reply personally to all emails (eventually!) so just go ahead and hit reply.
Until next time,
– Tom Greenwood
Top picks from the green web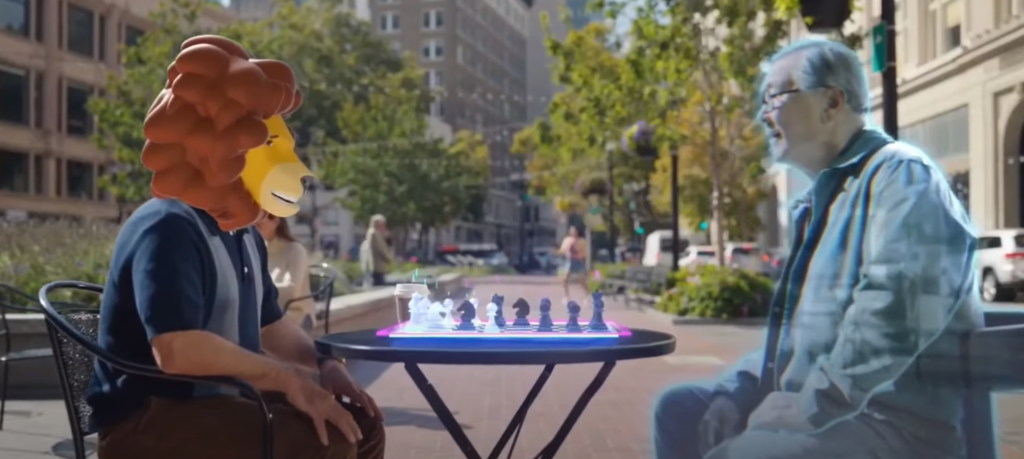 Is the metaverse vision of the future a sustainable option?
It was Facebook's rebranding as Meta that led me down the rabbit hole of exploring the Metaverse and what this might mean for the future of the internet. I wasn't very familiar with the term until I read this interview with Mark Zuckerberg on his reasons behind rebranding as a metaverse company. Apparently, the term comes from the 1992 sci-fi book Snow Crash.
The metaverse is a vision for the future of the internet being a maximalist, 3D world. This got me wondering, surely this will be a disaster for the environment – I mean, what will that do for data consumption!? However, Jennifer Sensiba, writing a 4 part series for CleanTechnica, takes a more optimistic view. She does takes a practical view of the challenges faced, but also considers ways in which this new technology could benefit the environment by eliminating the need to travel for work and pleasure, and allow tasks to be performed remotely.
I want her to be right, but I'm personally not convinced. So far, every evolution of digital technology has been largely additive in terms of its environmental impact, despite industry marketing claiming the opposite. Furthermore, at a time when we need to urgently rediscover our connection with nature, immersing ourselves in an artificial world seems like perhaps the most dangerous thing we could be doing.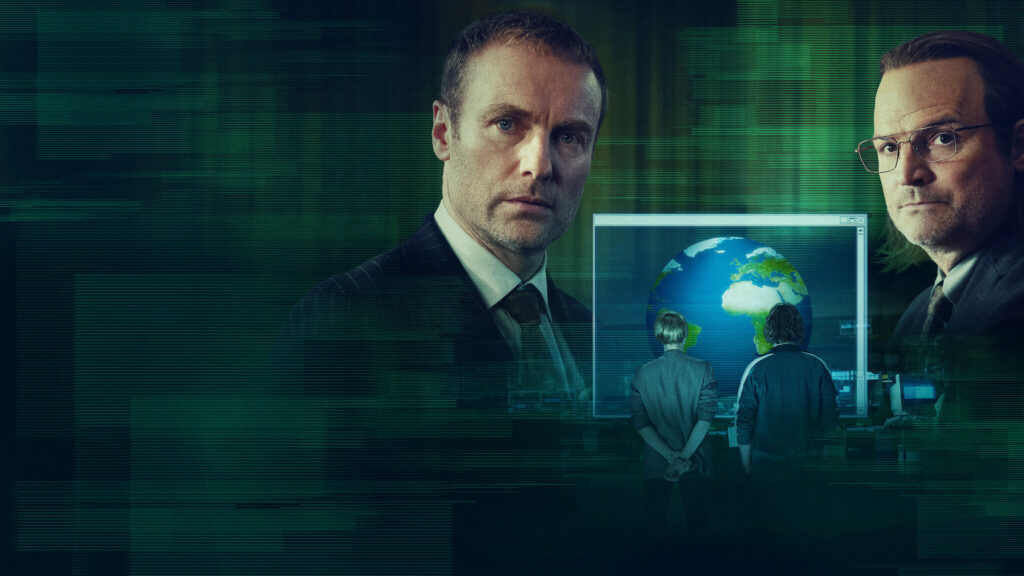 I wouldn't normally recommend streaming a Netflix series in this newsletter, but The Billion Dollar Code feels particular relevant.
It's the story of the German team who, inspired by the metaverse vision from the book Snow Crash, invented Terravision (aka Google Earth). This was in the 1990s at a time when the computer technology of the era made it 'impossible'. It's a fascinating look at how creative thinking in design and engineering can make software hugely more efficient, but also a story of how those gains in efficiency result in us using more computer power, not less.
But it is also the story of how Google (allegedly) stole the code and released it as Google Earth. The series challenges the legitimacy of Google's original motto of "don't be evil" and presents Google as having a strategy for systematically stealing intellectual property from smaller companies and using their power to make themselves impossible to hold accountable.
The show is good fun and fascinating, and is accompanied by The Making Of show, which shares the factual basis behind it including interviews with some of the real people involved.
Google release cloud computing carbon reporting tool
It seems we're mentioning Google in every issue of this newsletter recently! This new tool comes on the back of Google's recently released eco-friendly features that we shared in last month's issue. This new tool claims to accurately measure the carbon emissions that come from your Google cloud usage to help you monitor this over time, providing information that can help you to reduce your carbon footprint.
IT footprinting expert, Professor Rabih Bashroush, took to LinkedIn to share his critique of the tool, sharing his concern that the data is not robust enough, and that a large portion of the footprint of some services is outside the scope of the tool. Prof. Bashroush then later also shared his thoughts Microsoft's rival tool, the Cloud Emissions Impact dashboard, which he says that although better in its wider view of the full system, is less transparent about the methodology they use and requires a paid subscription.
I agree with Prof. Bashroush that there is still a long way to go, but I welcome these tools as small steps in the right direction for our industry.
BBC Digital Planet podcast - How green is our data?
This month, BBC Digital Planet podcast spoke to The Green Web Foundation's Chris Adams as part of their focus on green tech during COP26. They discuss how to make the internet more environmentally friendly. I was also interested to hear about how Sweden is using the waste heat from data centers to heat buildings in Stockholm, and about a US company using using the excess heat from data centers for agriculture.
I first heard of this approach of using waste heat from data centers for useful applications when I chatted to Blockheating CEO Jeroen Burks about how his company using data centers to heat greenhouses was born.
This feels like a very intelligent step forward for data center efficiency, moving away from simply reducing energy consumption to actually harnessing waste heat generated to reduce energy demand in other sectors.
"The Metaverse is the ideal playground in which the AI can let off steam. The more humans lose themselves in it, the more the AI will take control."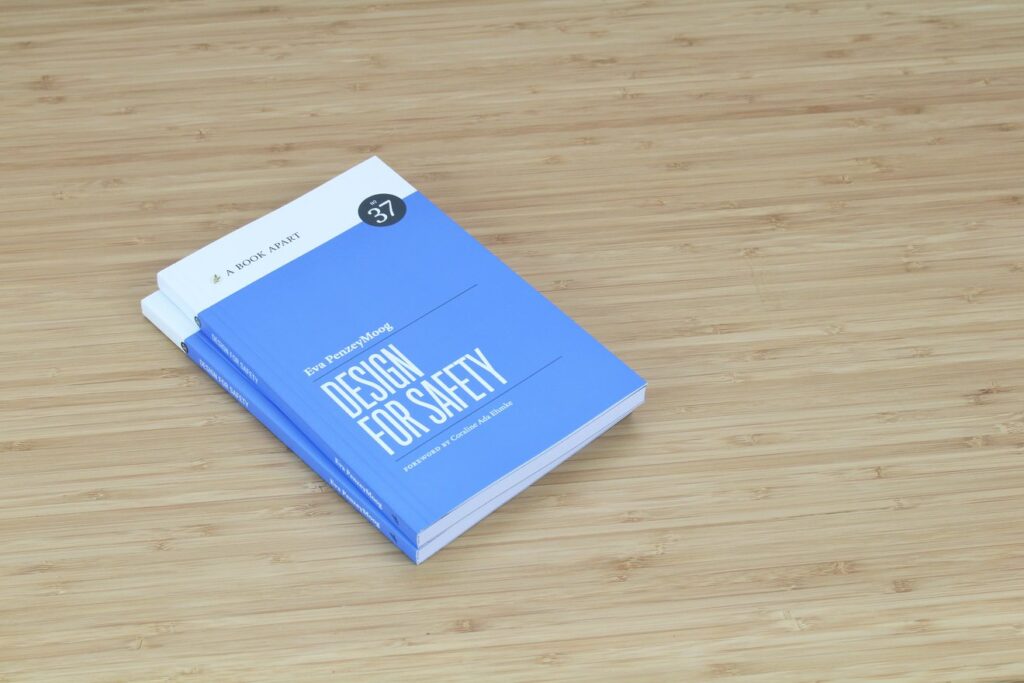 Design for Safety by Eva PenzeyMoog
This month we have a collaborative book review from two different perspectives.
I read Eva PenzeyMoog's book Design for Safety, and found it hugely eye opening. While I personally had some concerns around the privacy issues associated with many modern tech products, I had not realised how these products can be (and often are) abused in ways that threaten people's safety. It's made realise that I was blind to this issue and that safety, not just privacy, is an issue that all digital designers need to be aware of.
My colleague, Rachael, also read this book from the perspective of someone personally invested in the creation of safe online spaces for those affected by any form of abuse. Her thoughts are below.
—
I initially read this book, alongside Lundy Bancroft's 'Why Does He Do That,' and Jess Hill's 'See What You Made Me Do,' hoping to find ways to make the internet safer for victims, and survivors, of domestic abuse. Having spoken with one survivor who once returned home to find several of her personal emails printed out and stuck to the wall of the house her ex no longer lived in, I know first hand how terrified many are to share their stories, or even seek help online. While some online support services offer excellent security, accessing help online can literally be a life or death risk. This makes it of vital importance that those designing for any vulnerable audience read this book.
Eva's assertion that "If abuse is possible, it's only a matter of time before it happens. There is no might" may sound pessimistic, but it's this dose of realism that's needed from the outset when creating any new digital product, to ensure that the safety of vulnerable groups is prioritised and we create ethical products that ensure their protection.
Other news from the green web