Is digital sustainability becoming mainstream?
Alongside the launch of my book,
Sustainable Web Design
, there has been an explosion of activity around digital sustainability recently and it feels like there is too much to go in this month's issue. This is a positive sign that sustainability is becoming more mainstream in the digital sector. In fact, I will be facilitating a session with Gauthier Roussilhe at
MozFest
on 10th March called
Making Sustainability Mainstream
. It's free, and I hope some of you can join us!
We had an amazing response to last weeks request for book review suggestions, and several offers to write reviews so we have a good line up for the coming months, starting with a review from Csaba Varszegi.
We are also recruiting
to our team here at Wholegrain Digital, for a
Client Focused WordPress Developer
and an
Account Manager
, so check out those roles if you're interested.
OK, enough intro!
– Tom Greenwood
Top picks from the green web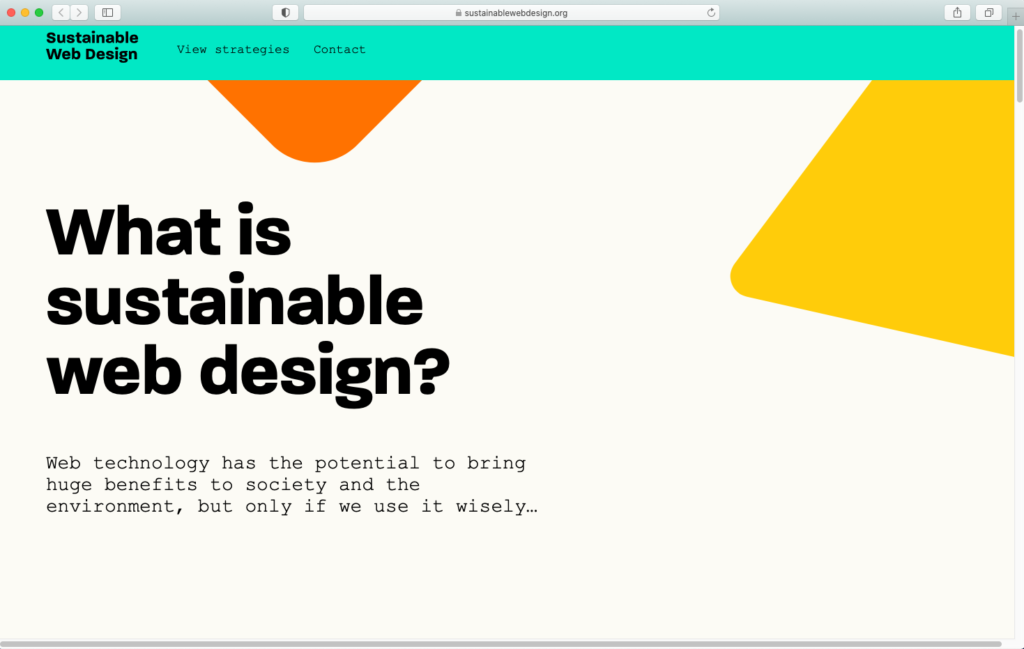 SustainableWebDesign.org is reinvented!
When we started on our journey to understand the sustainability impact of our digital work about five years ago, the topic of Sustainable Web Design was almost unheard-of, but one name came up again and again – Tim Frick and his Chicago web design agency (and fellow B Corp), Mightybytes.
Late last year, while helping me as I was working on my new book, Tim suggested that we collaborate to launch a new version of SustainableWebDesign.org, a website that Mightybytes created about six years ago to introduce the topic to a wider audience.
We're excited to announce that version 1 of the site is now live and you can read about our collaboration here. This is very much a living website and will evolve over time with community collaboration, so please do take a look at the resources available, and let us know what you think.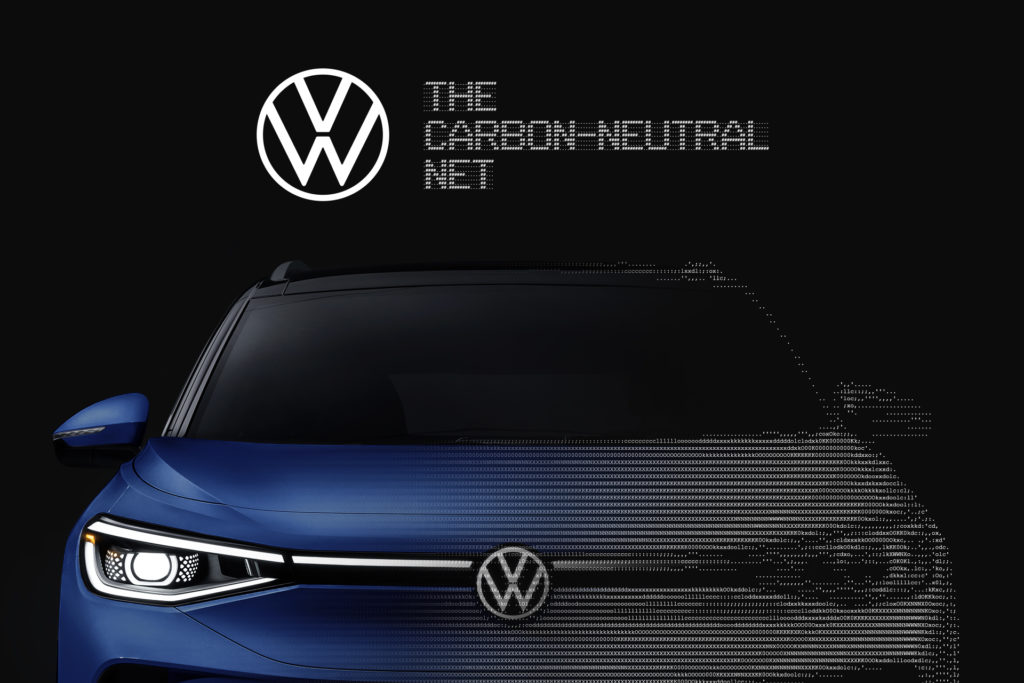 Volkswagen launch low carbon website for ID4
For the past few months, we've been collaborating with Canadian agency Type 1 and Volkswagen on a project called Carbon Neutral Net. Volkswagen has made a commitment to decarbonise every aspect of its business and when planning the launch of the ID4 electric car in Canada, their agency Type 1 asked if the ID4 website could embrace the company's mission and also be low carbon.
As some of you may remember, in the past I have stated that creating a secondary 'Lite' version of a website is not ideal. However, there are some exceptions where there can be real value in doing so and I believe this is one of them. I've written a post here with my thoughts on the relevance of separate low carbon websites.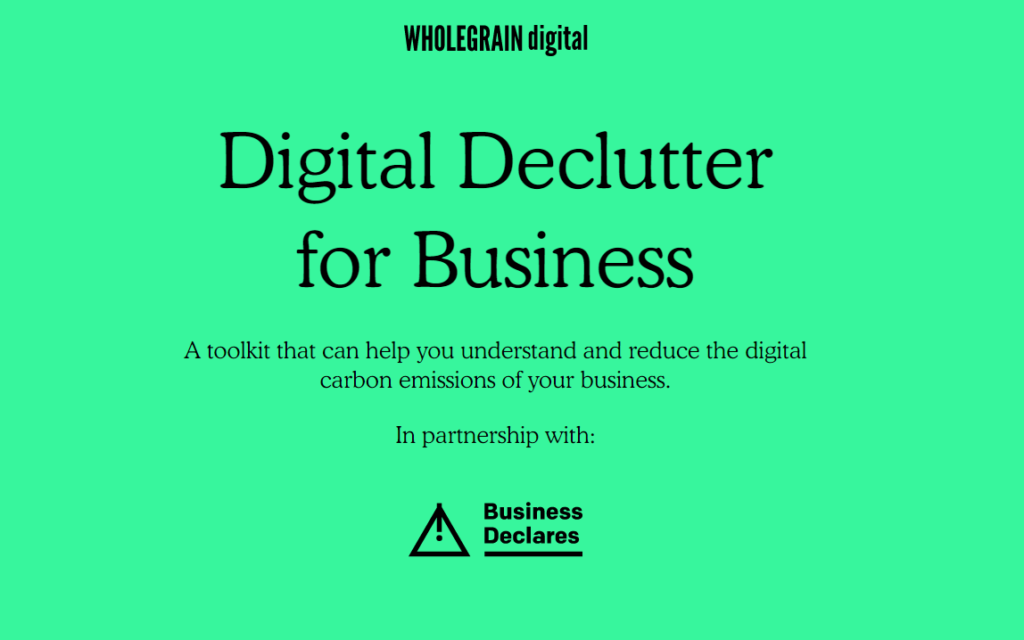 It's time to spring clean business' digital footprints
We signed up to Business Declares – a global network of businesses declaring a climate and ecological emergency – when this movement was first established in 2019. Since then, we have been working closely with the team to create a Digital Declutter Toolkit, to help introduce businesses to the topic of digital carbon footprints.
An initial version of the toolkit is now available. We've found it hard to provide concrete advice as to how to quantify various aspects of digital carbon footprints. This is a big hole in most carbon reports for businesses and we hope that with community collaboration, we can improve this toolkit and provide ever more practical guidance over time.
We invite you to explore the various digital elements of your business, from apps to video calls, and look at what actions you can take to reduce your impact.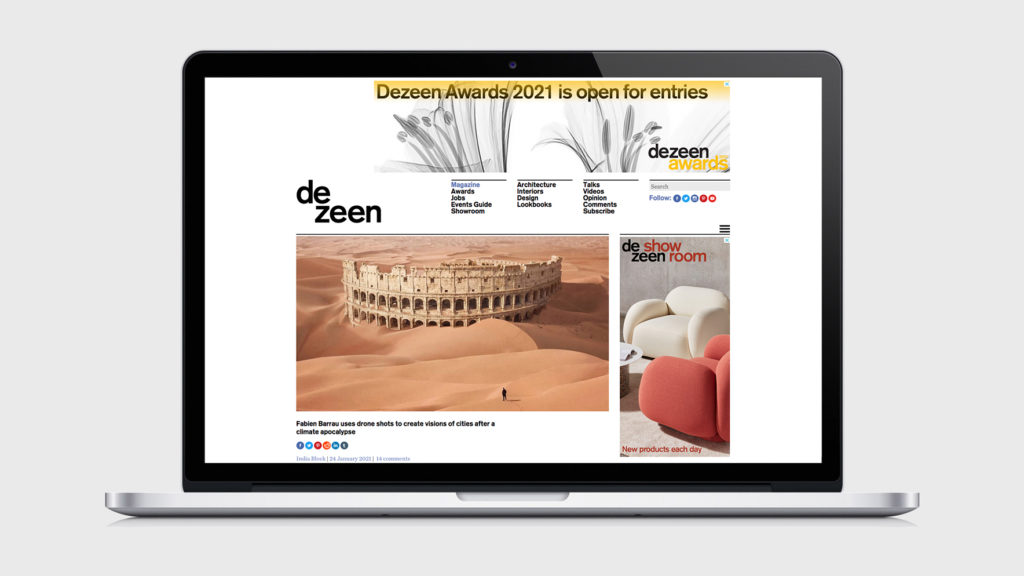 DeZeen is reducing it's digital carbon footprint
Dryden Williams recently did a review of the carbon footprint of DeZeen, "the world's most popular and influential architecture and design site" on the EcoPing website. It highlighted how DeZeen is a fantastic website for those interested in design and architecture, but as a result it has huge traffic volumes, which when combined with highly bloated pages results in a big environmental impact.
What is really exciting though is that DeZeen took it really positively and wrote an amazing article about what they had learned. It turns out that their developers had been urging them to work on web performance for a while in order to improve user experience, but it took the added environmental benefits to get them to make efficiency a priority.
"Ethics cannot be a side hustle"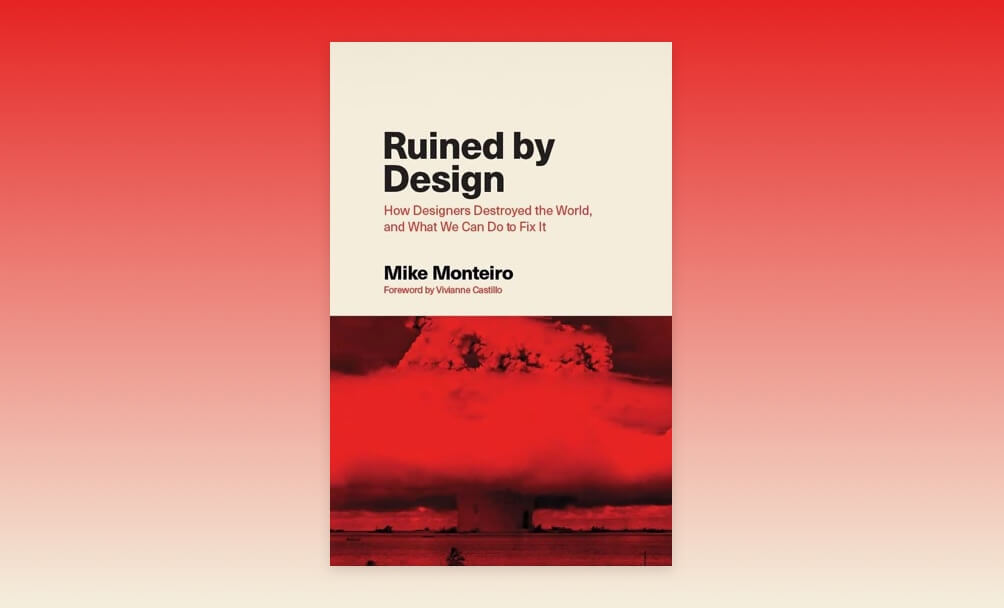 Ruined by Design, by Mike Monteiro
The book Ruined by Design by Mike Monteiro reminds us to be critical about the (online) world that we create. Mike explains in his provocative style how "the world is working exactly as we design it to work" and how we might have destroyed it. Heavy. Luckily, he provides us ways to fix it.
He shows us why we, designers, need to care about the people who are affected by our work. We can rightfully blame large companies, like Facebook, for their unethical practices, but since we design the world together, we can design it right by making ethical choices as an individual, as a community and as an organisation or company.
This angry book might make you swear, but it is a call to ethical and sustainable action. You might swear to be part of it.
– Csaba Varszegi, littlebigthings.be
Quick links from our team & friends