Introducing the new Web Sustainability guidelines!
Hello!
It's great to be back after a summer break from Curiously Green. I hope you all managed to take some time out over the break and recharge your vitamin D levels (unless you're in the southern hemisphere, in which case you have sun to come). I've also just given a talk about sustainable business at the APIdays conference in London where
Green IO podcast
host Gaël Duez led their first ever dedicated sustainability track. Happy days!
It's been a busy summer for digital sustainability advocates and this month, we're celebrating a big milestone – the publication of the W3C Web Sustainability Guidelines (WSG) 1.0. We're also sharing how we're 'upgreening' this newsletter, and we have a super special offer just for you, from my publisher, A Book Apart! We hope you enjoy this issue, and look forward to resuming our chats on all things digital sustainability. Just hit reply to start a conversation and myself or Marketa will get back to you as soon as we can.
– Tom Greenwood
Top picks from the green web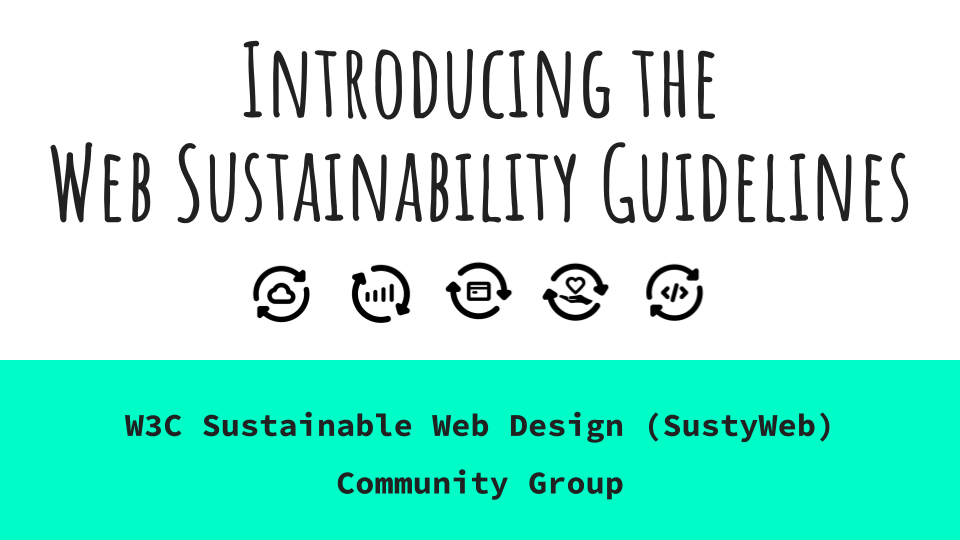 Introducing the new Web Sustainability guidelines!
I'm excited to share that the W3C Web Sustainability Guidelines (WSG) 1.0 have just been published as a first Draft Community Group Report. I'm grateful to the amazing cross-disciplinary team from across the globe who put in months of hard work to make this happen. It weighs in at a hefty 250 pages including include 93 guidelines with 232 success criteria, references, examples, and more.
This is a historic milestone for sustainability of the web, helping to establish it as an important pillar of how the web should be, alongside other important factors such as privacy, inclusivity and accessibility. Furthermore, it provides practical advice on a wide range of factors to help the people who create the web take action and make it more sustainable. This is just the beginning!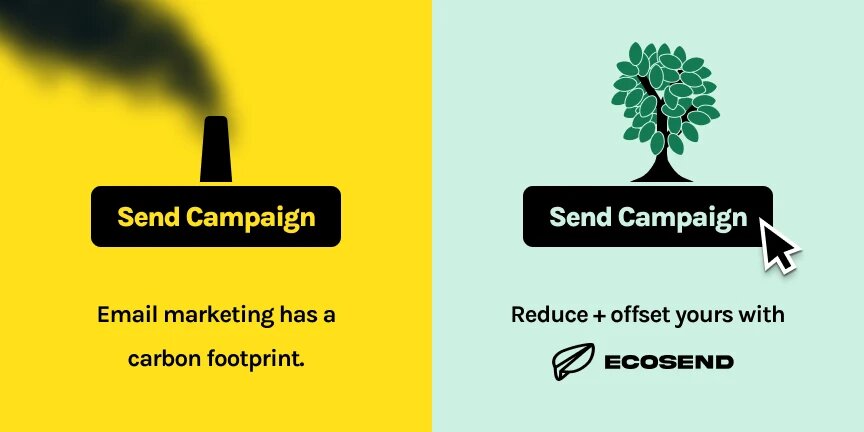 We launched Curiously Green in 2019, with the idea that we might attract a small audience interested in the idea of greening the web. Four years and 6,000+ subscribers later, we have been blown away by the response and support from this community of changemakers, passionate about working towards the creation of a more sustainable, more humane web.
To mark our fourth year, we're in the process of upgrading by refreshing the newsletter design. While we finalise this, we've moved from from MailChimp to green email marketing platform Ecosend  – making Curiously Green, greener!
Marketa and I also had great chat with James Gill from EcoSend on their podcast last month, so check it out – the series is a great lunchtime listen.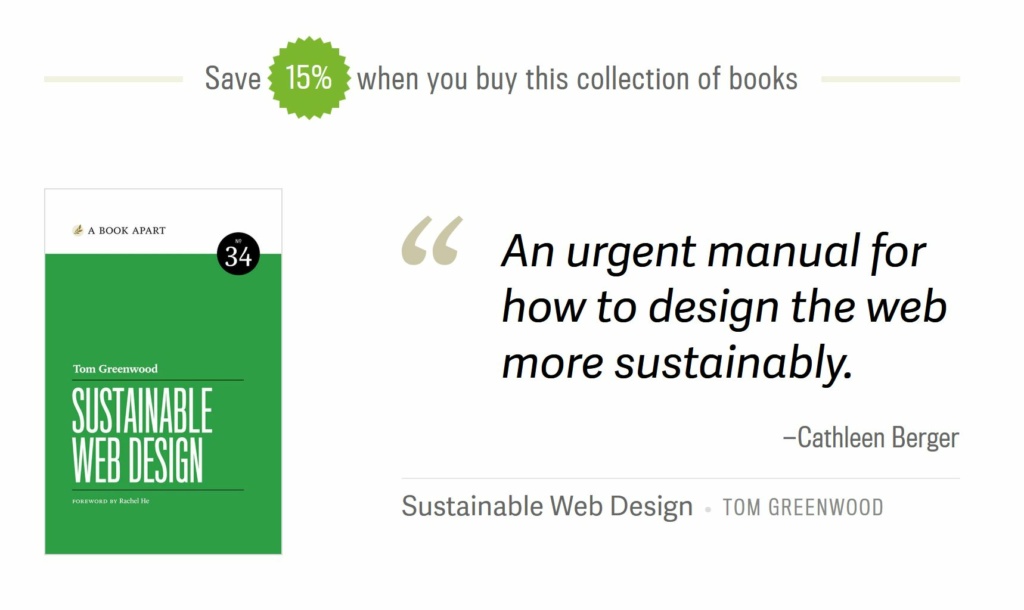 Grab your discounted Sustainable Web Design starter pack!
Coinciding with the launch of the W3C Web Sustainability Guidelines, my publisher, A Book Apart, has created a Sustainable Web Design Starter Pack and have generously offered a 10% additional discount for all Curiously Green readers on top of the 15% saving standard with the pack. Use the coupon code CURIOUS10 at the checkout.

The pack includes my book, Sustainable Web Design, Jeremy Wagner's Responsible Javascript, Jason Grigsby's Progressive Web Apps and Scott Jehl's Responsible Responsive Web Design.
I chose to publish my book with A Book Apart because of our aligned values. Their goal, like ours at Wholegrain Digital, is to help move the web forward in a direction that not only benefits society but also the planet, firmly believing in the power of information to inspire positive change and best practices within the industry. I highly recommend their whole catalogue for anyone seeking a diverse range of accessible and progressive reading on digital design. If interested in any of their books, they are also currently running a promotion to get a free paperback when you buy an ebook, using the code FREEBOOK. So now's the time to get reading!

"Right actions for the future are the best apologies for wrong ones in the past."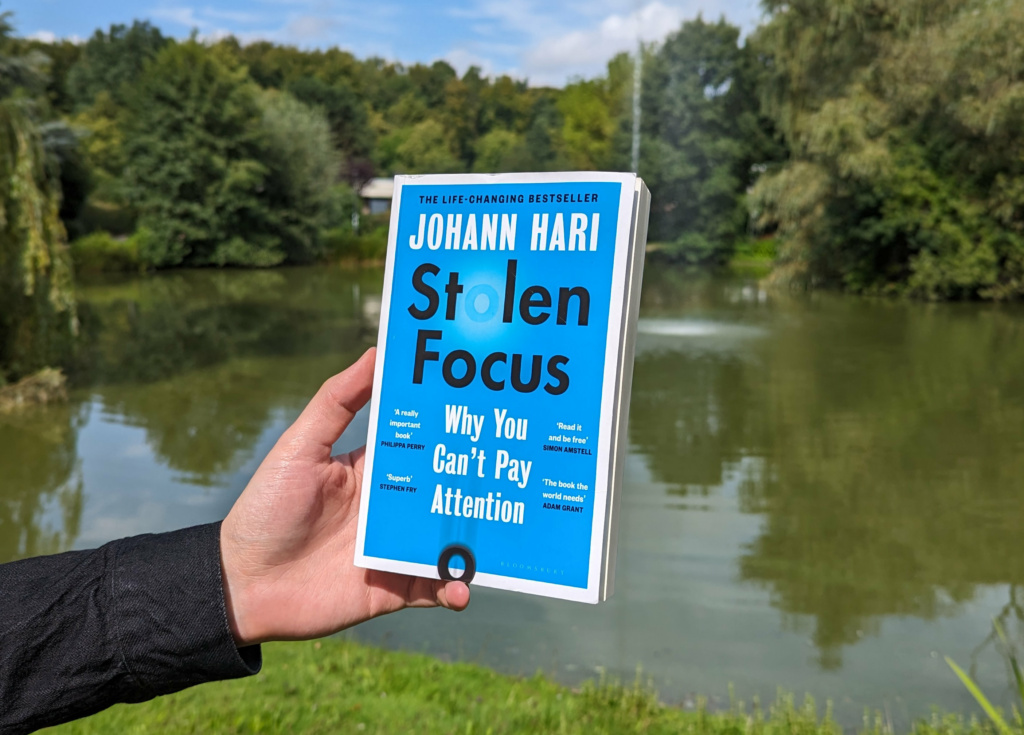 In an age where our attention is an increasingly scarce resource, Hari takes you on a journey in search of answers to questions we all ask ourselves: Why is it so hard to focus, and yet so easy to be distracted, in our digital world?
In his quest for answers, Hari travels the world interviewing experts in a variety of fields. He finds 12 causes for this attention crisis, many of which have to do with modern technology, such as smartphones and social media, but also other things such as physical or mental exhaustion. Hari's mission, as in his book on depression (Lost Connections), is to find the root cause(s) instead of easy scapegoats. In his view, attention problems are not just an individual problem, but a collective one, so collective solutions are needed.
This becomes very clear listening to Hari quoting former Google Product Manager Tristan Harris, who said "You can try having self-control, but there are thousand engineers on the other side of the screen working against you."
To guide you through, Hari shares his own individual solutions, as well as collective actions that could be the solution to these problems.
What I related to the most was how the book felt like you were accompanying Hari on his journey, slowly uncovering more and more of the causes, his opinions and conclusions. Everyday life is filled with distractions, less and less focus, stress and invasive technologies. And it is important to protect our attention because it is the light that allows us to see and understand the world.
Philipp Götza, Wingmen Online Marketing
The good, the bad, and the… Interesting?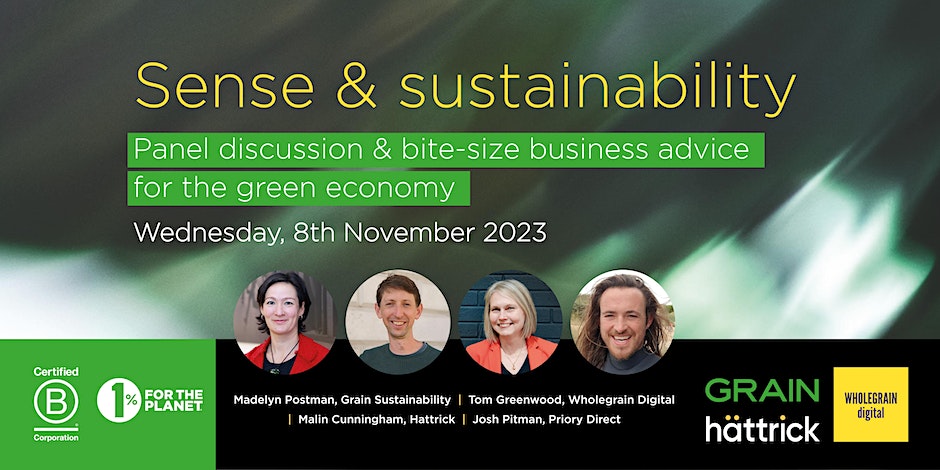 Committing to do better by people and the planet makes good business sense, but knowing where to start can be a minefield. To address this, we're pleased to be co-hosting this upcoming event alongside fellow B Corps Grain Sustainability, content marketing agency Hattrick and Priory Direct, the home of planet friendly packaging, next month.
Over the course of the evening, we'll help you to:
Find focus

with the right sustainability strategy. Unpick & understand the most useful frameworks and credible accreditations

for you

Sniff out 'sustaina-bull' claims

and avoid falling foul of greenwash. Learn about the latest marketing regulations and how to build credibility

Debunk digital myths

around a 'no-carbon' cloud and virtual world. Get the lowdown on how to drive real change through technology.
With an introduction from Josh Pitman of Priory Direct, our trio of experts will provide important insights and tangible take-aways in their area of specialism.  
This will be followed by a panel discussion and Q&A. 
📅 Date : Wednesday, 8th November 2023
🕝Time : doors 5:30pm, event 6-7:30pm, then networking to 8:30pm
🗺️Location : The Exchange at Somerset House, Strand, London WC2R 1LA
This event is FREE, so be sure to book your tickets early!
Other news from the green web
Join the Wholegrain Digital team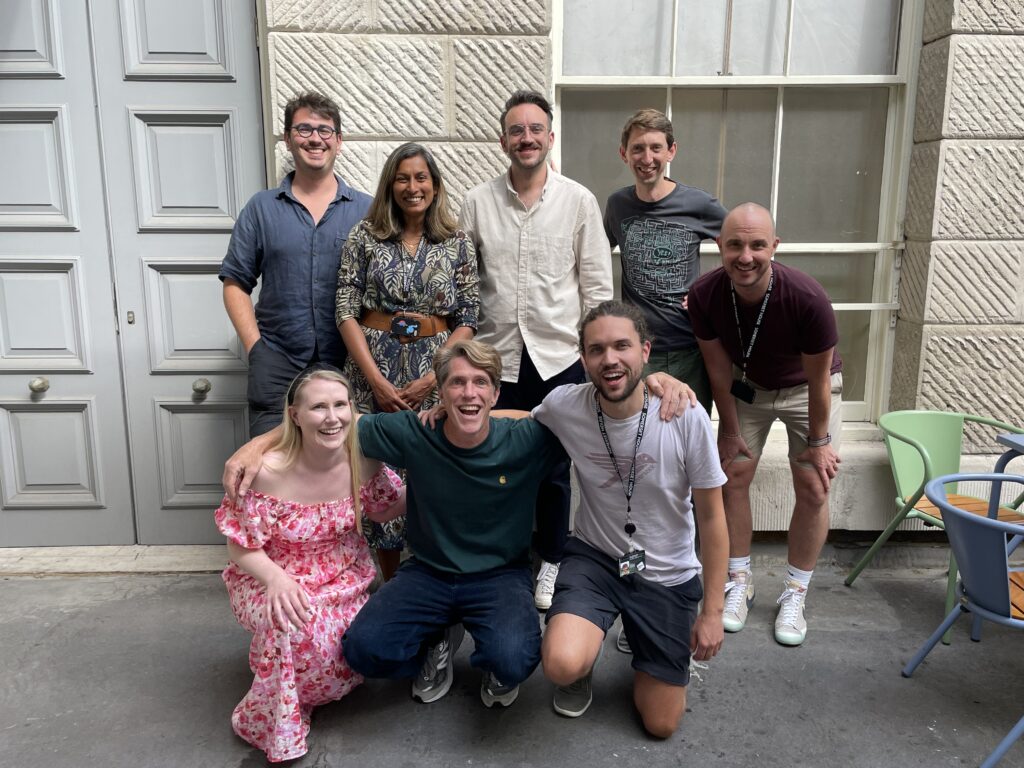 Help us shape a greener, more humane web
We're always looking for talented individuals, equally passionate about shaping a more sustainable future, to join our friendly team.
We offer genuine flexibility and a transparent, collaborative culture and, as part of our team, you would be part of a diverse and inclusive award-winning B Corp creating real change in the world.
If you're interested in joining us, we're currently looking for a Creative Lead to lead our passionate team of creatives. Head over to our website to learn more about this role and apply!
Even if you don't fit the roles advertised at any time, you're always welcome to get in touch with the team by replying to this newsletter to learn more about us and explore options in a casual conversation.
Curiously Green is curated and written by Tom Greenwood, Marketa Benisek and Rachael B.