Elon Musk (sort of) comments on digital sustainability
Hello!

Elon Musk is known for making comments that raise eyebrows, but some of his recent comments caught my attention because they relate directly to digital sustainability. This month I'll share my thoughts on Musk's comments, as well as reflecting on whether Design Thinking is still fit for purpose. Marketa will also explore the complexity of Scope 3 emissions in digital, following news that most UK companies are woefully unprepared for the January 2024 deadline.

Here in the UK, the schools are now out for the summer holidays and many of our team members are taking a well earned break. Curiously Green will also be taking its annual summer holiday, with no issue for the month of August. We'll be back in September though, just ahead of the newsletter's fourth birthday!

Until September,

– Tom Greenwood
Top picks from the green web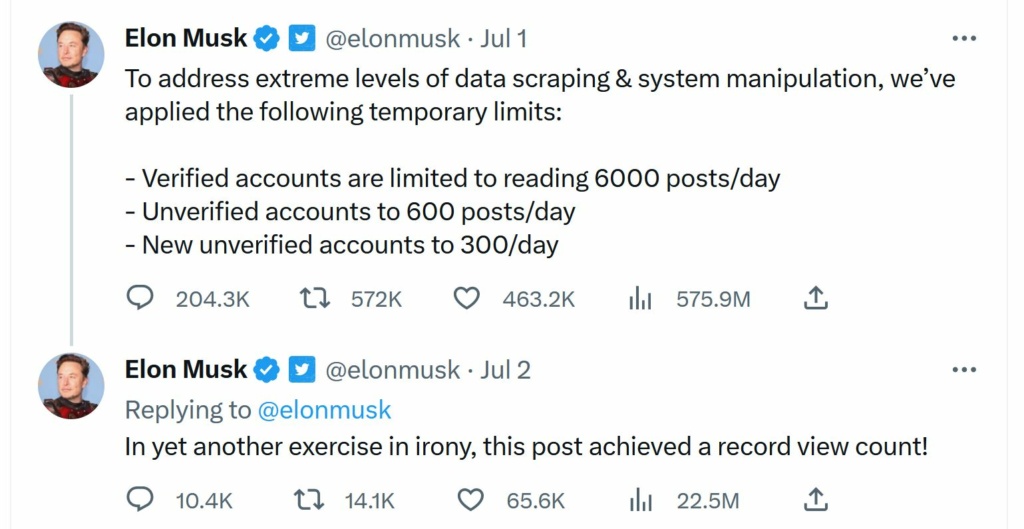 Elon Musk's insights on digital sustainability
In this (rather painful) interview with BBC's US tech editor James Clayton, Musk talked about how Twitter closed one of it's three data centers. While that might immediately just sound like a cost cutting exercise, it turns out that efficient software engineering is what made it possible. He stated that they did a lot of work on code optimsation, saying "in some cases we improved the core algorithm by 80% so the actual CPU usage is dramatically less".

More recently, Twitter imposed a temporary view limit. While this enraged some people and triggered fears of a less open web, Elon explained that "Almost every company doing AI, from startups to some of the biggest corporations on Earth, was scraping vast amounts of data. It is rather galling to have to bring large numbers of servers online on an emergency basis just to facilitate some AI startup's outrageous valuation". It highlights an interesting quirk of the internet in that we are able to consume other peoples computational power and energy and have them pay for it. It's something we need to be mindful of.
In response to this, a Twitter user by the name of Elon Musk (Parody) then joked that "The reason I set a "View Limit" is because we are all Twitter addicts and need to go outside. I'm doing a good deed for the world here". Whether intentional or not, this temporary view limit may actually benefit both the environment and mental health. Maybe it's actually not such a bad idea!
Speaking of AI, Musk has also made an interesting comment about energy efficiency in relation to Tesla's self driving AI, saying that "Tesla is shifting emphasis to diffusion for compute efficiency, but will probably drop even that. No company is anywhere close to Tesla in useful AI compute per Watt." I found it interesting (and encouraging) to see the head of a tech giant refer to "compute per Watt" as a key metric of success. It's clear from this comment and earlier announcements about their Dojo super computer that energy efficiency is something that Tesla are actively trying to optimise in their development of real world AI.
Whatever your thoughts on Elon Musk (and I'm aware he's a divisive figure), I find it encouraging to see open public statements about how digital technology can and should be engineered to be more energy efficient. I think such comments raise awareness, helping to make digital sustainability a part of the culture for the wider industry.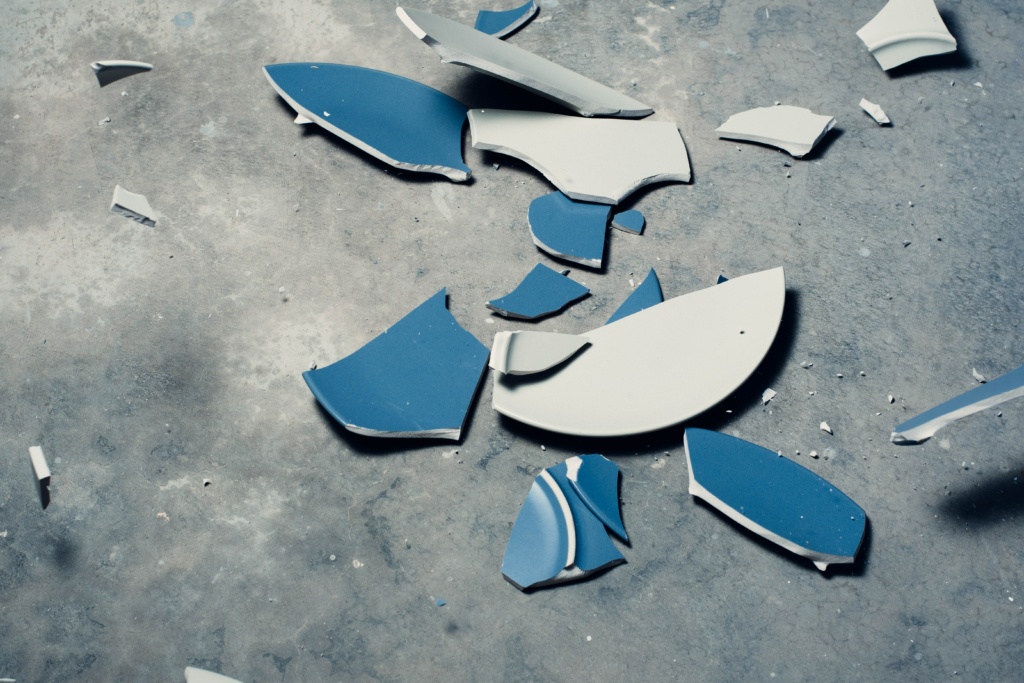 Design thinking was supposed to fix the world. Where did it go wrong?
This article in MIT Technology Review was featured in the Life Centered Design newsletter and it caught my eye. It tells the story of how IDEO, and other prominent design consultancies, popularised the concept of Design Thinking as the way to solve almost any problem, simply by following the process step by step. It's an appealing concept that is loved by many, but this article questions whether Design Thinking is as good as it sounds. Does it consistently deliver long lasting benefits for stakeholders or is it just a fun, exciting process that's easy to sell?
One of the key criticisms raised is that Design Thinking is often delivered by consultancies who run the process but who don't have the responsibility to implement the solutions proposed and monitor their outcomes long term. This can lead to teams of consultants floating from one organisation to the next coming up with short term ideas that sound great but might not be fit for purpose. Furthermore, its suggested that the Design Thinking was developed to serve the needs of Silicon Valley and large corporations, rather than to serve the needs of society. As such, the process does little to ensure that the needs of stakeholders are truly understood and put at the heart of any solutions. In this context, former IDEO designer George Aye described it as "profit-centered design".
In a world facing significant social and environmental challenges, it's important that we all stop and reflect on our own methodologies and ensure that they are capable of delivering real progress.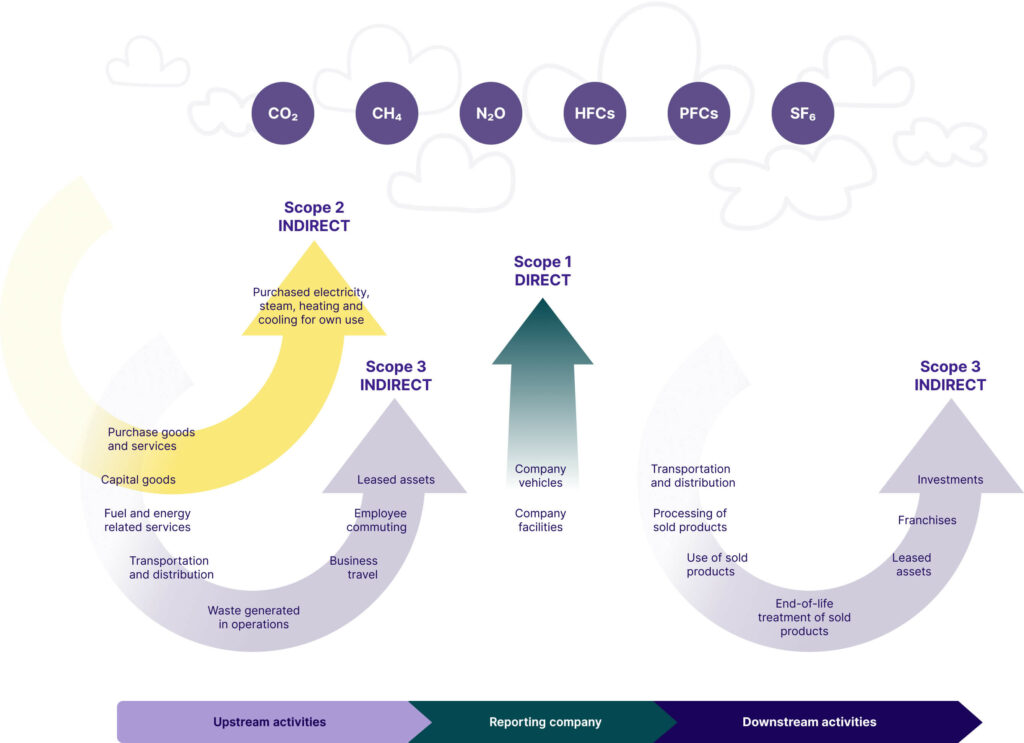 Exploring the complexity of Scope 3 emissions and the responsibility of digital sector
Recently, an article shared on the ClimateAction.Tech (CAT) Slack community by Chris Adams from the Green Web Foundation shed light on an important aspect of emissions reporting and its potential implications for UK firms. The article highlighted that British companies are not adequately prepared for the European Union's Scope 3 emissions reporting mandate.
The new regulations may result in charges of up to £40 per tonne of misreported CO2 emissions, posing financial and reputational risks for these companies. This discussion brings to the forefront the intriguing question of Scope 3 emissions, particularly within the digital sector, where the delineation of responsibility becomes blurry.
In her latest contribution to our blog, our Digital Sustainability Lead, Marketa, takes a deep dive into what exactly Scope 3 emissions cover and explores the grey areas, touching on the elusive 'scope 4' emissions, and the question of who exactly is responsible for what.
"What I'm trying to do is to maximise the probability of the future being better"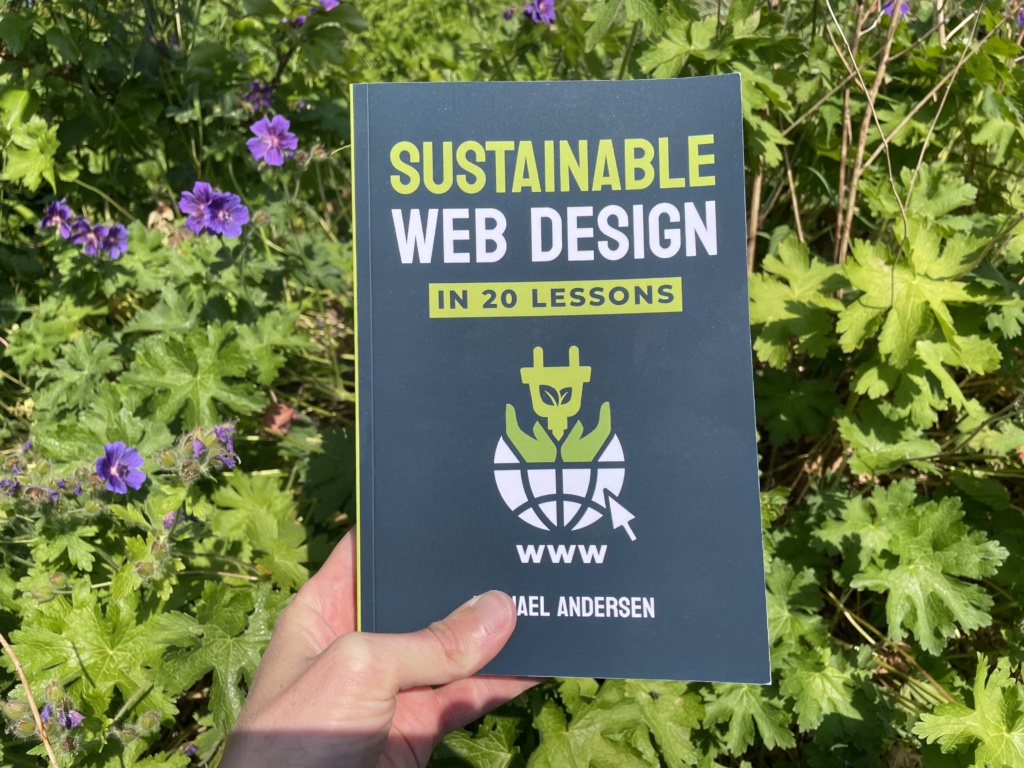 Sustainable Web Design in 20 Lessons by Michael Andersen
Michael Andersen is the creator is the online resource and organisation Sustainable WWW, raising awareness and teaching how to create a more sustainable web. As part of this mission, he has recently published this book on the same topic, sharing the lessons that he has learned in recent years. As the title suggests, it's full of practical tips on how to take action in your web design projects to reduce their environmental impact.
Drawing inspiration from a range of sources, the 20 lessons covered include minimalist design, page weight budgeting, HTML, CSS and JS optimisation, as well as lessons on green API's, email newsletters, accessibility and much more.
Anderson's '20 lessons' format offers an easy to follow, practical application of the research and best practices on sustainable web design. If you're after an in-depth 'how to' guide, then this format may be just what you're looking for.
Other news from the green web
Join the Wholegrain Digital team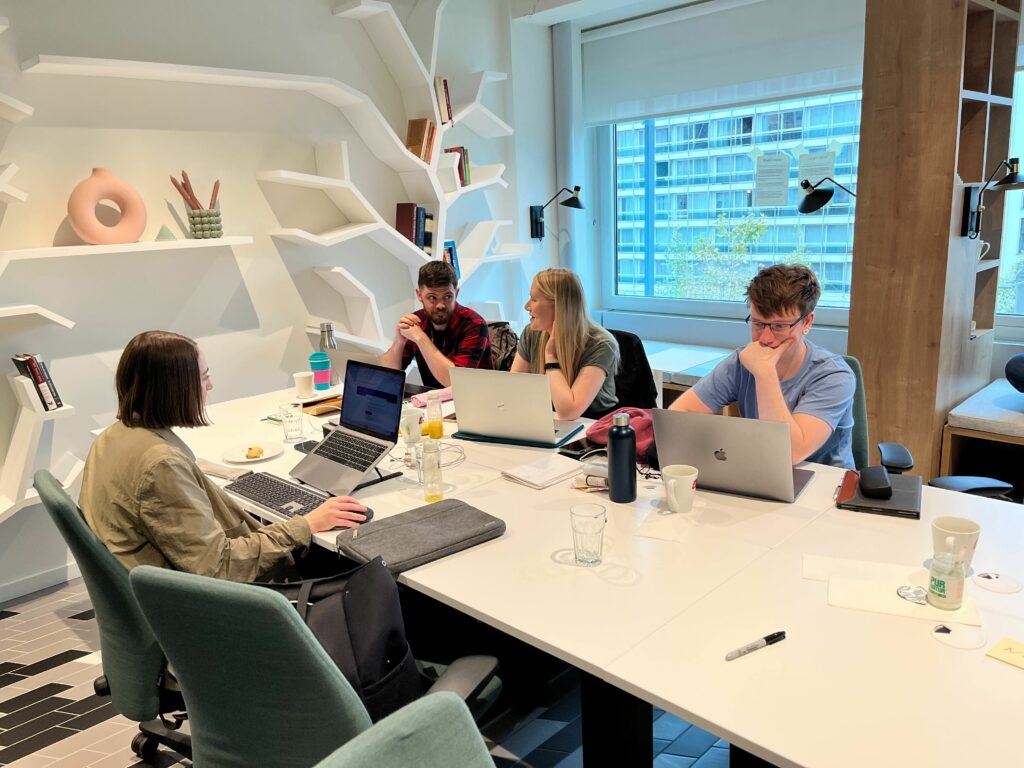 Would you like to be part of our lovely team?
We're always looking for talented, warm-hearted humans to join us in our mission to prove that sustainable business is not only possible, but essential for a sustainable future.
We offer genuine flexibility and a transparent, collaborative culture and, as part of our team, you would be part of a diverse and inclusive award-winning B Corp creating real change in the world.
If you're interested in joining us, we're always looking for WordPress Developers and Project Managers. Head over to our website to learn more about these roles and apply!
Even if you don't fit the roles advertised, you're always welcome to get in touch with the team by replying to this newsletter to learn more about us and explore options in a casual conversation.
Curiously Green is curated and written by Tom Greenwood, Marketa Benisek and Rachael B.