Three years of being Curiously Green!
Hello! I'm Marketa, Wholegrain's new Digital Sustainability Lead, and this month's guest editor of Curiously Green.
I'm thrilled to edit this particular issue of Curiously Green for two reasons:
This month marks 3 years of Curiously Green (hooray!)

It has also been exactly 3 years since I met Vineeta and Tom for the very first time. This has not only fundamentally shaped my career path but also changed my perception of what a *truly* sustainable business looks like.
This summer has been rather busy for me. Before I had my daughter (who turned one in June), I decided to use all that 'free time' I'd have on maternity leave (I now know better!) to pursue a master's degree in sustainable development. That was a much greater challenge than I anticipated but I did it! And last month I submitted my dissertation, on the rather unusual topic of whether we could (or should?) use humour in climate change communication, which is inherently linked to any communication about sustainability. Spoiler: It turns out we can. But not everyone should. You can read more about it here.
I am now entering a new chapter in my life, doing something I'm passionate about, with people I admire. Whether you've been receiving these newsletters from the start or are new to this space, I'm excited that you're on this journey with us, to make the internet better for people and planet.
If you'd like to chat about digital sustainability, Tom and I would love to hear from you. Just hit reply and we'll get back to you as soon as we can.
– Marketa Benisek
Top picks from the green web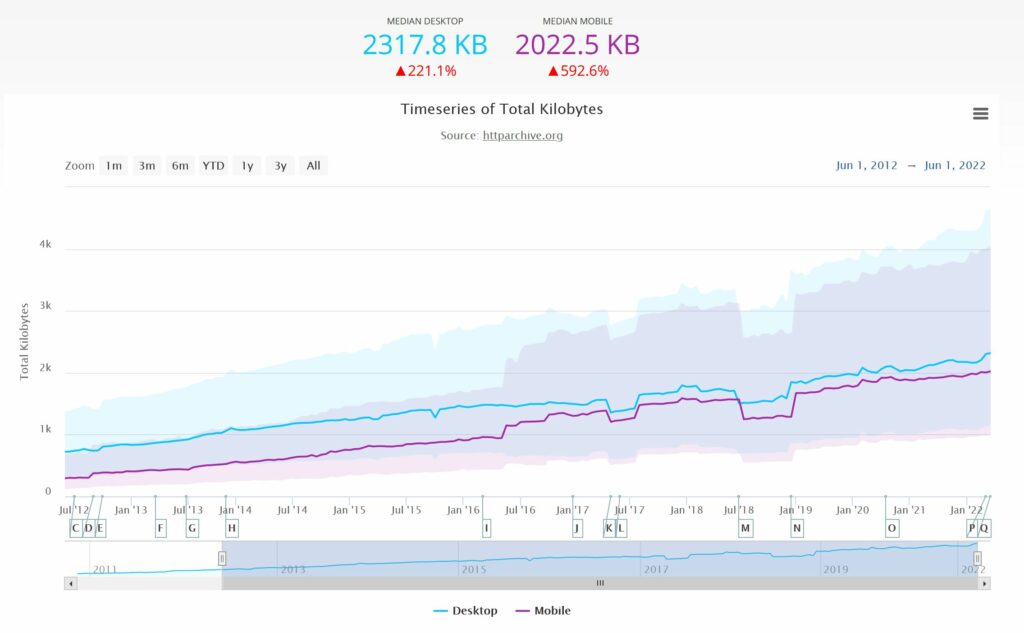 The Jevons Paradox of digital sustainability
In his Oxymoron newsletter this summer, Tom wrote about the Jevons paradox, perhaps the most widely known pitfall in environmental economics that is, however, paramount if we are to solve the climate crisis. He went on to explore how this applies specifically to sustainable web design.
Web developers, web designers and software engineers are in a unique position to either continue creating unnecessarily large digital products despite the continuously increasing hardware efficiency, or they can challenge themselves and explore whether there is a more efficient (therefore, sustainable) way to design and code their products. Digital professionals literally have the power to use their creativity and brilliance to prevent the Jevons paradox and avoid the rebound effect, rather than causing it. This is one of the reasons why I'm so passionate about digital sustainability because I know it really can make a difference.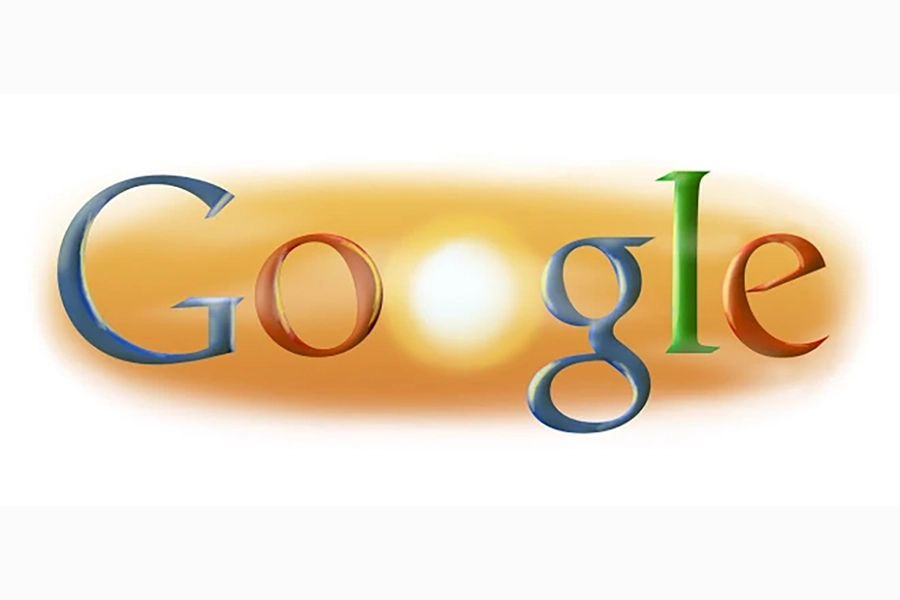 Extreme summer heatwave causes Google cloud data center failure
In the very first issue of Curiously Green, we shared an article, Will climate change kill the internet? Just three years later, during this summer's record-breaking 40C heatwave, the cooling system of Google's data center in London failed for the first time. As this LinkedIn post rightly points out, our digital systems are not built for the increasingly unstable climate. Moreover, the hotter it gets, the more cooling they will require and therefore, more energy will be consumed.
This is a vicious cycle that needs to be changed dramatically in order to protect our digital infrastructures. One way to do this is to eliminate storage of non-essential files. So, if you are in a position to remove some old files from the cloud, this may seem like a small action for you personally, but it can make a big difference on a larger scale. Because every byte matters.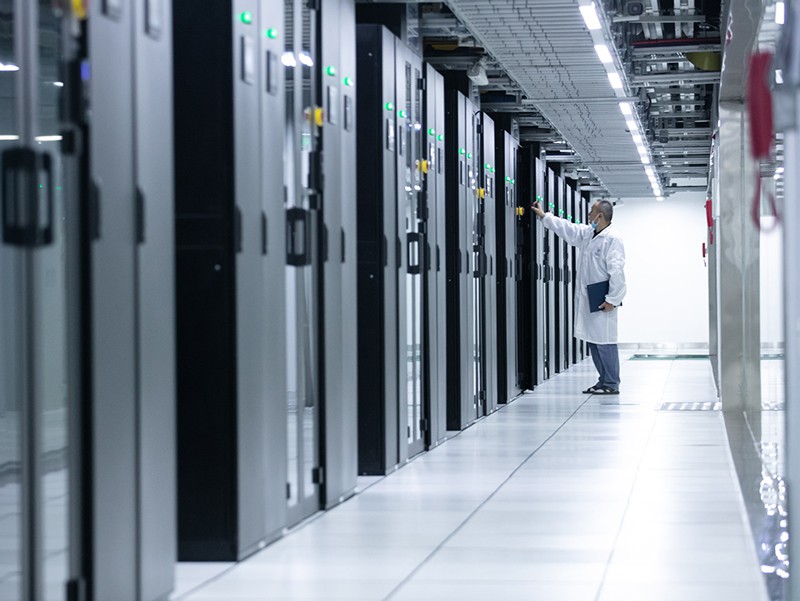 How can we shrink AI's digital footprint? Location, location, location
A new study by Dodge et al. (2022) found that the carbon footprint of data centers can vary widely depending on their location. Since so many technological improvements rely on artificial intelligence and machine learning, this is an important finding.
If researchers take note, and choose the data centers with the lowest impact, as well as considering the time of day that they carry out their training – as training at night, for example, uses renewable energy – this could help to drastically lower the carbon footprint of their projects. 
BIMA calls for green tax breaks
BIMA (British Interactive Digital Association) Sustainability Council wrote an open letter to the newly appointed Business Secretary, Jacob Rees-Mogg, requesting green tax breaks to mobilise the collective power of the UK workforce, such as tax incentives for net-zero pension providers and subscribers, and subsidised advice for green investments that allow employees to use their money in ways that are not harmful to the environment.
Making the ethical choice the practical one is more likely to accelerate collective action in the right direction to tackle the climate crisis. If you agree and would like to support this initiative, do go ahead and sign the open letter.
Are renewable energy credits a viable solution?
Big Clean Switch, a fellow B Corp, are working on a new project that would allow tech companies to purchase renewable energy certificates to cover the energy use of customers using their software at home and work. The idea is that the customers might not have a renewable energy tariff, so the software provider can buy the certificates to cover the use of all their customers.
This sounds like a clever idea, but I wonder if such certificates could make end-users feel like they are "off the hook" and prevent them from seeking to change to a more sustainable provider. On the one hand, I believe that we need to switch to renewable energy collectively, including businesses and end-users. On the other, this may cover those who genuinely care less (if at all) about their impact. I'd be curious to know what you think. Do hit reply to share your thoughts and continue this conversation!
"Every joke is a tiny revolution."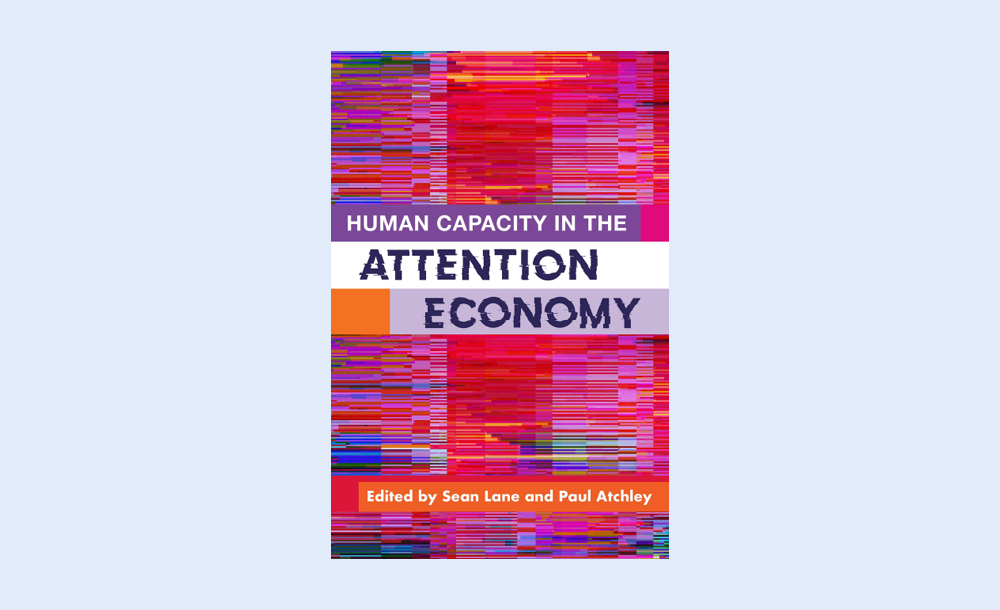 Human Capacity in the Attention Economy, edited by Sean Lane and Paul Atchley
Before the start of the digital revolution in the 1980s, information was much less accessible – and, therefore, more valuable – than it is today. Easy access to overwhelming amounts of information and the increasingly fragmented consumption of media have left people with virtually limitless options when deciding what is worth paying attention to. As a result, previously passive audiences have morphed into users who are able to select and share their media choices, which has led to an intense competition for attention in the so-called attention economy. 
This book offers a view of the impact of changes brought about by the information economy and the internet age on our cognitive systems that – unlike the technology – haven't changed for millennia. Our time and attention have become the functional currency of how we live our lives. 
The first two parts of the book explore how technology influences our behaviour, emotions, cognition and performance. In the third, and for me the most impactful, part of the book, the authors explore what happens to us when attention is replenished using one powerful tool – nature. Perhaps unsurprisingly, "tuning in, turning off, and getting outside" replenishes our scattered thoughts, improves our mental health and supports our overall wellbeing, making it a powerful antidote to information overload.
Other news from the green web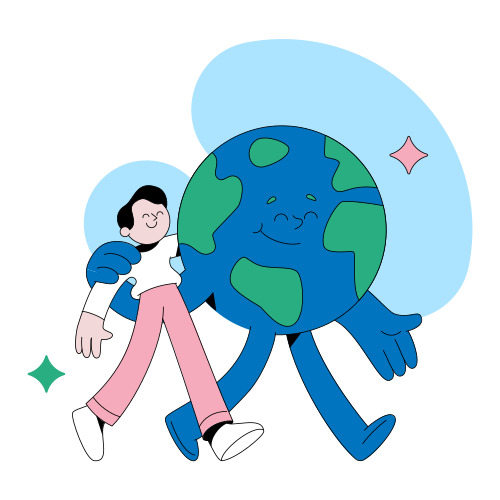 Digital sustainability as a catalyst for positive impact
We'll be in Belgium next month, co-hosting this inspirational afternoon workshop on  the power of digital communication to effect change.
Date: Friday 14th October
Time: 13.00 – 18.00 (CEST)
Location: Leuven
The event is free so if you're in Antwerp on the day, do sign up to reserve your seat, so you can join us!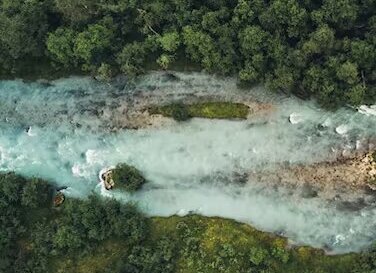 Join SDIA (Sustainable Digital Infrastructure Association) for their free interactive evening event in London, to learn about their new website emissions measurement tool and how you can reduce your impact.
Date: Wednesday 28th September
Time: 18.00 – 21.00 (BST)
Location: London SE1
The event is free but spaces are limited to 50 people, so make sure you register to claim yours!
Be a part of Wholegrain Digital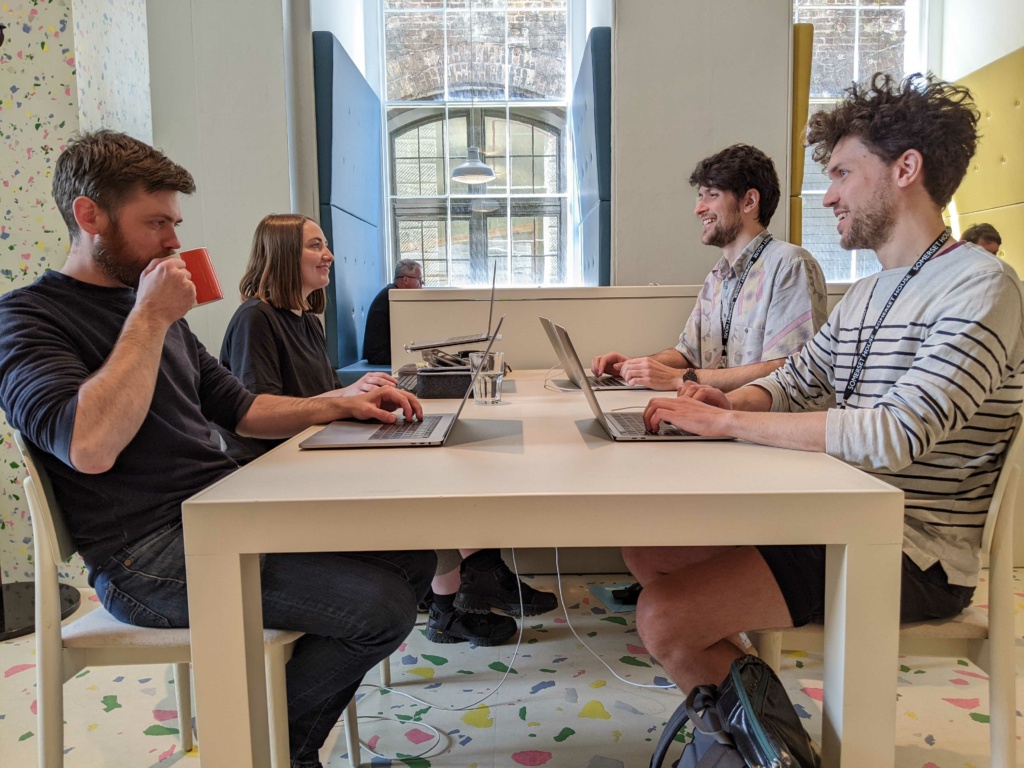 Join our wholesome and inclusive team
We're always looking for talented, warm-hearted humans to help us create a better web for a better world.
As part of our team, you would be part of a diverse and inclusive award-winning B Corp, creating real change in the world.
We offer genuine flexibility, semi-remote or remote working, coaching to support your personal growth and a transparent, collaborative culture.
Check out our careers page or simply get in touch with me by replying to this newsletter to learn more about us and explore options in a casual conversation.
This issue of Curiously Green was curated and written by Marketa Benisek, Tom Greenwood and Rachael B.