What digital footprint will you leave behind?
Hello!
I have just returned from a lovely restorative break to celebrate my wife Vineeta's birthday. We spent a few days totally immersed in nature, renting an 'offline cabin' in the English countryside. It was great to be away from screens and notifications for a few days, tuning in to ourselves and to nature. Surprisingly, I found that one of the most enjoyable things was being away from clocks and not knowing what time it is.
This month has been another busy one for Wholegrain and we've welcomed two new people to our team. I'm excited to have Josh Smith join us as a designer and Marketa Benisek join in a new role as Digital Sustainability Lead. Marketa has been a long-term supporter of our work and this landmark role marks the growth of our work in the digital sustainability arena. More to come later in the year!
Also this month, as we consider options for personal digital legacies in today's featured article, we have
looked at our social media footprint
and, while we love to connect with you on all the channels, we have decided to stop using our Facebook page. You can still catch us on Instagram, Twitter and LinkedIn… for now. We will let you know if that changes!
Of course, there is always good old fashioned email! If you'd like to chat to me directly, the best way to catch me is to reply to this newsletter.
Otherwise, til next month,
– Tom Greenwood
Top picks from the green web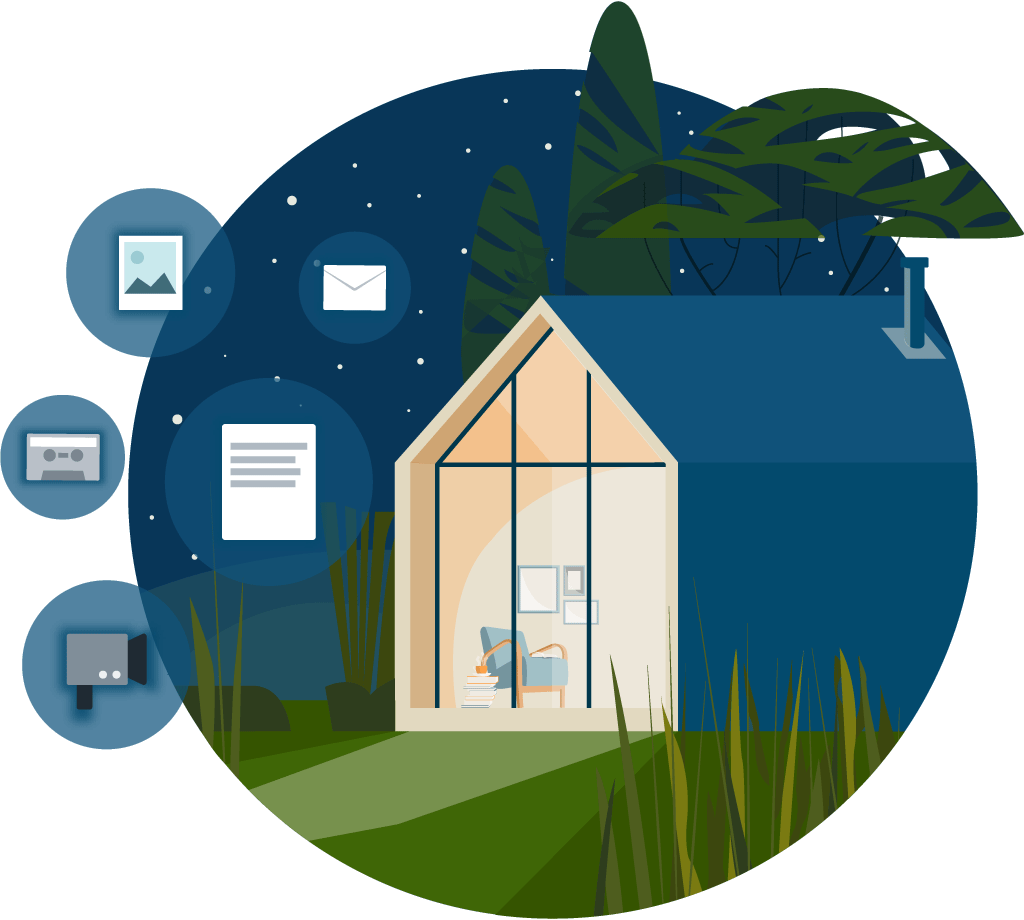 Last month, the team here at Wholegrain launched a brand new website for Emortal, a service that helps people protect, preserve and pass on their digital legacy.
The concept is a challenge to services like Instagram that share everything with everyone and storage services like Google Photos or iCloud that automatically back up thousands of images and videos regardless of whether they hold real value to us. Emortal is designed to encourage careful curation of a smaller number of precious memories, to be shared with your family and friends for generations to come, instead of sharing everything with everyone.
Also working in this field is Pietro Jarre, founder of Sloweb – an Italian non-profit promoting responsible use of digital. He has also created products including Ememory and Elegacy that help declutter our digital lives, while protecting the things that really matter to us.
It's great to see software solutions embracing digital minimalism as a core design principle and it will be interesting to see whether they can play a role in helping shift our culture away from ever increasing digital consumption.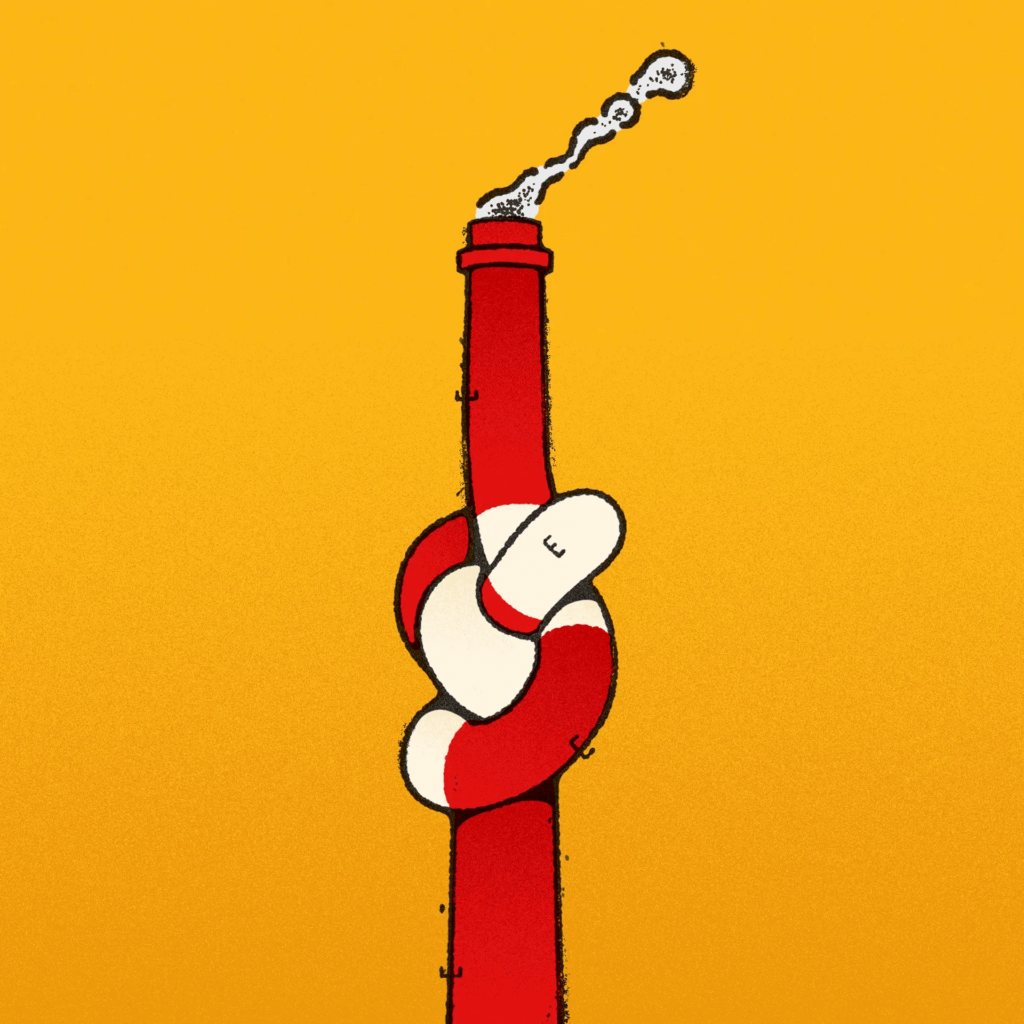 Big tech's sustainability efforts hit by big banks' commitment to fossil fuel clients
The New Yorker asks 'Could Google's carbon emissions have doubled overnight?' – following a recent report that the banks that big tech companies use could account for more emissions than those their sustainability teams have been working so hard to reduce.
Apple, Google, Microsoft – all working towards net-zero targets – are all affected by the fact that their banks still invest in the fossil-fuel industry. This is a problem that affects all businesses aiming to be climate positive, with many banks refusing to change. We addressed this at Wholegrain by putting in the research to ensure we found the most ethical banking solution available.
But it's not easy. As suggested in this article, Big Tech could make a difference by coming together to put pressure on the banks, but will they?

We must align digital transformation with our sustainable development goals
A LinkedIn post might seem like a strange feature for this newsletter, but I had to share this quote from Inger Andersen, Executive Director of the UN Environment Programme, following the recent Coalition for Digital Environmental Sustainability (CODES) event.
"Our task is clear: We need to systemically align the digital transformation with our sustainable development agenda. First, to ensure that the digital infrastructure itself is inherently sustainable, inclusive and equitable. And second, to join our forces and direct the digital innovation powers to accelerate the implementation of our urgent sustainability goals."
Inger really hits the nail on the head, talking about how environmental challenges and digital challenges are the two biggest issues of our time and need to be thought about and solved together. I couldn't agree more.
"Your mistakes could change the world"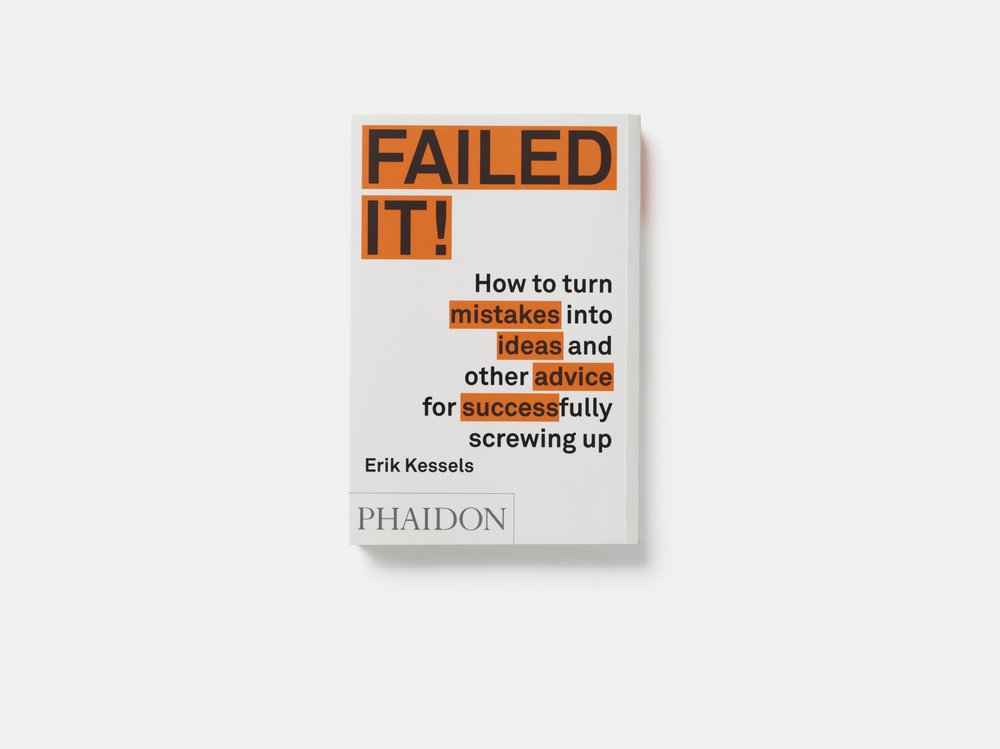 Failed It! How to turn mistakes into ideas and other advice for successfully screwing up by Erik Kessels
Think of those stories throughout history that tell of life-changing innovation coming about by accident. We love those stories, right? Post-it notes, Velcro, Penicillin and the Pacemaker – to name just a few. What often leads to these amazing moments is being in the right place at the right time, keen observation, and a little experimentation.
How on earth do we spot these happy accidents, or even consciously make the mistakes that could lead to them? I love the way this book encourages us to sharpen our gaze and to be on the lookout for those odd moments, or inspiring connections, that pass most people by.
A common myth in the creative industry is that an artist is somebody who can draw without making a single mistake. But the truth is that mistakes create new and exciting things, and isn't this the very definition of creativity? Better to take risks and fail, than to never even begin.
Failed It! is full of inspiring quotes and images that document mistakes in all their glory. Billboard errors, strange juxtapositions, unexpected shadows and the unintended use of common everyday objects. The images arguably have an impact because they're so unexpected and fresh, and many of them will make you laugh.
This is a wonderful little book… 'Little' being the operative word. Measuring just 12 by 18cm, the book is nicely presented and humorously embodies the message it promotes – with the cover being back-to-front, and a page inside left untrimmed. Failed It! is an ode to the power of embracing imperfection.
– Dom McLoughlin, Digital Designer at Wholegrain Digital
Other news from the green web
Be a part of Wholegrain Digital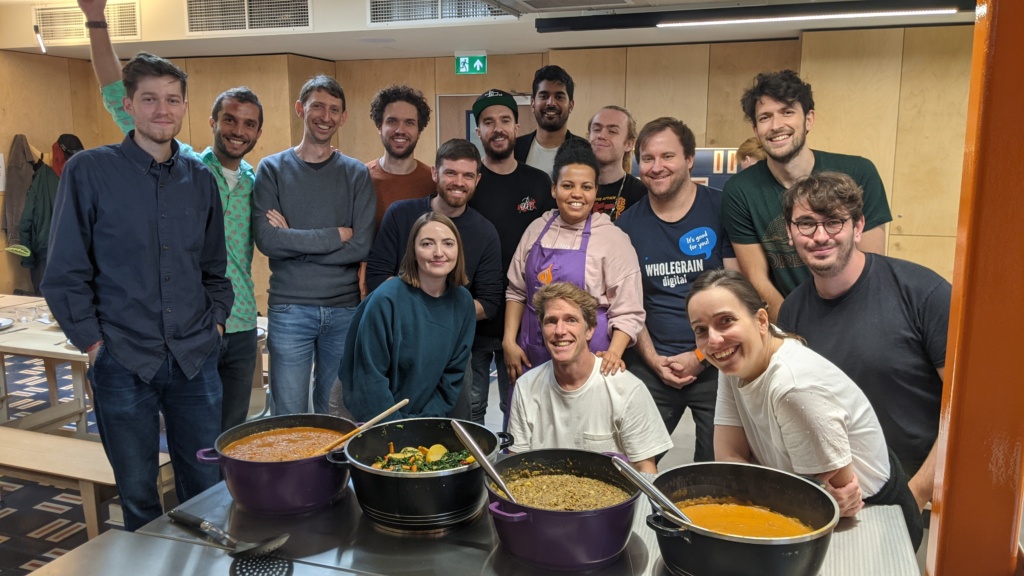 Join our wholesome and inclusive team
We're looking for talented, warm-hearted humans to help us create a better web for a better world.
As part of our team, you would be part of a diverse and inclusive award-winning B Corp, creating real change in the world.
We offer genuine flexibility, semi-remote or remote working, coaching to support your personal growth and a transparent, collaborative culture.
Check out our careers page or simply get in touch with me by replying to this newsletter to learn more about us and explore options in a casual conversation.
Curiously Green is curated and written by Tom Greenwood and Rachael B.