Corporate greenwashing and repairable laptops
This month there was a lot that got me thinking! Russell Brand's critique of big tech's sustainability commitment claims made for interesting viewing, and I agree with Timi Wahalahti's view that the WordPress community could do more (and be more transparent about) what we're doing towards tackling climate change. In more positive news, I'm excited to see the arrival of repairable laptops, which, as more options become available, could make a real dent in our e-waste problem. Read on to learn more!
As always, I love to hear from you so just hit reply to this email to get a conversation started. I do reply to all emails personally and love chatting with you on all things sustainability.
Take care and enjoy your summer!
– Tom Greenwood
Top picks from the green web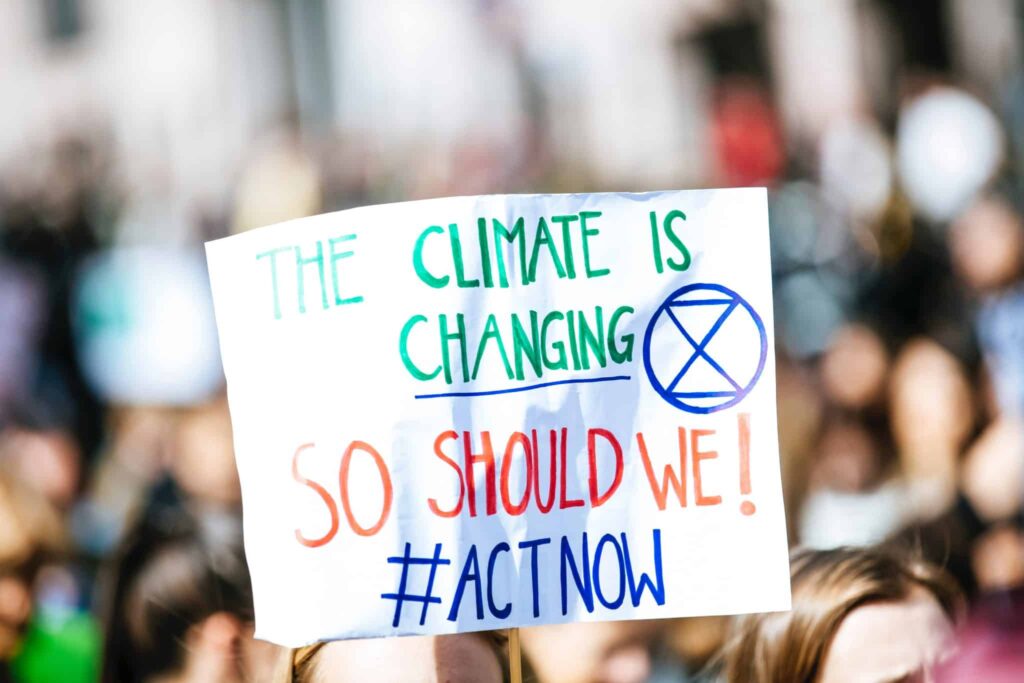 Climate action in the community - what can WordPress do better?
Timi Wahalahti, developer and WordPress enthusiast, approaches an uncomfortable subject for many in the WordPress community – we don't talk about climate change enough. I mean, we are a WordPress agency, and we do – but unfortunately we are still in the minority within the community. In his piece, Timi acknowledges that the WordPress community tends to avoid politically divisive subjects, but points out that climate change is not a political issue, it's a people issue, and one for which we are all responsible.
After calling out the community and making some suggestions, some community members responded to Timi's post with examples of where significant efforts have been made, which is great. While no doubt incomplete, it is a rather short list of actions from one of the world's largest open source communities. Timi is right – we need to do more!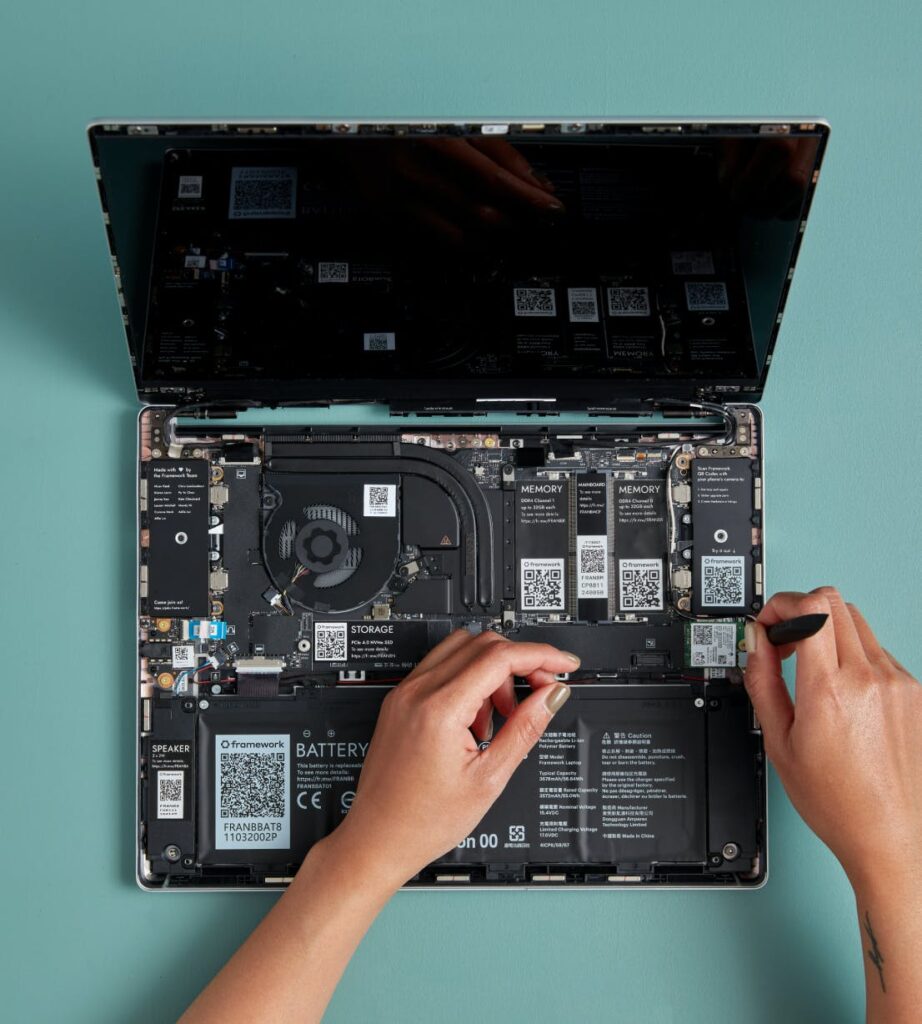 A framework for the future - repairable laptops now available!
We've raised the issue of e-waste many times before in this newsletter, with laptops and mobile devices being the biggest culprits, needing to be replaced more often that we'd like. As I've said before, I try not to change my laptop too often but most have a life of only a few years. I am excited to finally see a company really addressing this.
Framework was set up by people who want to address the e-waste issue, by creating laptops that can be be upgraded, customised, and repaired and don't lose anything in aesthetics. They also have a 'D.I.Y' version if you'd prefer to build your own.
Framework is the only company I'm aware of doing this at the moment, but I really hope to see others follow suit in due course, until all devices are designed with a more circular economy in mind. They're launching first in the US and I hope they arrive in the UK before this laptop dies!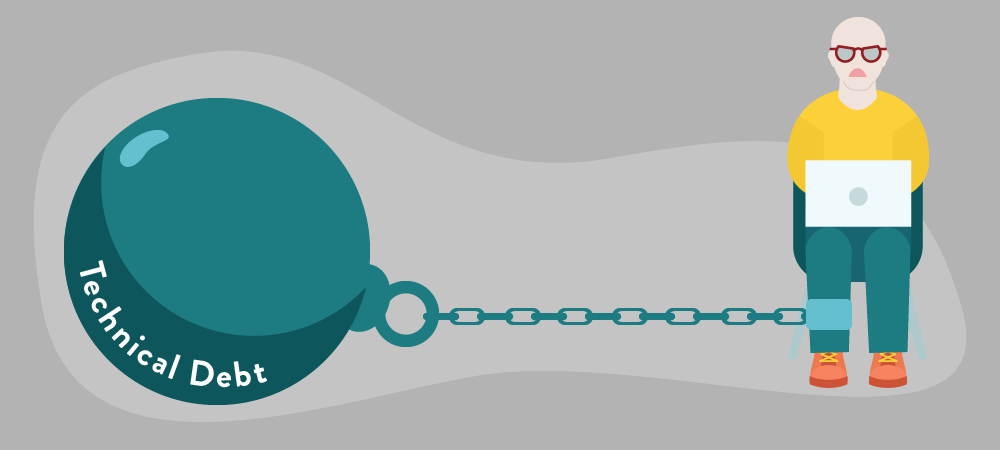 Are big tech sustainability announcements genuine, or just corporate greenwashing?
As businesses around the world are becoming more and more aware of the environmental impact of their work, big tech has made lots of public announcements about their commitment to more sustainable practices. We've shared some of these promises in this newsletter, and are optimistic about the future. However, without regular accountability (such as is offered by  B Corp certification, for example), how can we be sure that these promises are not just words – telling the public what we want to hear, and only doing the minimum towards these ambitious goals?
In this video from Earth Day, Russell Brand looks at corporate 'greenwashing', questioning the veracity of claims made by large tech companies, and asking whether the focus on broad claims are actually covering up less desirable practices. I'm aware that Russell Brand is a somewhat polarising character and some of you might cringe at this inclusion in the newsletter, but it's an interesting (and somewhat amusing) perspective. I'd love to you what you think!
Shopper's heaven is hell for the planet
Fifty miles north of London, John Clare country has now become part of the largest concentration of logistics and distribution operations in Europe. This area is known as the 'Golden Triangle' of logistics – home to twice as much warehouse space as Greater London, Wales, and Scotland combined. If you buy something online in the UK, it almost certainly passes through there.
We all know (I hope!) that online shopping has a physical environmental footprint but the extent of that footprint is mostly hidden, unless you live near one of these enormous distribution parks. To give an idea of the size of the impact, every £1 billion spent online demands 1.3 million square feet of further warehousing. If we continue to shop online at the current rates, the environmental cost will be astronomical.
I am increasingly of the view that far from "dematerialising" our economy, digital tech has become one of the biggest accelerants of consumption.
The answer, as it's always been, is to consume less, buy local and mindfully, but society doesn't make this easy, and lockdown hasn't helped.
"To do nothing is to hold yourself still so that you can perceive what is actually there."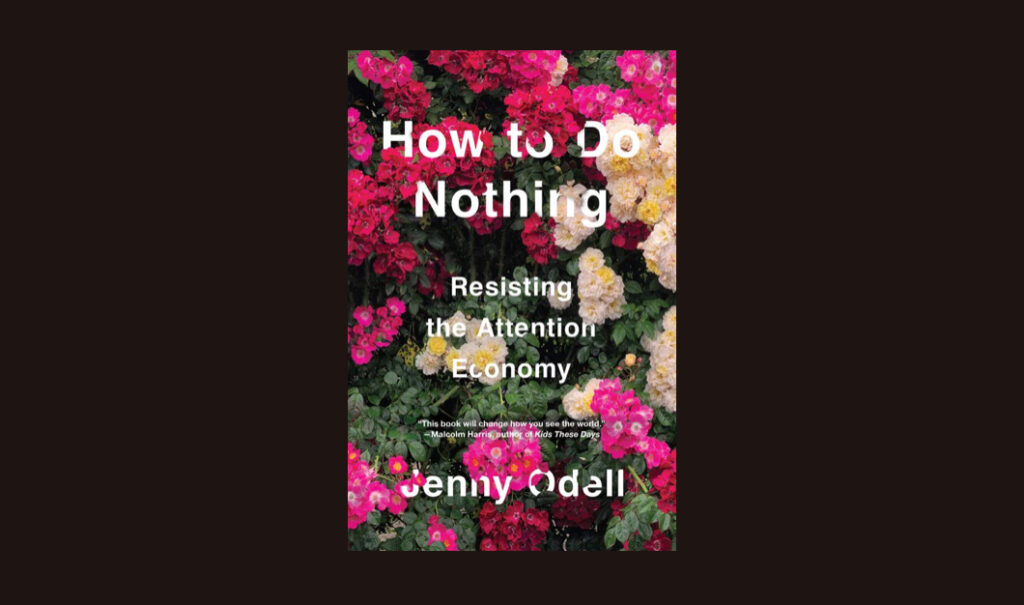 How to Do Nothing by Jenny Odell
Resisting the Attention Economy
Do not read this book once. Read it twice. 
Whether you are a designer or a developer, this is a book that needs re-reading to ensure you give it your full attention. In her book, Jenny Odell delves deep into the design and shaping of our culture, and asks us to stop and consider the environment when designing the future.
How to Do Nothing addresses in great detail the question of  what exactly 'Attention' is, and why it is so important to hold on to. Attention consists not only of time, but space as well.
You need to stop, in order to really get the point.
When I read this book for the first time, I was impatient. I was eager to learn what Jenny had to say. I thought "this book will tell me how to resist the attention economy, and right away". Of course I has totally missed the point. However, Jenny Odell did not. This book had already changed me in such a subtle way so that when reading it for the second time, its hidden treasures were apparent right away. All the layers were now available to me, ready to be harvested.
I highly recommend reading this book (twice)
– Kurt Duyck, Curiously Green subscriber