A greener digital economy
Can you believe this is issue 12? The first year of Curiously Green has flown by, and I must say a huge thanks to you all for your support and encouragement.
It has been great to connect with more and more of you, who are equally passionate about tech and sustainability, sharing knowledge and experiences.
I'd love to hear even more (I never get tired of it!) so if you have any articles to share, ideas you'd like to explore or opinions you'd like to discuss, then please do hit reply to this email or reach out on social media
@eatwholegrain
– Tom Greenwood
Top picks from the green web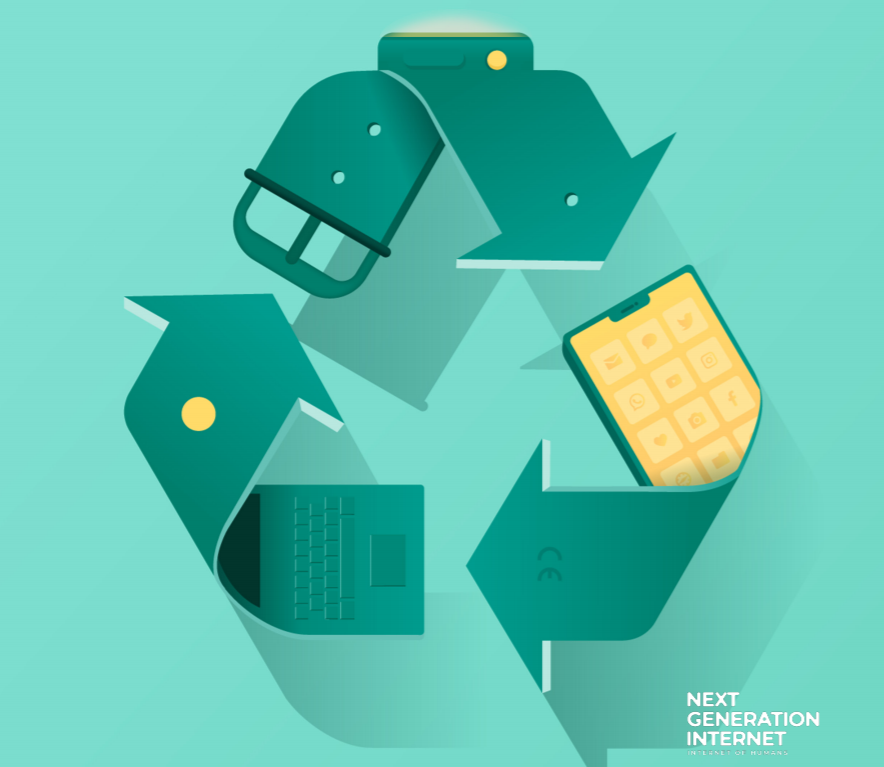 Internet of Waste: The case for a green digital economy
I read with interest a report from the European Commission's flagship Next Generation Internet (NGI) initiative, on how Europe's environmental plans could be instrumental in cleaning up the internet.
This report focuses on how Europe can take a leading role in addressing the challenge of creating a post COVID-19 socio-economic policy that is both more digitally connected, and greener. Marrying these two seemingly opposing outcomes will be a challenge, but it is one that must be addressed.
This report provides a comprehensive study of the sustainability challenges and proposes some ways these can best be addressed, calling on European policymakers to set the global standard across four pillars – integrating digital sustainability into policy, improving low carbon design of software and hardware, informing consumers and creating incentives for change.
I hope that this report helps inform a green digital economy not just in Europe, but around the world.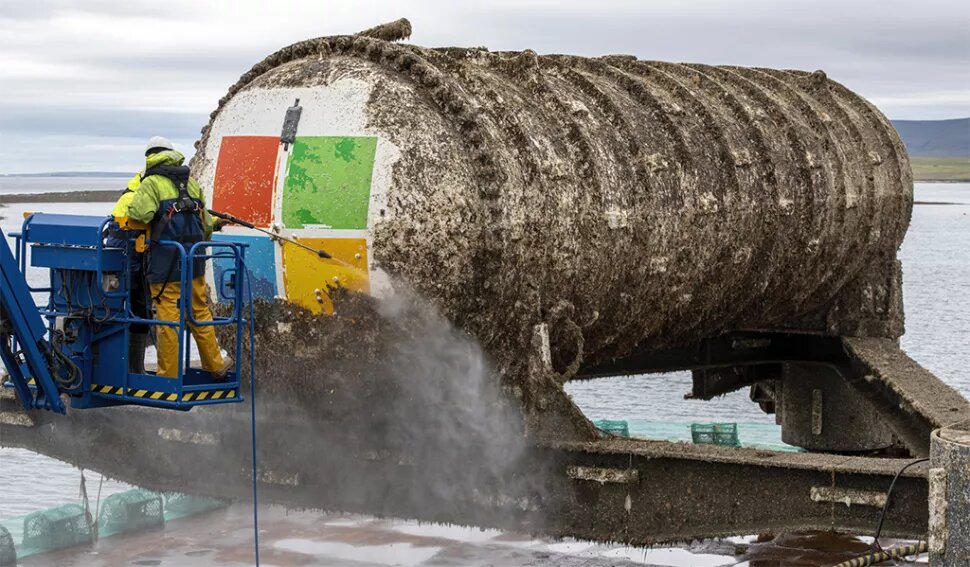 Microsoft datacentre's cool two year dip in the ocean
I was surprised to read about Microsoft's two-year experiment to address the challenge of keeping datacentres cool… By throwing one into the ocean!
For the past 2 years, one of Microsoft's data centers has been submerged 117 feet deep off the coast of Scotland. This experiment started as a suggestion during Think Week, where Microsoft employees can propose new idea, no matter how crazy. Well, it turns out it wasn't so crazy after all. Not only did the ocean keep it cool, it also considerably reduced the failure rate and provided the coastal population of the Orkney Islands with much faster access to cloud services.
The Orkney Islands' power grid is completely served by wind, solar, and experimental green energy technologies, so in this case in particular, it's a massive win for sustainability.
Thinking about Power Usage and Websites
Chris Coyier from CSS tricks has published this great article looking at the synergy between web performance and energy efficiency. He's honest about the fact that it is difficult to know the exact impact on energy of different approaches to web development, but from the research that has between published so far, higher performance does seem to correlate with lower energy consumption.
Of course there will be exceptions to this rule, but it makes a lot of sense that smaller file sizes, fewer requests and less computation will load faster, and use less electricity in the process. It's the philosophy behind our "efficiency by design" approach here at Wholegrain Digital, and we've found that as we have tried to reduce carbon emissions, we have consistently improved load times for our clients. The future is clean and fast.
Google claims zero carbon footprint
Google now claims to have completely eliminated its historical carbon footprint. CEO Sundar Pichai says,
"As of today, we have eliminated Google's entire carbon legacy (covering all our operational emissions before we became carbon neutral in 2007) through the purchase of high-quality carbon offsets. This means that Google's lifetime net carbon footprint is now zero."
While I'd argue that offsetting emissions doesn't really compensate for output, its a positive short-term measure in their bigger journey to become net zero by 2030.
What might surprise some people is that having claimed that they used 100% renewable energy since 2017, they have now made a commitment to operate on 24/7 carbon-free energy by 2030. In truth, Google's current commitment is based on renewable energy credits, but this new commitment is based on having a supply of electrons on the same grid powering their services in real time. This is where the whole digital sector needs to go and its a groundbreaking commitment.

"Especially in technology, we need revolutionary change, not incremental change"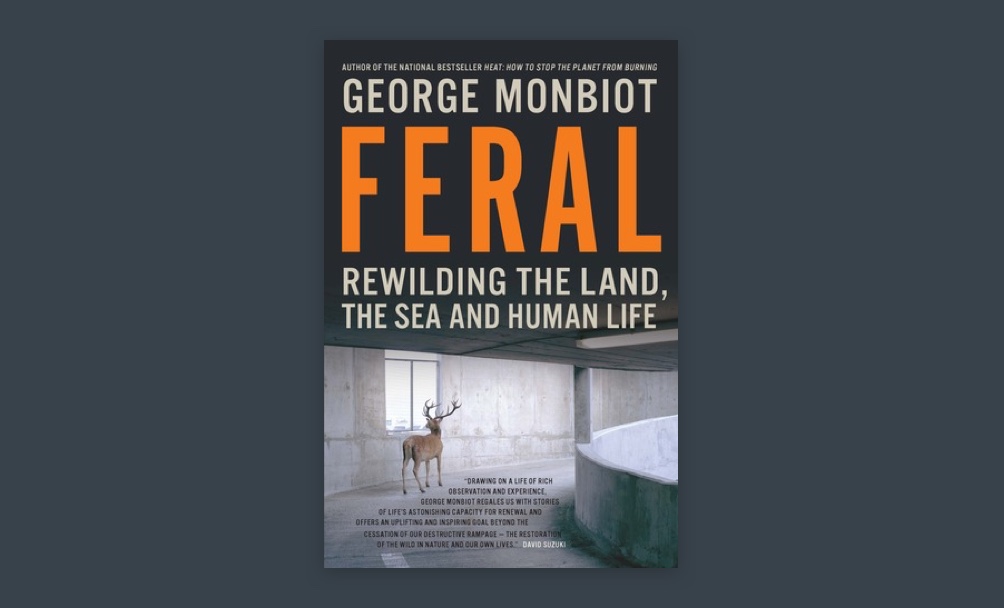 Despite efforts to combine tech and sustainability in my work, I can never escape the fact that digital feels very much disconnected from nature. When I read Feral, it was a real eye opener to just how much more disconnected we all are than we realise.
The book explores the concept of rewilding, not just the land and the sea, but ourselves. He explores the inherent need we have as humans not just to look at pictures of nature, but to immerse ourselves and feel truly connected to it.
The concept that stood out for me most was what he refers to as "shifting baseline syndrome", whereby each generation bases their view of nature on what they grew up with, meaning that our attempts to protect nature are often attempts to recreate what we saw as children, rather than to create healthy ecosystems. There are very few people alive today who actually know what healthy ecosystems look like, and that's something that we need to examine urgently, before it is too late.
Quick links from our team & friends