The year we woke up to Climate Change
As those of us in the Northern hemisphere turn up our central heating for winter, the recent COP25 climate summit shone a light on how we are still cranking up the heat of the planet. So much so that Greta Thunberg proclaimed that the school strikes
"have achieved nothing"
.
While she is right that global greenhouse gas emissions continue to rise, I am more optimistic. The culture around climate change and ecological collapse has changed dramatically in 2019, here in the UK and in other countries, giving me hope that we are approaching a turning point. Let's keep that good momentum going as we head into 2020.
We are about to enter the defining decade in the challenge to address Climate Change – we must not fail.
– Tom Greenwood
Top picks from the green web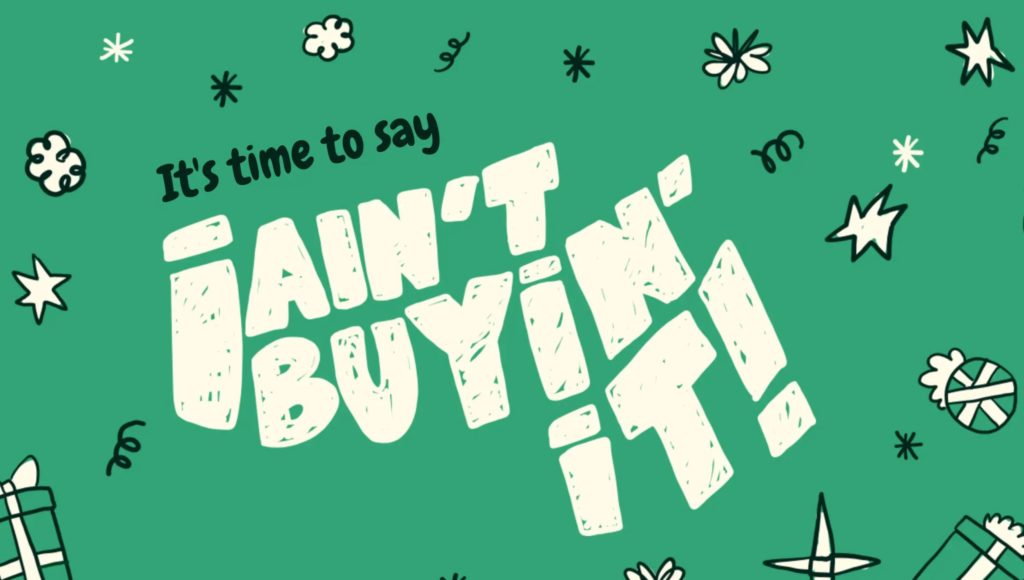 It's that time of year when many of us take part in Secret Santa and rush out to the shops in a mad rush to buy a potentially unwanted gift for a colleague.
Our friends at Manifesto are rallying against the growing culture of Secret Santa at work in an aim to help reduce the environmental impact caused by unwanted presents. In their campaign, I Ain't Buyin' It, they give us step by step guidelines on how to cancel the work Secret Santa without being branded as Scrooge, and what to buy if you simply must buy a gift.
They even tried to minimise the carbon emissions of the campaign website and wrote a case study on how they did it.
This came just in time for us to rejig our Secret Santa tradition at Wholegrain, going down the charity donations route and also putting together some Christmas boxes for families living in food poverty.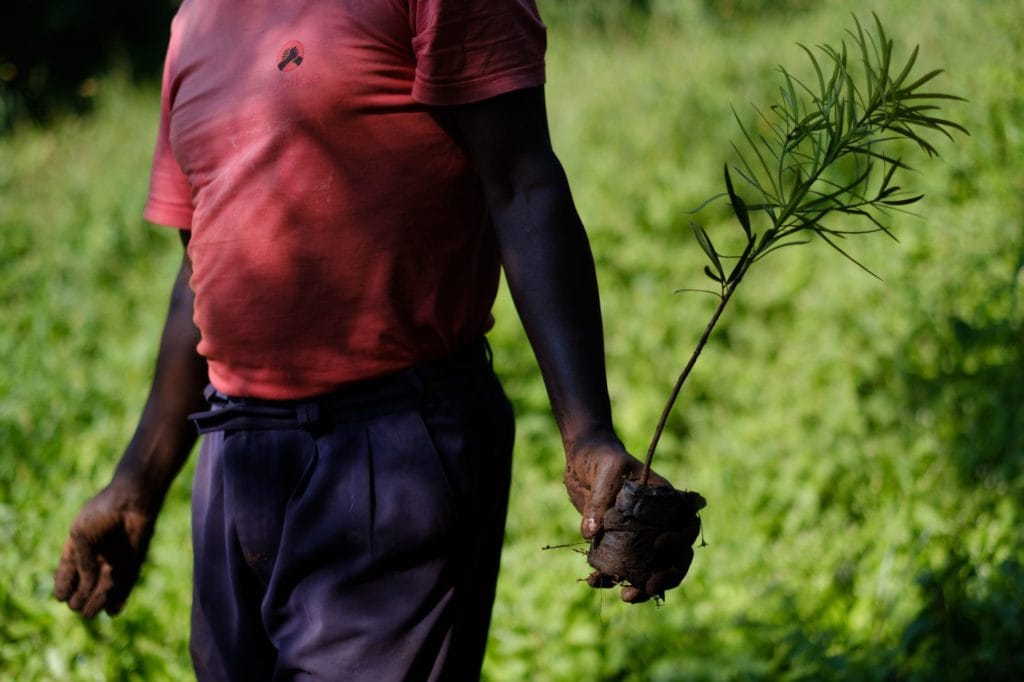 Ecosia is 10 and planting more trees than ever
Ecosia, the tree planting search engine, has just turned 10! I heard about Ecosia many years ago and I am ashamed to admit that I largely ignored it until recently. It was only when I came across their short documentary films that I realised just how incredible they are. I would argue that it is one of the few web services that meets all points of the Sustainable Web Manifesto, including being Regenerative.
If you are like me and not yet convinced, here's what you need to know:
The company is self-owned, so all profits get reinvested to further its tree planting mission
They take tree planting seriously, setting high standards for all projects they support, focusing on community engagement, native species and mixed, resilient eco-systems
They highlight green organisations and businesses with a leaf icon in search results
They have planted over 77 million trees and it is accelerating!
I know what you are thinking – "BUT the search results are not as good as Google". You are right, but it is better than I thought, and I can still use Google in the minority of cases that Ecosia fails me. I also find myself less likely to avoid paid search results, because I know that they help fund forest restoration rather than lining Google's pockets with gold.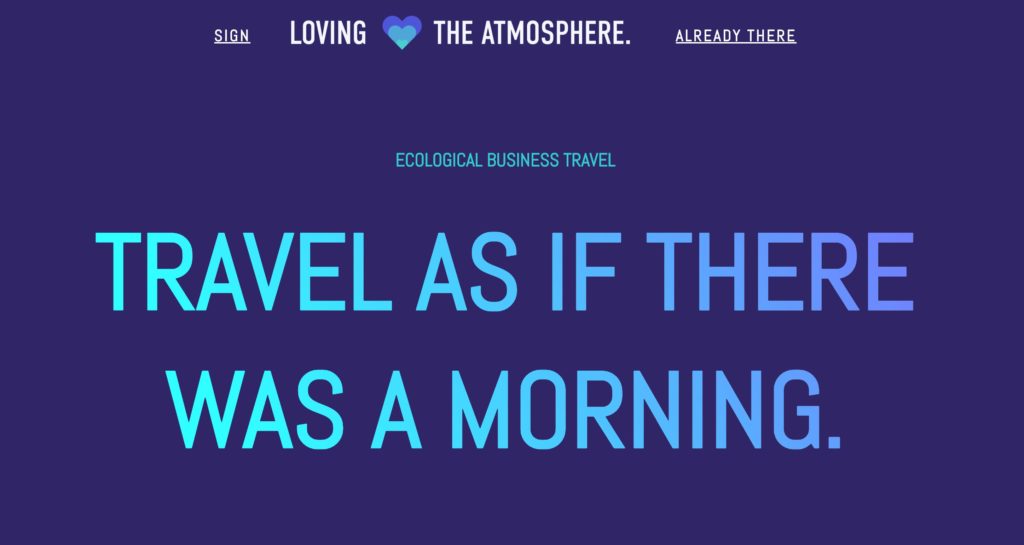 It has concerned me for a long time that even those of us who like to think that we are environmentally conscious, seem to think very little of hopping on an aeroplane and jetting off. At a time in history when we should be minimising air travel, it seems to have become normal to fly – even within our own country.
I was delighted to stumble upon this fantastic campaign by German agency Das Gute Ruft, asking businesses to pledge to limit or stop flying.
It's currently only in German but Google translate solves that problem so do take a look. Inspired by this, I wrote a blog post asking whether we need to fly in the digital sector.
We have to be careful now, that we rule over the digital world, and not be ruled over by it.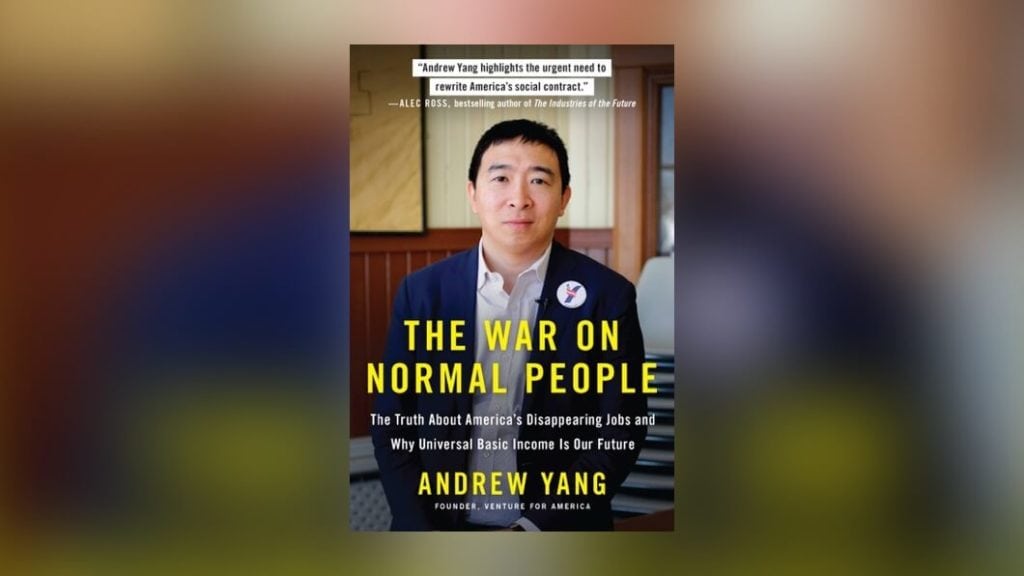 The War on Normal People by Andrew Yang
2020 U.S. presidential candidate Andrew Yang argues that the growing discontent and fragmentation of Western societies is being driven not by immigrants, but by automation technology. He presents evidence as to how technology, from e-commerce to chatbots to factory robots and self-checkout machines, has already eroded the incomes and opportunities of millions of normal people and how increasingly advanced technologies will only make things worse. He also suggests that we cannot tackle abstract issues like Climate Change unless normal people can first meet their own basic needs in the present.
He suggests solutions including Universal Basic Income as a means by which technology could continue to support functioning democratic societies, not just the lucky few who work in lucrative tech roles.
I think his philosophy can be summed up in this sentence:
"Time only flows in one direction, and progress is a good thing as long as its benefits are shared."
Finally, a big thank you!
I just want to say a big thank you for subscribing and reading. This is only our third issue but already we have had a lot of really great feedback and have tripled our subscriber numbers.
We publish this for you, so please do continue to share your thoughts, ideas and suggestions to make future issues even better.
Wishing you a very happy festive season!
– Tom and the team at Wholegrain Digital