When we first started Wholegrain Digital, Marks and Spencer (known as M&S) was one of those on our 'dream client' list. This British-based global retailer operates in more than 59 territories across Europe, Asia and the Middle East through a network of 480 wholly-owned, jointly-owned or franchised stores.
M&S was on our dream list mostly because of Plan A, their ethical and environmental programme, which underpins everything they do – from sourcing responsibly and reducing waste to helping the communities in which they operate.
An environmentally and socially conscious major multi-national organisation? Of course we were excited by the opportunity to work with them!
The Brief
We worked alongside M&S on their Global Project, to provide each country with its own brochure site integrated into a single global network. This would allow each country local control of its own site, while still ensuring a consistent global approach.
M&S needed to ensure that each of the countries in which they operate had its own high-quality website that complied with corporate brand standards and was always up to date with the latest product offerings, photography and videos.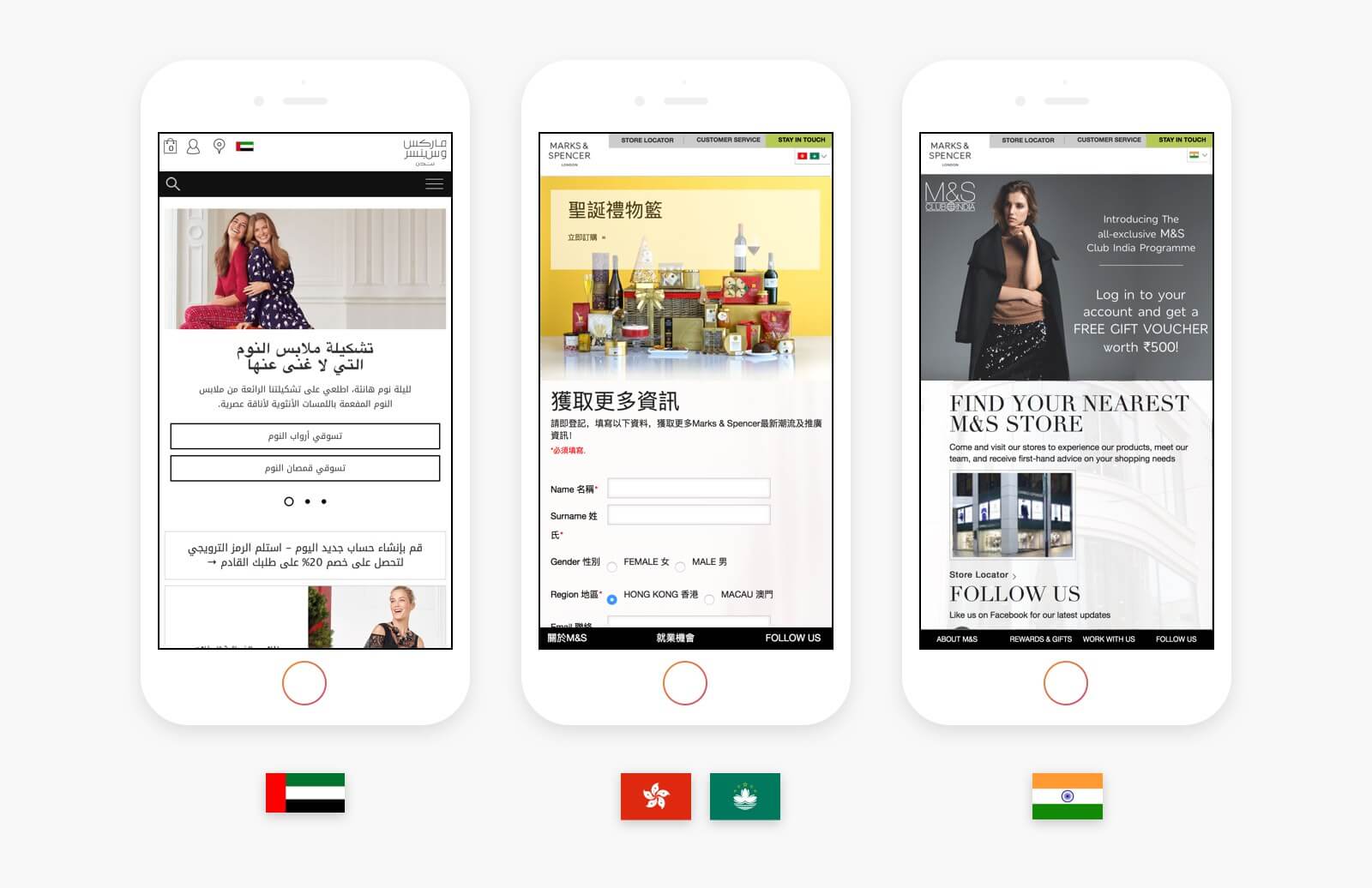 Our Approach
Multi-site. Multi-language. Theme development. Plugin development
The team developed a custom theme for M&S and launched a WordPress multi-site network, giving each country control of its own site with head office overseeing the whole network.
We used The WordPress Multilingual plugin (WPML) to create each country's site in the local language and developed a content-cloning plugin, to pull fresh content from the UK to individual country sites each season.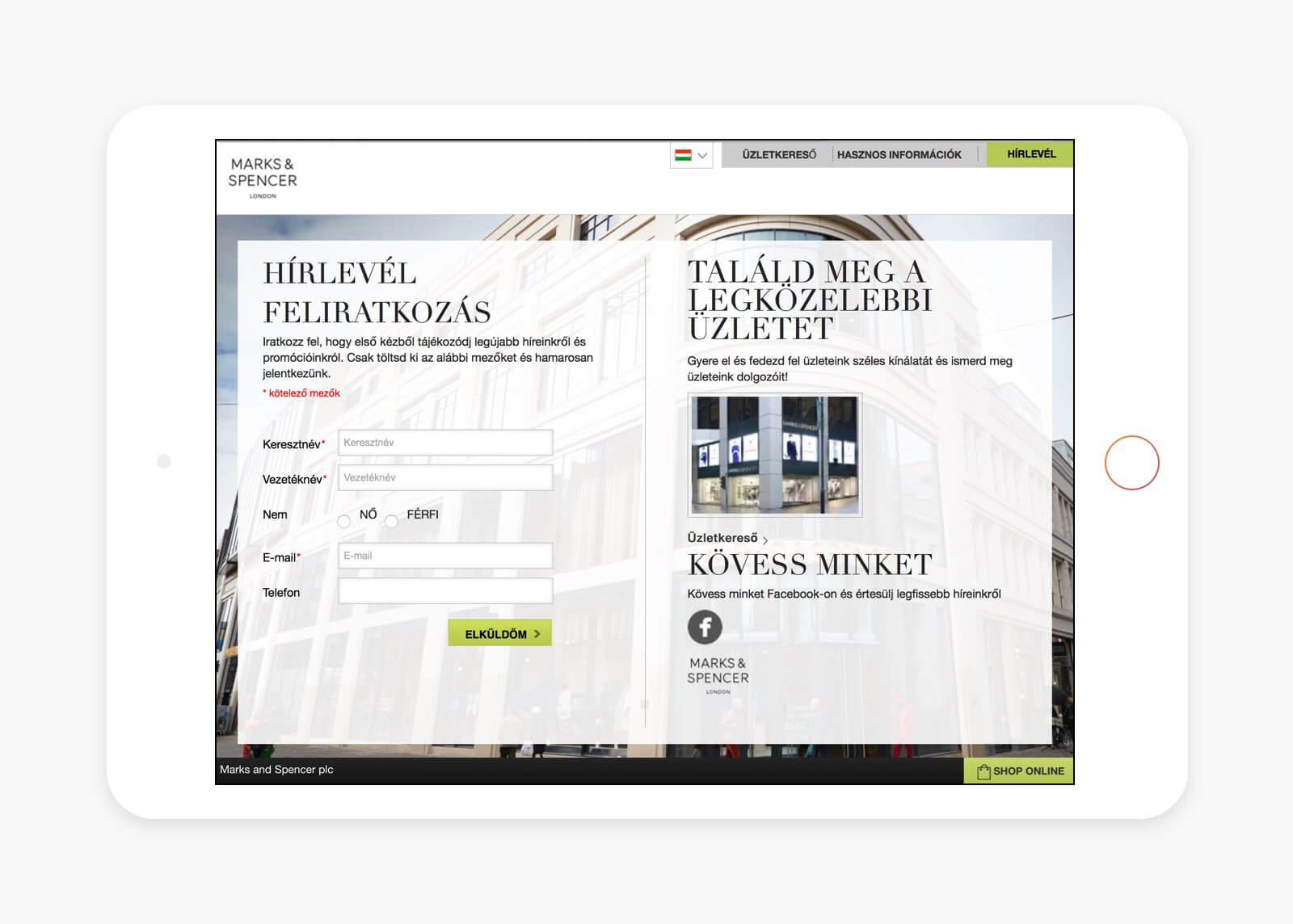 The Results!
This project set new records at M&S for cost, quality and speed of delivery and was even used as a corporate case study of good practice.
Working alongside the M&S team, we delivered a 90% cost saving, compared to other pre-approved suppliers. The project was delivered in just 25% of the time of M&S' fastest ever web project wth 70% less issues (in testing) than average.
M&S took a risk with this project, using a smaller agency and going against standard policy to commission our open source solution but the flexible, scalable platform they now have helped to change their minds about open source solutions throughout the business.
Visit site