Use Before Flight
Helping Use Before Flight take-off
Use Before Flight is an award-winning training app designed for commercial airline pilots. The only app of its kind, it offers a constantly updating suite of hundreds of interactive training drills, which allow pilots to quickly and efficiently practise procedures and familiarise themselves with the controls and drills for specific aircraft.
It is also a collaborative community, providing users with video case studies, tutorials and Q&A forums where pilots can share knowledge and support one another by joining ongoing discussions and answering each other's questions.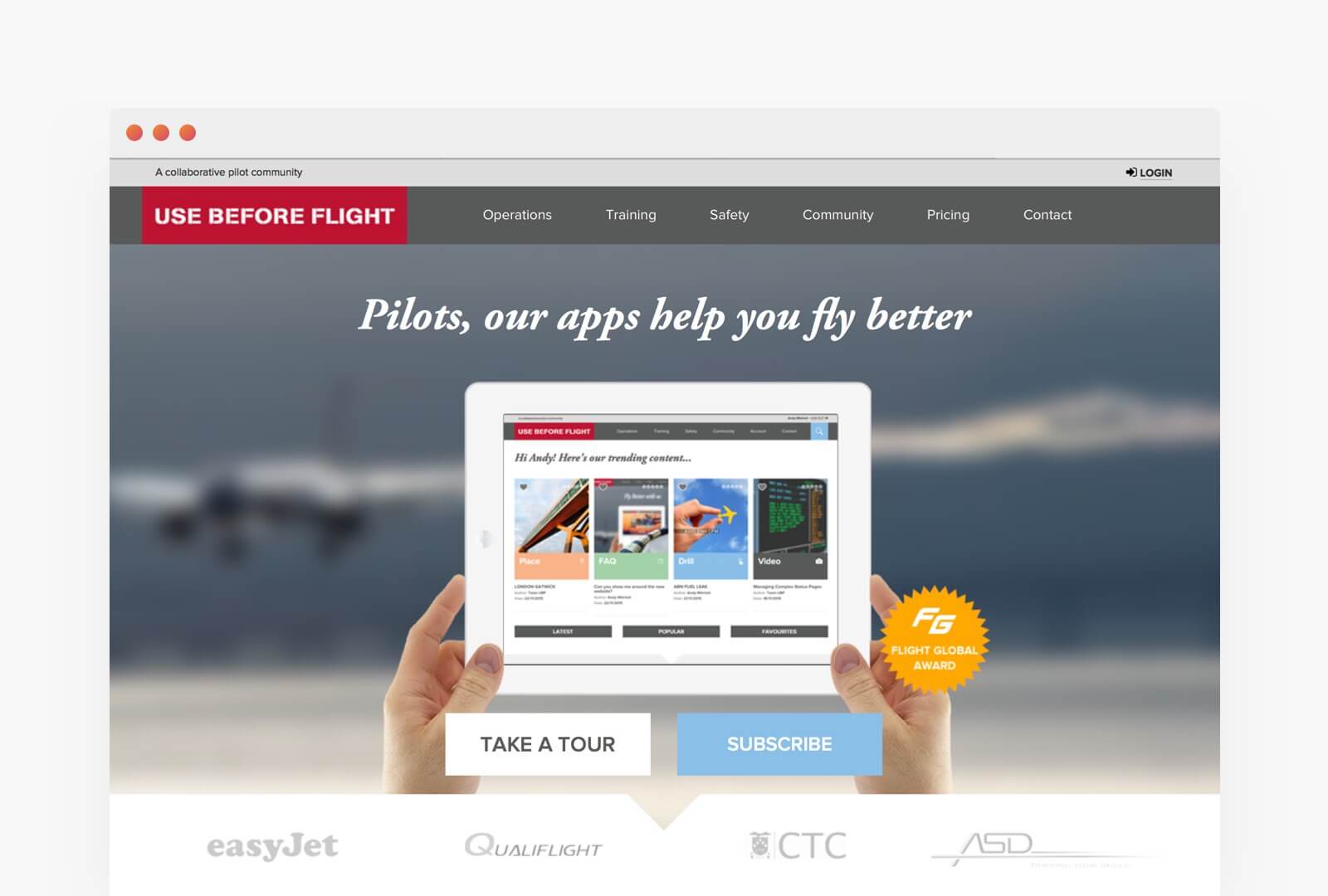 The Brief
Use Before Flight needed a unique and engaging website design that would represent the brand and clearly demonstrate the value of the app. They also needed an intuitive interface design for the app itself.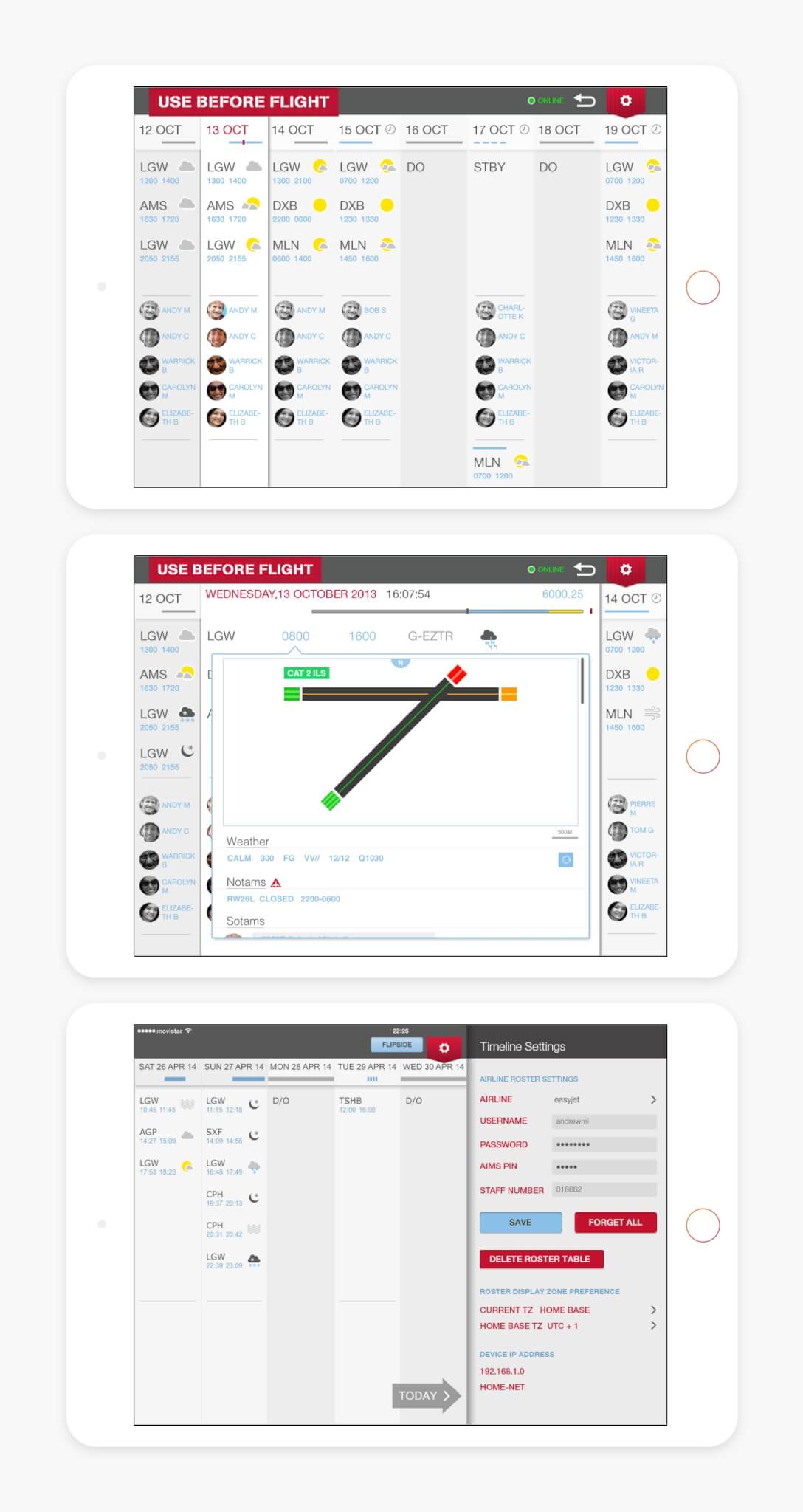 Our Approach
WordPress Web Design. Mobile App Design. Tablet Design. WordPress Theme Development. API Integration. Memberships and Subscriptions. Custom search for members
Our team designed a fun and engaging website that showcases the app and demonstrates what it can do by inviting potential users to 'take a tour'. We also added a membership and subscription service and built a custom search for members, to help Use Before Flight build their community. The website was then converted into a WordPress theme by UBF's in-house developers.
We also designed the interface for the iPad and desktop apps, ensuring the same functionality is available across all platforms.
The Results!
The interface we designed for the Use Before Flight iPad and desktop apps won a Webbie for 'Best Use of Digital Technology'.
Since its launch, Use Before Flight's collaborative community of pilots continues to grow. If all the users of the app worked for the same airline, it would be the world's fifth largest commercial airline.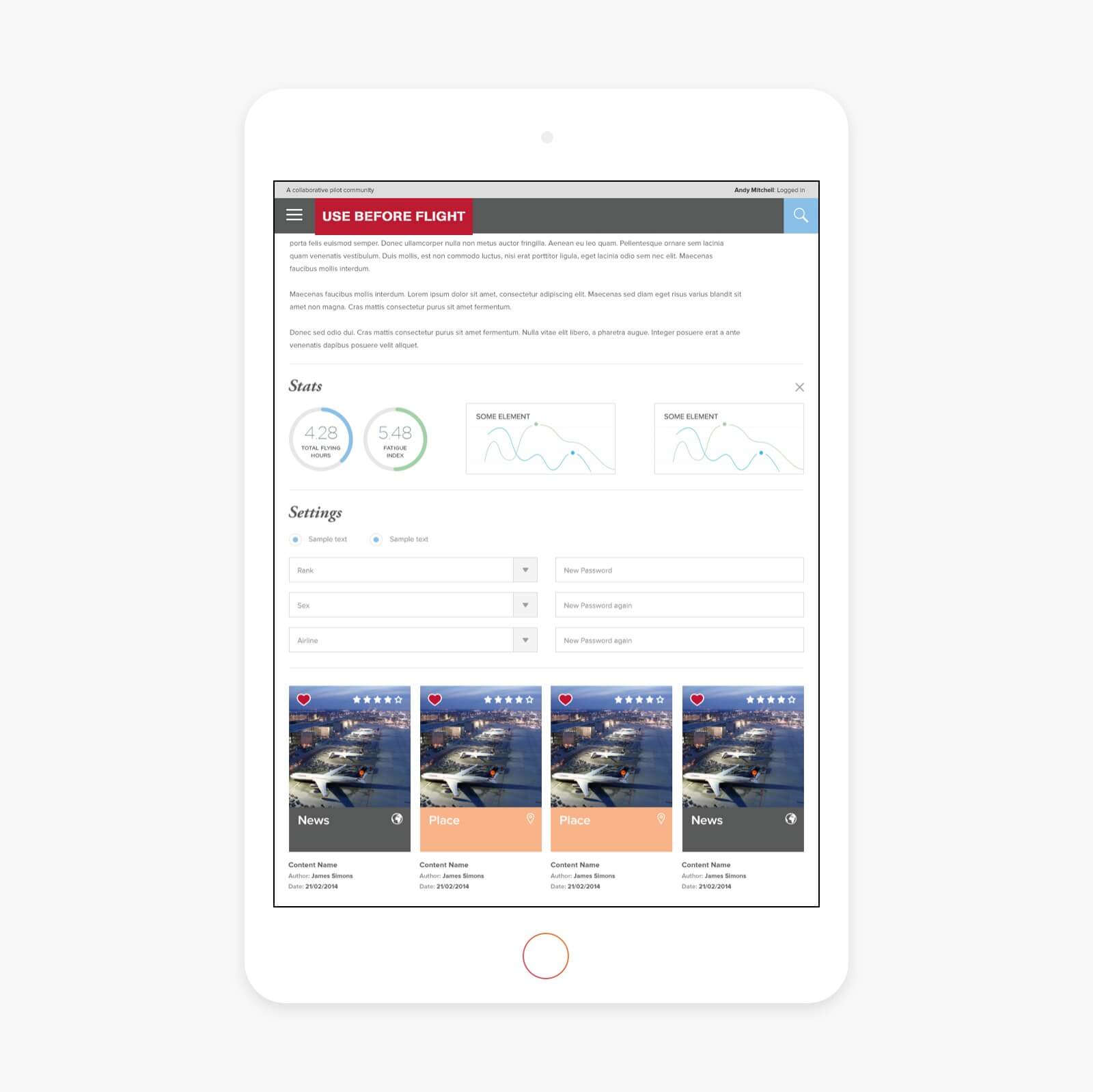 Like what you see?
Let's talk!
or email: eat@wholegraindigital.com