Launching Think Progress with Lenovo
Born in 2004 (although it has a much longer history), Lenovo is one of the world's leading personal technology companies, producing innovative PCs and mobile internet devices.
Today, Lenovo is a US$47 billion personal technology company with more than 57,000 employees (including joint ventures) in more than 60 countries, serving customers in more than 160 countries.
Think Progress is Lenovo's information series for professionals in growing UK businesses.
It is so named because Lenovo design and build products inspired by their customers, who they say "use innovation to bring progress to the world."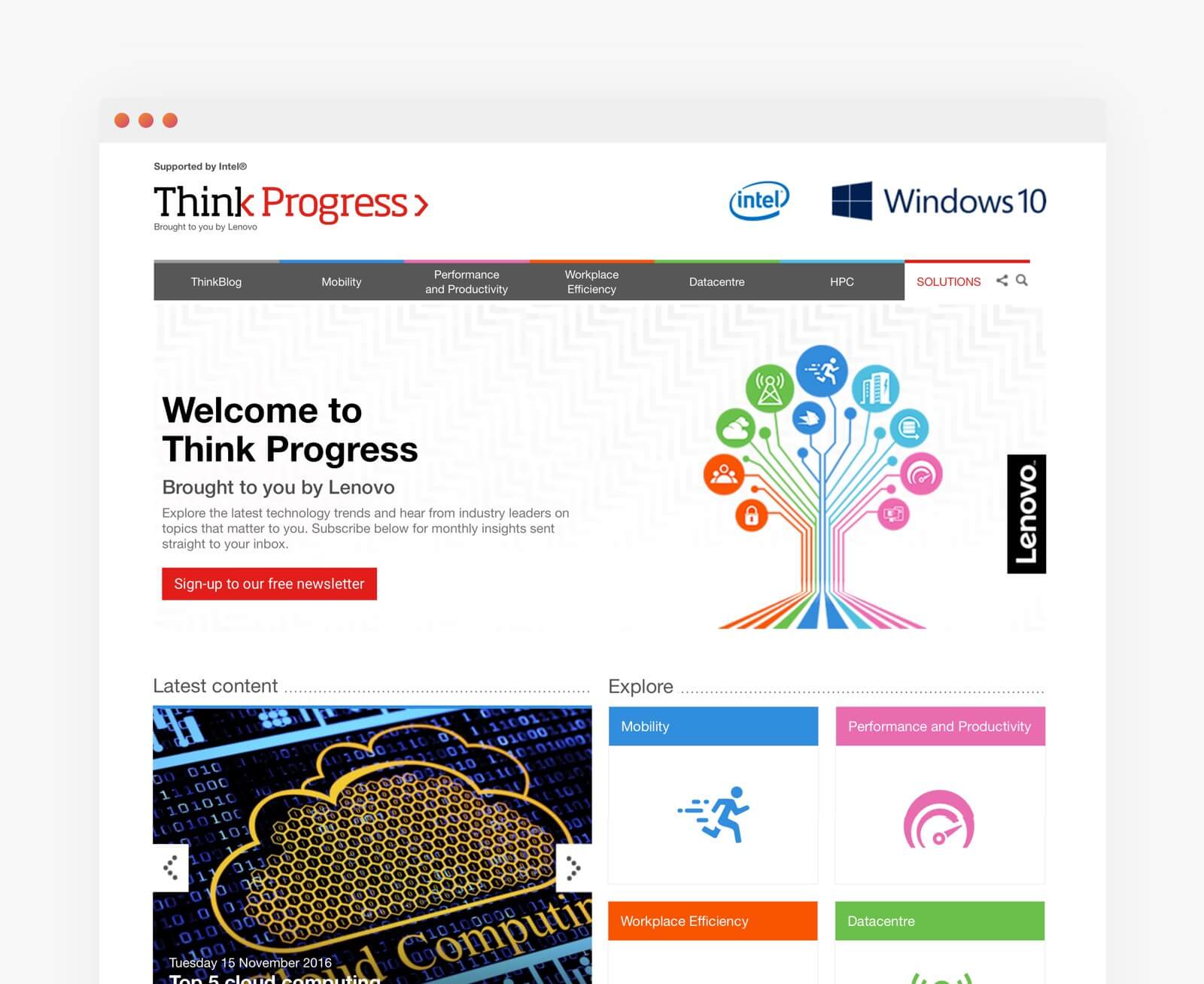 The Brief
Lenovo wanted a new website for Think Progress. They needed a clean design that would appeal to both technical experts and business owners wanting to get up to date with the latest trends.
They wanted the new site to allow them to share the latest industry news, showcase their expertise and offer solutions from Lenovo's product range.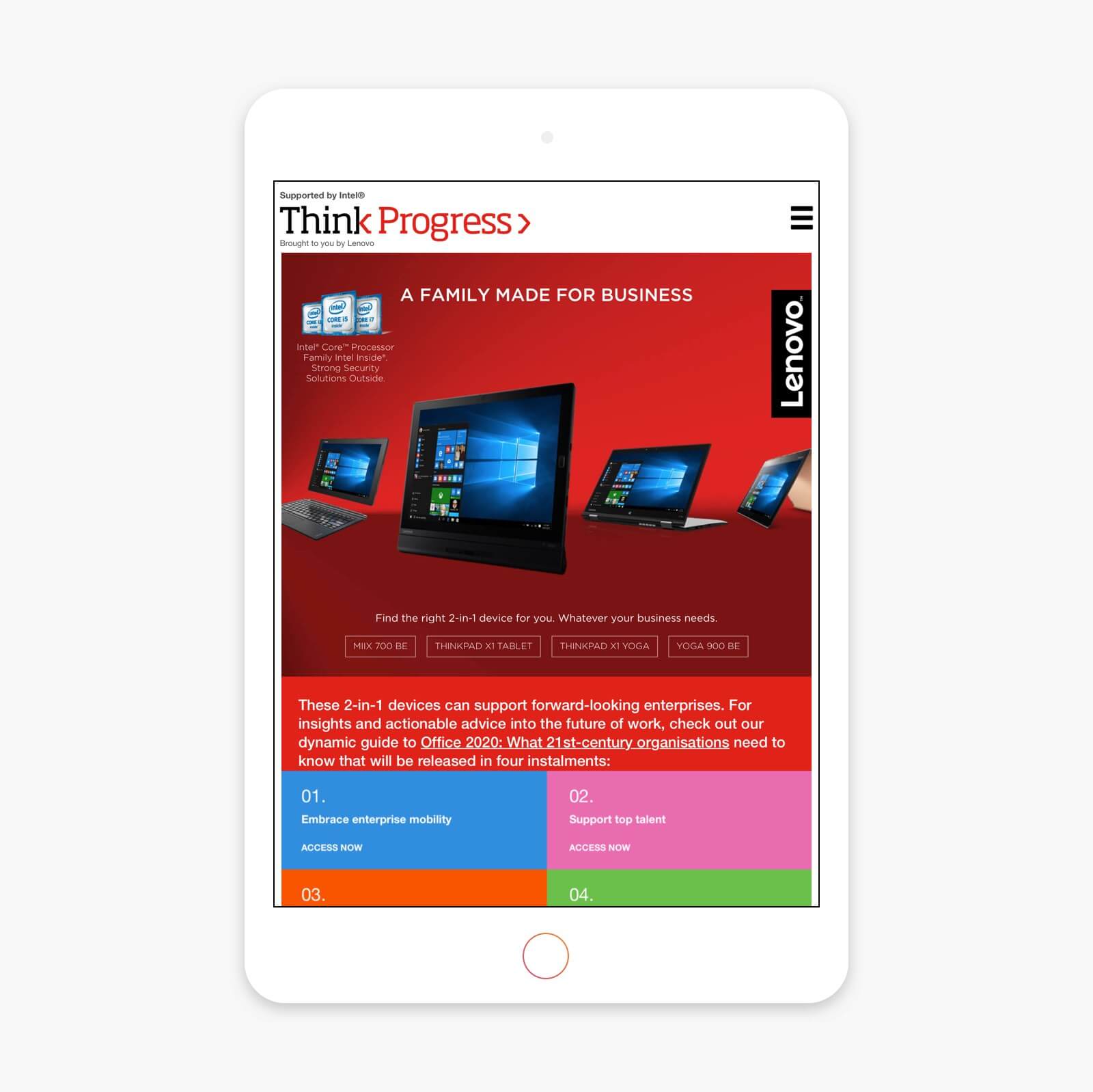 Our Approach
Website Design. Custom WordPress Theme. MultiSite. Conversion Optimisation. Marketo Integration. Event Calendar
We created a custom WordPress theme for the Think Progress website, which highlights the latest news and encourages visitors to sign up to their newsletter. Marketo integration allows the Think Progress team to strengthen customer relationships and an integrated events calendar showcases Lenovo events and other dates relevant to the industry.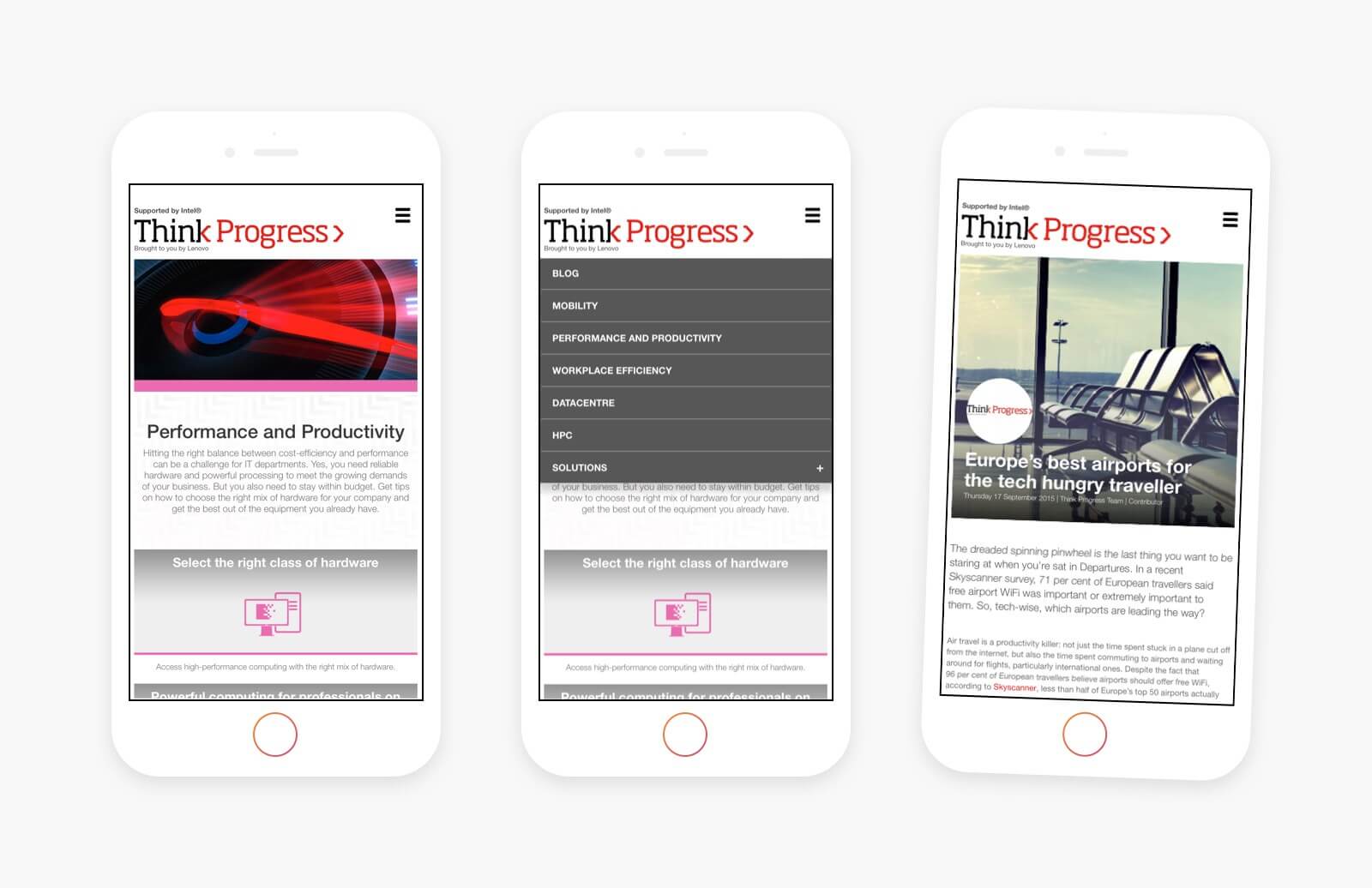 "
Vineeta and the team at Wholegrain are a pleasure to work with. They stepped up to the task brilliantly and fulfilled all our requests (last-minute and otherwise) without hesitation. The brief was a sensitive and complicated one and I'm happy to report that both we (agency) and the client were delighted.
I've no hesitation in recommending Wholegrain for any web dev work. They provided an amazing service and made my job easier. Win win!
Svein Clouston, Senior Content Editor and Strategist, King Content