Sunstation
Making solar power beautiful with Solarcentury
Founded in 1998, during the early years of the industry, Solarcentury is now one of the world's largest and longest-established solar companies.
They have put solar on more types of roofs than any other company, helping more than 20,000 UK homeowners to reap its rewards. Solarcentury's mission is simple: To make solar accessible worldwide.
They are also committed to using solar for social good with their charity, SolarAid, working towards eradicating kerosene lamps from Africa by pledging 5% of their annual net profit for this purpose.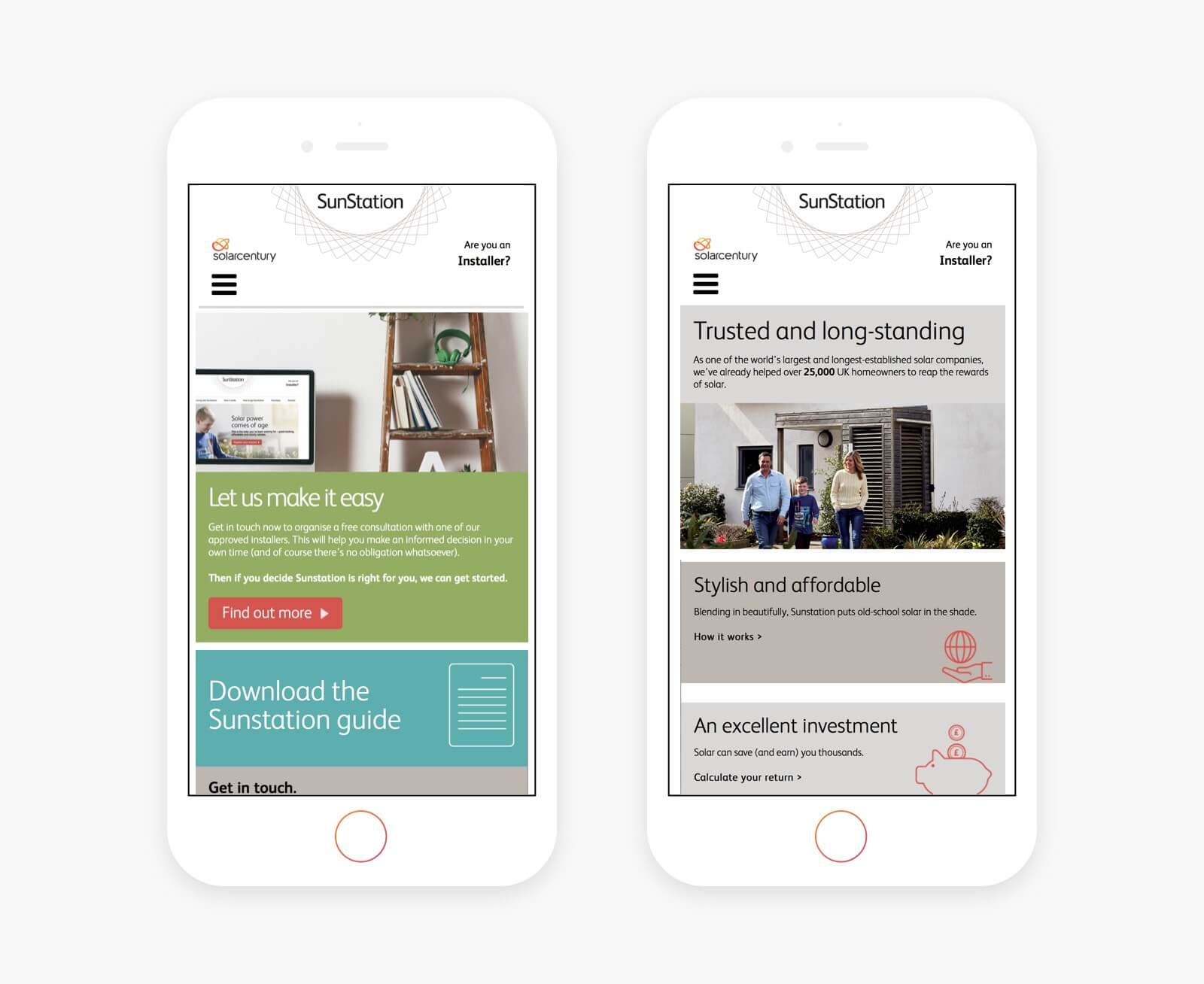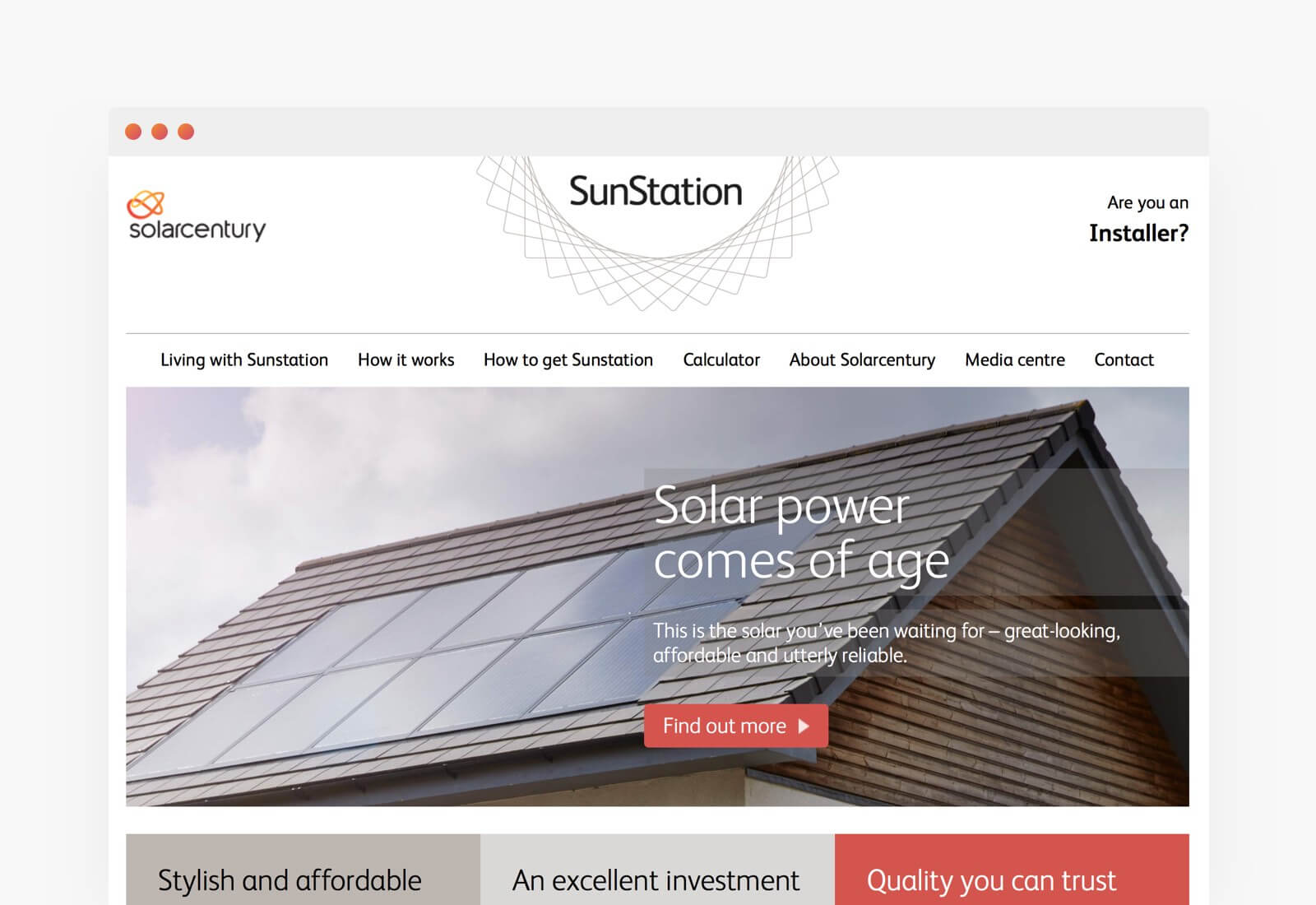 The Brief
With the launch of their groundbreaking new product, SunStation, Solarcentury needed a dedicated website to showcase this award-winning, stylish solar system.
Their target audience includes design conscious customers as well as solar installers in the UK and Holland, so the website needed to appeal to both.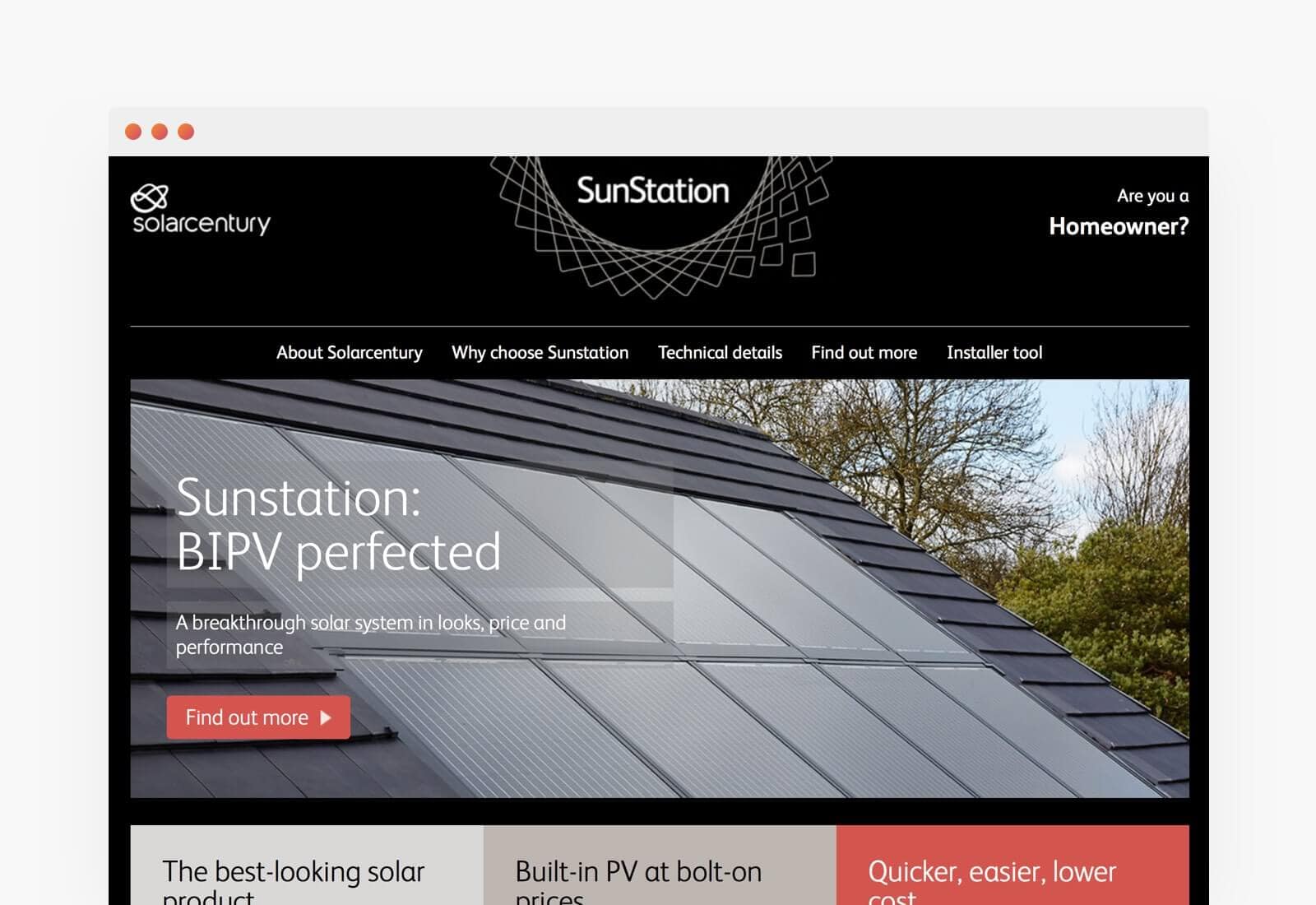 Our Approach
WordPress MultiSite. Website Design. Custom WordPress Theme. Domain Mapping
Our team, inspired by the design of the SunStation system, created a series of modular design templates, powered by ACF repeater fields, that could be used to build stylish pages throughout the site.
The custom theme we created was designed to have two skins (light and dark) to differentiate pages targeted at homeowners from those aimed at solar installers.
We used WordPress MultiSite with domain mapping to enable separate sites for the UK and Holland to be powered by the same CMS.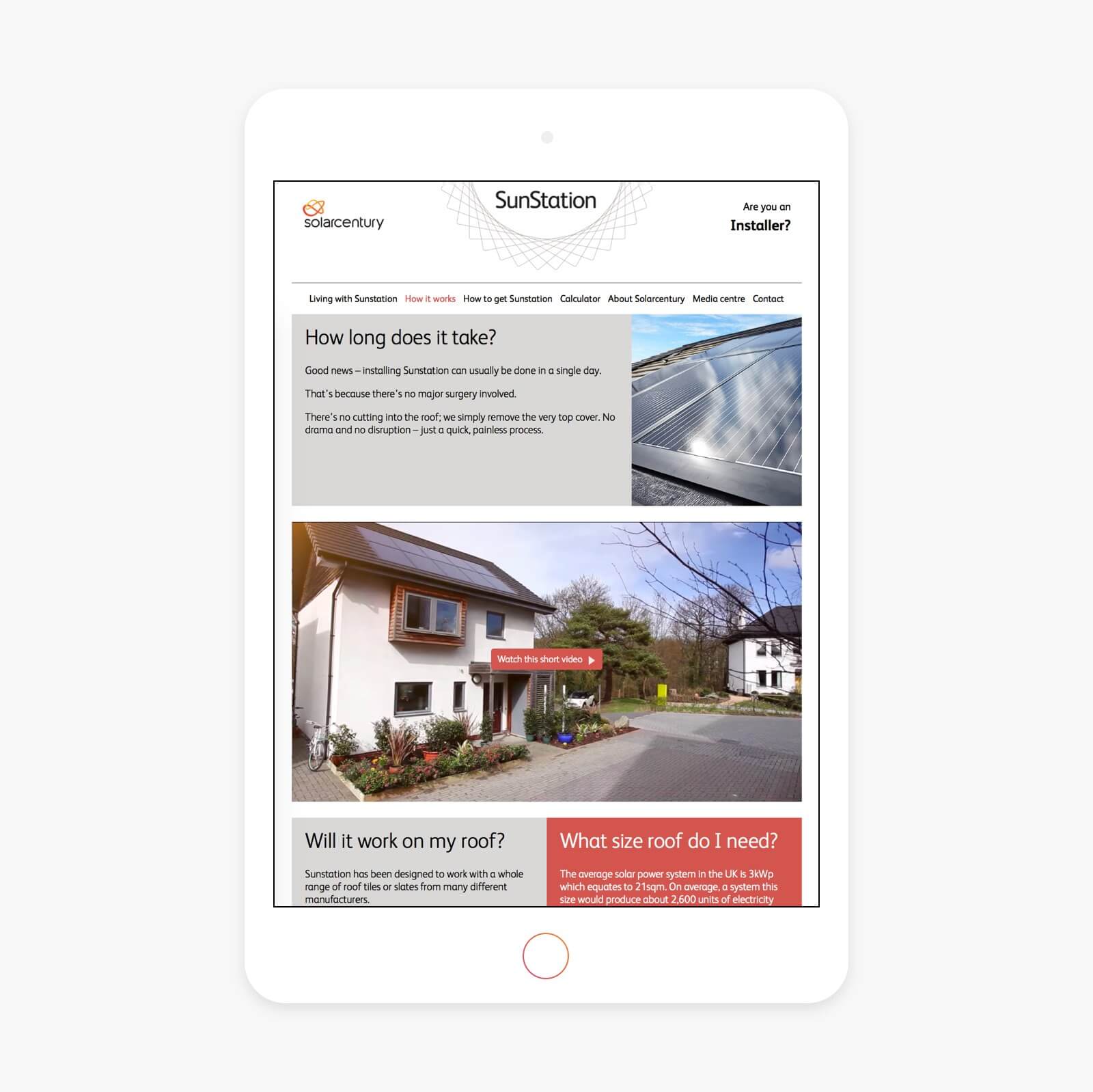 Like what you see?
Let's talk!
or email: eat@wholegraindigital.com