Showcasing Starlight Express for the social media generation
When we were approached by the team behind world-famous musical Starlight Express to help them bring their website up to date, we couldn't contain our excitement. Like kids let loose in a candy store, we wanted to make sure that we showcased this globally loved production with love, in a way that would connect with both hardcore fans and those just discovering its magic.
With music by Andrew Lloyd Webber, lyrics by Richard Stilgoe and choreography by Arlene Phillips, Starlight Express' global gross box office is estimated at over $1.2 billion dollars and it has been seen by more than 20 million people worldwide. We wanted to help the team connect with all of them, and those yet to discover it.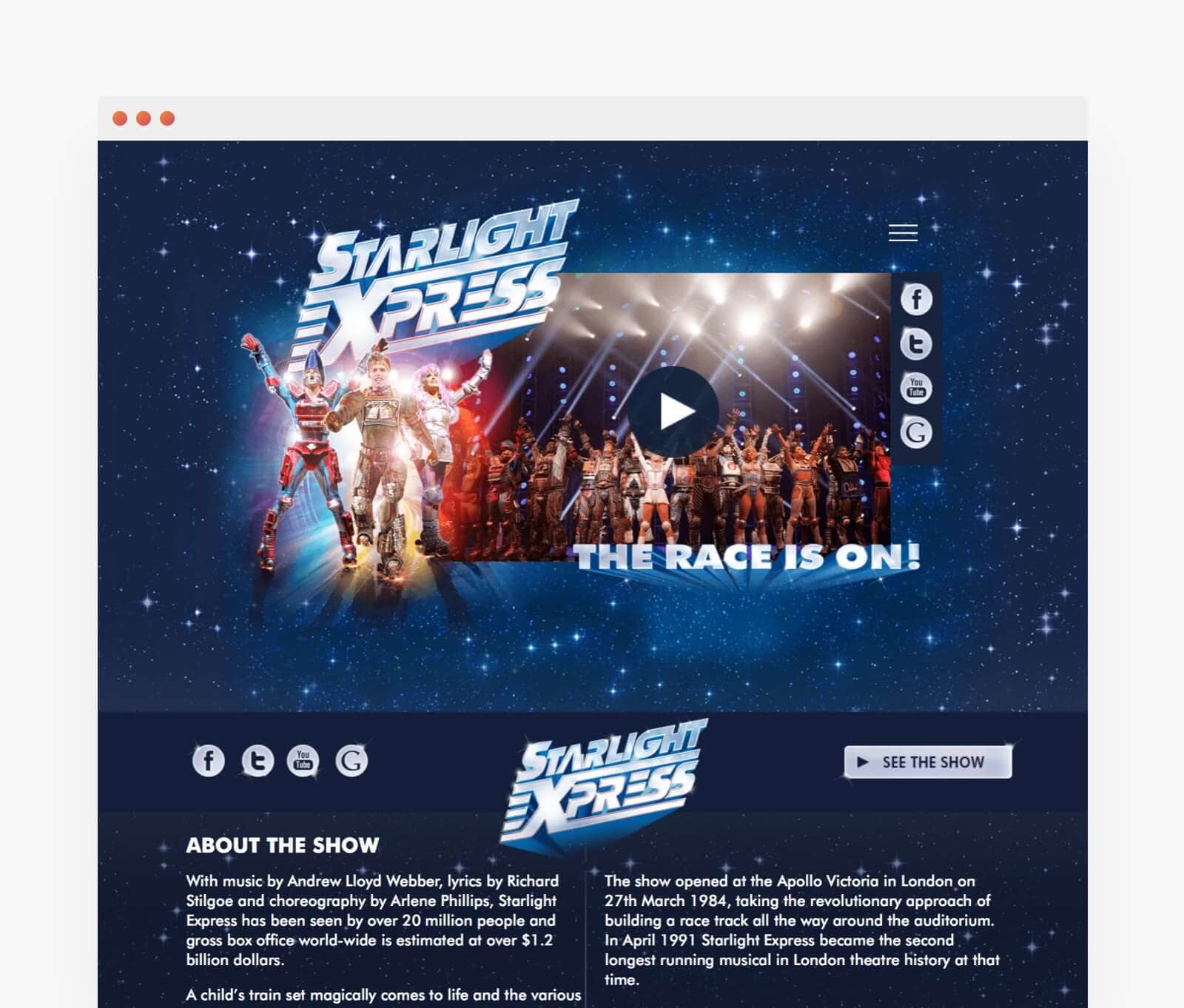 What (The Brief)
The team wanted our help to bring the website up to date ahead of their latest production in Germany. The brief was to place the show itself centre stage making it easy to book from the homepage, while equally highlighting the team's social media channels to encourage sharing and reach the new generation of fans through this medium.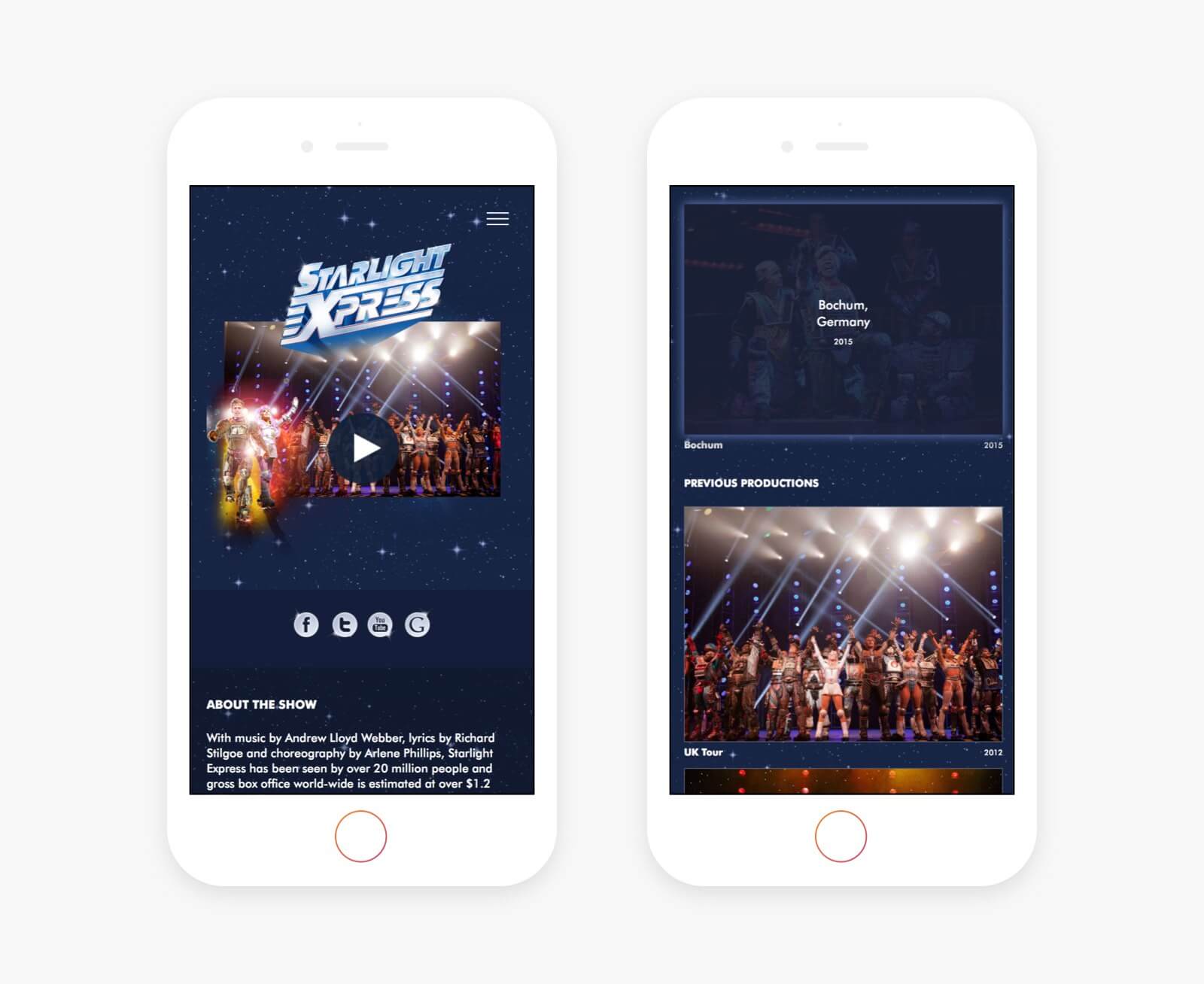 Our Approach
WordPress design. WordPress theme modification
We designed a one-page website by modifying an existing WordPress theme, giving centre stage to a clip for the latest production, with social media channels to encourage sharing and a simple booking button, making it easy for visitors to go straight through and book tickets.
Visitors who want to know more about the show, the creative team, past productions or even staging their own production of the show only need to scroll down a little for further information.