Rightmove
Helping Rightmove Measure Happiness
Rightmove is the UK's largest online property portal. Rightmove's customers can advertise all of their properties on the rightmove.co.uk website and mobile platforms for a monthly subscription fee, allowing them to reach the largest audience of UK home hunters.
Every year since 2013, Rightmove has conducted a survey to find out where in Great Britain people are happiest. The Happy at Home Index asks residents to rank 12 distinct factors about their home life to assess how happy, or not, they are with where they live.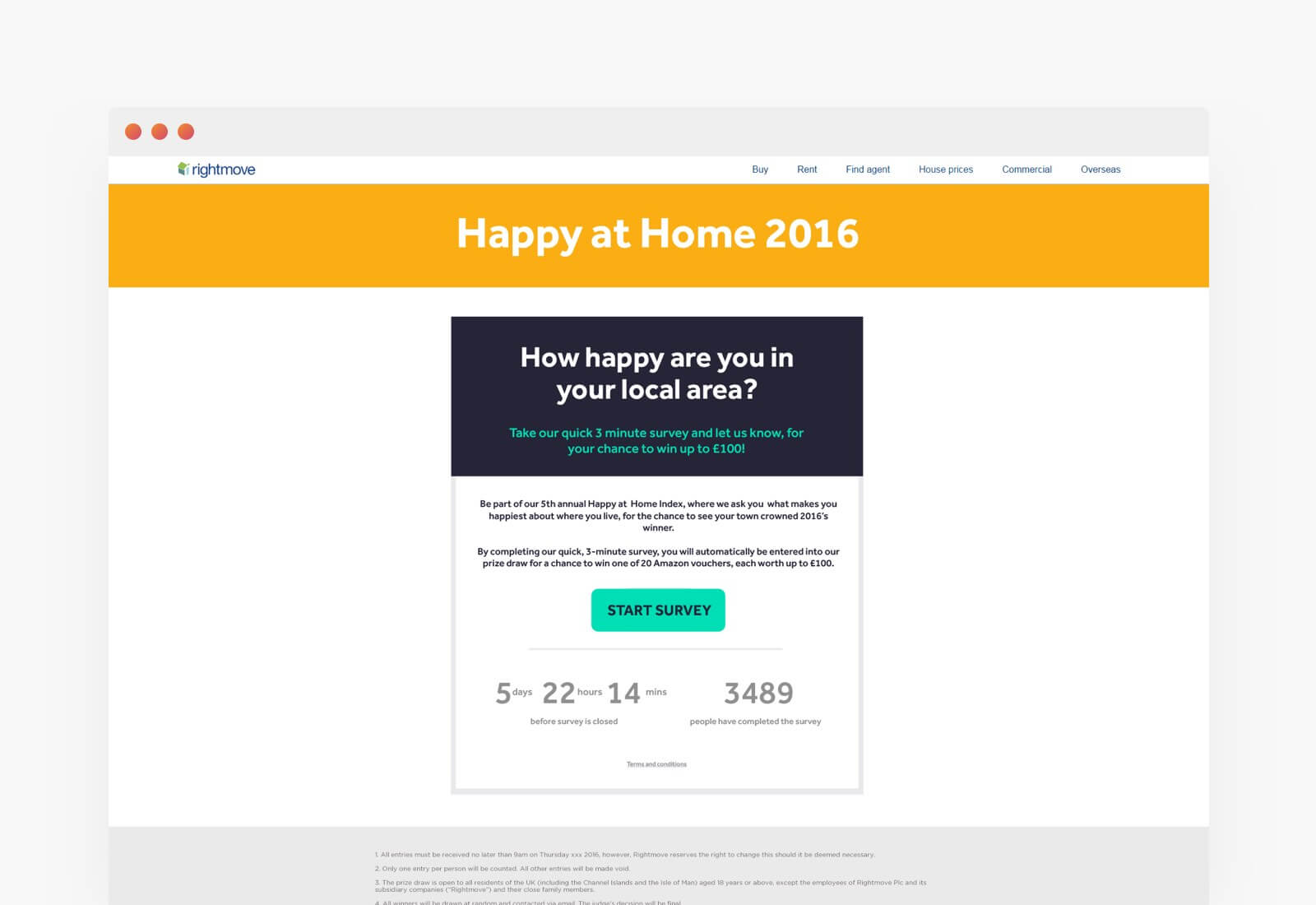 The Brief
For the 2016 Happy at Home Index, Rightmove wanted a new custom survey to be incorporated into their blog. They needed the survey to be easy to complete, and for the landing page to encourage people to share it via social media after completion.
The survey also needed to be limited to one entry per visitor, and to keep track of the number of submissions received.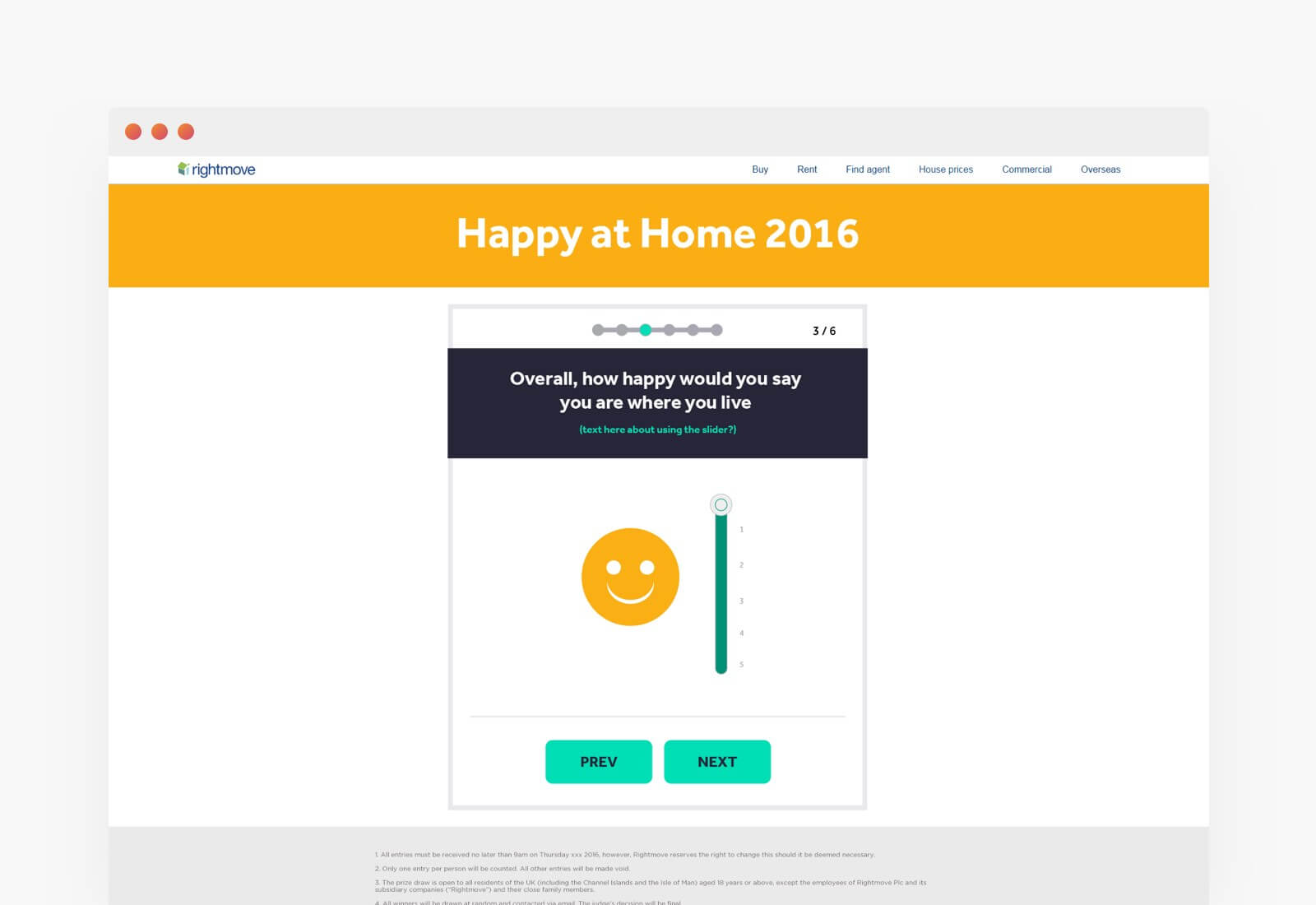 Our Approach
Custom design. Custom survey. Landing page development
Working closely with Rightmove we created a custom survey with multi-step functionality, that allowed visitors to participate only once. We also ensured that the final survey results could be exported in csv format for analysis.
To make the survey fun to complete, we used jQuery to add a 'smiley' scale – which changed from a sad face to happy one depending on the answers submitted.
We added social sharing buttons at the end, with the hashtag #HAHI2016 embedded to help the survey spread as widely as possible across social media. The submissions counter, which remained visible after the survey closed, kept track of the number of people who took part.
Like what you see?
Let's talk!
or email: eat@wholegraindigital.com