Press Association
Reshaping Press Online
As the media landscape has evolved, so too has Press Association. The company changed internally by merging their core news agency with PA Group which now covers a number of businesses, sharing a commitment to excellence across news, information and communications services.
Besides PA Images and PA training, Press Association comprises three specialist media companies. These are Globelynx, providing TV-ready remotely monitored camera systems for corrode clients to connect with TV news broadcasters worldwide; Sticky Content, the UK's leading digital copywriting and content strategy agency; and TNR, a specialist communications consultancy.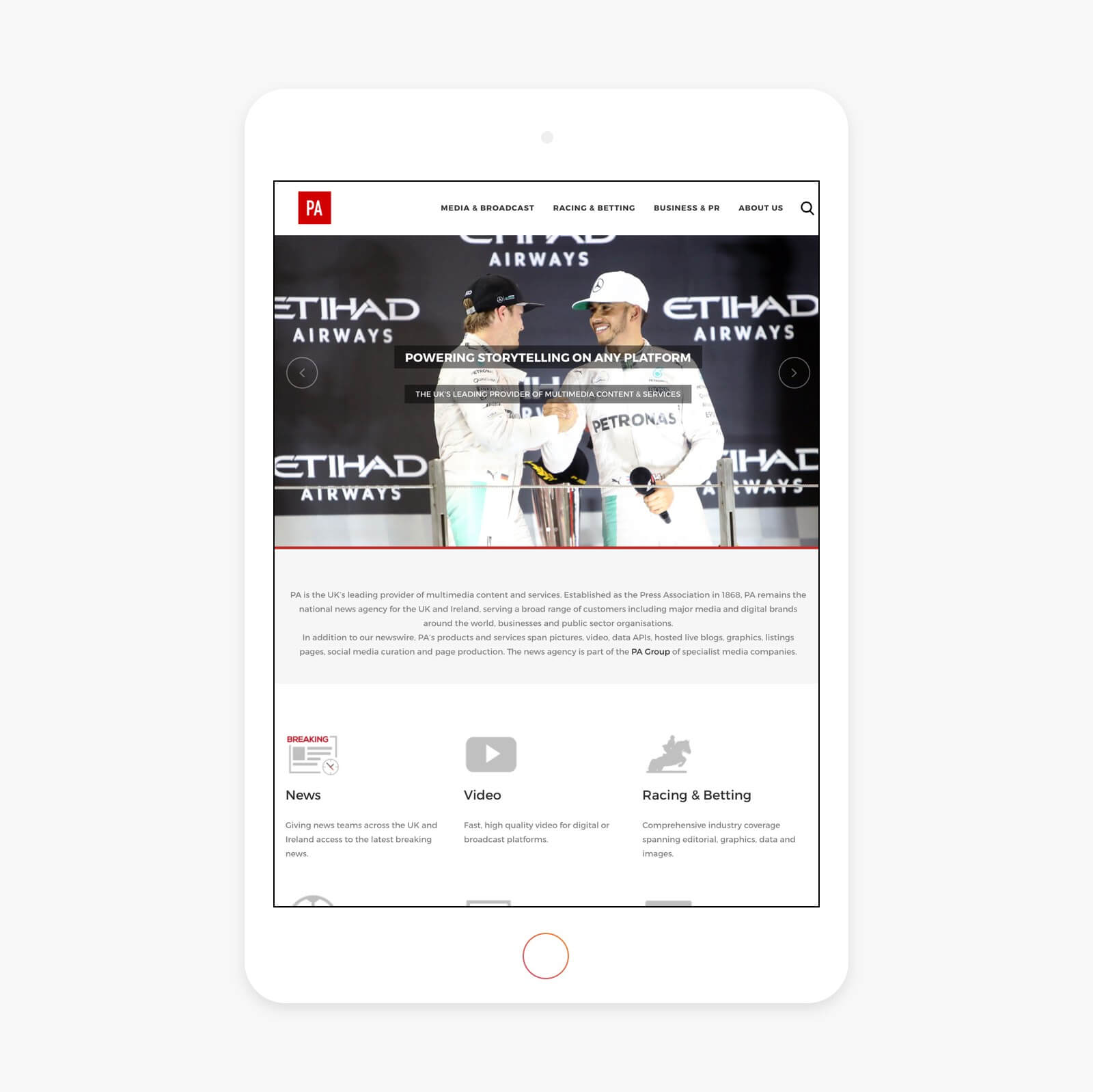 The Brief
The existing corporate site did not reflect the updates within the company structure of Press Association, so we were asked to re-establish PA's online presence, re-structure their online presence and make sure all departments of PA are represented strongly, allowing the site enough space to breathe, whilst always ensuring strong focus on carefully implemented calls-to-action throughout the site.
Our Approach
USER EXPERIENCE & STRATEGY. WEBSITE DESIGN. WORDPRESS THEME MODIFICATION. CONTENT ENTRY WITH IMAGE EDITING.
We restructured the way information is presented on the new website. In order to achieve this we integrated a lot of nifty custom features; for example, Salesforce integrated forms and an RSS feature allowing the client to create a newsfeed of carefully funnelled news to appropriate pages where various stakeholders can see the services that can be bought from Press Association.
A lot of pages had advanced custom layouts to really make the content shine. All of this is easy to update and modify moving forward, which empowers the client to have complete ownership of their own site. We had an excellent relationship with the client throughout this project and we built up a productive and communicative relationship which also served to increase the quality of the final product.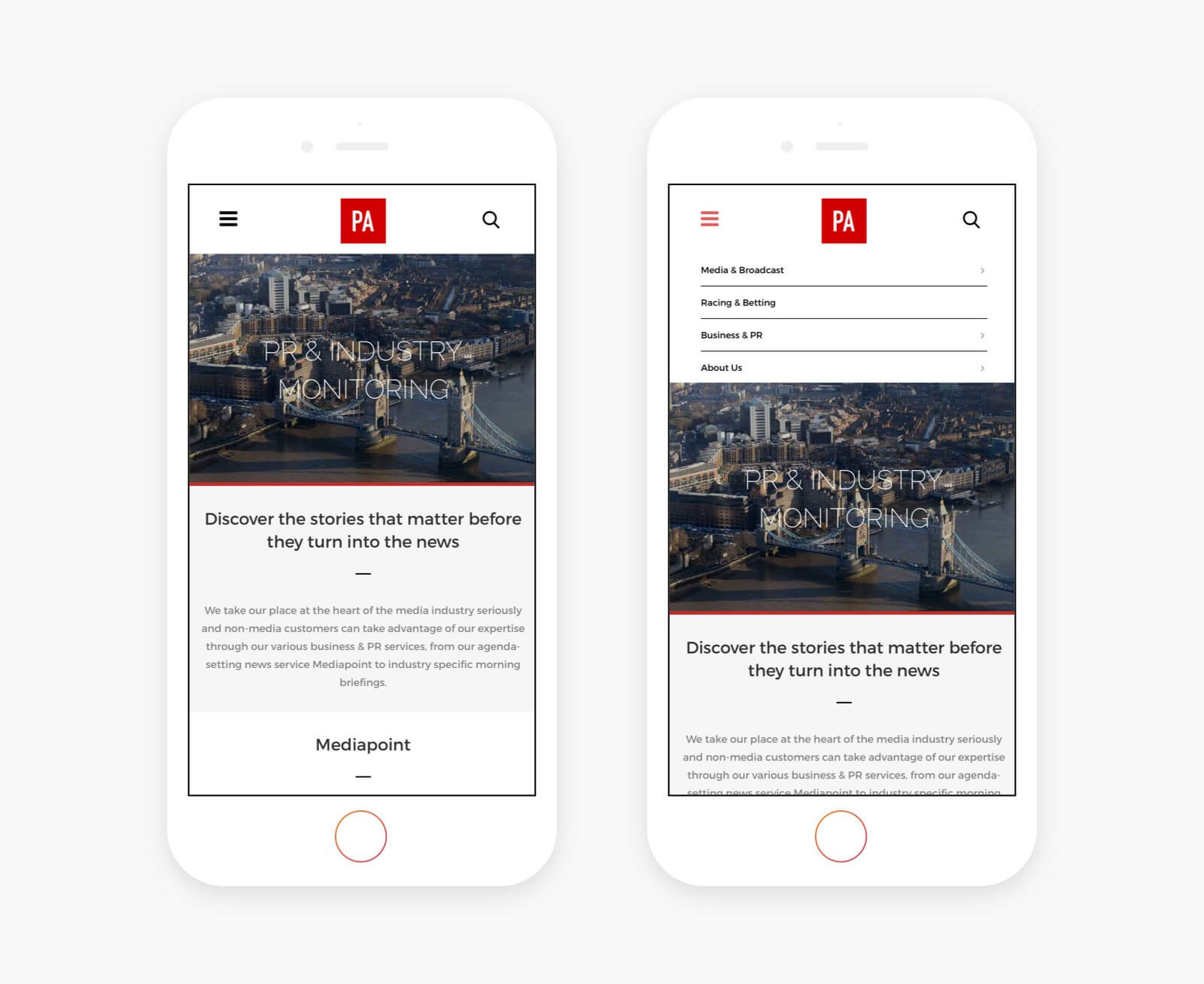 Like what you see?
Let's talk!
or email: eat@wholegraindigital.com