Mr Fox Magazine
A fast turnaround for Mr Fox magazine
The aim of Mr Fox is to offer quality, intelligent and thought-provoking content as well as stylish and unusual ideas – for your kids and your home.
Mr Fox was launched because at the time, there was not a resource relevant to to mothers of boys. When it comes to fashion and décor, traditional parenting media gives plenty of column inches to 'pretty' things for girls but very little space for interesting or unusual boys stuff. Mr Fox set out to redress the balance.
However, as most of the content is as relevant to parents of girls as those of boys, and as time has gone on and the team at Mr Fox grew, broadening their readership was the logical next step. Since its launch, Mr Fox has gone on to address all aspects of parenting boys and girls, while continuing to ensure there is as much great content for boys as there always has been.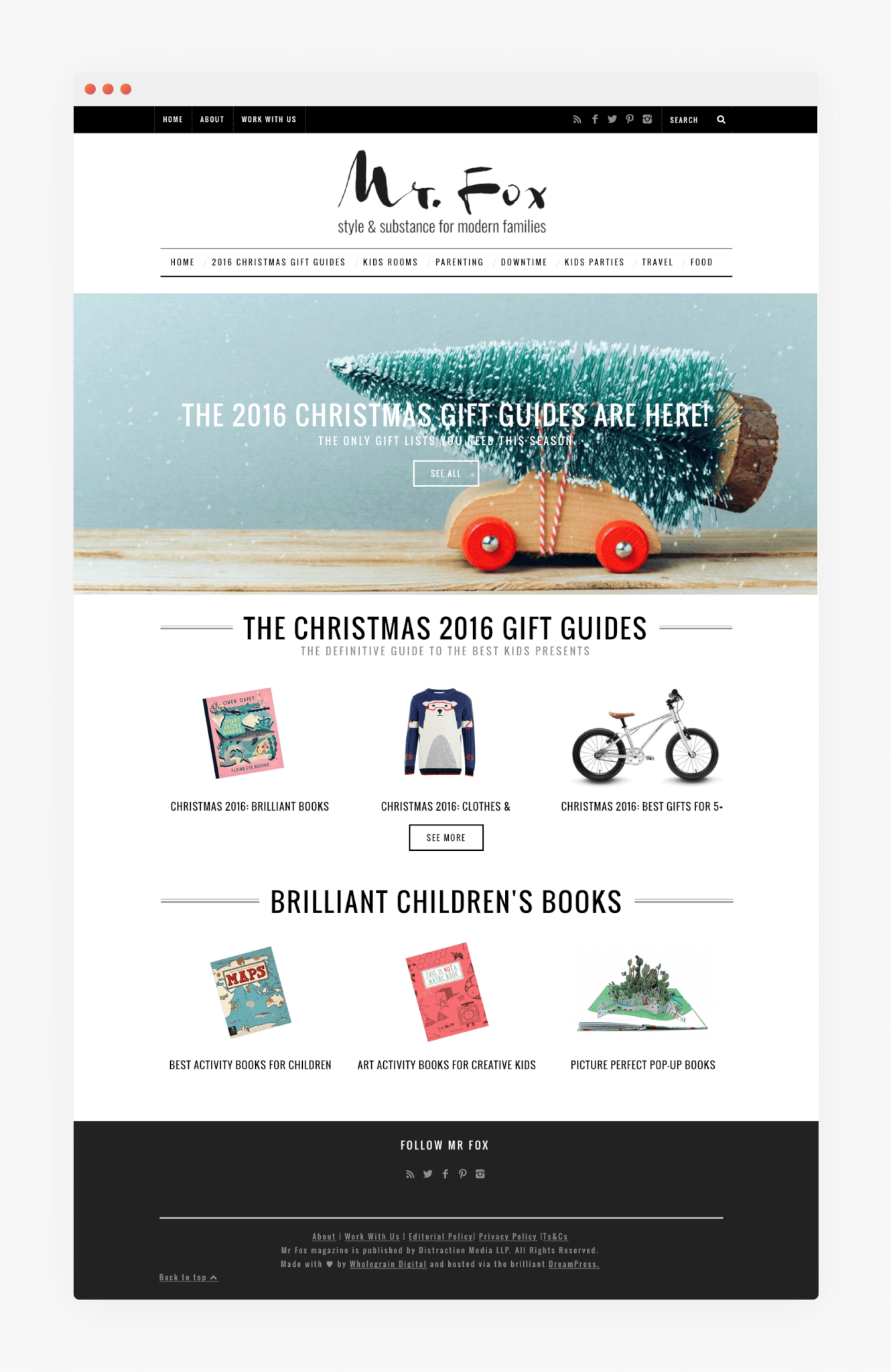 The Brief
Mr Fox was due to launch within a few weeks of approaching Wholegrain. Their development of the online magazine had faced some delays so a fast turnaround was required, without compromising quality for this high-end brand.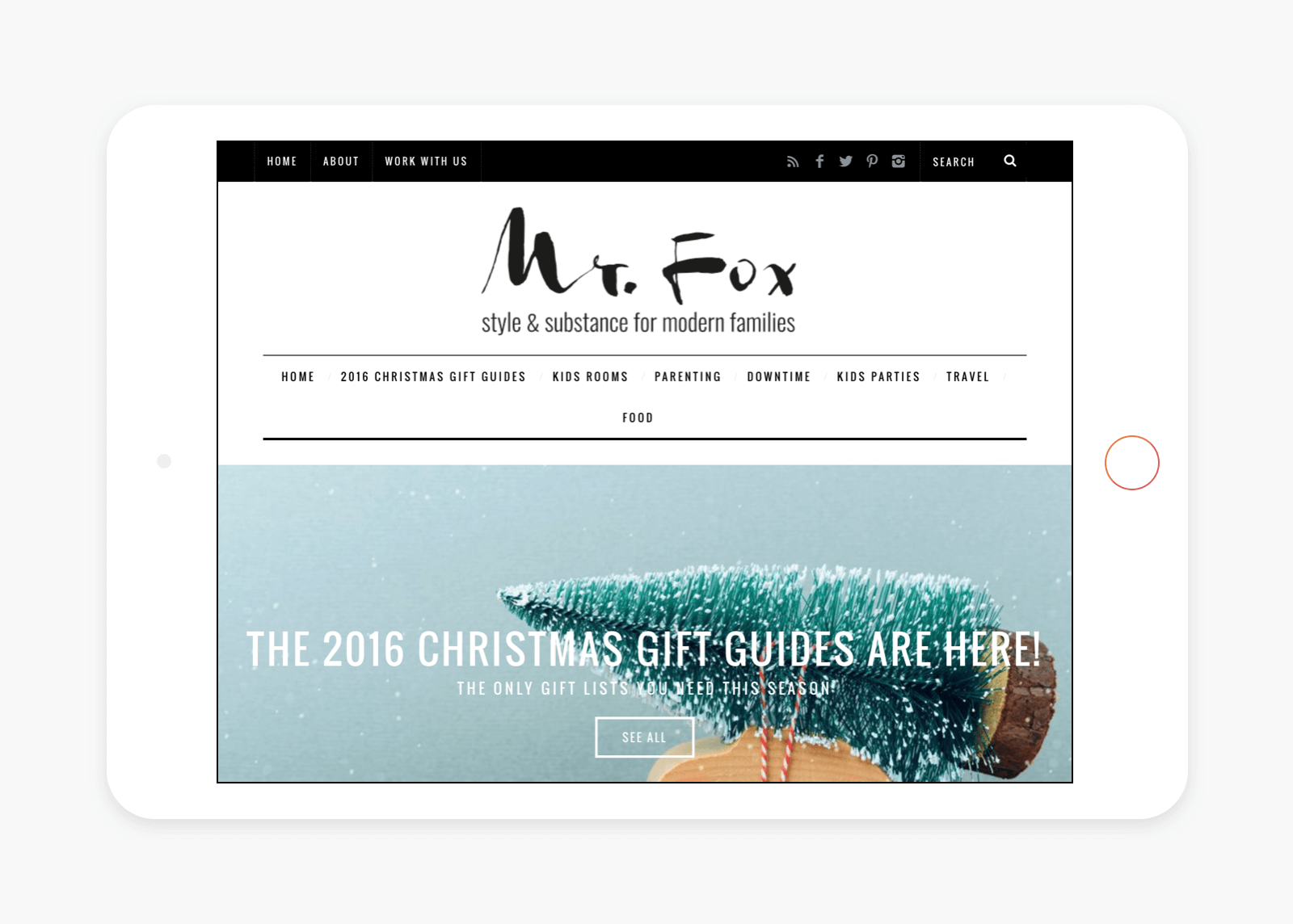 Our Approach
CONCEPT DESIGN. WORDPRESS THEME MODIFICATION. CONTENT ENTRY WITH IMAGE EDITING. AD INTEGRATION
The Wholegrain team fell in love with the brand straight way, and although the timescales were short, we were committed to making it happen. An existing WordPress theme was selected, rebranded and customised, with ad blocks integrated in time for the official launch of the magazine.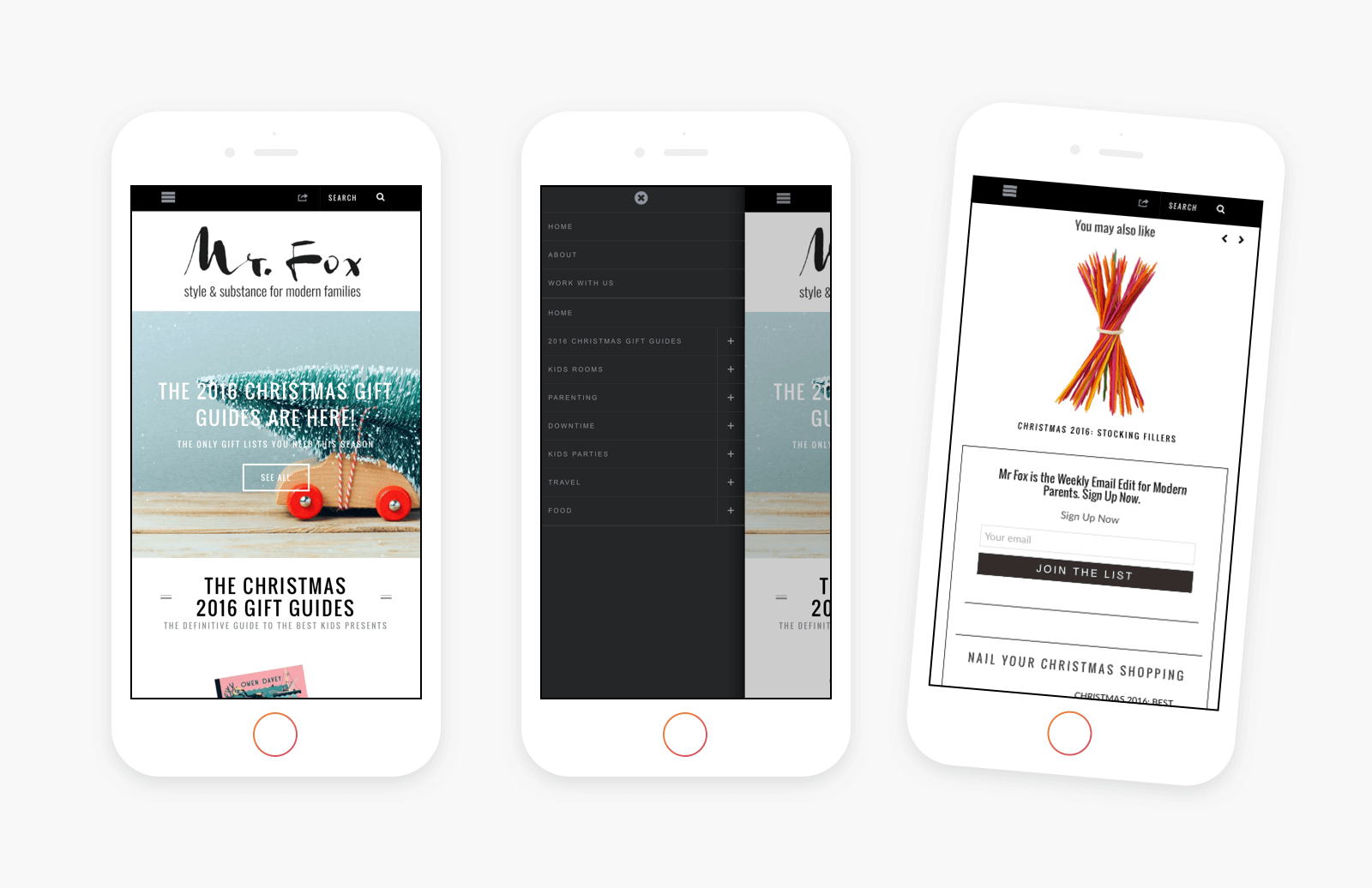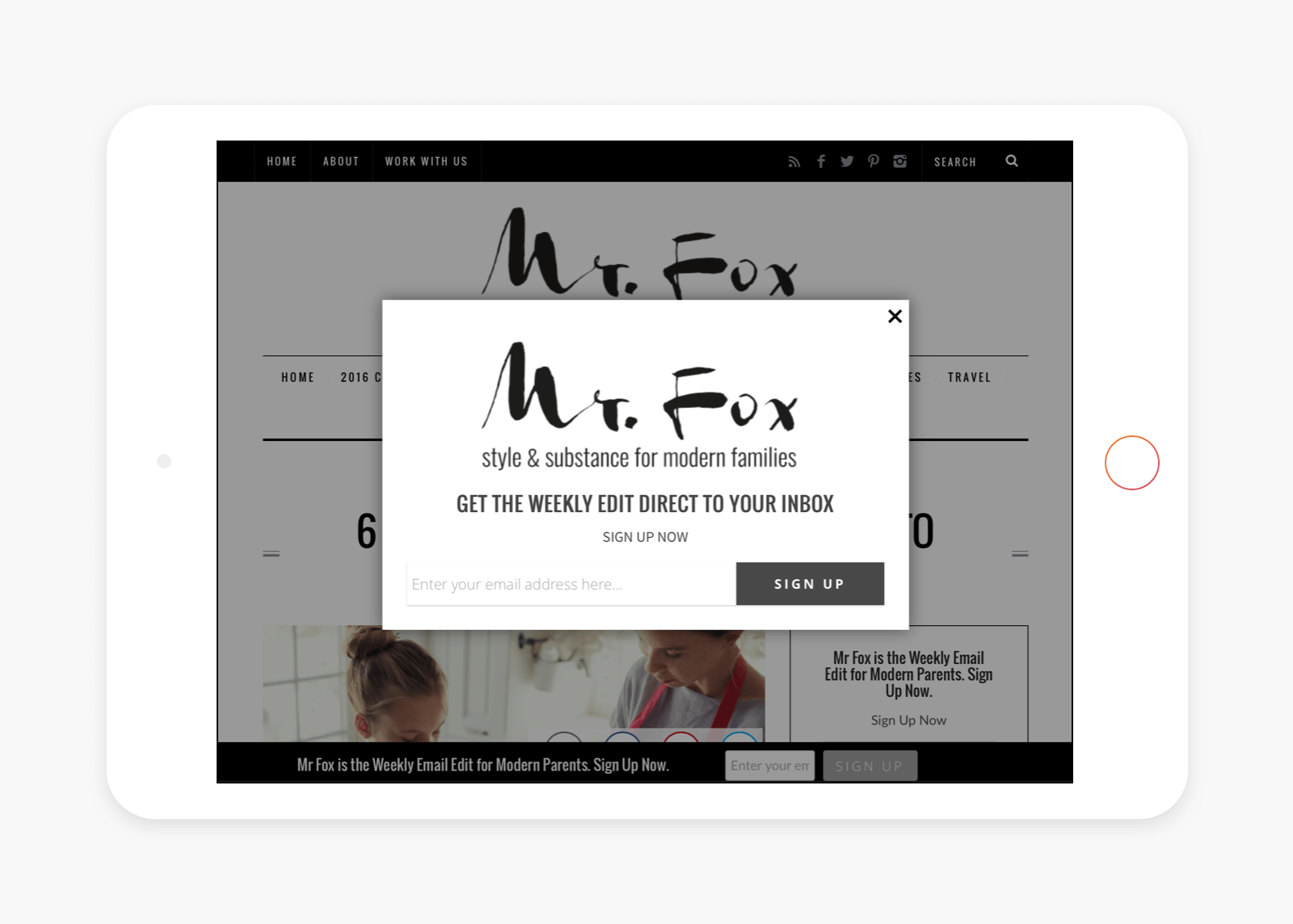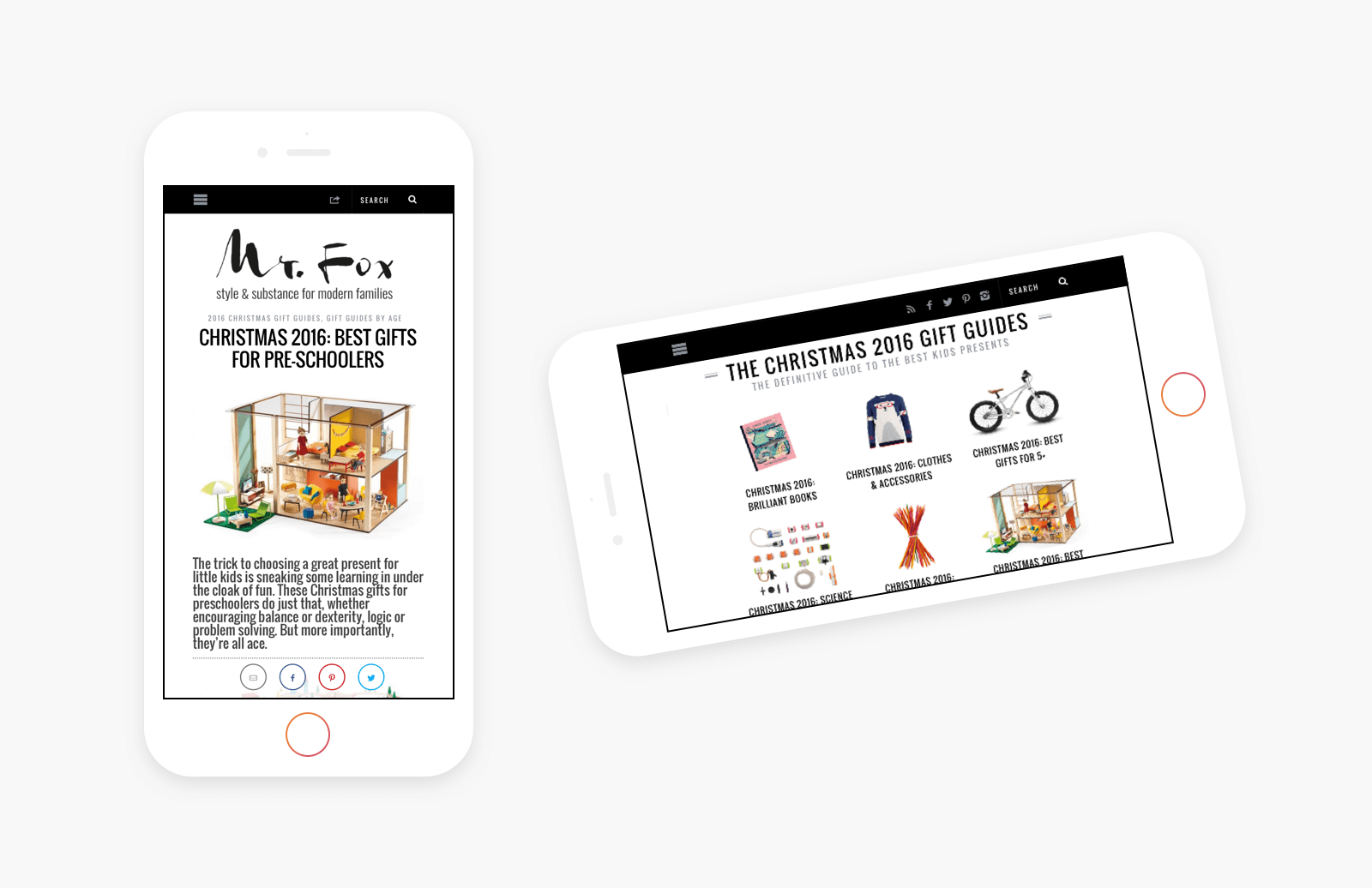 "
The site looks brilliant and we are so pleased with it and everything you have done. Wholegrain have been fantastic to work with from start to finish – a different league compared to other web developers we have worked with previously.
Kate Clarke, Publisher
Like what you see?
Let's talk!
or email: eat@wholegraindigital.com