Designing a website that performs for Morpheus
Morpheus Gym Design is one of the leading gym design consultancies in the UK, with a portfolio ranging from luxury home gyms to commercial and hotel gyms. Coming from a background of running their own gyms in central London, they have leveraged their industry experience to develop a successful consultancy business to plan, design and fit out gyms optimised for their target audience.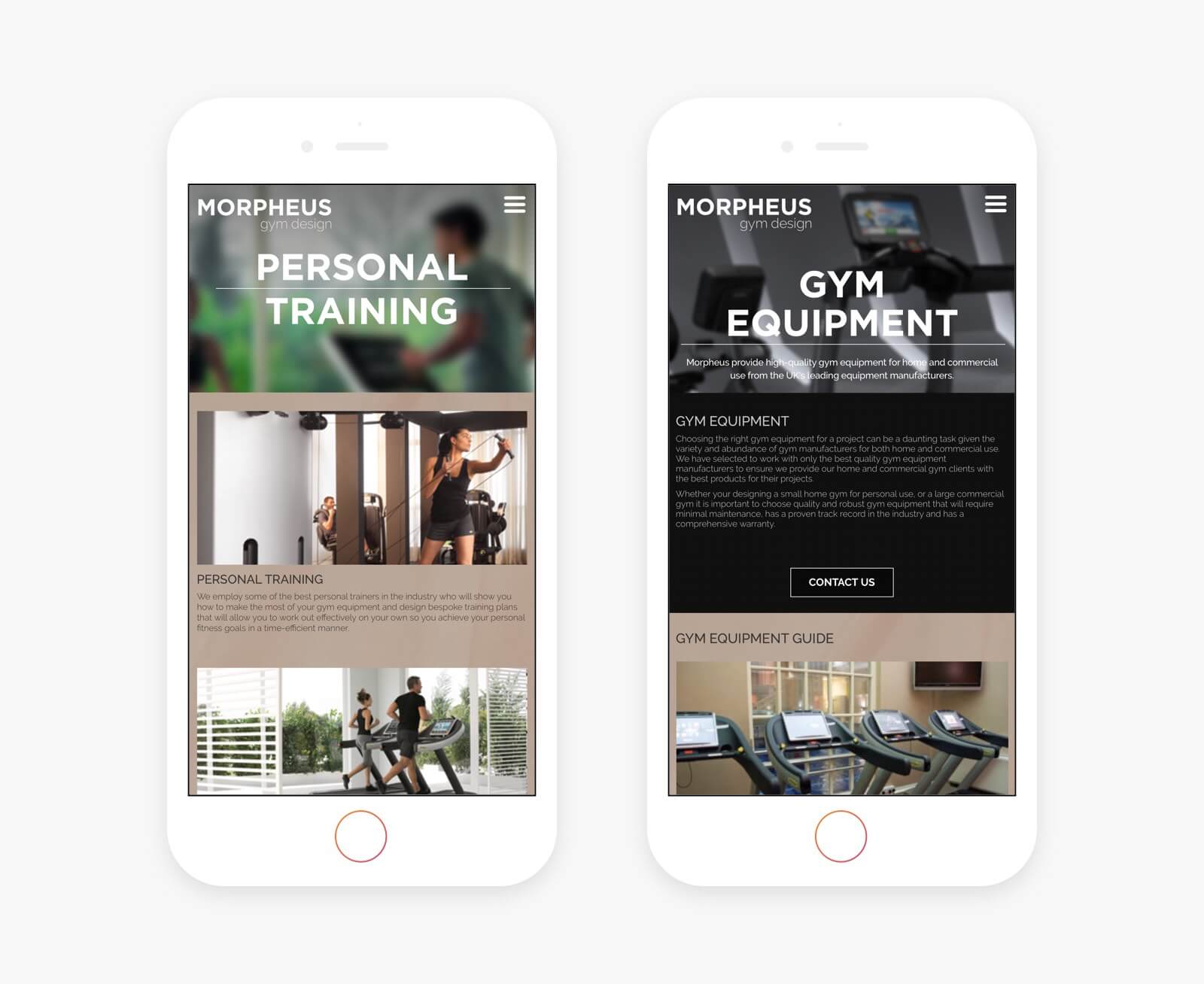 The Challenge
Morpheus needed a website that positioned the company clearly in the high end luxury gym market and appealed to their main target audience of individuals looking for custom designed home gyms and luxury hotels.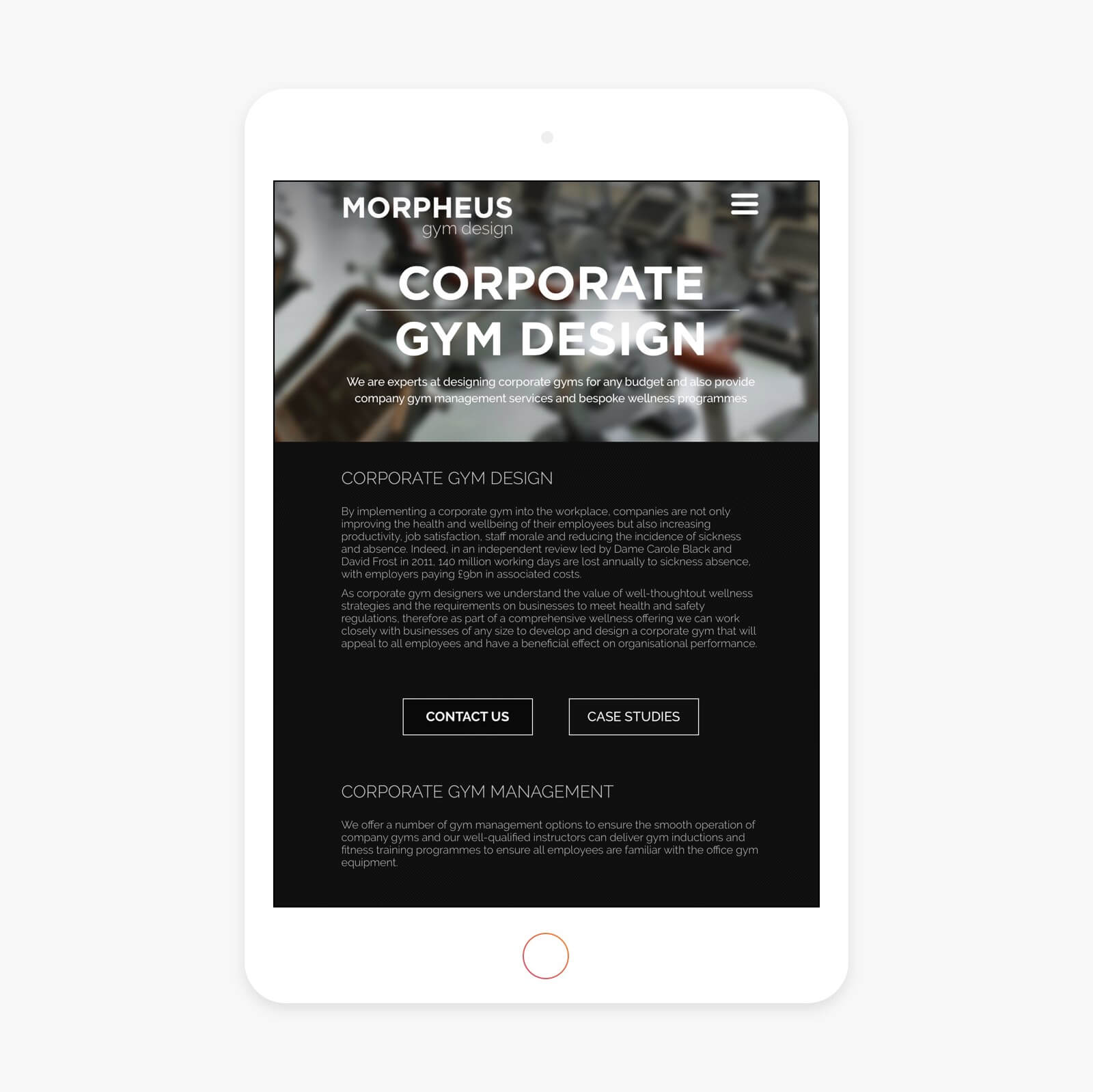 The Solution
We were privileged to have been given full creative freedom by Morpheus founder Michael O'Rourke and designed a custom WordPress theme that exudes the bespoke, luxury standards of Morpheus' own design services. The website uses strong imagery to inspire potential customers and communicate the services and experience of the team.
EyeQuant attention analysis software was used to optimise the design and ensure that the visitors attention would be drawn to key messages and call's to action.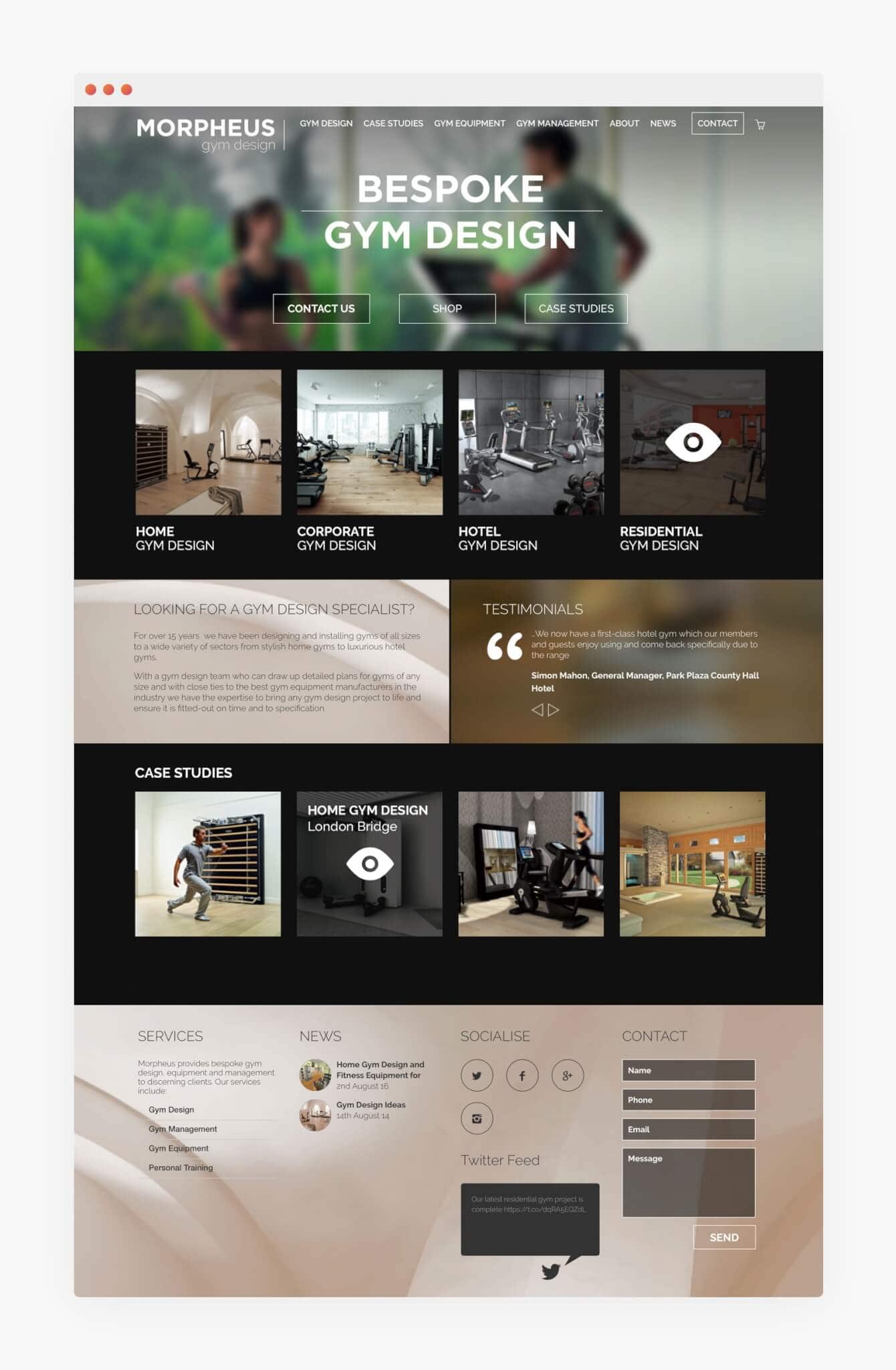 "
They go out of their way to work with you on a custom solution. There's a lot of give and take, and sharing of ideas and information, which I think leads to higher-quality solutions. I found them very supportive and very effective at communication. They're just very capable and competent professionals.
Michael O'Rourke, Founder of Morpheus Wellness Solutions