Marks & Spencer Business
Multisite for Business
Marks and Spencer (M&S) for Business is the B2B department of retailer Marks and Spencer Plc. Following the work we did on their retail site, M&S commissioned us to design and build a dedicated website to market their business products and services to corporate buyers in the UK and Ireland.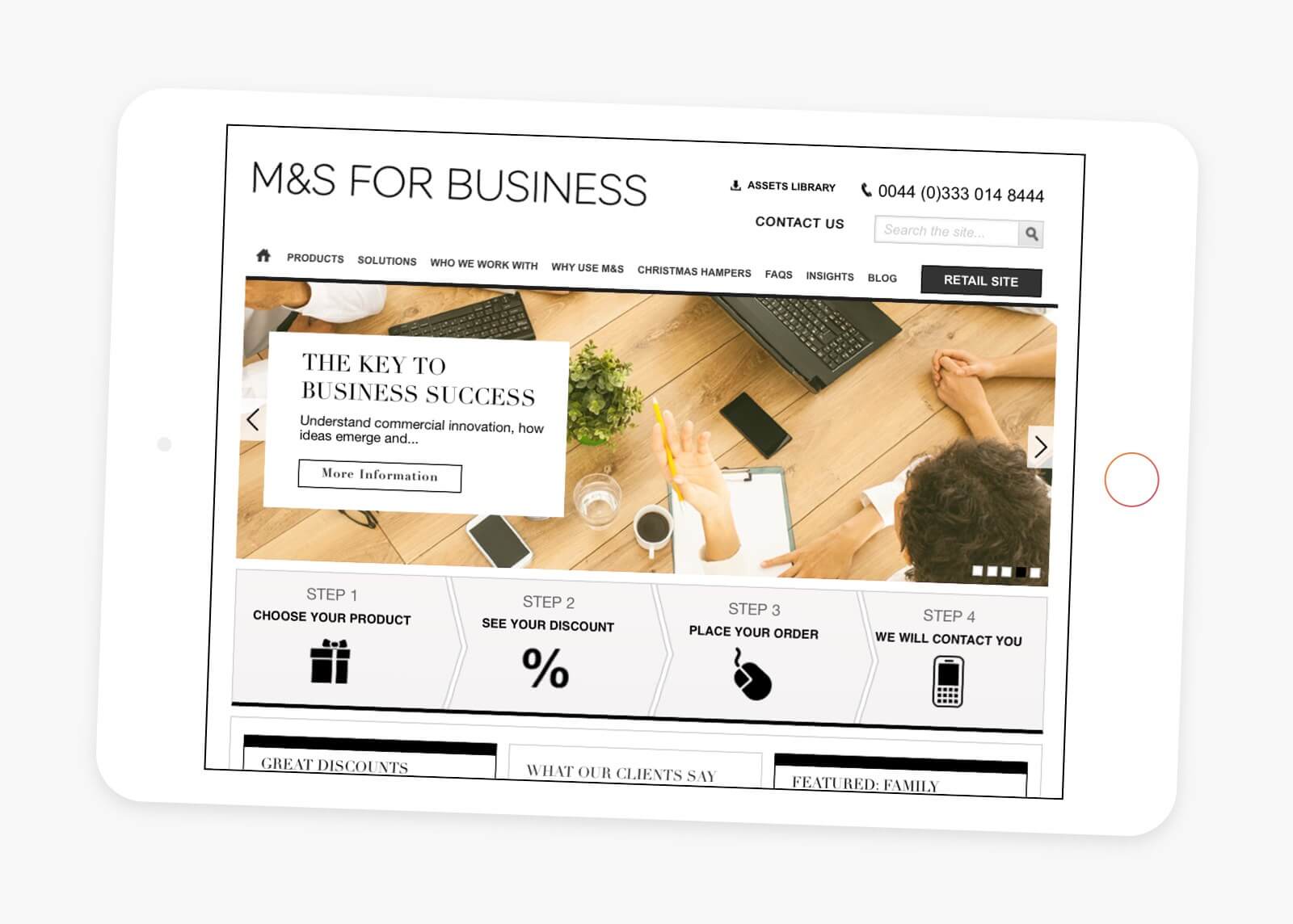 The Brief
Despite being one of the company's most profitable business units, M&S for Business did not have its own website.
They contacted us with a brief to build a site that would allow them to directly promote their offerings to business owners in the UK and Ireland. They also needed the site to clearly differentiate between the offerings in each country.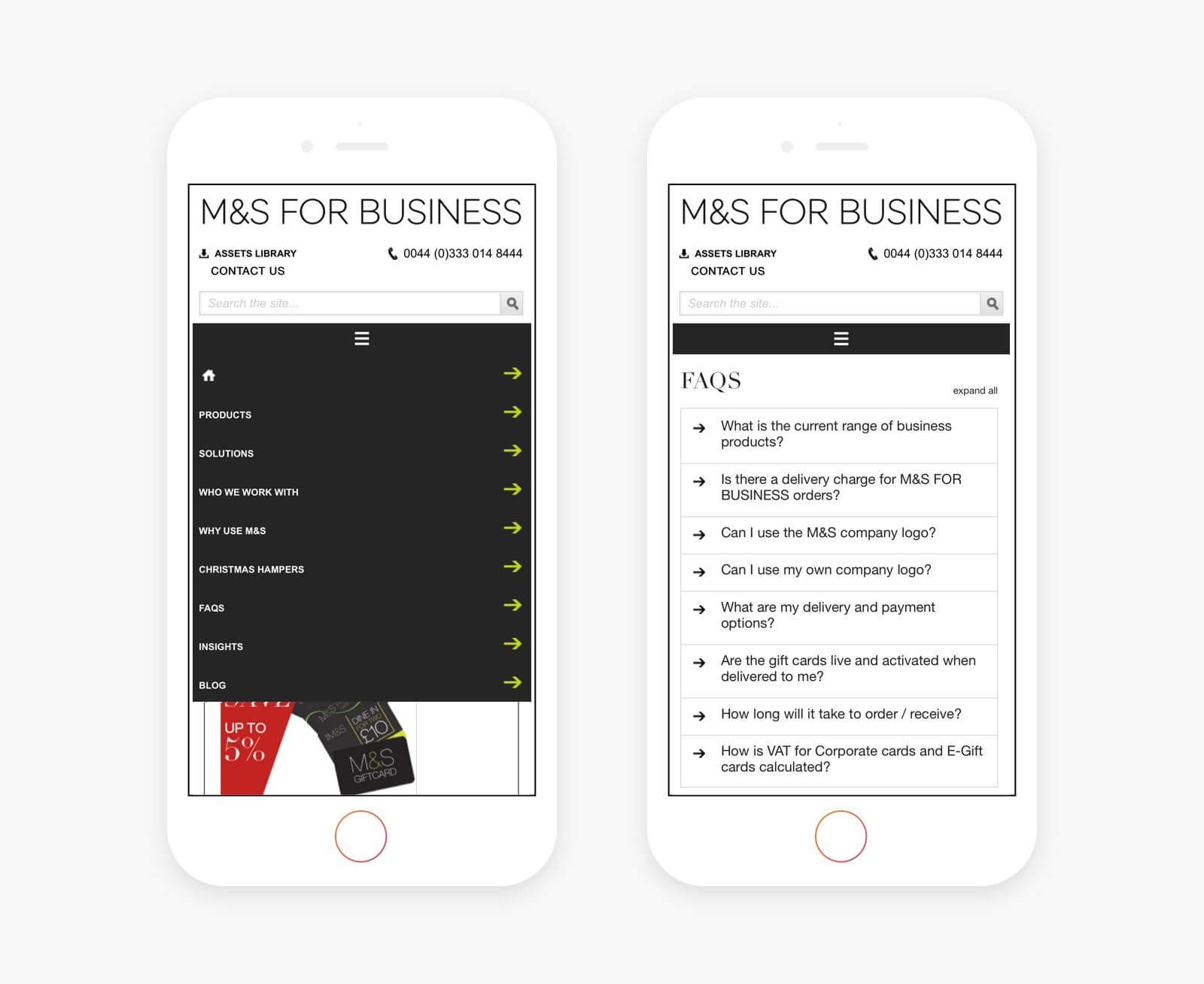 Our Approach
WordPress Theme Development. WordPress Multisite
Working closely with M&S, our team developed a responsive WordPress theme to showcase the B2B services offered by M&S for Business, with step-by-step instructions that make it easy for potential clients to take advantage of these offers.
We used WordPress Multisite to create the two sites for the UK and Ireland, so that they could be managed independently through a single CMS. We then added the Hreflang attribute, which identifies the national sites to search engines and avoids any potential issues with duplicate content.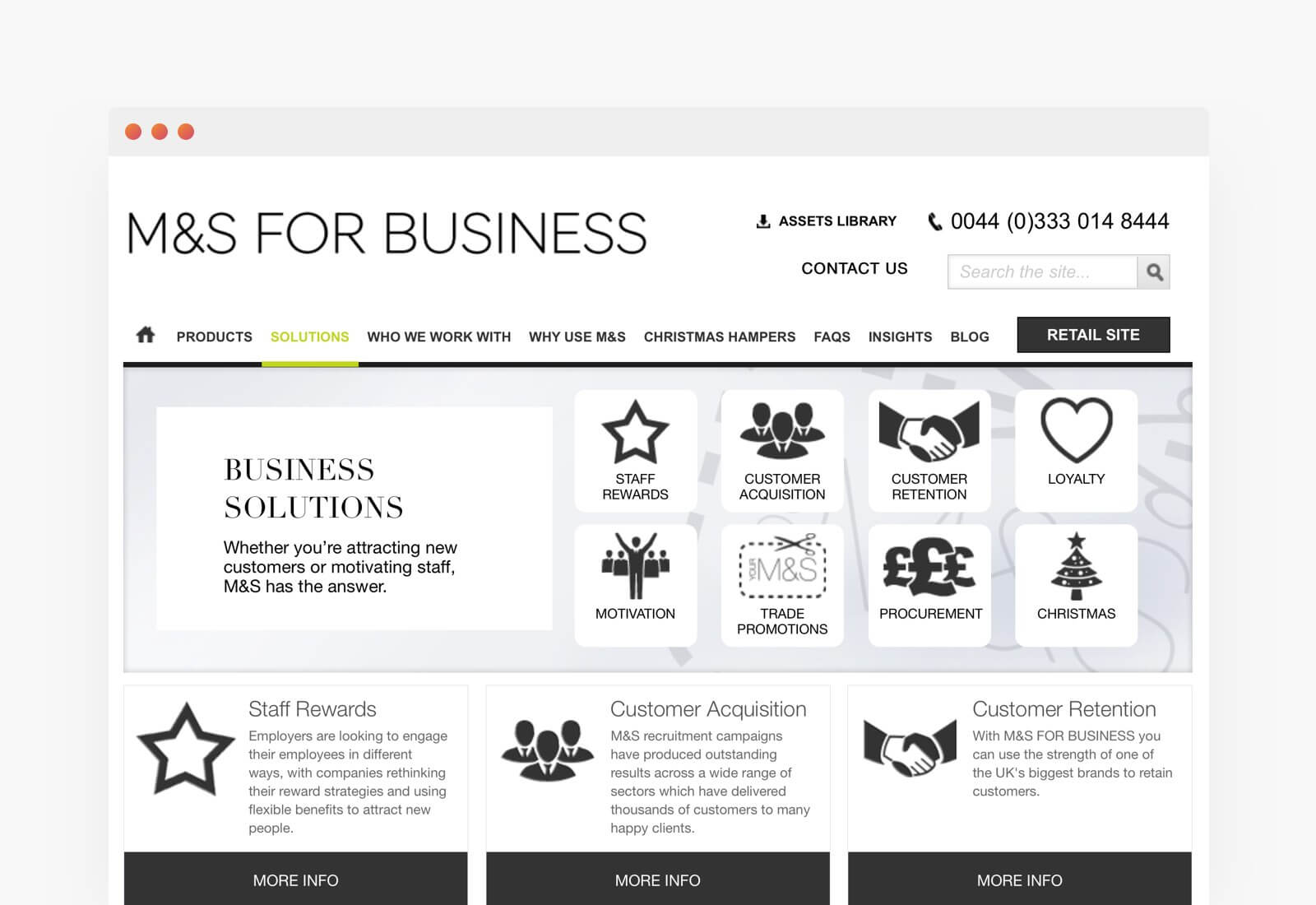 "
This looks amazing!! Love it! I just wanted to say thanks so much for helping to launch the B2B site last year, I still maintain that it is the best in the industry, so thanks for your support.
Hayley Santus, Client Relationship Manager, M&S for Business
Like what you see?
Let's talk!
or email: eat@wholegraindigital.com