Jon Egging Trust
Honouring Jon Egging's legacy
The Jon Egging Trust was set up in memory of Red Arrows pilot Jon Egging, who tragically lost his life at the Bournemouth Air Festival in 2011. Jon was a passionate supporter of young people, who helped to inspire them through his love of flying.
The trust was created to continue his dream of helping young people achieve their full potential. We were proud to have been asked to help Jon's family and friends create a website that honored this passion by sharing the fantastic work they are doing to help young people.
Of course we were also keen to help to raise awareness so that even more people can benefit from their Blue Skies youth engagement programme and the Inspirational Outreach work, which gives disadvantaged young people access to inspirational mentors.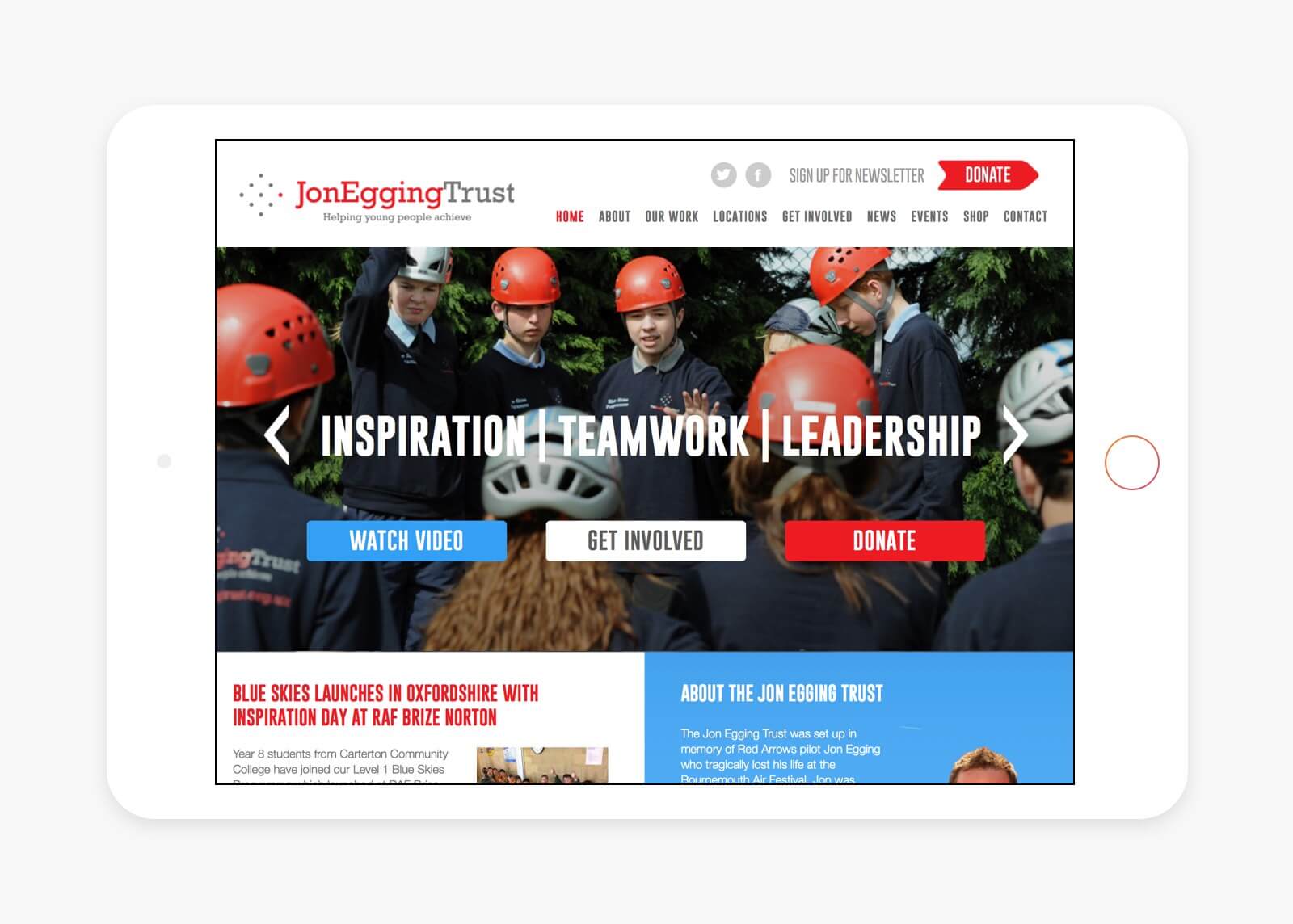 The Brief
We worked closely with Emma Egging to ensure that we created a design that would honour Jon's memory and appeal to both young people and educators/those working with young people who might benefit from their programmes.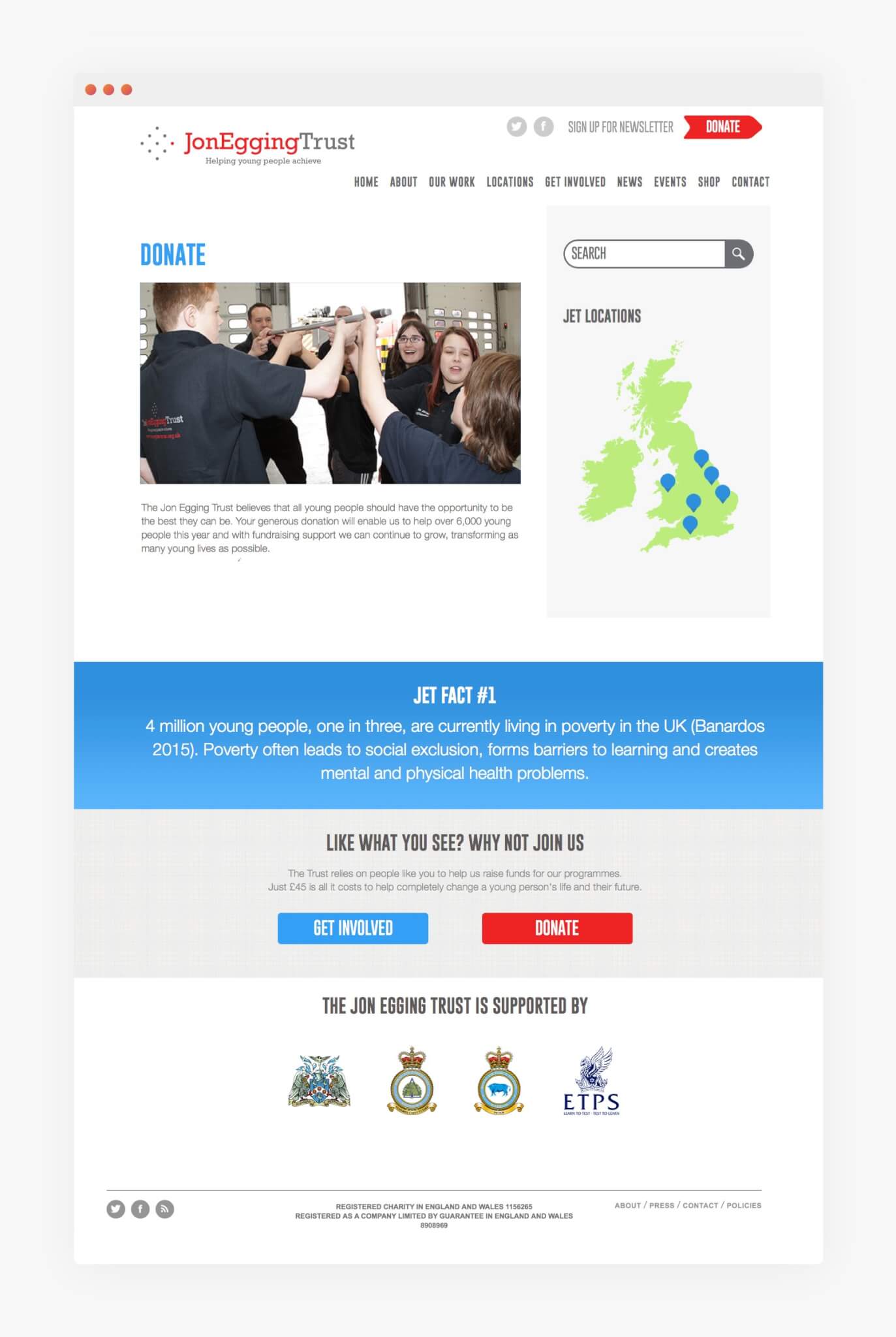 Our Approach
Strategy. Website design. Custom WordPress theme. Multisite. Woocommerce shop. Events calendar
We designed and developed a custom theme for The Jon Egging Trust, with the focus, as it should be, on the wonderful work the Trust does to improve the lives of young people.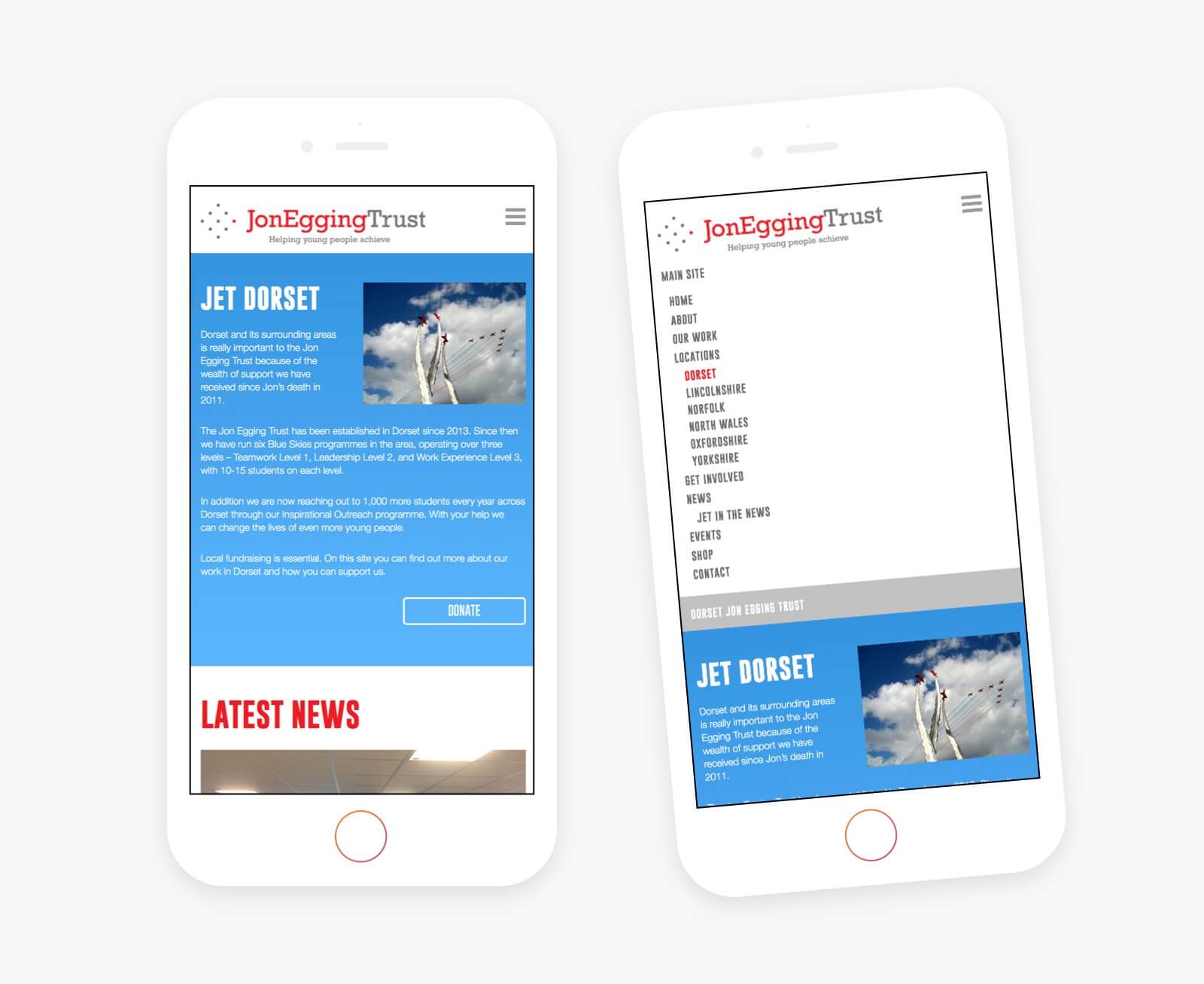 "
I really enjoyed the creative experience of working with you and your team. Having a fit for purpose website, which captures the ethos of the Trust and represents our work improving the lives of young people, is so very important and you have helped us to get it just right. Your patience is incredible and you were a delight to work with.
Dr Emma Egging, CEO - Jon Egging Trust
Like what you see?
Let's talk!
or email: eat@wholegraindigital.com