JLL
Promoting JLL's Portfolio
JLL is a financial and professional services firm specialising in real estate services and investment management. They have more than 58,000 people in more than 1,000 locations across 80 countries serving the local, regional and global real estate needs of those clients.
We have been working closely with JLL since 2013, delivering high quality websites for several projects including one for their annual charity fundraising event, the JLL Property Triathlon.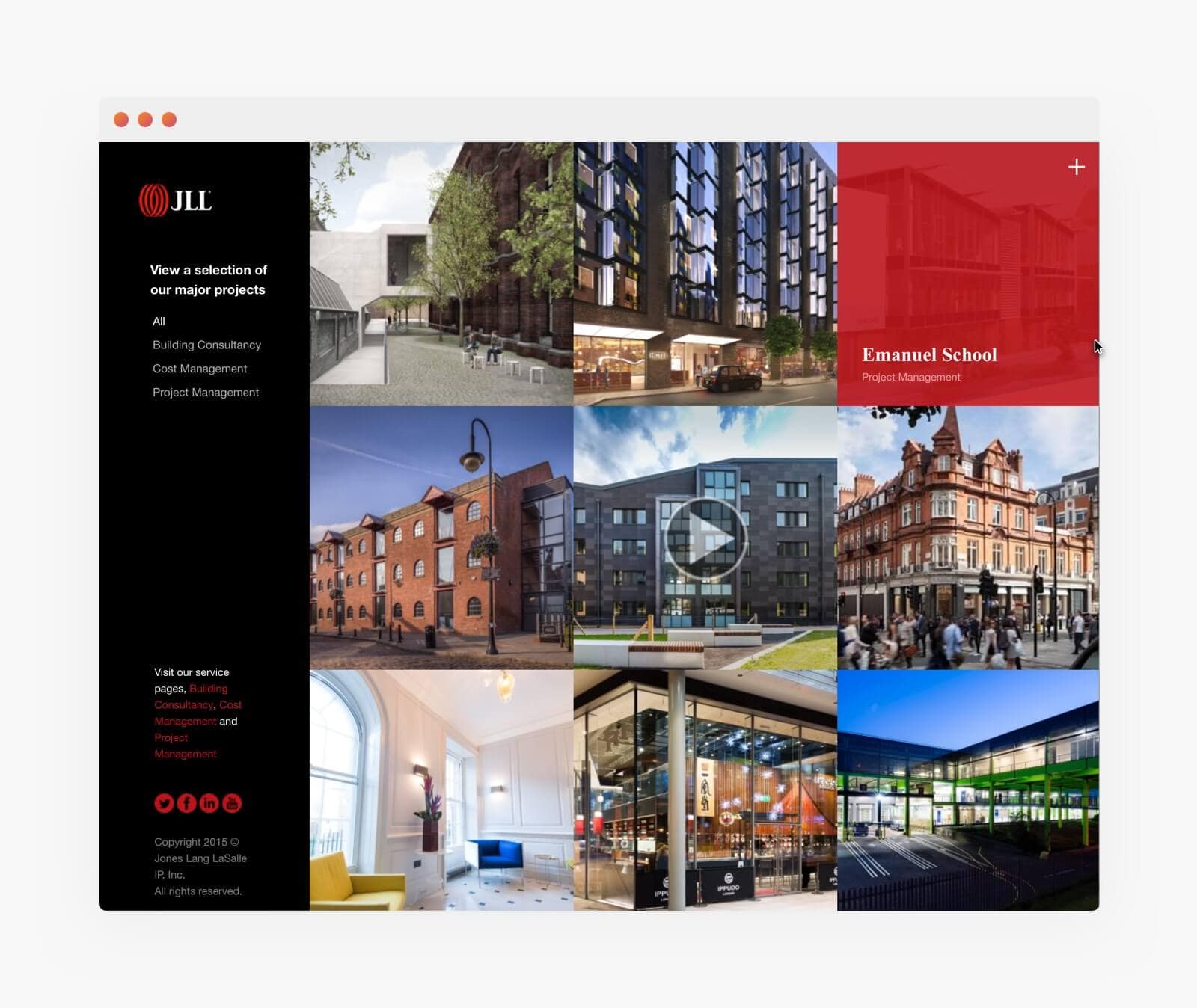 The Brief
JLL asked us to help them create a dedicated property portfolio site that they could share directly with potential new clients.
The new website needed to maintain the same branding as JLL's suite of sites and be part of their multi-site network, allowing head office to oversee all websites.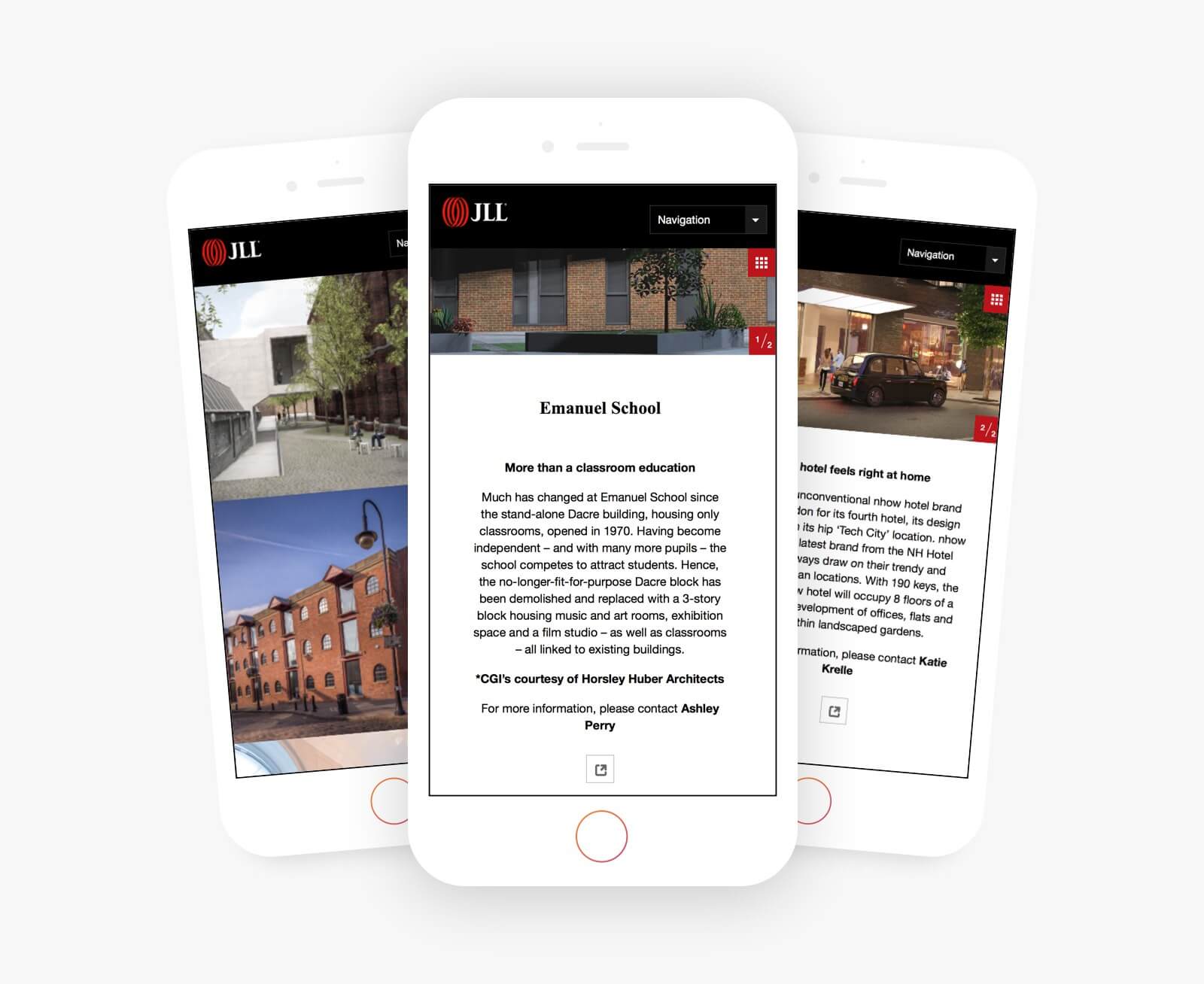 Our Approach
Theme Modification
We created a brand new site for JLL within their multi-site network, by modifying an existing WordPress theme.
The new website is dedicated solely to JLL's UK portfolio and showcases their best practice examples visually, allowing clients to click through for more information on the projects that are of most interest to them.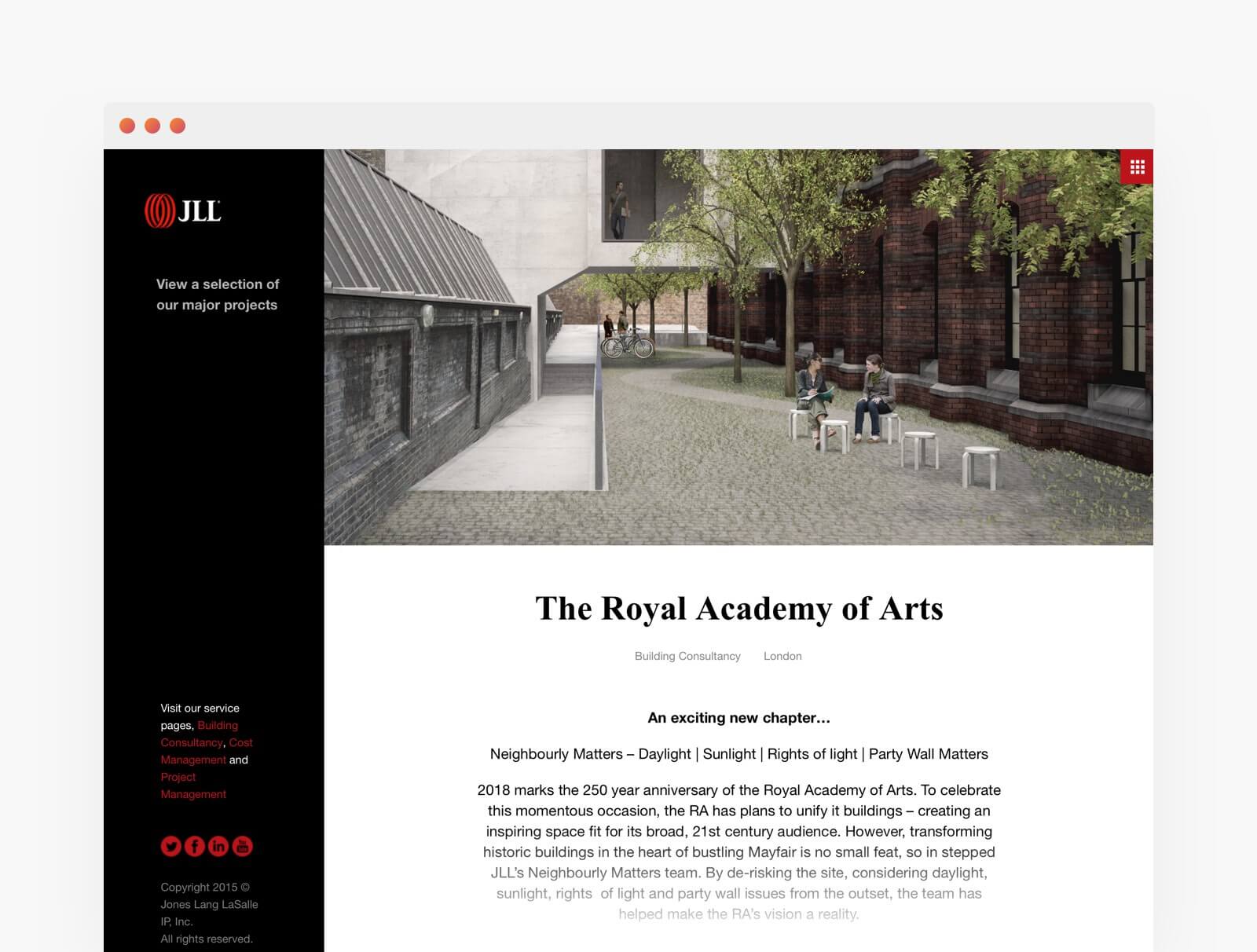 Like what you see?
Let's talk!
or email: eat@wholegraindigital.com