Haus Block Management
Helping Haus Block Management make more clients happy
Established in 2008, Haus Block Management provide residential management services to owners and residents of properties in London.
With a team of professionals experienced across a wide range of property types, Haus focus on properties within the M25 area. This allows them to offer the highest standard of service, including regular face-to-face contact and fast response times.
Based on The Kingsland Road, between Shoreditch and Dalston, the team's dedication to excellent customer service is helping them to carve out a name for themselves as London's most service-oriented Property Manager.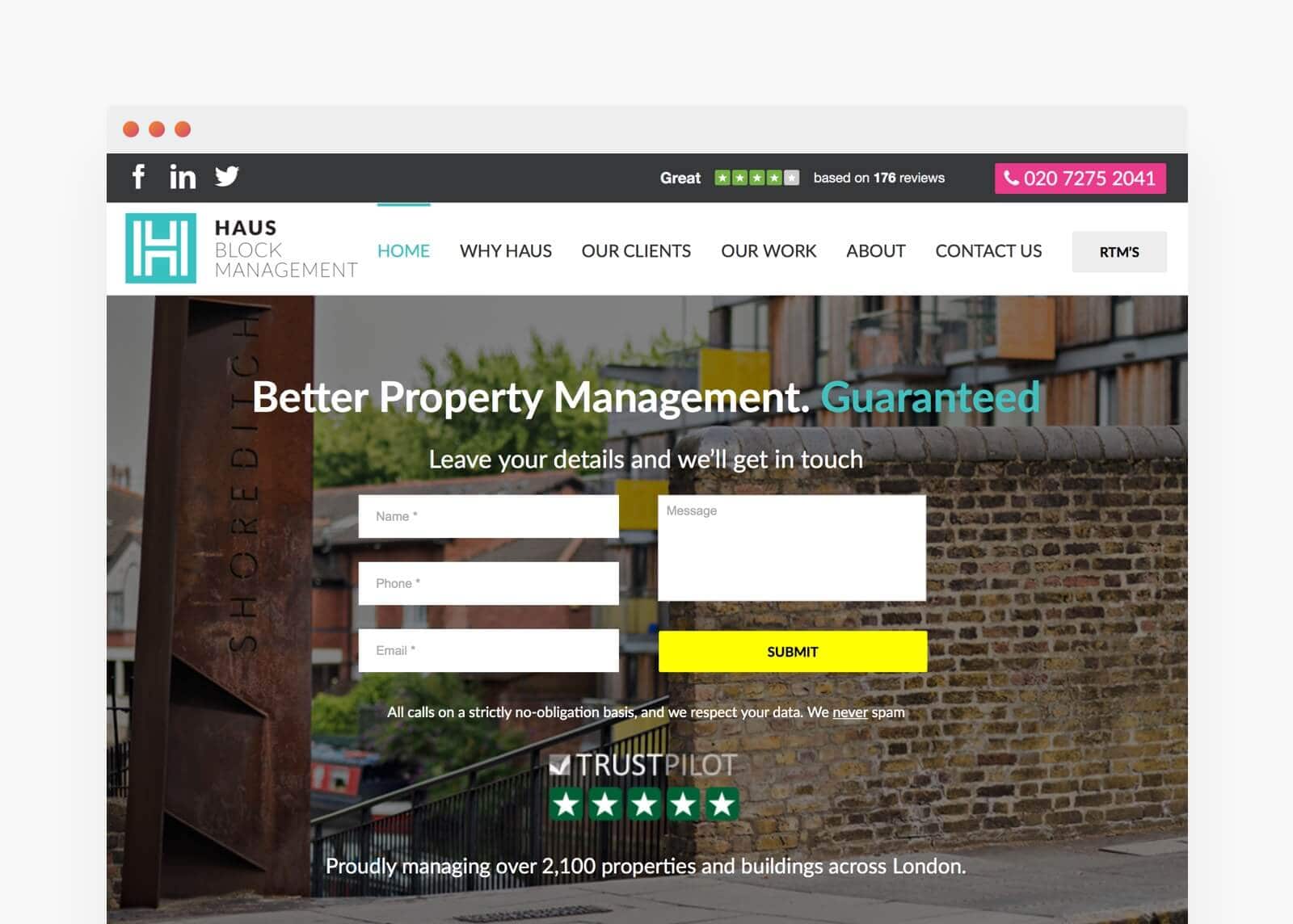 The Brief
Haus contacted us as they wanted to bring their website up to date to better reflect their high service standards and attract more of their ideal customers – the residents groups they love to serve.
They needed the website to highlight how many happy clients they already have as well as showing how committed they are to being the best property management company in London.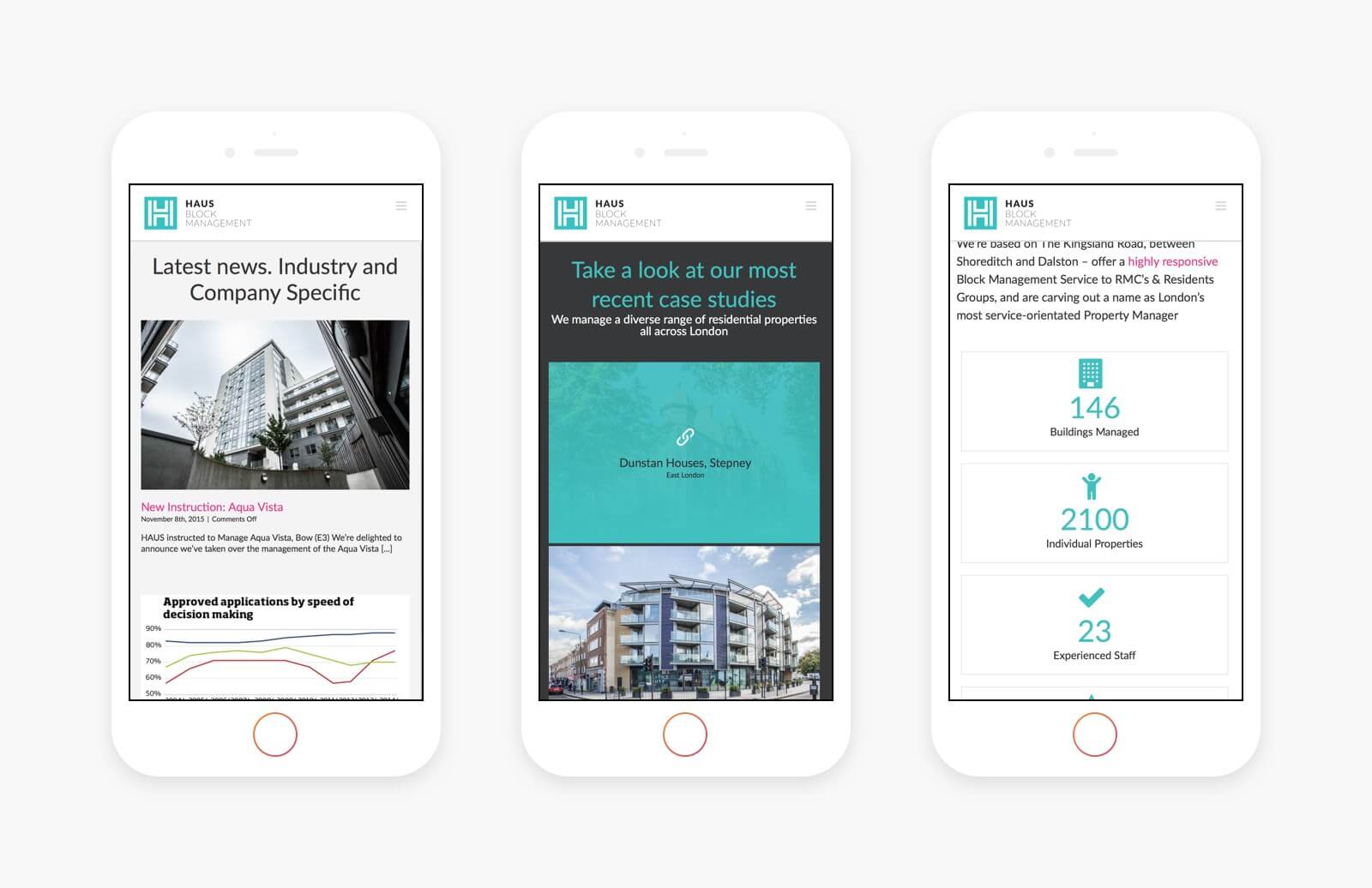 Our Approach
WordPress Theme Modification
We designed Haus' website by modifying an existing WordPress theme, adding testimonials from existing clients for social proof of their outstanding service.
We also improved the contact forms, giving them more visibility and making it easier for potential clients to get in touch.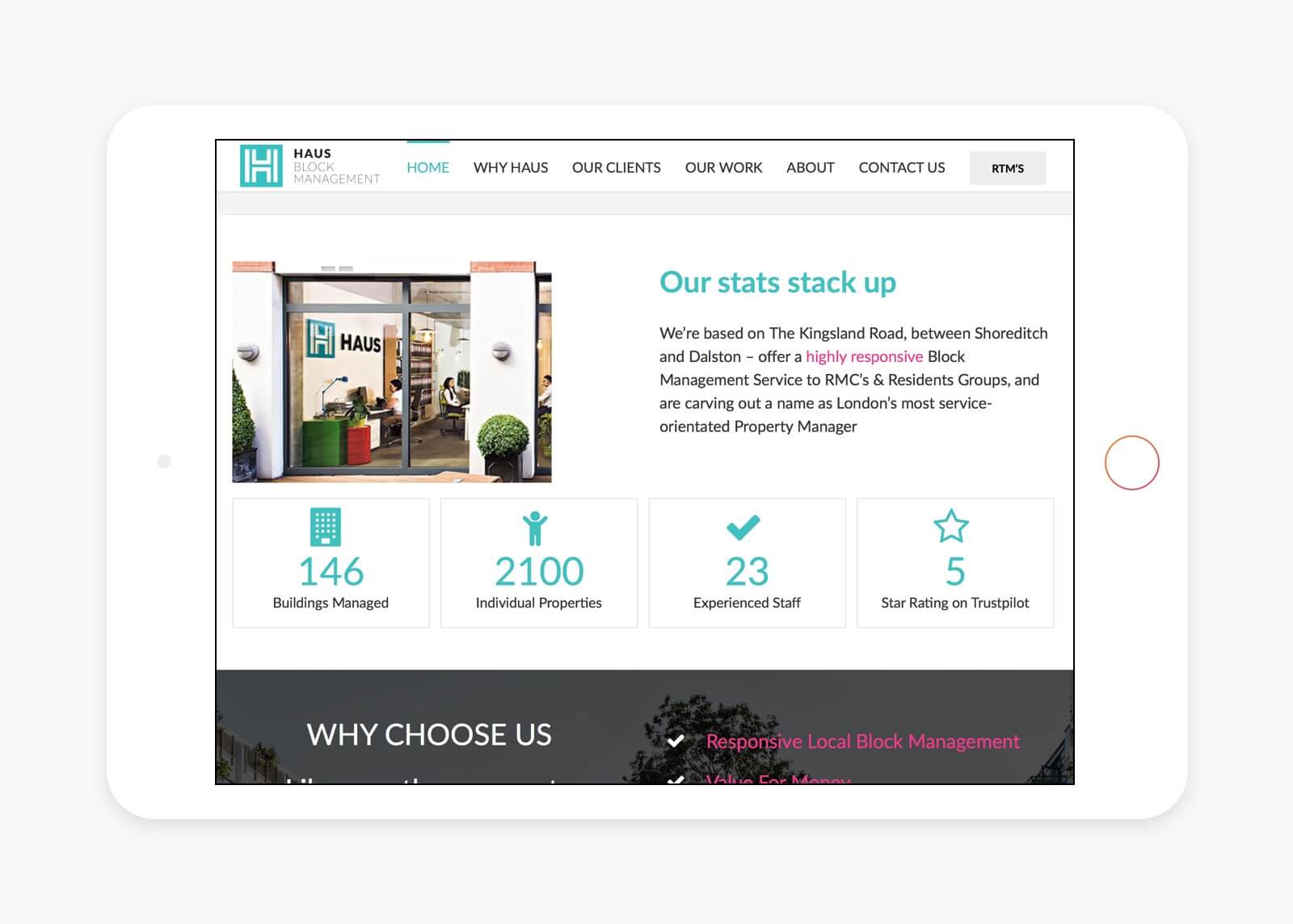 The Results!
The new site we created for Haus Block Management has contributed to a significant improvement in conversion rates since going live, helping them to make even more clients happy!
"
My current website was completed by Wholegrain Digital and they did an excellent job. Over the last fifteen years I've had lots of websites (too many probably!) developed for four businesses, and both the end-product Wholegrain delivered – and the process to get there, were the 'best' I've so far been involved with. Attention to detail was great, I was kept regularly informed of progress, changes I requested were swiftly implemented, and I was given sound advice throughout on what would 'work' and what wouldn't from both design and conversion perspectives.
Particularly, I have to say that I was impressed with the balance that was achieved here – and strong conversion principles seemed to drive many of the design decisions which were made along the way. The proof is in the pudding here though, and since I have gone live with the new site I have experienced a significant improvement in my conversion rate. I'd use them again in a flash.
Gareth Martin - Managing Director, Haus Block Management
Like what you see?
Let's talk!
or email: eat@wholegraindigital.com