Genesis Imaging
Creating an impactful website for Genesis Imaging
Genesis Imaging, based in South West London, offer premium photographic printing, professional mounting and bespoke framing services. They work with high profile clients – including British Airways, John Lewis, The Tate and Wellcome Trust – to help them bring their work to life.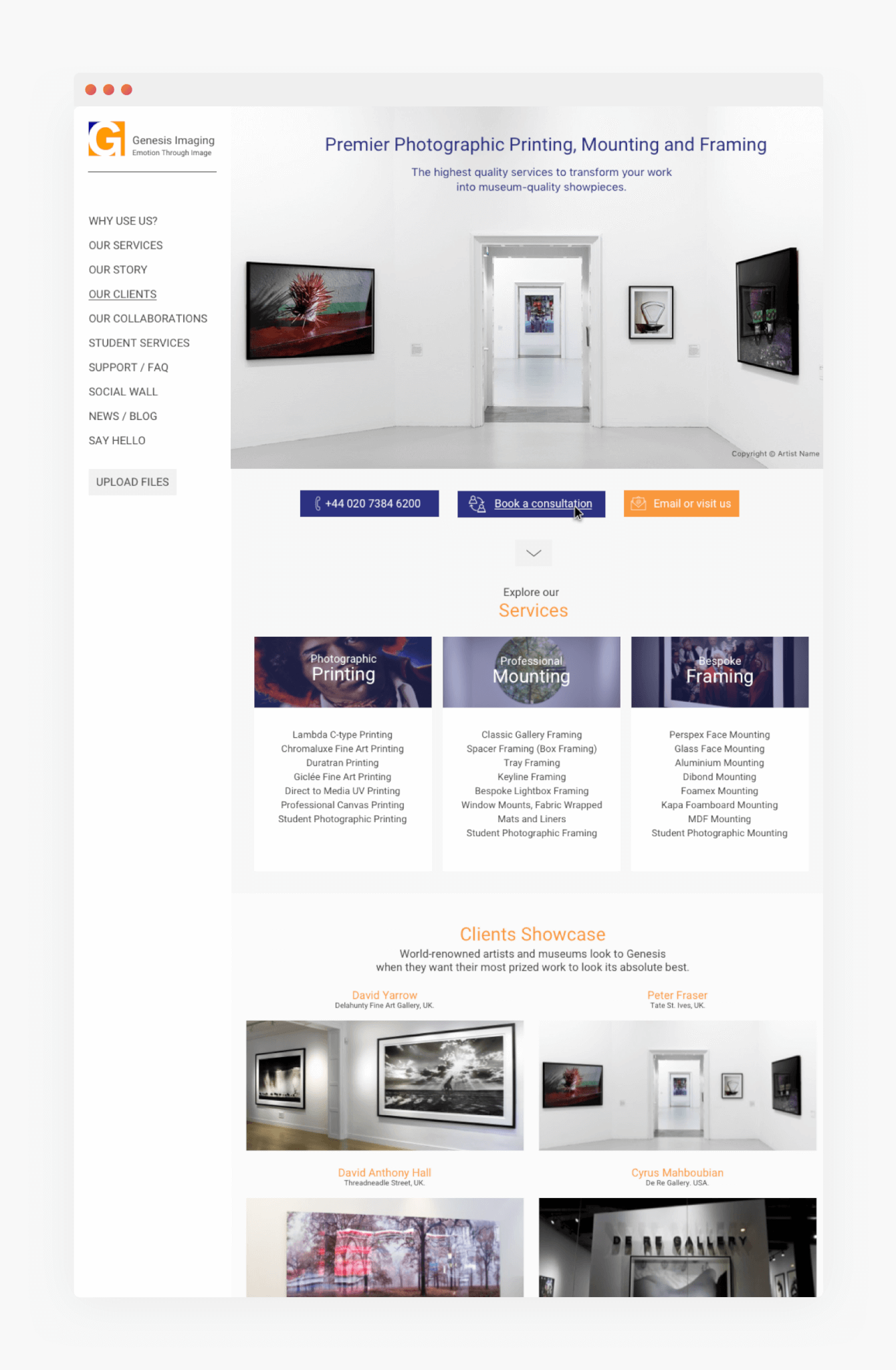 The Brief
Genesis Imaging wanted to create clean, impactful website that would be easy to navigate. The brief was to build something that would centre around their fantastic prints and explain their services clearly and quickly.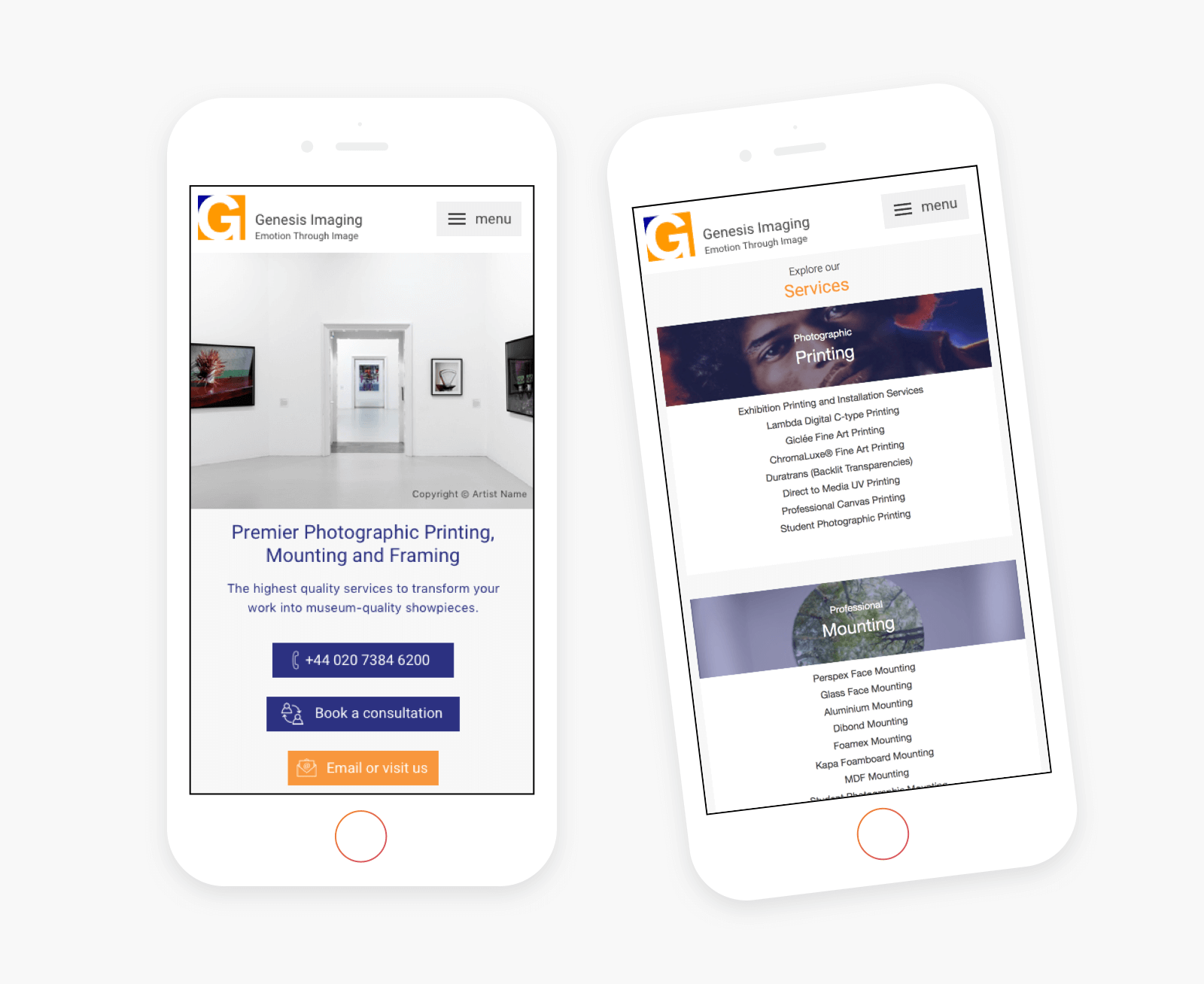 Our Approach
Responsive Design. WordPress Responsive Coding. Integration with Amazon S3 for File Delivery. Hosting. Maintenance
Working closely with Genesis, we produced a conversion-optimised website, including integration with Amazon S3, making it easy for customers to upload large files, thus saving them time. The new website is easier to use, helping the team at Genesis to achieve their website goals of converting more site visitors to customers.
Based on the insight gathered through the years, we have worked together with Genesis Imagining to keep on improving the design and updating key pages to ensure its continued effectiveness.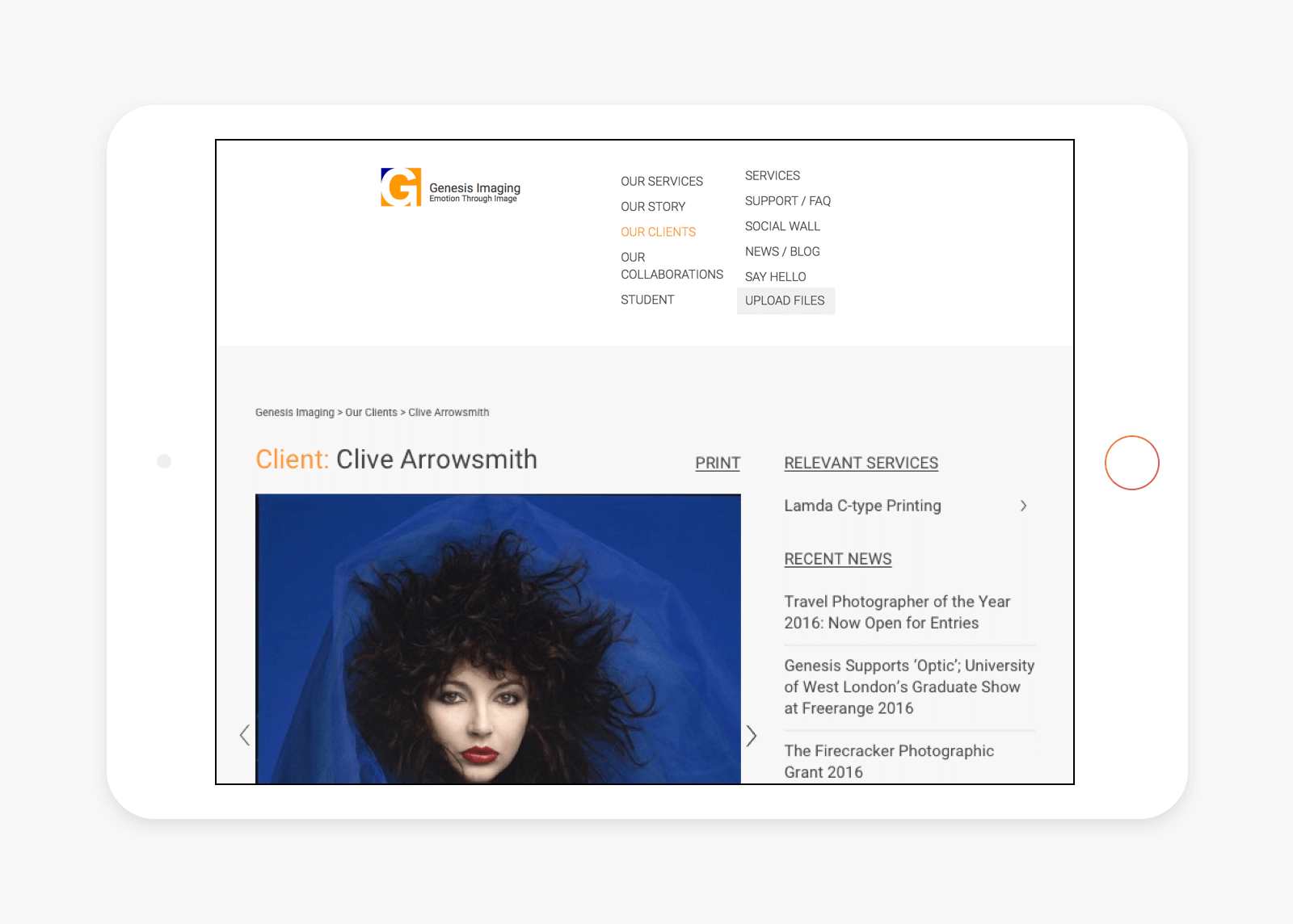 "
In Wholegrain we have not only excellent website designers and developers, but also excellent friends – I very much feel the team at Wholegrain are like an extension of our own. I feel confident that when I ask Wholegrain for revisions to our website or for support, my questions will be answered with utmost honesty and the best possible solutions will be found in the shortest possible timeframe. Working with Wholegrain is a joy – and one I hope continues for many years to come. Thanks guys!
Gabrielle Brooks, Marketing Manager, Genesis Imaging
Like what you see?
Let's talk!
or email: eat@wholegraindigital.com