Edward Charles
Commercial property showcase
Edward Charles is a leading commercial real estate agency in Marylebone, specialising in Central London offices. Serving clients including Comic Relief, Etsy, Legal & General and Snapchat, every single property is handpicked with their clients in mind and their beautiful buildings are highly sought after.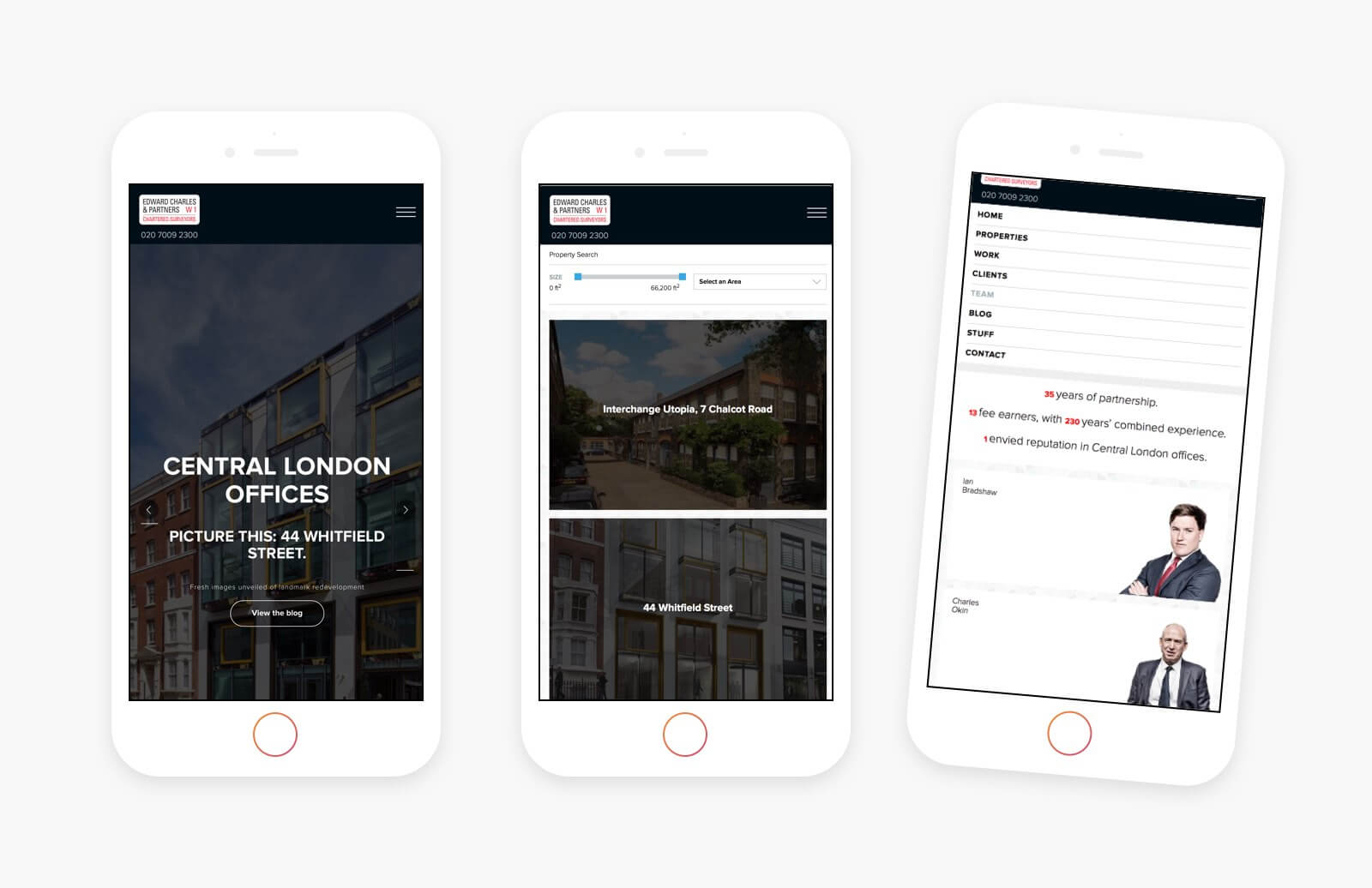 The Brief
Edward Charles needed a sleek new website that would showcase their stunning properties as well as highlighting their expertise in the property market. They wanted something timeless that would better reflect their style and serve them for years to come.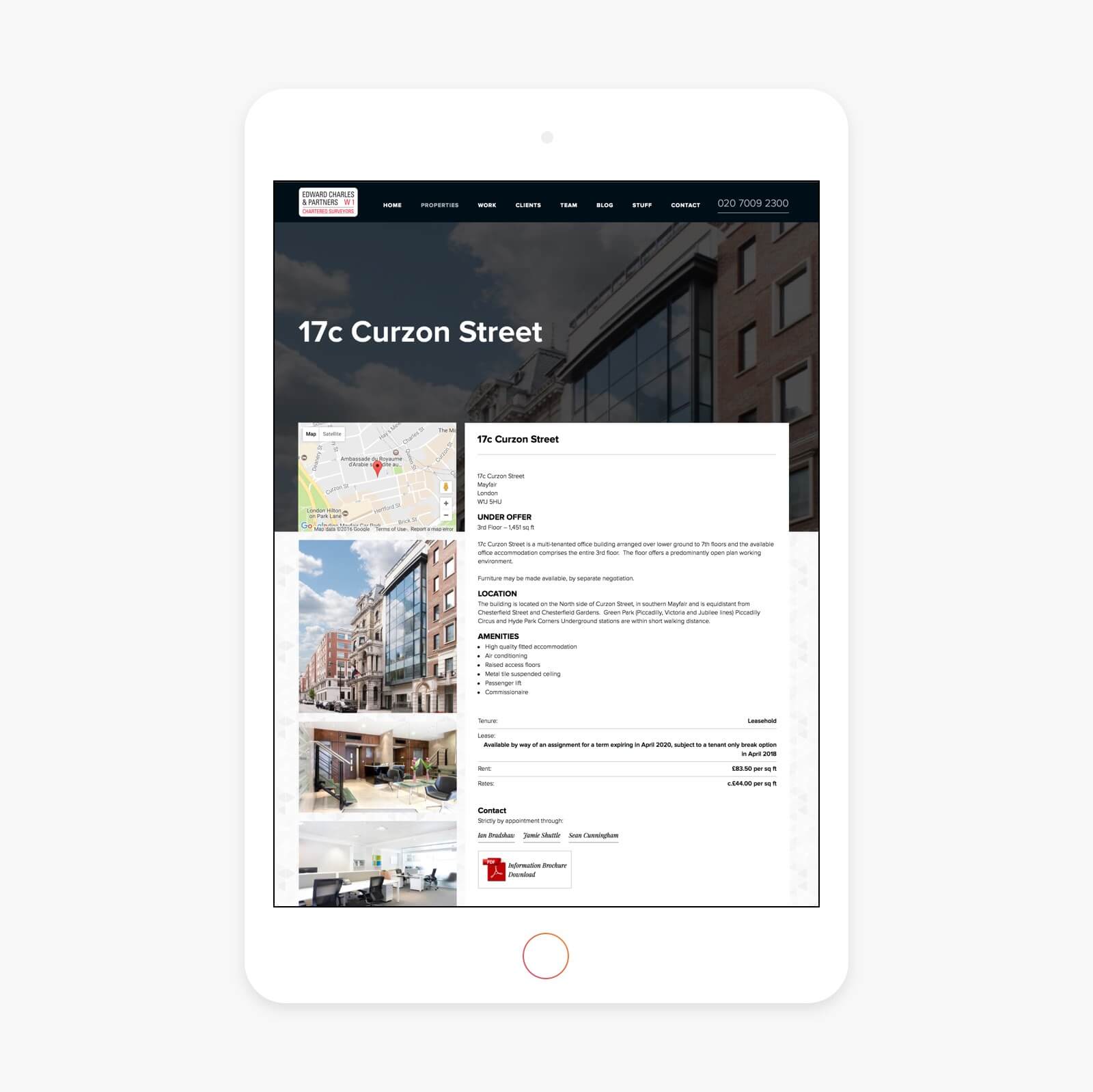 Our Approach
Website Design. Custom WordPress Theme. Property Filters. Social Media Wall. Uninterrupted scrolling
Our team designed a custom WordPress theme that would appeal to Edward Charles' audience. With property filters allowing clients to select only the areas they are interested in, uninterrupted scrolling and a social wall displaying all the latest news, site visitors are able to focus on their desired outcome – finding the perfect office for their business.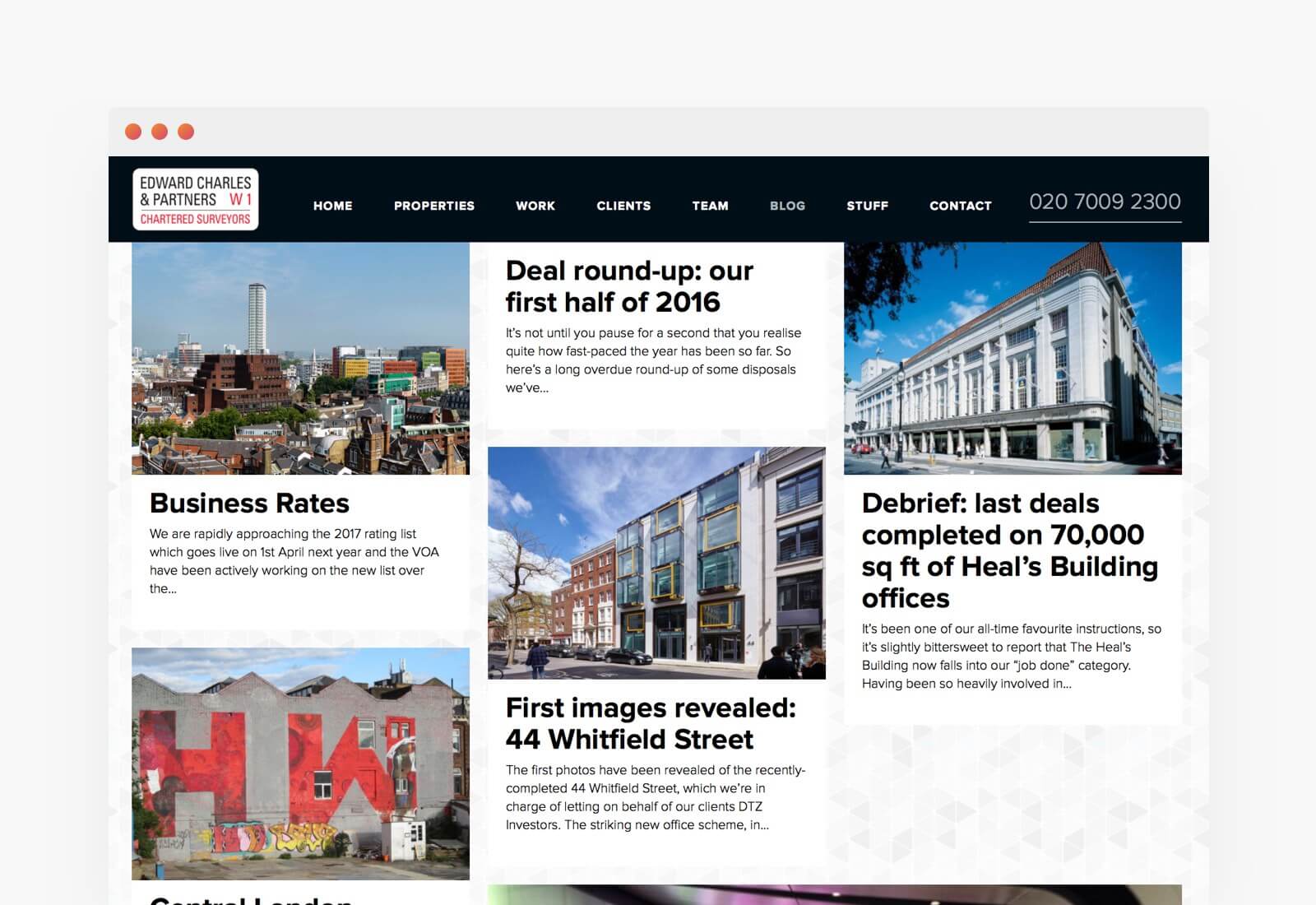 "
When I first called Wholegrain I discovered the team was out of the country on an away day and so left a message. Incredibly I had a call from Vineeta in 30 mins to discuss the project and book an appointment to meet.
Always happy to take calls, host at their offices or come and meet at ours. "Dedicated and enthusiastic" best describes the Wholegrain team from my experience and I hope to do so again.
* Also worth noting that the Wholegrain after service was fantastic when we wanted tweaks 12 months later.
Alex Kim, Associate Partner, Edward Charles
Like what you see?
Let's talk!
or email: eat@wholegraindigital.com