Evidence Based Training
Evidence Based Training by Use Before Flight
The software of EBT by UBF leverages the best the tech industry has to offer to bring pilot assessments and training bang up to date (and in exact compliance with EBT). Replacing paper-based pilot assessments and "death by PowerPoint" training sessions, Iberia was the first airline to implement EBT by UBF's technology.
We designed a website for EBT training initially to showcase the Iberia partnership. We created exactly the identity the client was looking for and quickly came up with the designs of the other pages.
Throughout this project, we did not meet the client in person, instead using Skype and Slack to keep in touch and ensure we kept moving forward. This really highlights the power of technology to create enough connection for effective collaboration.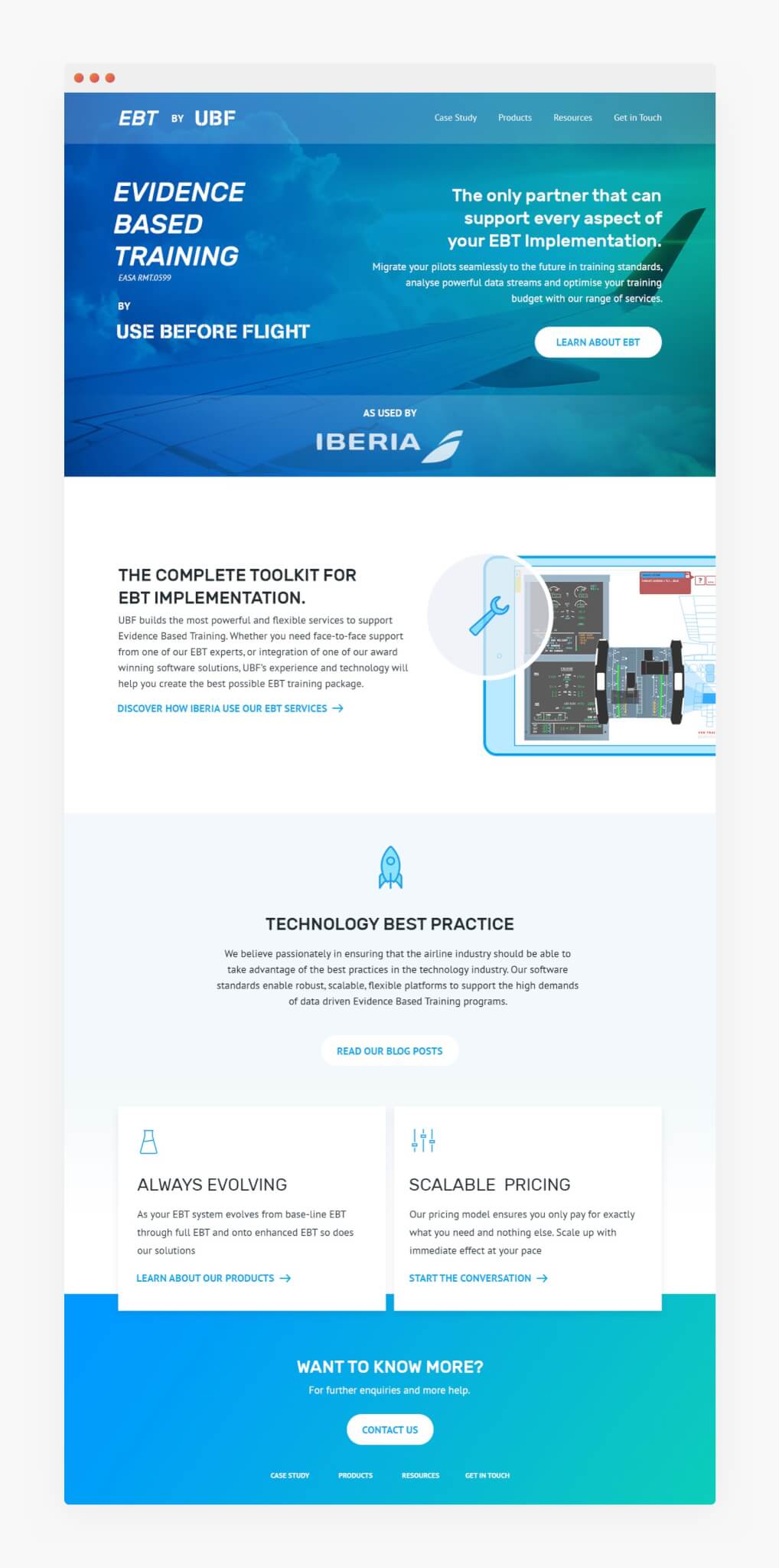 The Brief
The client needed a website with a modern, fresh design that complimented the existing UBF website that we created with them. The designs needed to be incredibly easy to develop and the website had to be be compatible with different types of content in the future.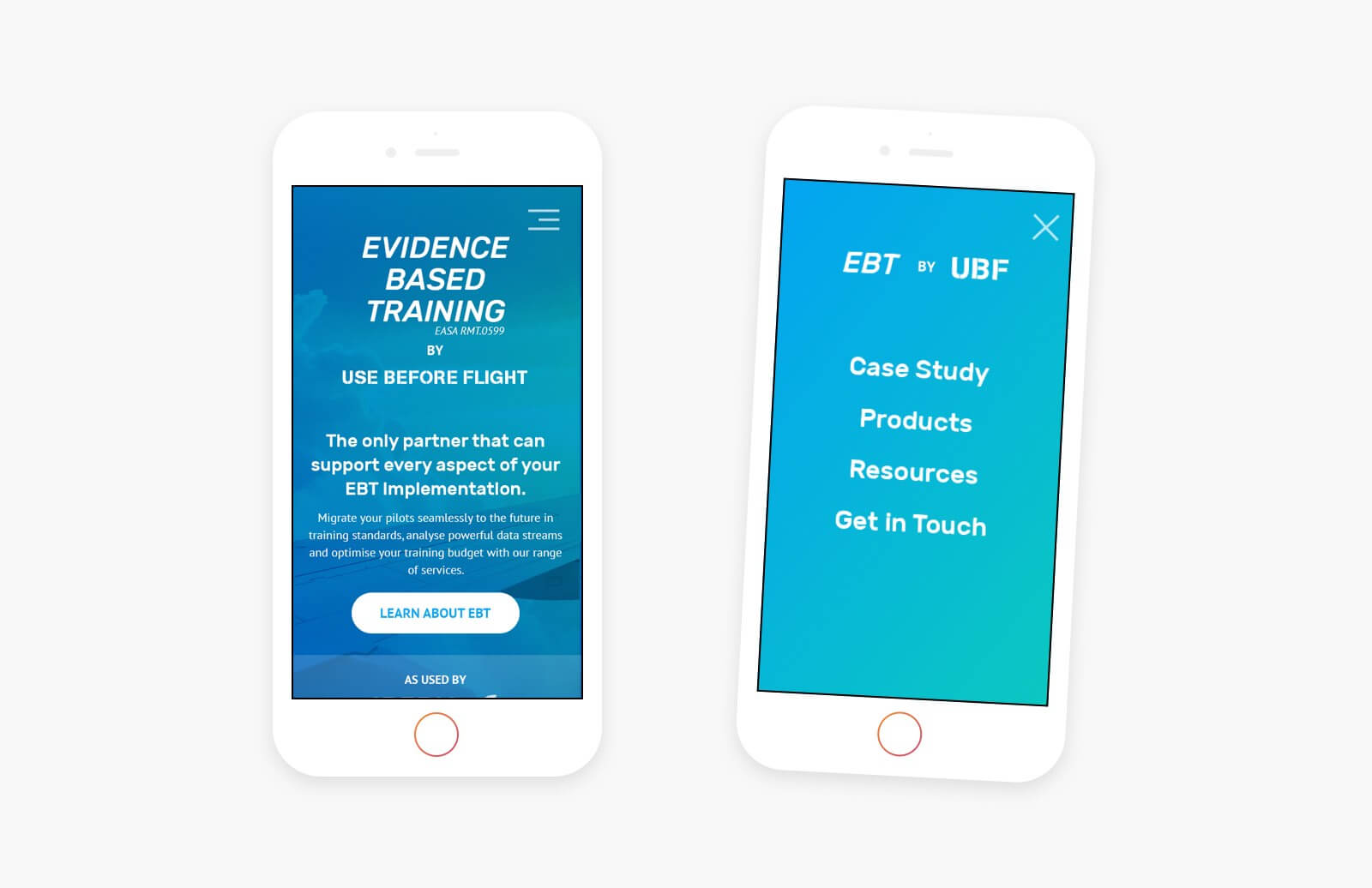 Our Approach
Branding and identity. Responsive web Design
Our team designed a fully responsive website showcasing the products and the recent partnership with Iberia. Turning the project around in a very short amount of time, we then made sure the development process went smoothly by quickly iterating on the designs and making sure the assets were as flexible as possible.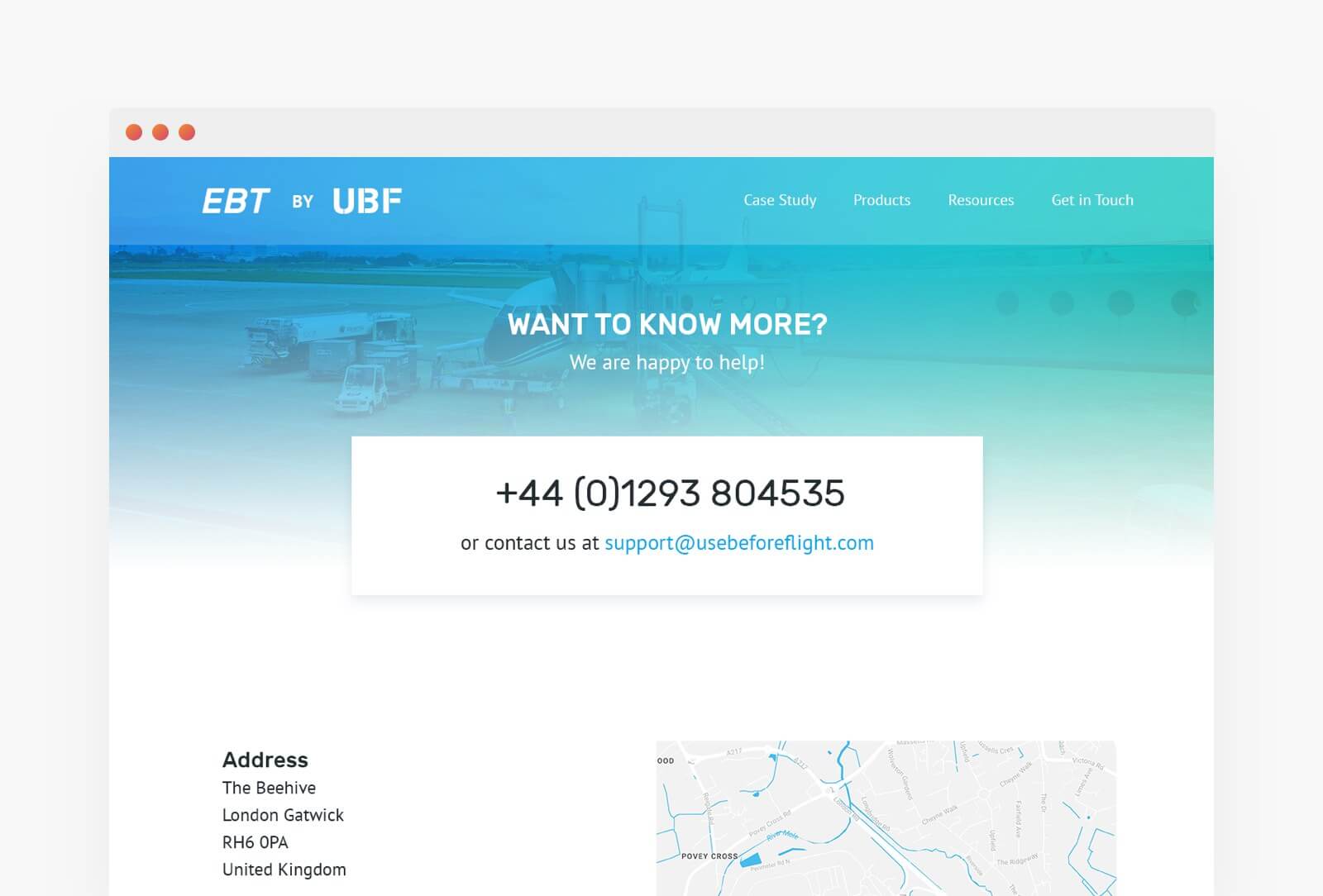 Like what you see?
Let's talk!
or email: eat@wholegraindigital.com