Appealing to All of AAT's Audience
AAT (Association of Accounting Technicians) is the UK's leading qualification and membership body for vocational accountants. The internationally recognised AAT Accounting Qualification is universally respected and comprises around 90% of the UK's vocational accounting and finance qualifications.
Working across the globe with around 125,000 members in more than 90 countries, AAT's members include students, people already working in accountancy in a range of organisations – from blue-chip corporate giants to public sector institutions – and self-employed business owners.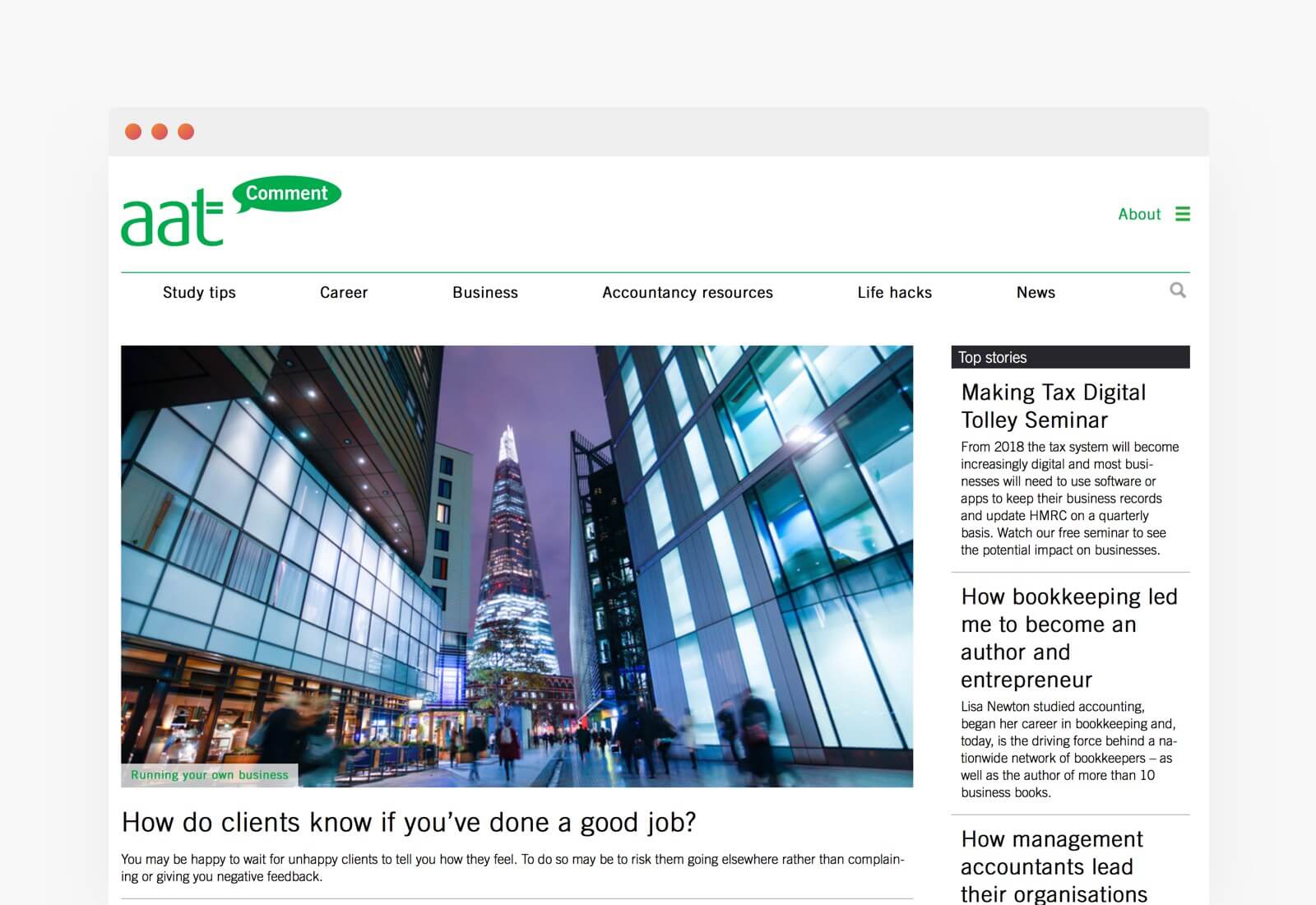 The Brief
AAT wanted to create a more contemporary site that would appeal to their ever expanding audience. Having previously focused on their students, they now needed a beautiful site that would also appeal to employers and entrepreneurs.
The new website also needed to fit on various devices as more and more of their audience are accessing the site via their mobile phones and tablets.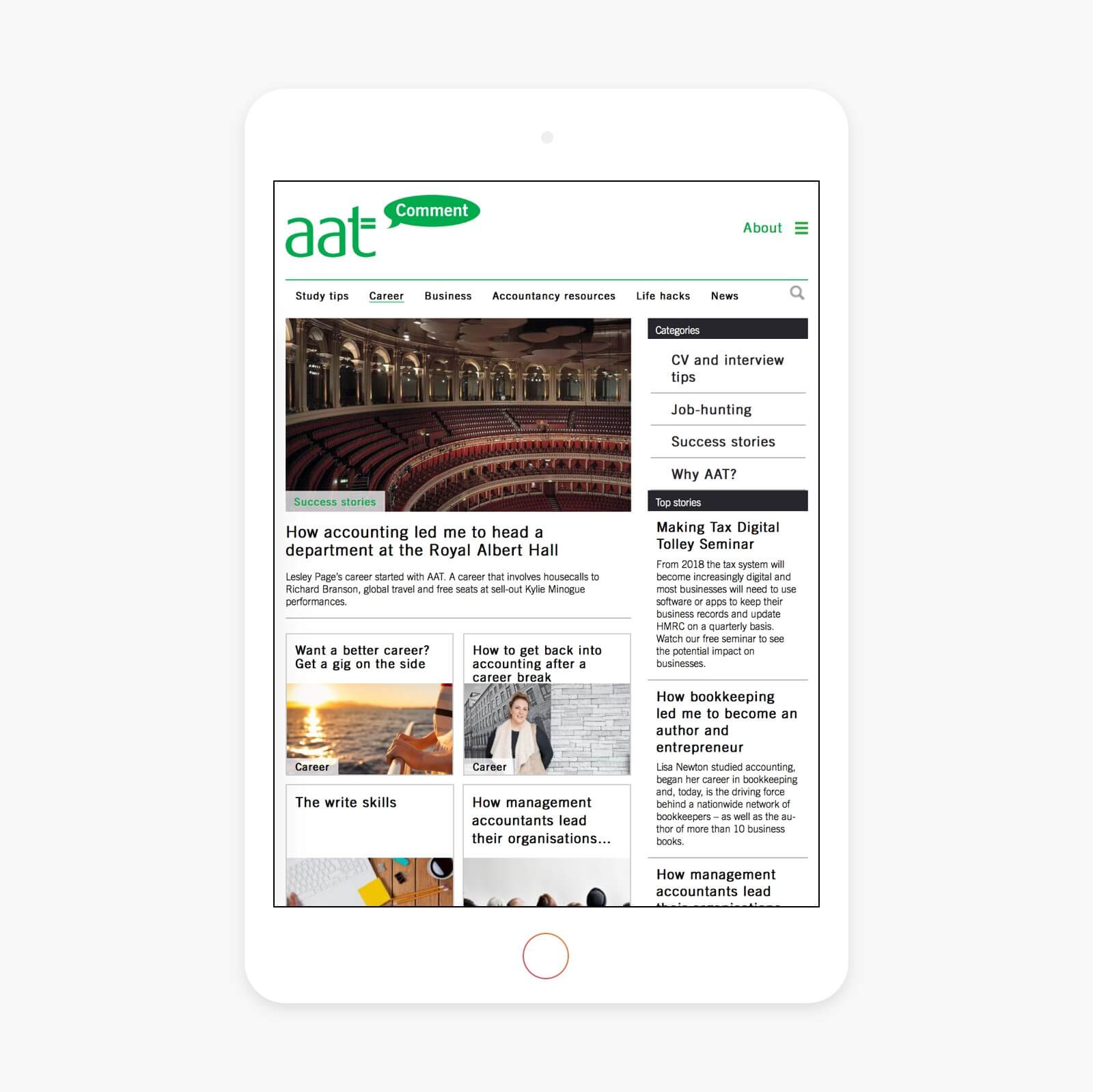 Our Approach
Custom Design. WordPress Theme Development
Our team designed and developed a custom website for AAT's new blog, AAT Comment. Created with 'Mobile First' principles, the new site is equally responsive across all devices.
With the main focus on current events and new developments, the menu is minimal and the blog is segmented into different topics to help you quickly find what you're looking for, whether you're accessing the site via your desktop, tablet or mobile phone.