We've had a busy yet exciting time at Wholegrain recently, welcoming not one but three awesome new members to our fantastic team. And we thought it was about time we introduced them to you.
So without further ado, we're delighted to introduce Mohib, David and Wazid…
Meet Mohib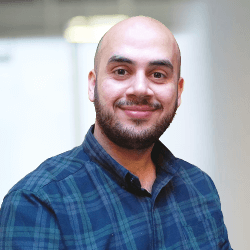 Mohib is our new Team Administrator here at Wholegrain HQ.
A passionate advocate of human rights and diversity, Mohib arrives at Wholegrain with a degree in Applied Business Computing, a background in sales and HR and a determination to turn our HR and general administration into a smooth, well-oiled machine. He's already got off to a flying start by arranging our recent sustainability survey.
Mohib's love of HR began while volunteering for the Red Cross and Refugee Council, assisting asylum seekers and refugees and helping with HR at the charities. He was attracted to Wholegrain because of our environmental policies and love of all things wholesome.
Outside of work, Mohib's a keen runner, though he's scared of animals so a pleasant run in the park can turn into a nightmare if there are loose dogs around!
Meet David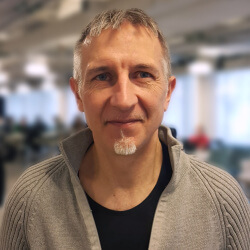 David is our new Project Manager, and he arrives at Wholegrain with an impressive background in broadcast TV, digital media and web production.g
Having applied his considerable skills in development and creating strong collaborative team relationships in previous roles with such heavyweights as Virgin, Sky, BBC, Granada Media, Aardman and VideoJug, David was looking for a role with a company that matched his ethics and social outlook. And we're delighted to say he's a perfect fit! He's already jumped on board with some of our current big projects and his Zen vibe is warmly welcomed by clients and colleagues alike.
Outside of work, David leads a wholesome life fuelled by Kundalini Yoga, a nourishing veggie diet and long walks along the beach. He maintains a keen interest in the arts, entertaining himself with live music, flamenco guitar, films, and he's recently turned his attention to a newfound passion for Japanese food and cars, something strongly encouraged by his son.
He describes himself as 'being in the repair bay after a lifetime of taking himself too seriously'. We're delighted to report he's progressing nicely!
Meet Wazid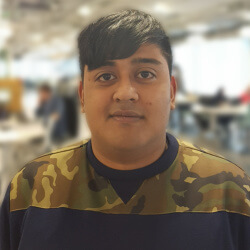 Wazid is the newest member of the team, joining Wholegrain as our Support Genie.
With a degree in English and creative writing and a background providing web support for Waverley Borough Council, Wazid arrives at Wholegrain with the perfect blend of enthusiasm and experience to help overhaul our customer support systems.
He'll be helping us to develop and run new systems to ensure our clients get the support they require, quickly and with the minimum of fuss. Wazid has already been busy familiarising himself with our client base and current systems, organising our data and testing new tools. We're certain he's going to be an invaluable member of Wholegrain and that his calm, efficient manner will be the perfect antidote when our clients need a little TLC.
Outside of work, Wazid is a keen musician and music lover with a passion for learning history. If you were to look up Wazid's history you might become confused though, because he's on his third different name! Initially he was known as Ripu, a name his mother still uses. A change was required as it wasn't an Islamic name, but his father mistakenly registered him and his brothers with their surname first, meaning for a short time him and all his brothers were called Abdul! Third time lucky, Wazid is here to stay!
We're sure you'll join us in welcoming Mohib, David and Wazid to the team, and wishing them lots of wholesome luck in their Wholegrain adventures. We're all excited to be working together!
Join our happy clients
Call
0207 112 8240
All of our work includes honesty, peace of mind and free hugs as standard.